Having the best headlights for outdoor activities while you're out cycling, hiking, running, and camping can bring you a lot of safety and convenience benefits. The most-recommended headlamps don't skimp on providing stellar brightness when you need it the most. The ZozLit headlamp for outdoor adventures is designed with the same inspiration – to give the safest and best headlamps for adventure loving people. 
There's safety in having light, especially when you're traversing or riding on a dark road. Light is also equal to safety, so make sure you're equipped with the right lighting device when you're heading out. Introducing the ZozLit – a high-quality, ultra-durable headlight that will illuminate your way and improve your vision in the dark.
ZozLit Features
The headlamp comes with 3 modes.

The headlamp comes with three lighting options. The headlamp light modes are between super bright, bright and flashing SOS bright. The red warning tail light is a helpful emergency warning source. The headlamp comes with a 90-degree adjustable function that you can adjust the lighting angle or distance to match your different usage needs.

The super bright headlamp will impress you – it can reach up to 1000 lumens.

This rechargeable flashlight brightness can reach 1000 lumens which can give you a clear, better vision even at night. The maximum lighting distance is 492.1ft. You can confidently light your way in the dark, even from a distance.

This is a waterproof, compact, impact-resistant headlamp.

The ZozLit comes with a PX4 waterproof material. You can be assured that this headlight can stand water splashes, rain, or snow. The lightweight and adjustable headband design is safe and stable, making it more comfortable for you to wear.

A headlamp you can easily charge!

The USB charging design allows you to charge this headlamp from any USB device. (USB charging cable included). Powered by 2 rechargeable 18650 batteries, it can last up to 4-6 hours after a full charge.

The value for money, multipurpose LED headlamps.

The ZozLit LED headlights do not require complicated operation, no confusing light modes, and you can quickly switch between 3 modes. Perfect for night running, walking, cycling, hiking, repair, night work, or daily lighting use.
Product Specifications:
The light source for the ZozLit is its one LED headlamp

The headlamp is made of aluminum  and ABS plastic Beam.

You can adjust the lamp up to 90-degrees.

The lamp includes 3 lighting modes

100% waterproof.

The headlamp can light up up to 492.1 ft

You can charge the headlamp for 2-3 hours.

When fully charged, the headlamp can work up to 4-6 hours. 
This Super bright adjustable headband is lightweight, comfortable, easy to handle compared to other headlights. Use it on a daily basis, or for emergency purposes!
The Cool and Rechargeable Lamp Head Design
The headlamp you can easily charge. 
The lamp includes a zoom-in option so you can focus the light where you want it to be.
Multiple modes:
The headlight has 3 lighting functions, which can be used in different occasions, such as night repair, reading, walking, exploring, fishing.
This bright LED headlight is ready to fit a full range of lighting needs.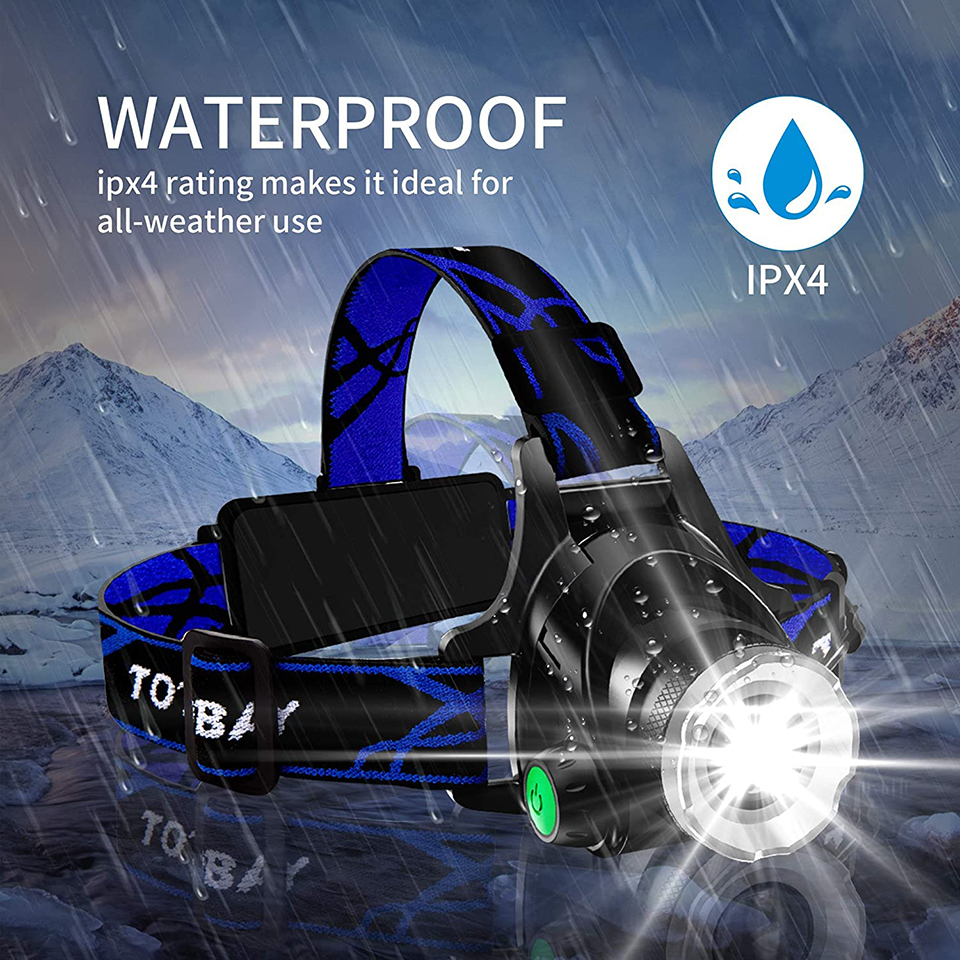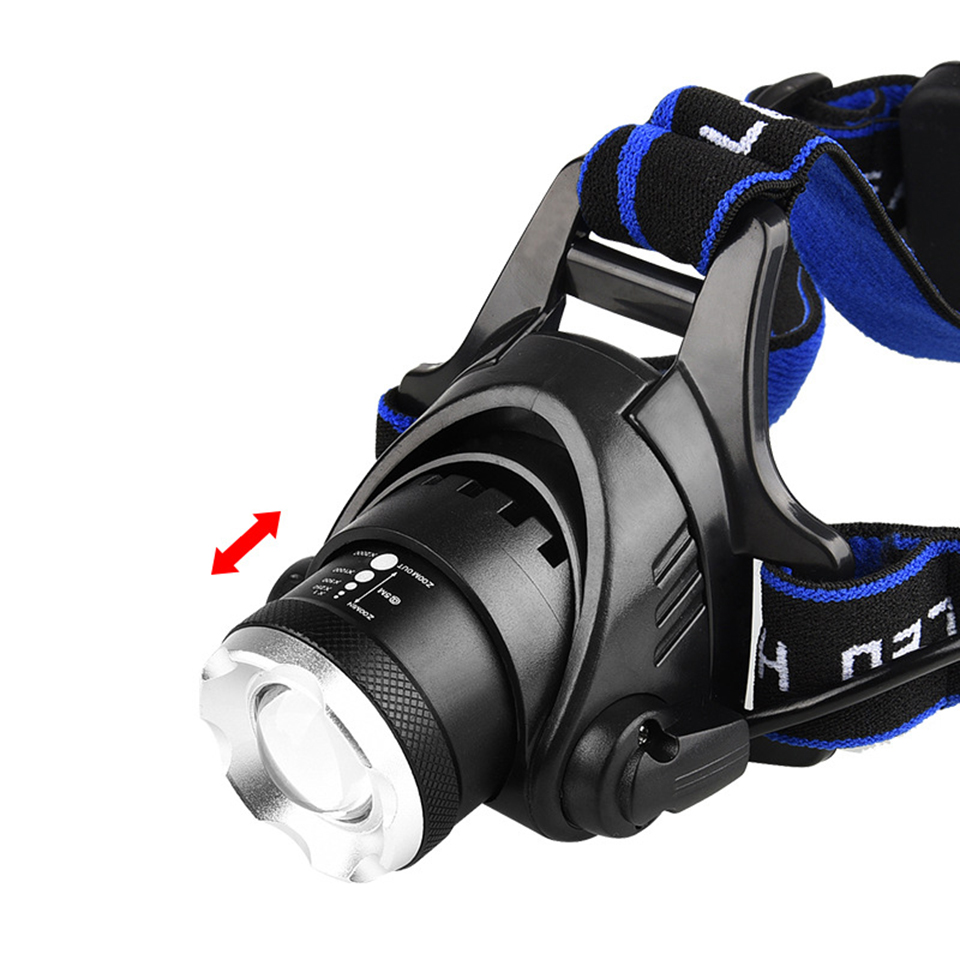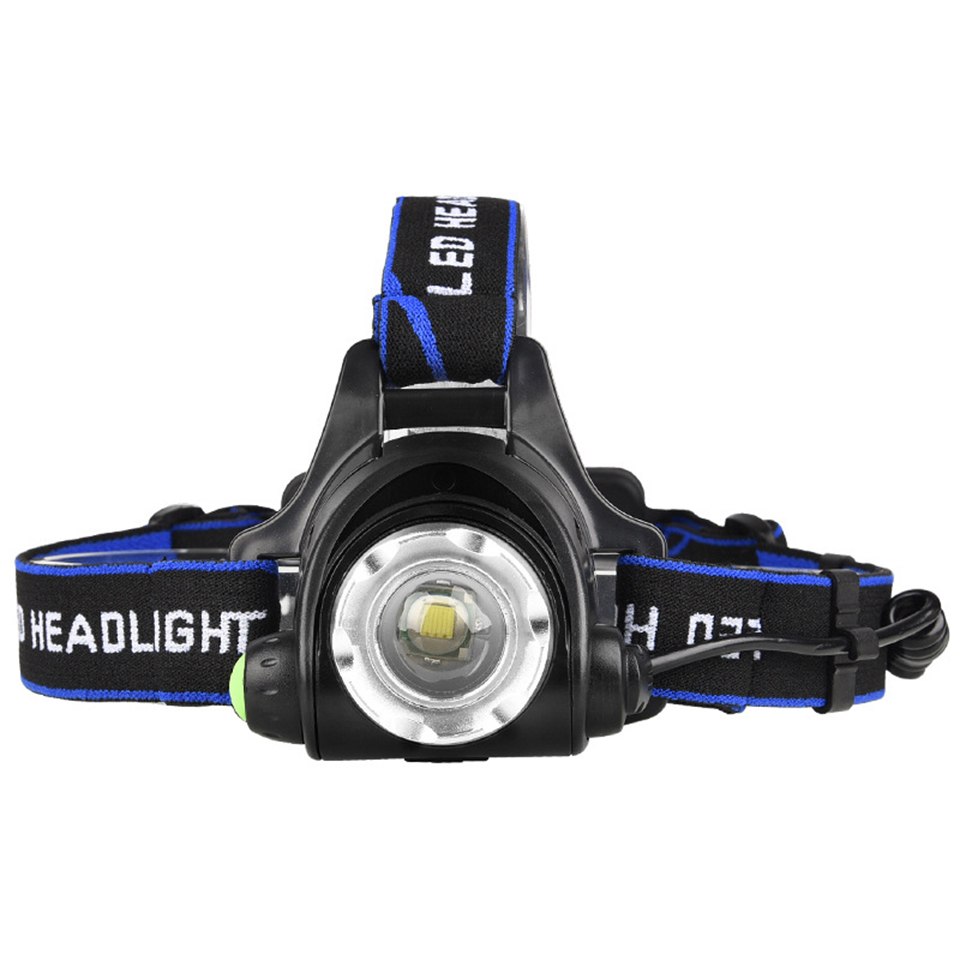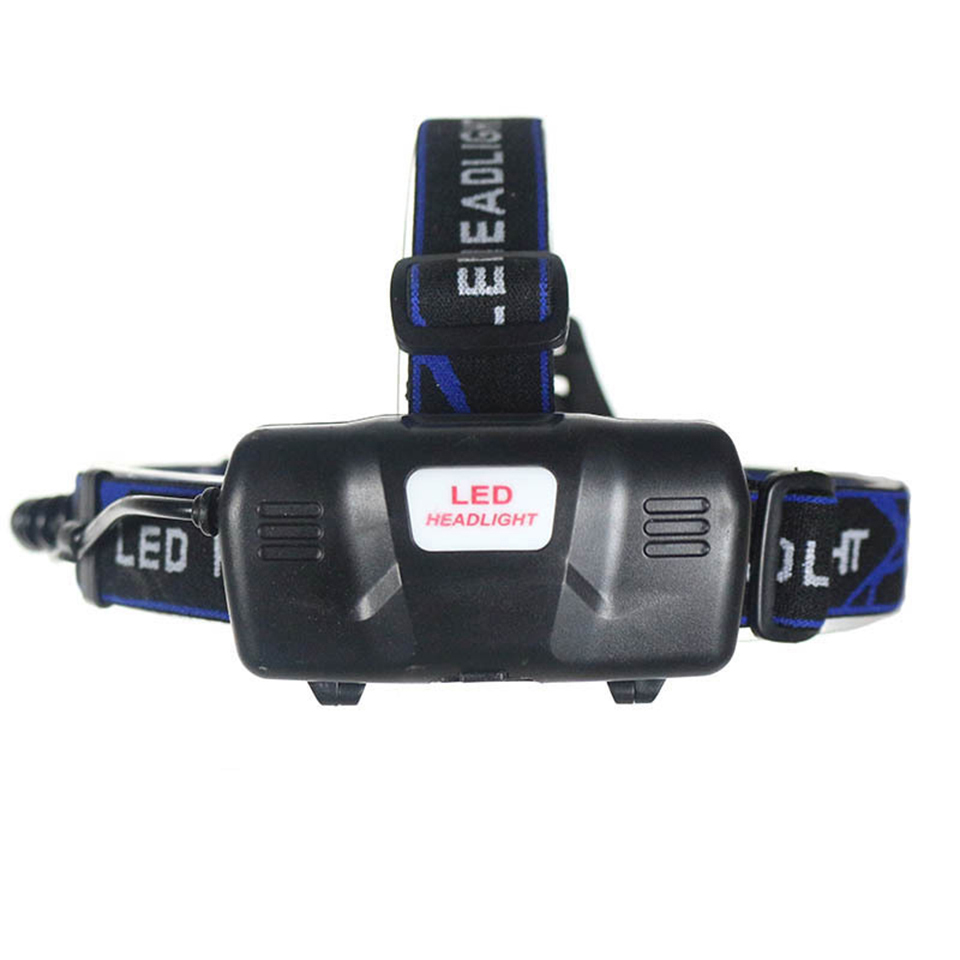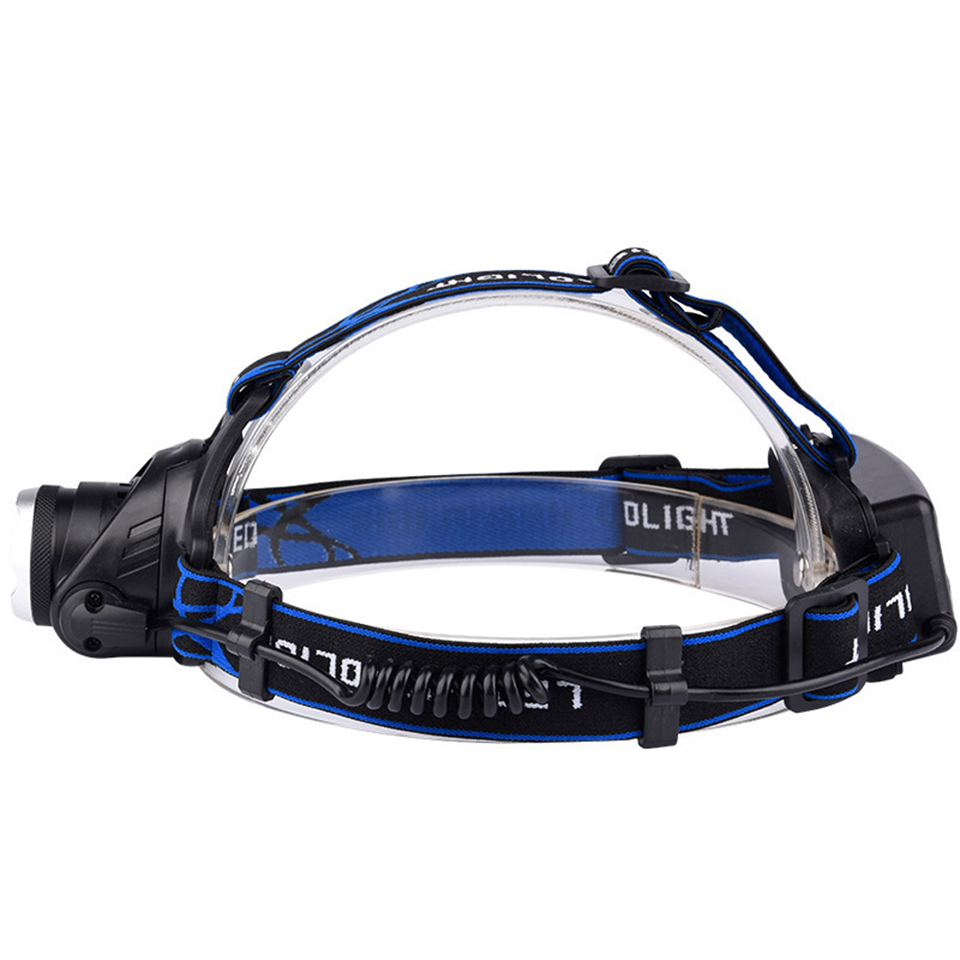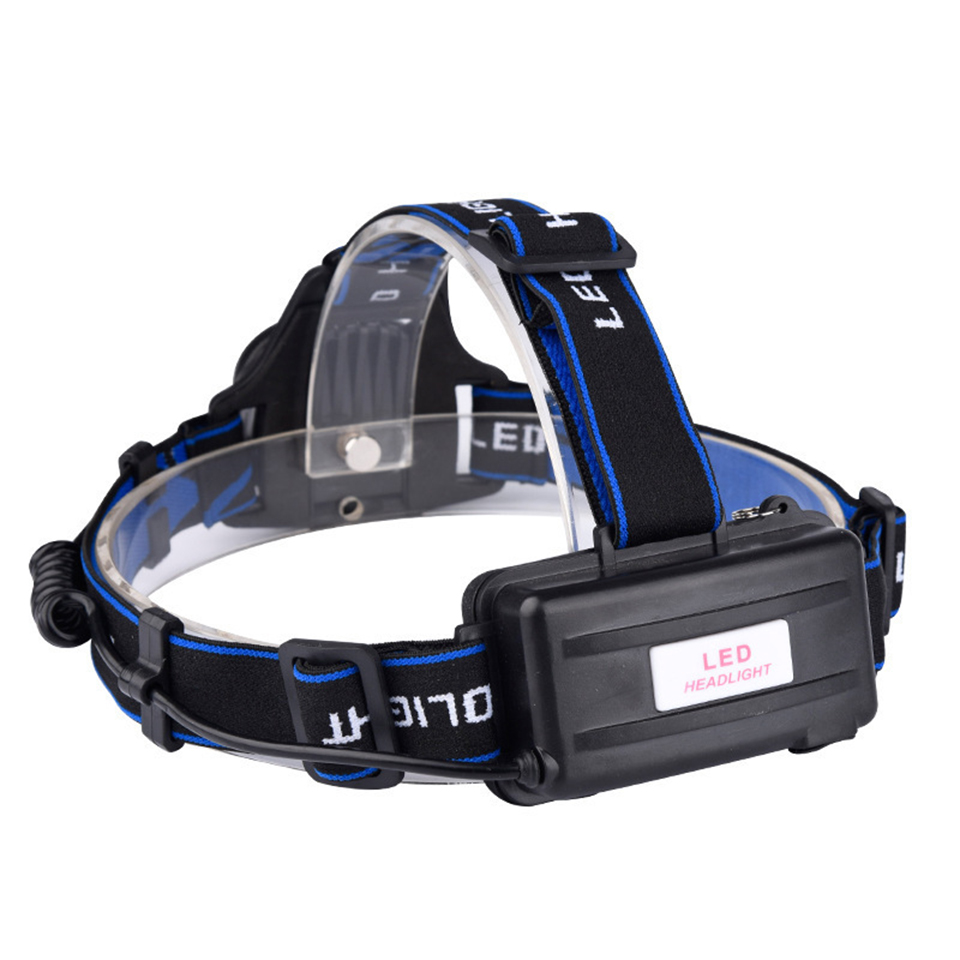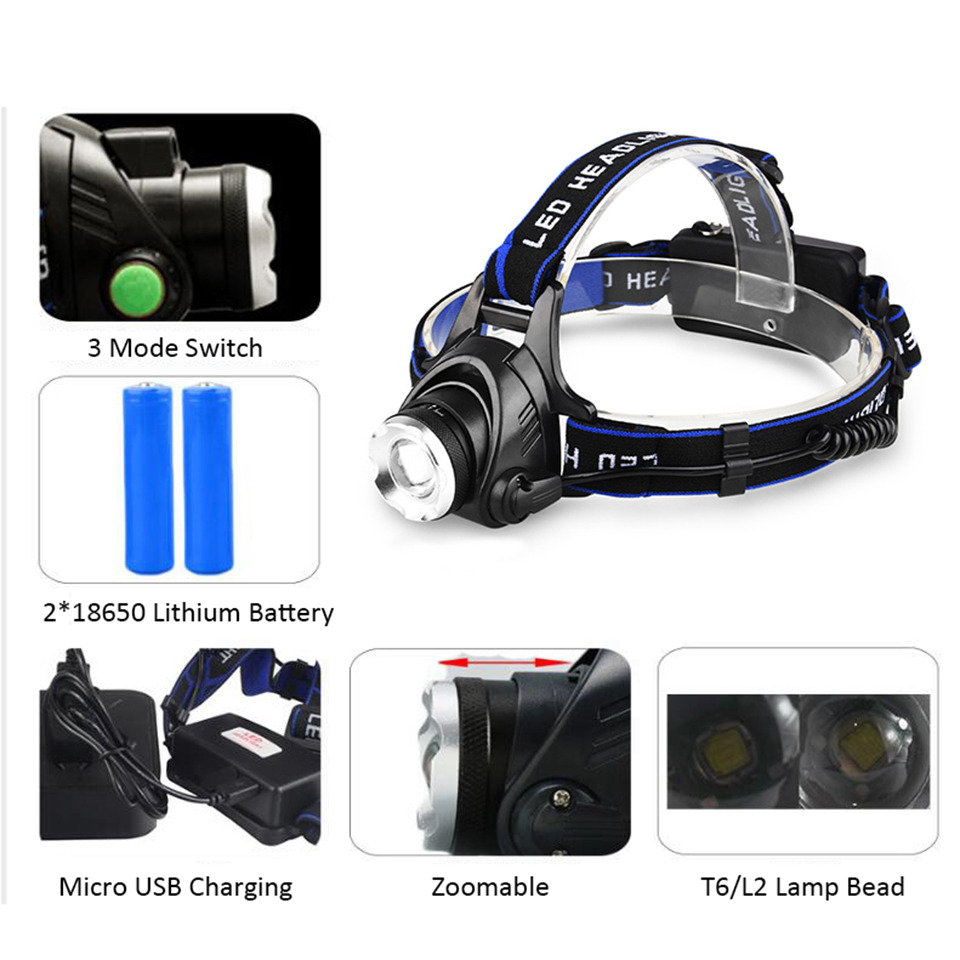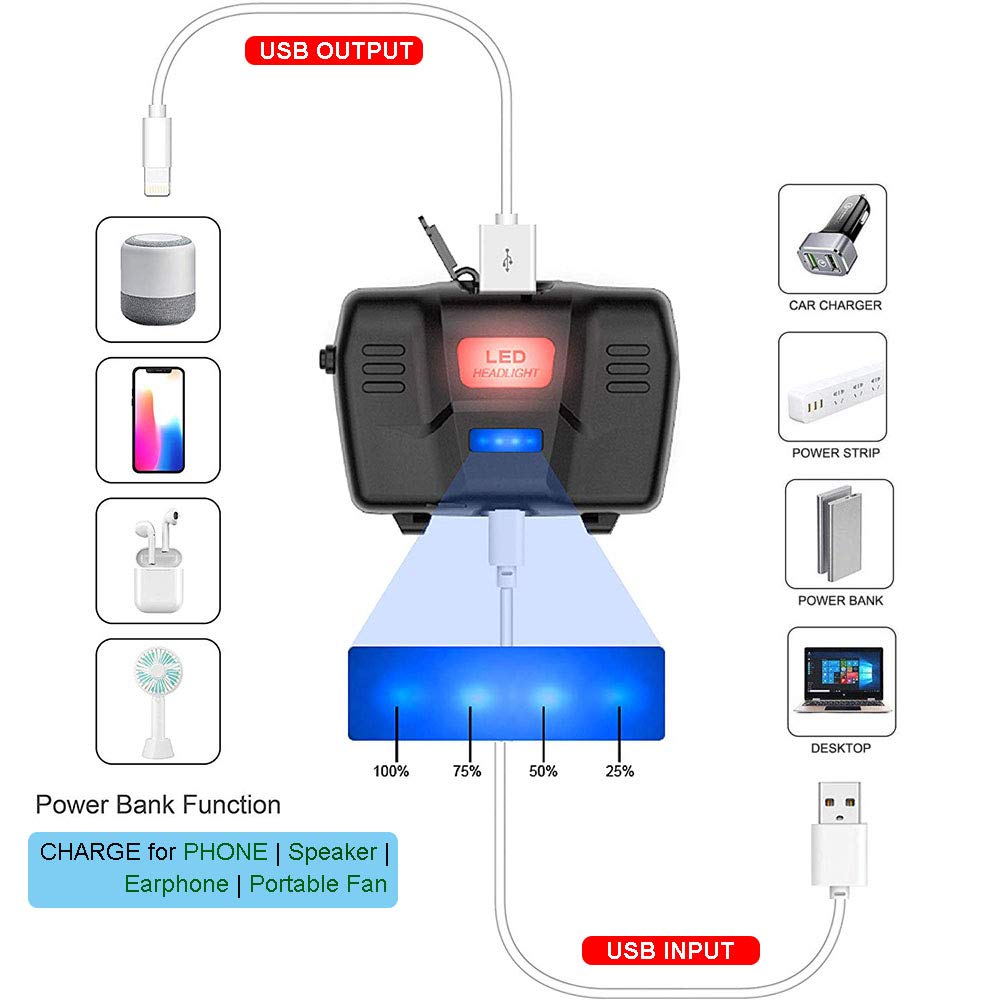 Package includes:
1 * LED rechargeable headlight
1* USB charging cable
2* 18650 lithium battery
1* instruction manual
Popularization of the knowledge of LED headlights:
It is normal for LED lights to get hot.
The headlight head is made of aluminum, which has a good heat dissipation effect and can extend the life of the headlight.
Notice:
Pay attention to the charging time, you can unplug the plug immediately after full charge to avoid overcharging.