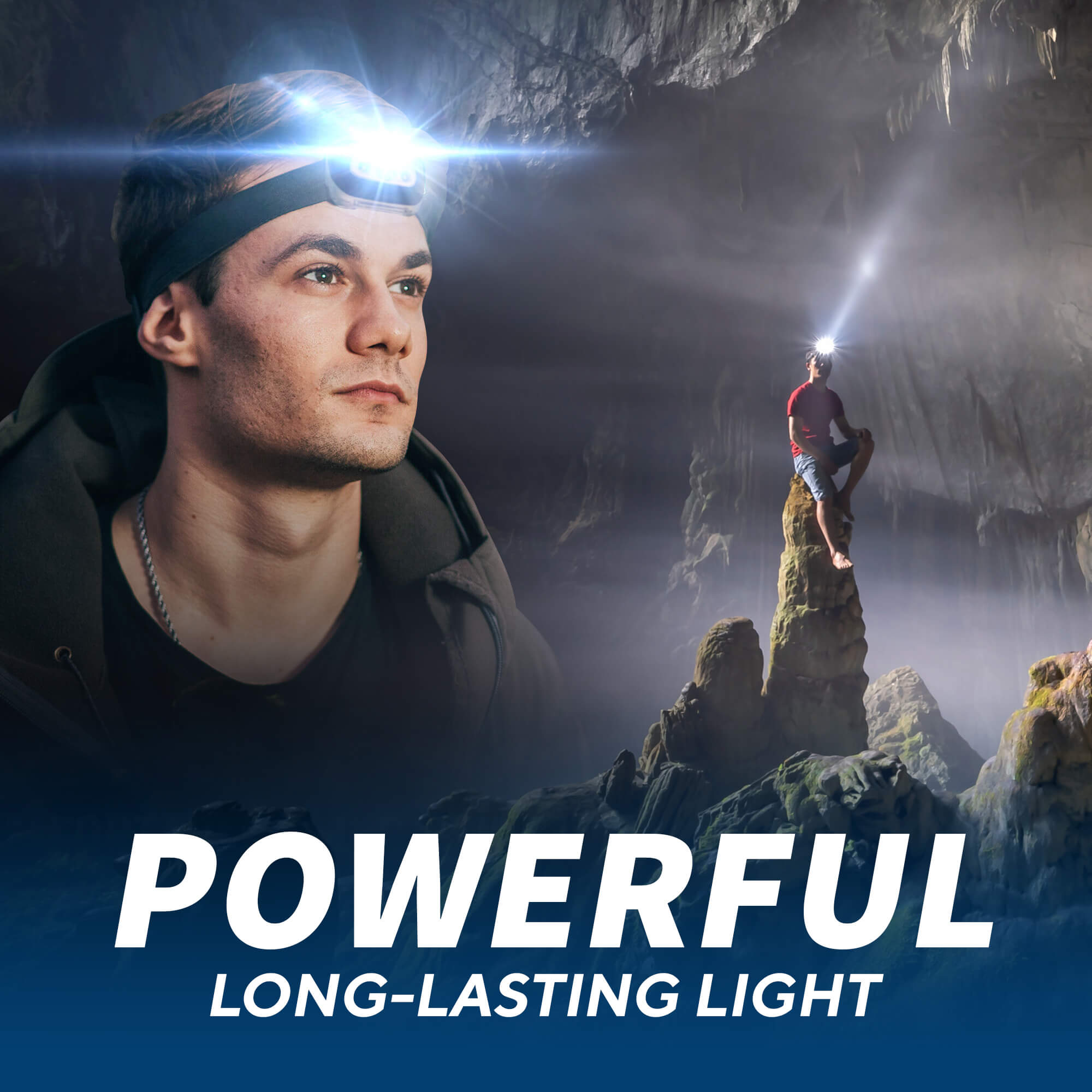 Outdoor enthusiasts will always agree that there are many things to do when hiking than holding a flashlight when doing activities at night. If you are still using one, you miss out on a great tool to help you after-dark tasks. No matter the quality of your flashlights, they still cannot compare to the convenience of a headlamp like GlumaBeam. 
Having light on our side can increase our confidence and safety. A high-quality headlight comes in handy when you're exploring the outdoors or doing rigid activities such as running, hiking, or walking on unfamiliar trails. GlumaBeams quality bands and foam creates a comfortable wearing experience even when worn for long hours. It also allows you to freely use your hands to set the tent, cook, read a map, or grab a quick snack. A reliable device that will always light up your way to ensure you're safe in the dark.
A super-bright & long-lasting LED headlamp

– GlumaBeams are made from powerful US-developed XPG2 LED lights that generates a powerful beam with a daylight definition and color. The device works with 3 AAA batteries and can stay for 3 hours long if used on a high mode or 45 hours for a low mode.

This headlamp is lightweight and comfortable to use

– Weighing just 1.8 oz (3 oz with batteries), it's the ideal accessory for runners and outdoor adventurers. The removable, washable, and adjustable headband comfortably fits both adults and children.

This device can hold extreme shock and harsh weather conditions

– It is water and drop resistant to withstand extreme conditions. Also, its s500 flashlight is suitable for rain or snow, indoors or out, making it the perfect complement for running, camping, fishing, hiking, backpacking, hunting, or cycling gear.

Our headlamp has a rotating head, and seven modes for comprehensive and clear viewing

 – GlumaBeam's 45-degree adjustable lamp gives you the freedom to direct the light exactly where you need it, even in tight spaces. You can quickly choose from 7 lighting modes. (white light beam: low, medium, high, strobe I red light beam: low, SOS, strobe)
This compact and practical LED headlamp is the ideal hands-free light for marathon runners, joggers, campers, hobbyists, or DIYers. This headlamp is portable, small, and convenient to store in your work bag, toolbox, glove compartment, backpack, or survival kit. The device comes with seven different lighting functions that make it the perfect versatile accessory for mounting on hard construction hats, reading in bed, walking along the coast, exploring in the woods, performing roadside repairs at night, or signaling for help. You can also count on this lamp in storms, floods, power outages, earthquakes, and natural disasters.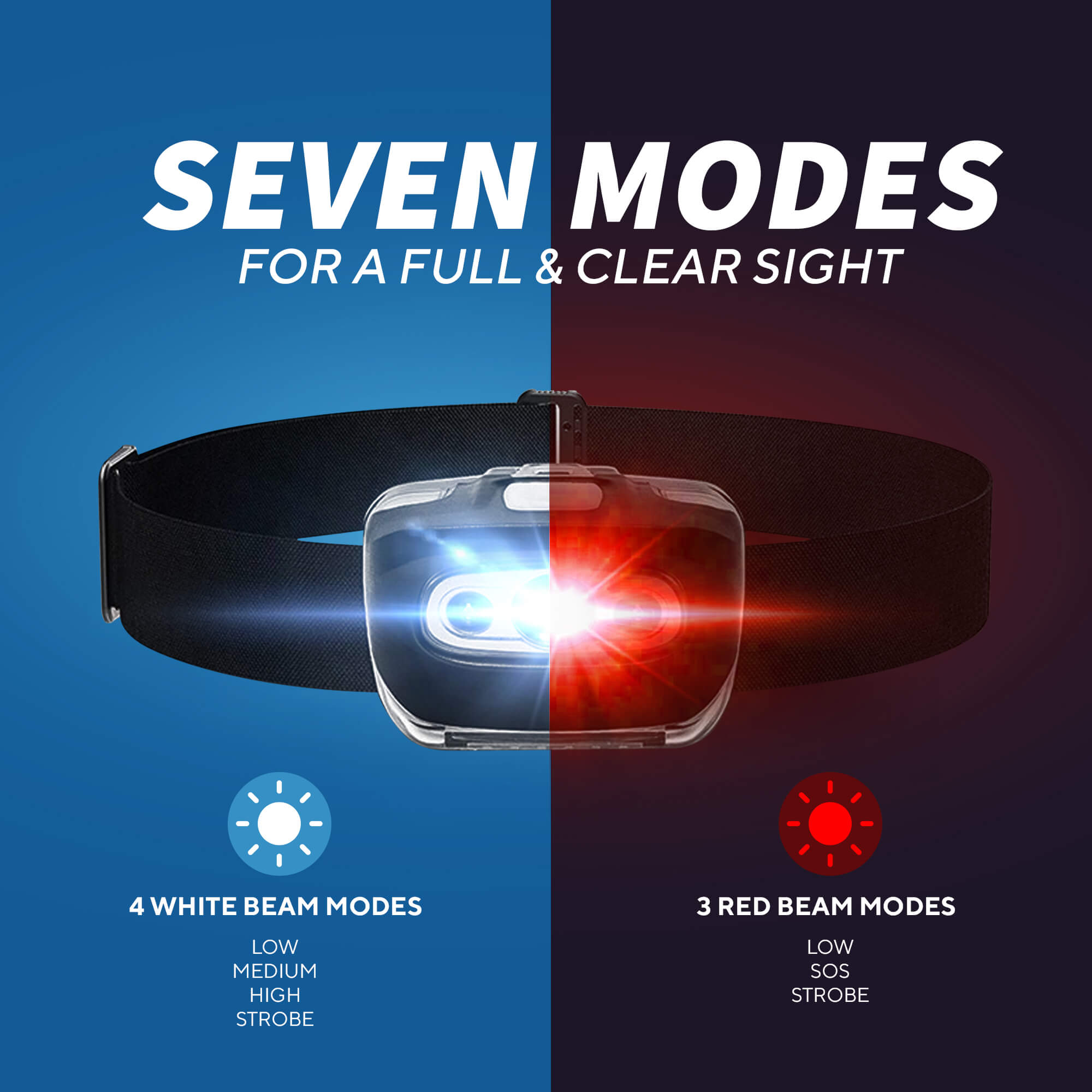 Lamp Features:
With powerful American LED technology.

It has low battery consumption, which allows long hours of use.

This device comes with multiple functions. White Light: Low, Medium, High, Red Strobe I Red Light: Low, SOS / Emergency, Strobe

It also has a 45-degree tilt-head feature.

Waterproof, Comfortable, Removable and Washable headband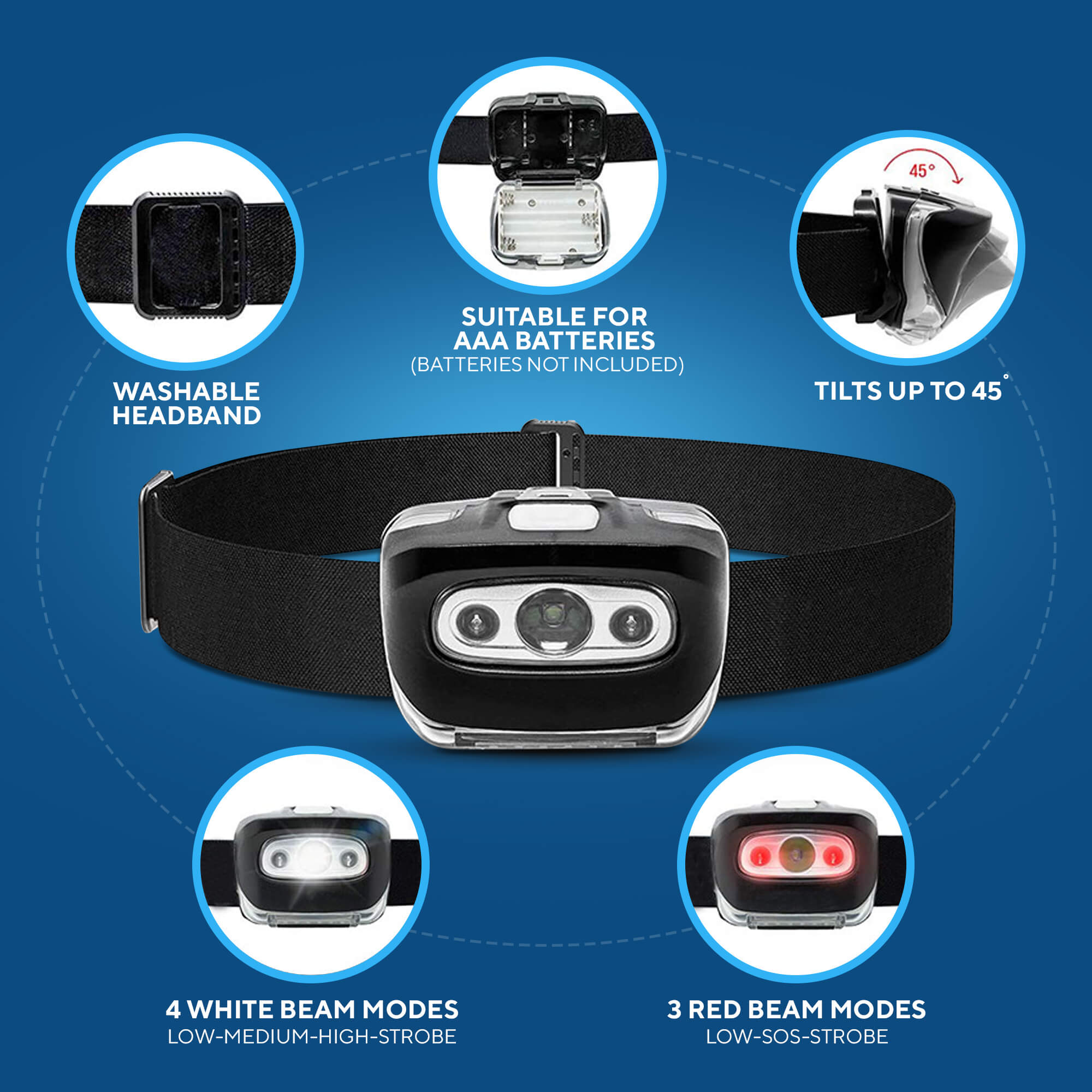 Package Content:
1* GearLight S500 LED lamps.

1 * Instruction Manual