VechFoam foam gun is designed to cater for multiple uses may it be for spray-foam or water use. it is ideal for washing your car/ motorcycle and watering your flower beds and plants. It will definitely make your washing task fun and easy as simple as attach your standard garden hose and you're good to go!  No need for additional equipment or heavy machinery to achieve the cleanliness that your vehicles need. Finally, the friendly design will make you fall in love with this foam cannon and your washing task!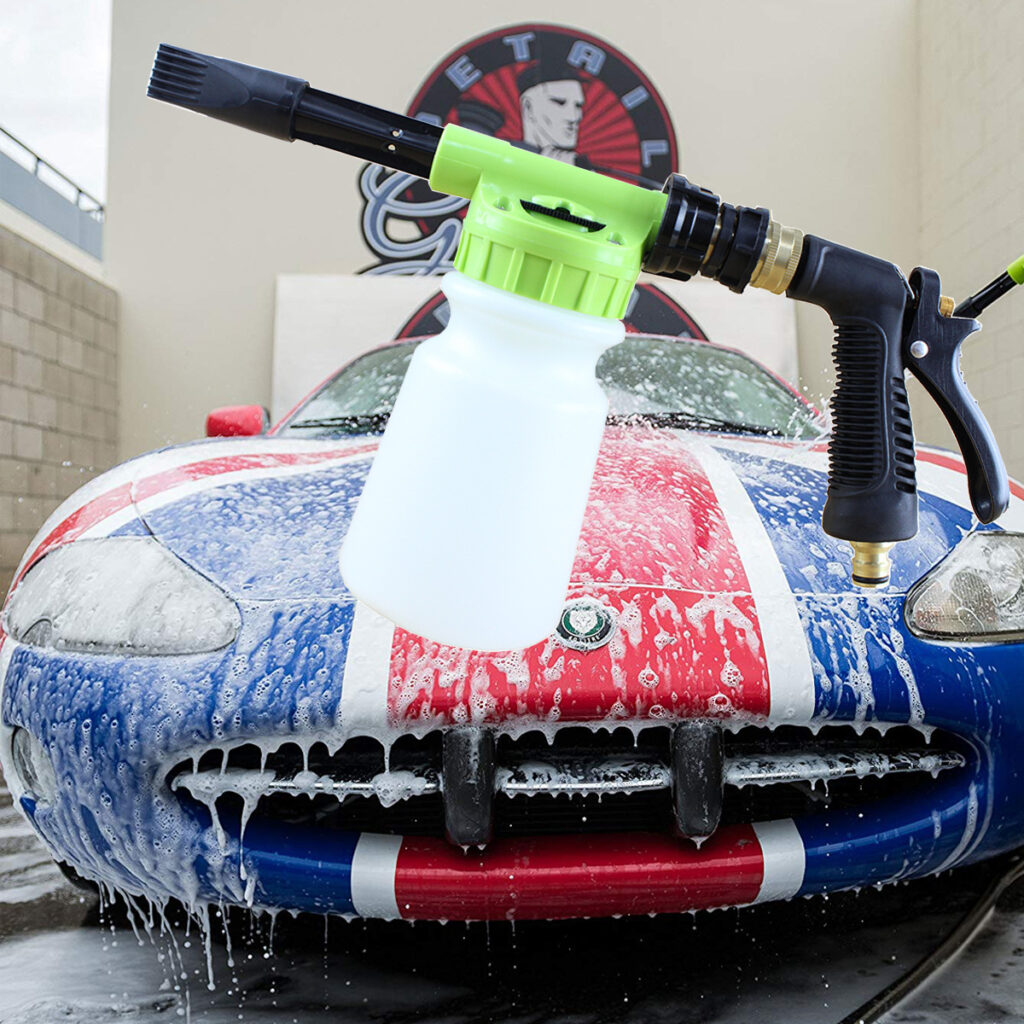 Specification
Name: low-pressure foam pot
Color: red, yellow, blue, green
Material: PP/PE, solid brass, wear-resistant nylon, and high-density polyethylene bottle
Weight: 650G
Product size: 42cm x 11cm x 22cm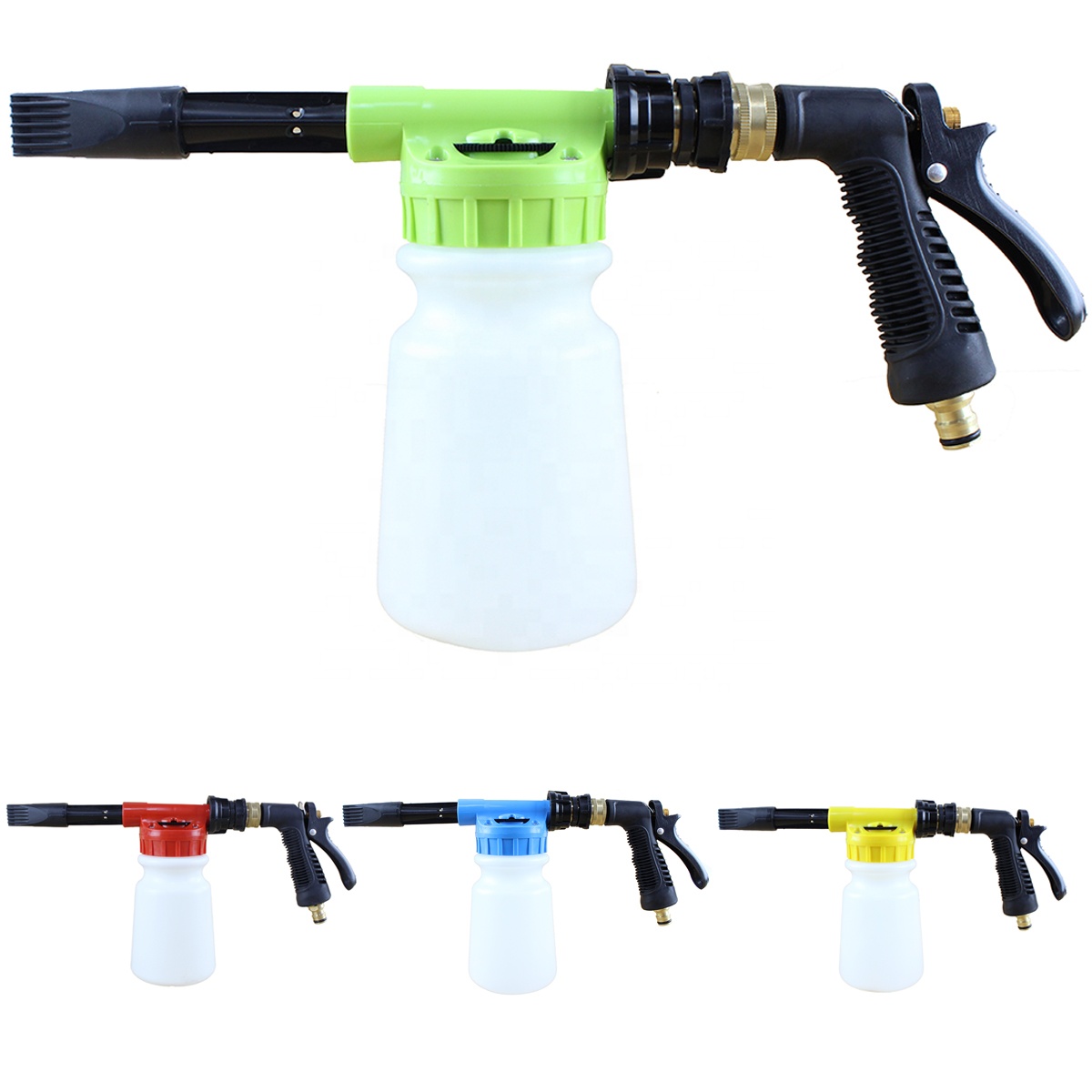 Features
Low-pressure foam machine – no need for a high-pressure power supply. You just plug it in at your touch. The foam gun makes a great foam for washing your car or other equipment. Water pressure between 2-6 bar (30 90 90 psi)
Updated design – updated design and refined internal components to produce more foam with less soap. Made with superior quality materials guarantee durability and a leak-proof.
Multiple and versatile uses – first, it can be used to spray foam; second, it can be used to water flowers and plants, and wash the car/motorcycle/floor/window/driveways, etc., after removing the foam lance.
Powerful spray gun and ergonomics -the spray gun is made of zinc-alloy covered with black gel, in addition to being tough, strong, and powerful water jet, the ergonomics, and smooth design provide a more comfortable user experience.
Easy to use -with standard connection design, fits most standard garden hose and taps, no pressure washer or complicated installation required. Add soap, easily connect to the water supply hose and produce foam instantly.
Leak-free -high quality and precise connector ensure the tension of the washing gun and leak-free connection to the hose.
Dual filters -filter with metal wire at the end of the foam gun to filter particles, the filter at the end of the pick-up tube to filter particles in the soap. Never scratch your car.
Easy-grip bottle -new ergonomic bottle with a capacity of 1 liter (33 oz), large opening for easy filling. The bottle with the measurement mark is translucent and you can see the rest of the shampoo.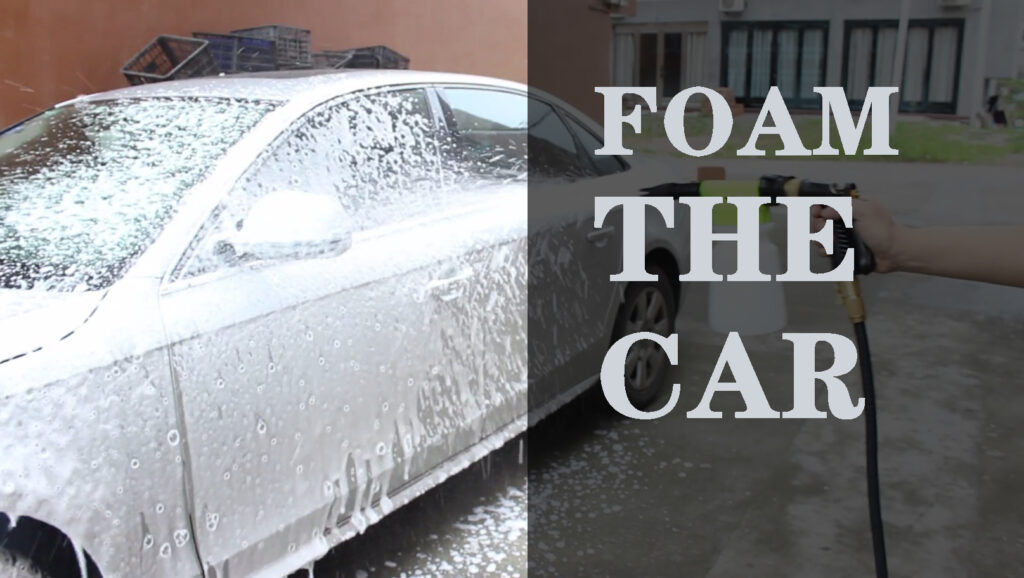 Package List
1 * spray gun with garden hose quick nozzle
1 * throw foam
1 * 1000ml bottle