Are you tired of those gunk and dirt in your car? Want to have easy, time-saving cleaning devices? Worry no more and try Fizzy Snow Foam Cannon and get those ugly eyesores in no time!
Fizzy Snow Foam Cannon is a compatible extension to any pressure washers in the market, making it so simple to use. A perfect gift to any car owner and blast off all that dirt, grit, and mud from your vehicle and keep it sparkling clean!
Features
High-pressure snow foam cannon is compatible with almost all pressure washers.
It can generate perfect dense foam even working with the smallest type of pressure washer. With quality detergent, snow foam cannon will bring mousse style foam sticky on the paintwork of the vehicle, the more time it sticks, the more efficient it can solvent dirt & muds.
With perfect design and special design, and the fizzy snow foam cannon has no problem with foam density and leaking.
It not only saves your energy, but it also makes washing your car enjoyable and elegant. The 1-liter bottle contains enough liquid allowing you to spray high-density foam cover all over your vehicle in seconds.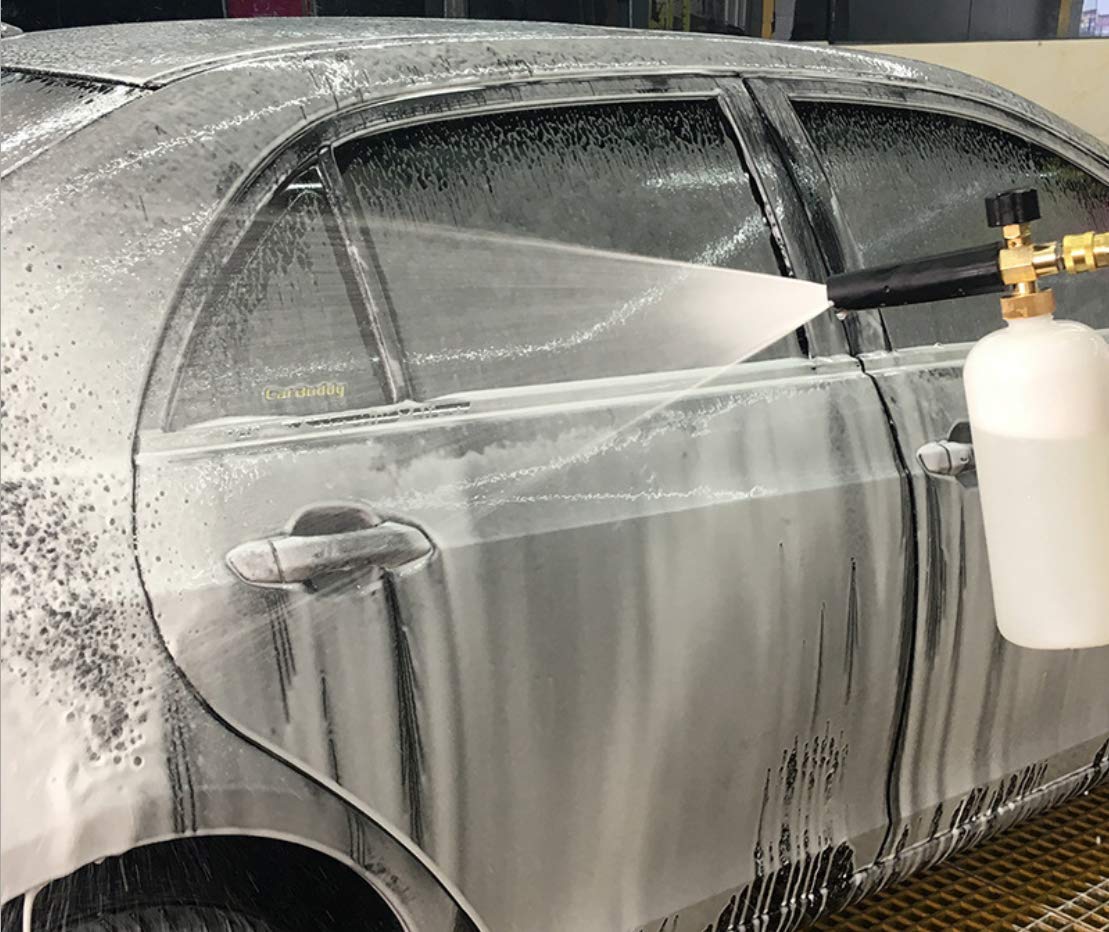 Adjustable foam lance- foam cannon with 1/4″ quick connect fitting or k2 – k7 quick connect fitting, and comes with a 33 oz (1 liter) container bottle.

 Can use with any pressure washer 1000 – 5000 psi or more.
 All the connectors are made of quality brass or durable plastics.

 Variable and adjustable spray nozzle for accurate mixing and foam generation.

 New heavy duty design that is ideal for enthusiast or professional use.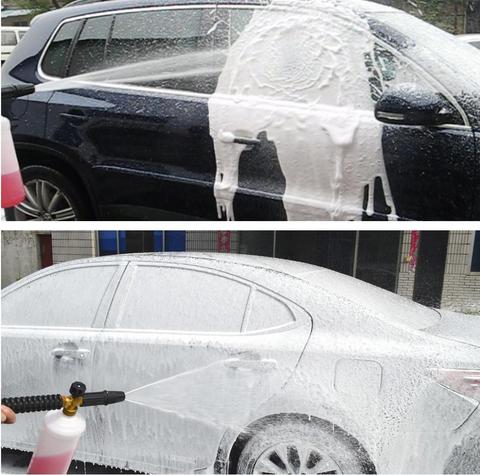 Specification
Spray distance:3-10M (m)
Water pressure:4000psi
Dimensions:29cm*8cm
Material: Copper + plastic
Length:0.29 (m)
Weight:0.6 (kg)
Ighest temperature: 60 ° C-140 ° F
Rated pressure: 200BAR-2900PSI
Maximum pressure: 280BAR-3200PSI
Maximum flow: 20L / MIN-5.3USGpm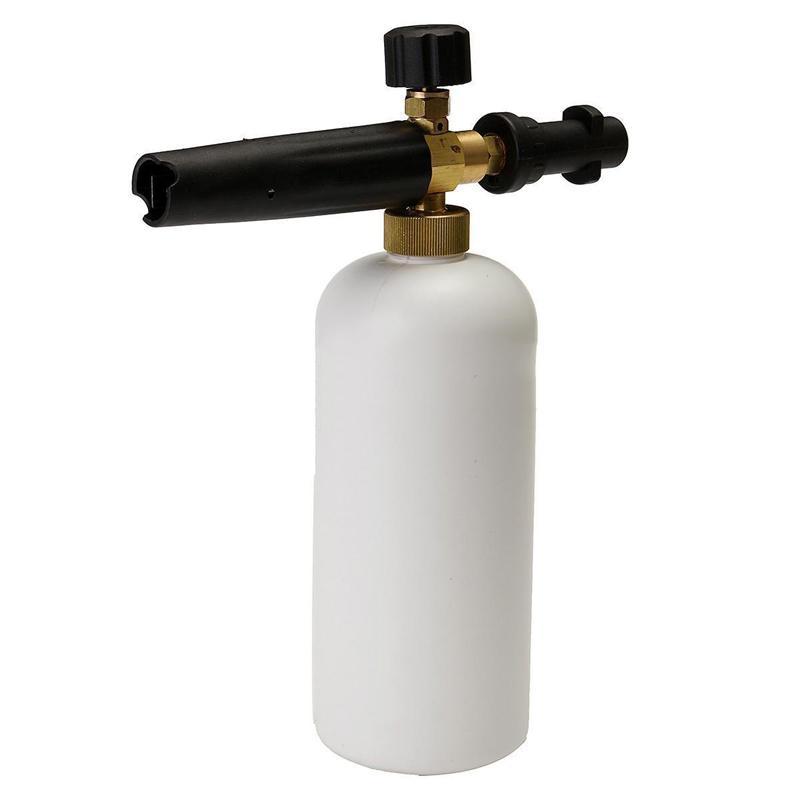 Quick Connect/Release: Adjustable snow foam lance with 1/4" quick disconnection fitting makes everything simple.
Durable: Main part is made of heavy-duty brass. Precisely designed nozzle and thick foam filter provide longer service than other similar products.
Easy to Operate: Fill with car cleaner and water; Connect 1/4" quick connector to pressure washer gun/wand; Adjust the knob on the top and turn the nozzle to get your desired spray mode.
Application: Can be used in Motorcycle, Car Washing; House Cleaning ( Windows, yard, floor, roof…)Compatible with any kind of pressure washer equipment. Suitable for pressure washer gun/hose/wand.
Package Included:
1* Foam Lance
1* 1L Bottle