Overcome the Outdoors Better with TrekkBlazers!
Our telescopic cane Trekking Pole will make your every adventure fun and seamless. With its aluminum alloy finish and impressive ergonomic design, it's fit to stand even the harshest road conditions. Powered by the latest in technology in mountaineering, the TrekkBlazers is one of the most-trusted Trekking Pole by many professionals and enthusiasts.
The next time you go out exploring, get the upper hand with TrekkBlazers!
Features:
Premium-Grade Materials: The TrekkBlazers Trekking Pole is made of 7075 aluminum alloy to deliver high strength, better bearing capacity, and ultralight weight.
Comfort and Style: We use an EVA foam handle and fitted an adjustable wrist strap to deliver a soft, sweat-absorbent handle. This design also ensures anti-slipping support and reinforces comfort so that you can overcome the great outdoors without fear and doubts.
Excellent Stability: We're all about providing hikers and trekkers with easy and reliable poles to aid their adventure. The TrekkBlazers come with a Tungsten steel alloy tip and a quick-lock system to secure the poles while in use. This feature prevents unwanted accidents, especially in a slippery, rocky environment.
Adjustable Height: Not all adventures come in the same size so we've designed the TrekkBlazers with an adjustable pole length that goes from 13.4 to 49.2 inches, which fits anyone with about 170 to 190cm.
The Best Trekking Pole Outdoors: Beginners and professional mountaineers love us. Our trekking pole is the perfect outdoor equipment for hiking, trekking, travel, walking, mountaineering, backpacking, camping, etc.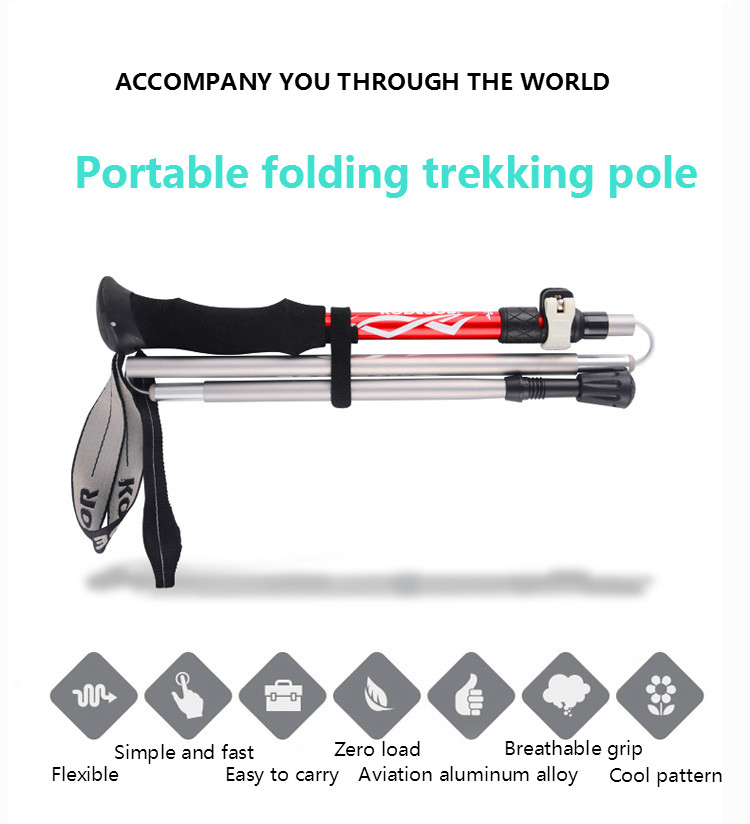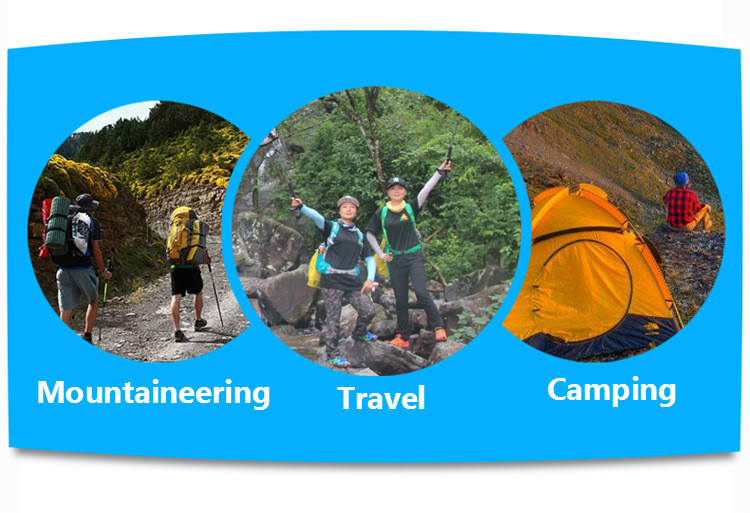 Why Choose TrekkBlazers?
Simple yet Durable Solution: We've designed our trekking pole to deliver impeccable support with convenience and ease of use in mind. We do this by using premium-grade materials known to withstand the harsh conditions of the outdoors and fitting essential features like "height adjustment and gripping system" for better maneuverability.
Fit for Every Adventure: Whether you seek to reach your highest peak or unwind in the mountain trails, the TrekkBlazers come with all the support you need to make every step comfortable and fun.
Premium Support, Lesser Price: Without a doubt, we come at a much lesser price compared to other premium trekking pole. Our mission is to deliver you quality support and long-lasting trekking or hiking equipment so that you can explore more adventures.
Most Trusted Trekking Pole: We're proud to say that our TrekkBlazers won the hearts of many enthusiasts and mountaineers.
TrekkBlazers made long hikes a blasts. This is by far the best Trekking Pole I ever had. I highly recommend this product. — Adam,
Verified Purchase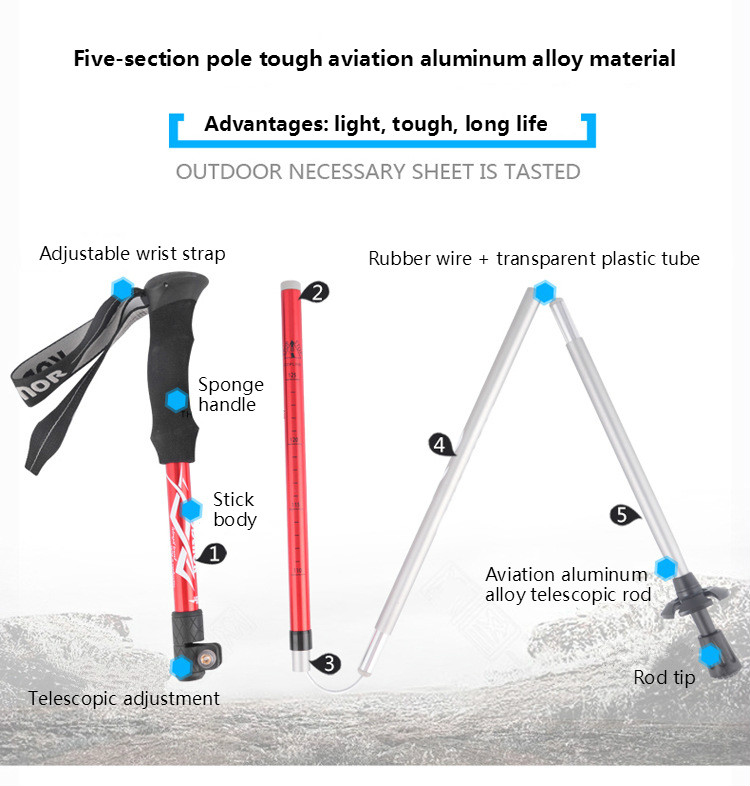 Experience Our Five-Section Pole
Our unique design centers on strength and comfort. The TrekkBlazers 5-section poles guarantee better support and portability when traveling or exploring the mountains. There's nothing like the TrekkBlazers; experience the difference now.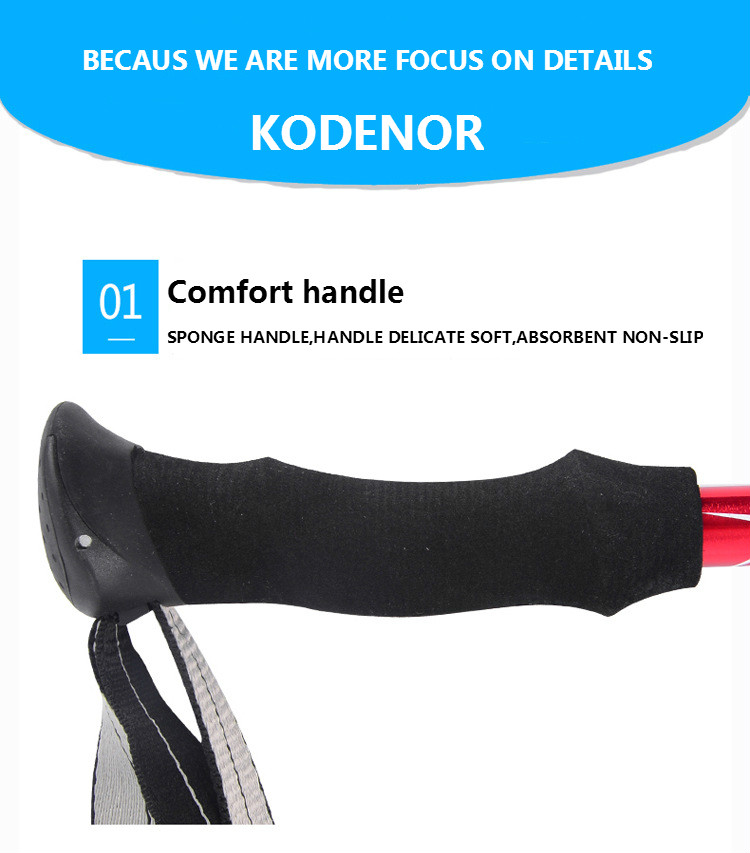 Secure and Comfortable
The EVA-foam handle creates a massive difference in ensuring comfort while traversing the outdoors. It guarantees a secure grip and prevents slip through its sweat-absorbent and anti-slip features for your peace of mind. This support enables you to stay relaxed while overcoming the outdoors by reducing the stress and pressure you feel in your wrists and shoulders.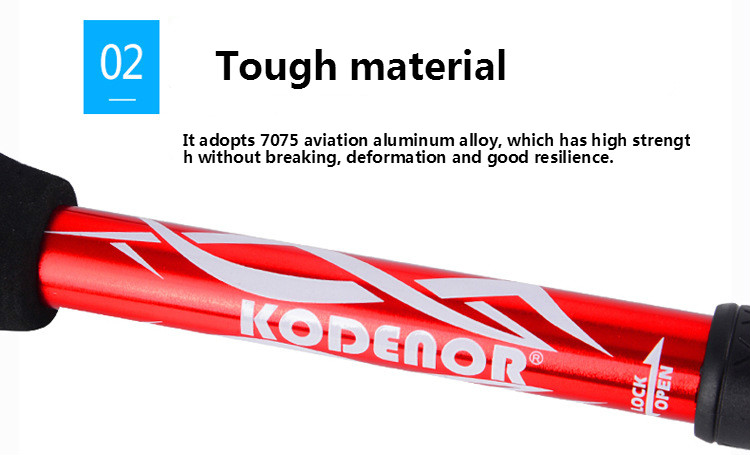 Specifications:
Material: 7075 Aluminum Alloy
Length: Approx. 34cm/13.4inch to 125cm/49.2inch
5 Sections Pole Diameter: Approx. 18/16/14/14/14mm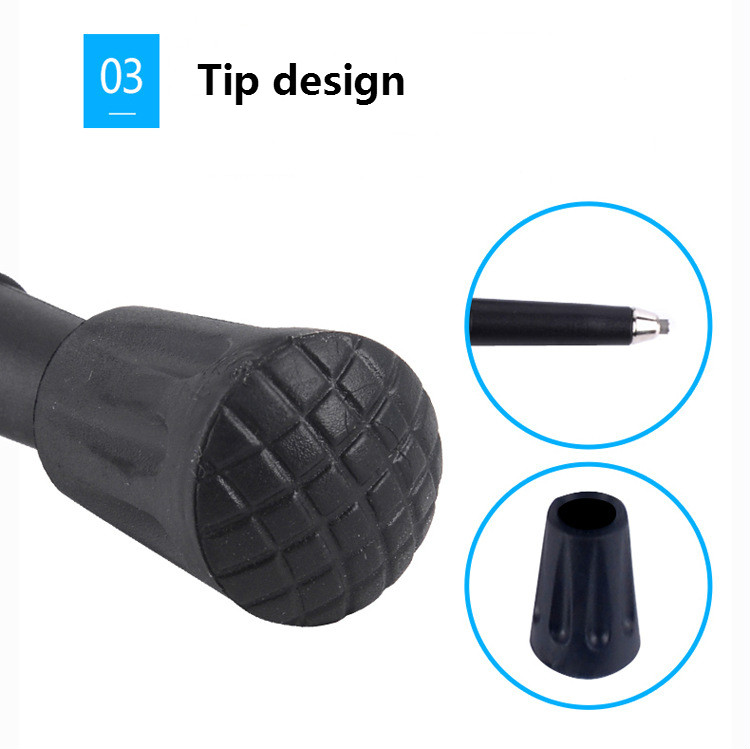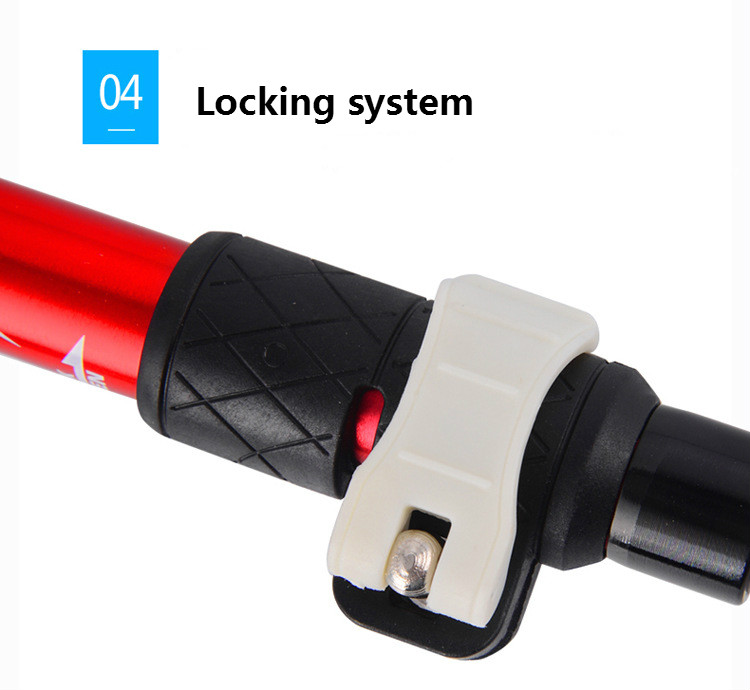 Reliable Locking System
Our locking system design ensures that the TrekkBlazers stay stable and not wobbly. This feature contributes to reducing unwanted slips and stress since the poles remain capable of supporting your weight. It also prevents the trekking pole from breaking while on the adventure.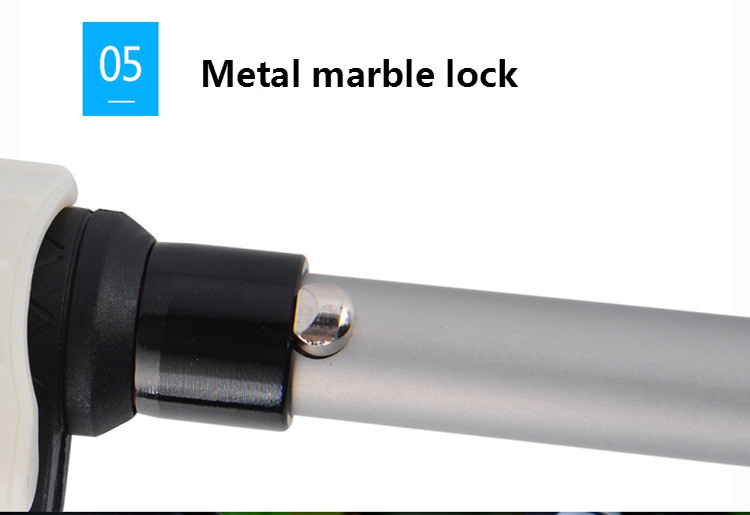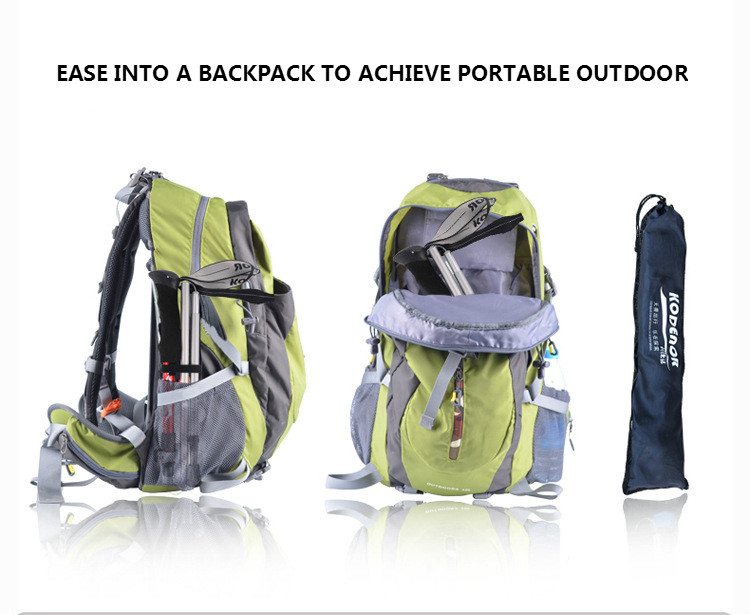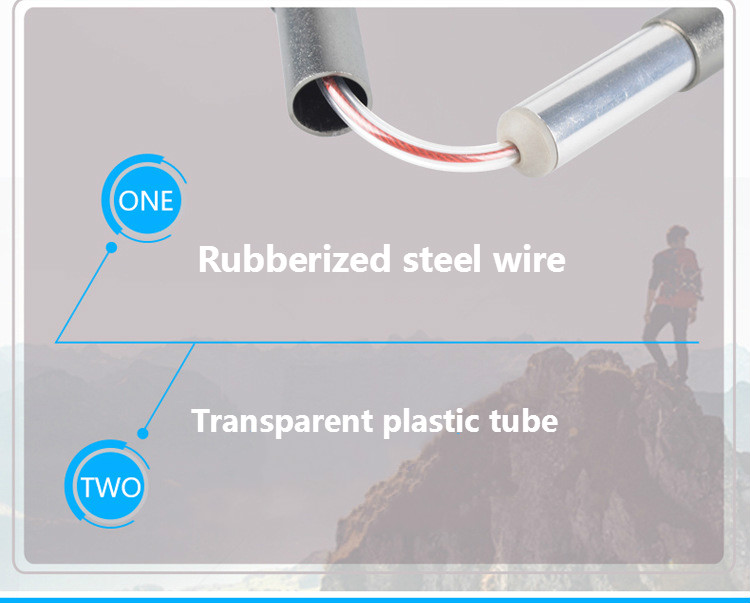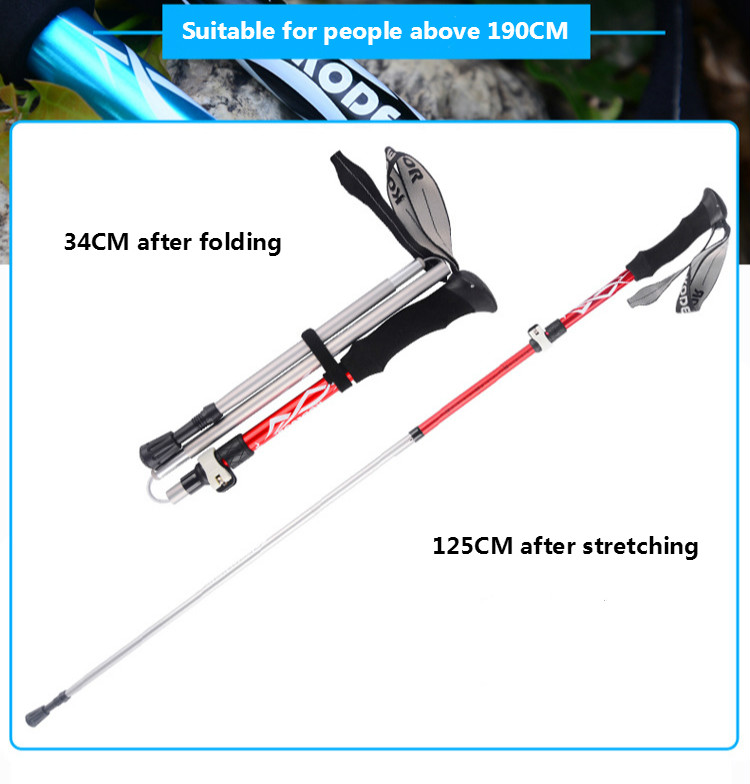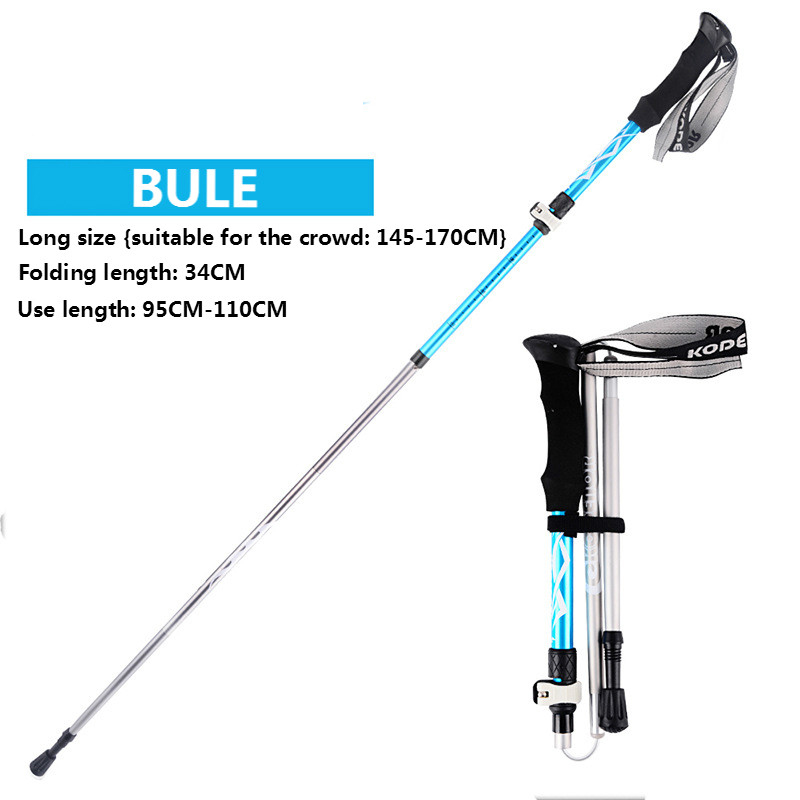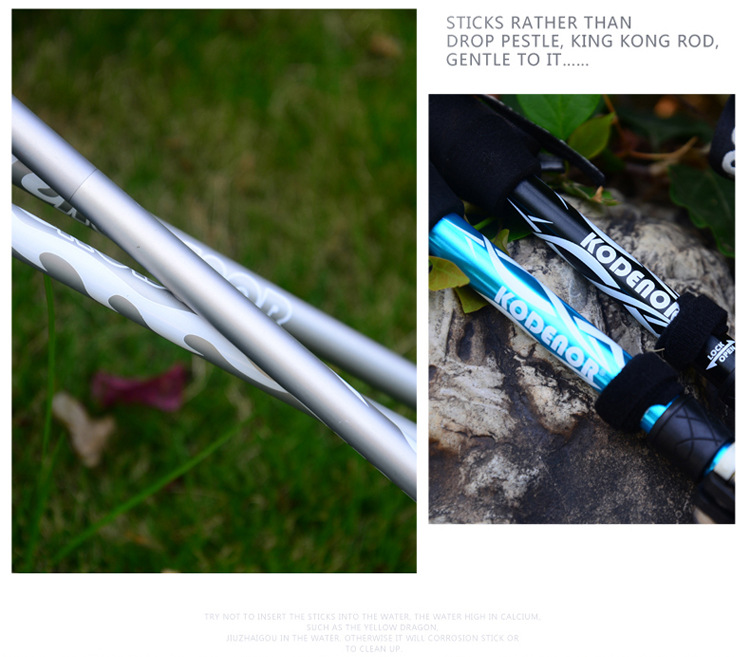 Package Include:
1 * Telescopic Hiking Stick
Notes:
Please allow a slight size error due to manual measurement.
The color might be slightly different due to the monitor and lighting. Please make sure you do not mind before you ordering. Thank you!