Make outdoor adventures safe and enjoyable with the MountTrail Outdoor Trekking Pole. The smartest and most innovative outdoor trekking pole you'll get your hands on.
The MountTrail is multifunctional. It's an efficient hiking stick that could lessen the stress brought by the unforgiving trails of the outdoors. Whether you're walking on dirt, gravel, muddy, or rocky roads, the MountTrail will support every step you take.
Also, this trekking pole functions as self-defense. With its sturdy and high-quality poles, you can easily turn the stick into a hitting bat to protect yourself from dangers that are coming your way.
The MountTrail is an all-in-one safety trekking pole that would fit every adventure!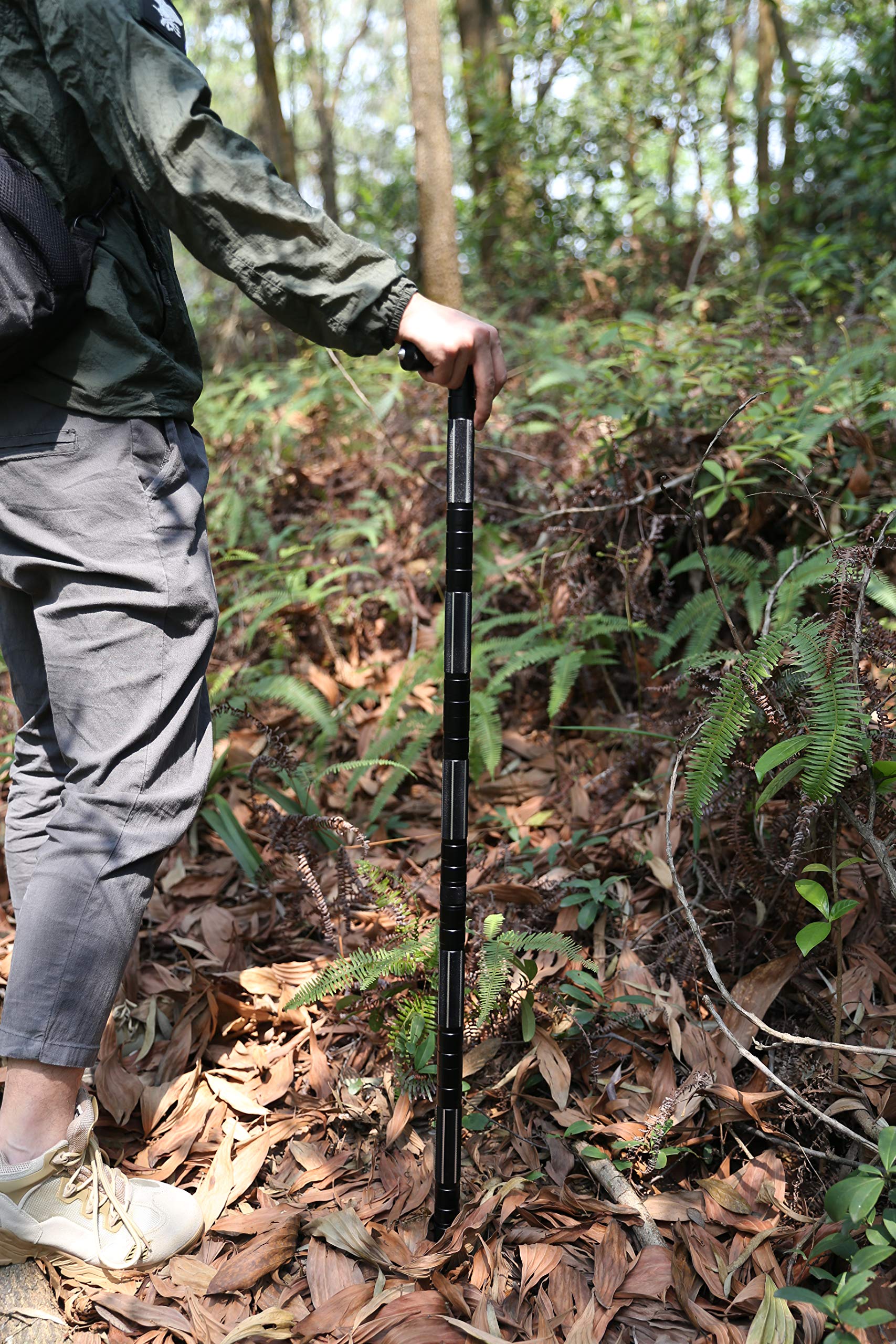 Why do we need trekking pole for those activities?
According to studies, trekking pole can reduce the compressive force on the knees by up to 25 percent. In other words, using trekking pole is like having another leg to reduce excess pressure, joint and hip pressure and eliminate knees and joints risk outdoors.
Trekking pole allow your arms to help propel you forward and upward; whether walking on flat ground or uphill, poles can help keep your balance, improve stability and increase your average speed.
They can be used to deflect backcountry nuisances, such as thorny blackberries, and swipe away spider webs that cross trails to ensure safety and comfort on your walk.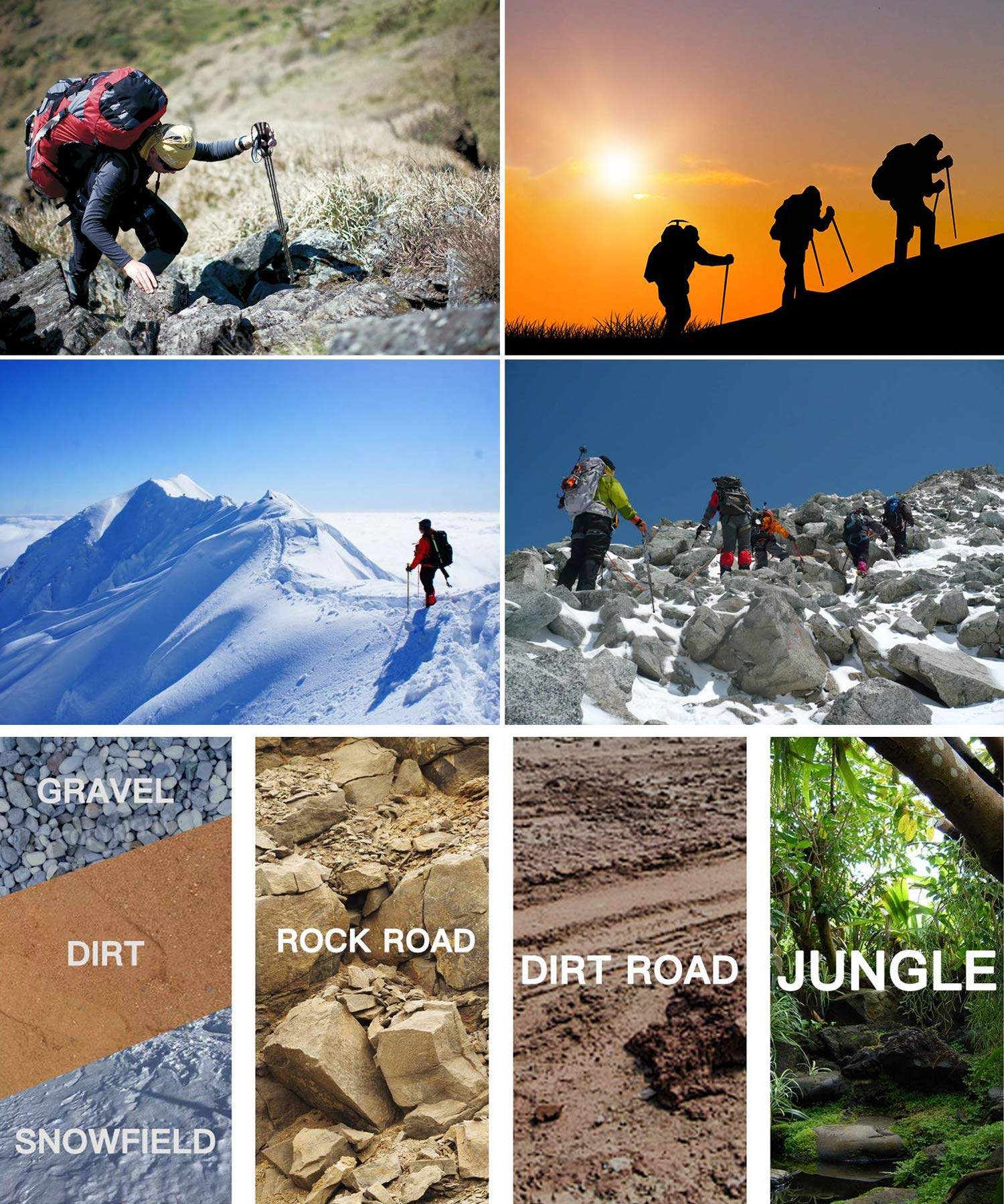 Features:
The package includes a 47.2-inch collapsible trekking pole with various picnic tools and a storage bag.
MountTrail also serves as a survival walking stick made of premium aluminum. It's more durable and solid than carbon fiber to handle any dangerous circumstance in the wild easily.
This heavy-duty hiking pole is a must-have for outdoor enthusiasts. Camping in the forest, having adventures in the jungle, or trekking through the desert—you name it! The MountTrail will make every adventure a delight!
Lastly, the MountTrail Trekking Pole are collapsible and extendable to help you maximize your mobility in the wild. The survival walking poles weigh 2.8lb (1.3kg) and is built to withstand heavy-duty work and not for an easy casual walk.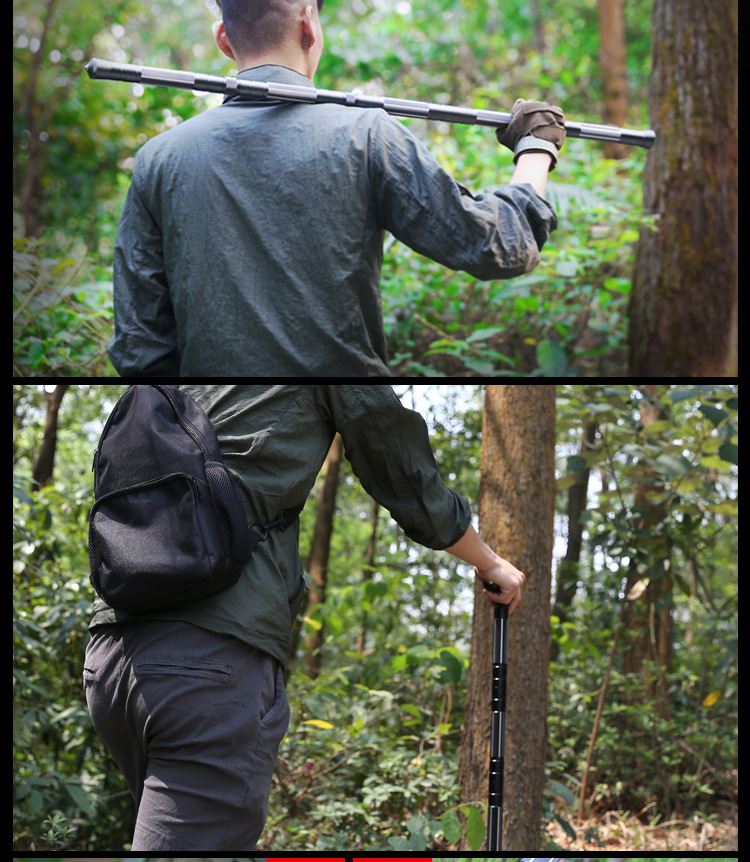 Self-Defense Tactical Walking Stick
It is hard to anticipate when a crisis occurs, so discreet preparation for any emergency truly matters. Our professional emergency survival rod is a good choice to stay ready for anything.
Emergency Escape Glass Break
Whether to rescue or escape an emergency, the glass breaker tip has the greatest potential to save a life.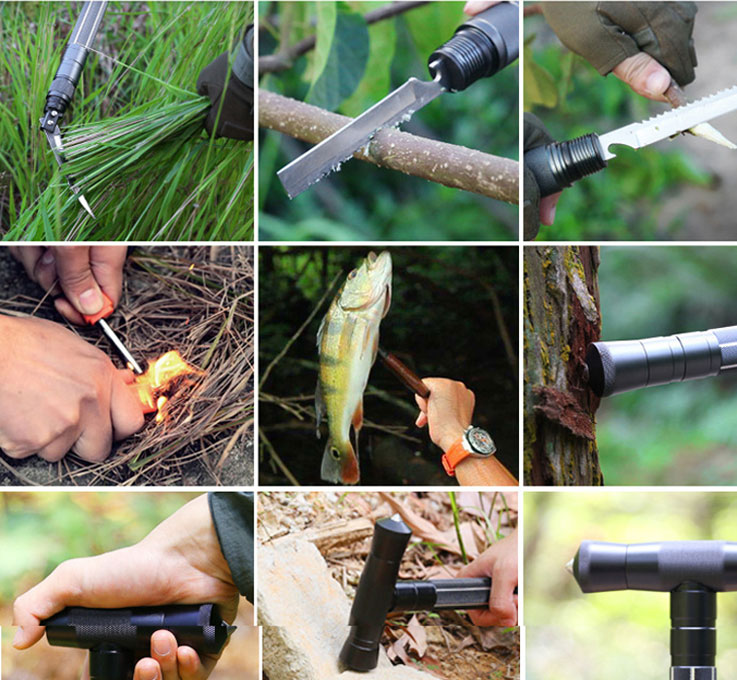 Package Contents:
6 x Connection Rods
1 x Sickle
1 x Harpoon
1 x Knife and Saw
1 x Connector
1 x Hammer
1 x Attack Head
1 x Corkscrew
1 x Storage Bag