Ready for Your Next Adventure?
Still haven't found the perfect trekking pole that suits your needs? For your next adventure, experience comfort the OutWalkies way.
The OutWalkies is one of the sturdiest and lightest Trekking Pole that you can get your hands on. It's perfect for both beginners and enthusiasts who seek better support and comfort outdoors. The OutWalkies are made of light carbon fibers that guarantee an ultralight and durable support while traversing even the toughest trails.
Although the OutWalkies come in an ultralight structure, they boast impeccable strength and bearing capacity that could withstand the harshest conditions of the outdoors. As a result, it's highly recognized for its durability and well-trusted by mountaineers for its impressive comfort.
The OutWalkies is built by experts and enthusiasts and trusted by thousands of outdoor adventurers. Now is your time to experience what true comfort feels like. It's time to bring along the OutWalkies in your next escapade!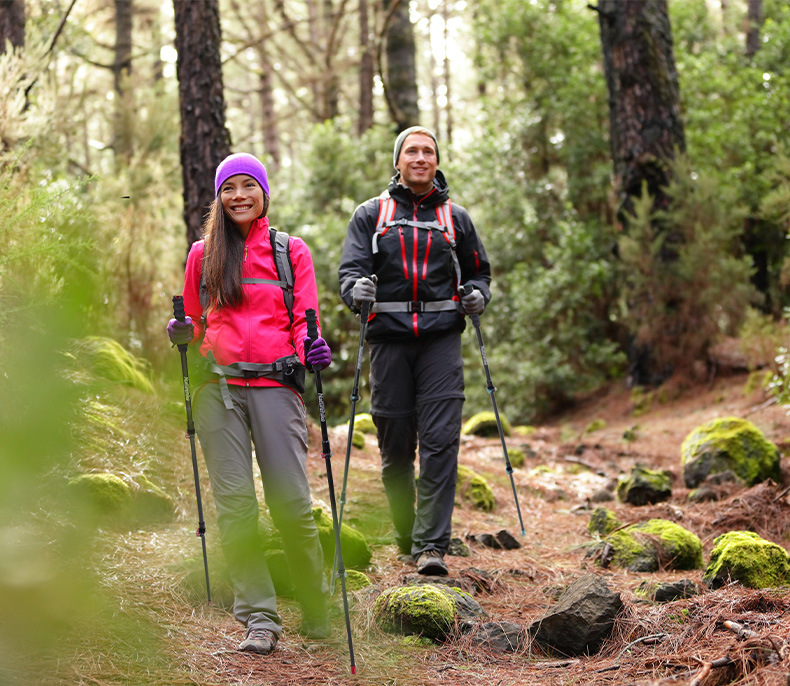 Features:
Lightweight and Sturdy: The OutWalkies are made of top-of-the-line carbon fiber to deliver excellent stability at a lesser weight. Compared to other traditional trekking pole, the OutWalkies guarantee lesser stress and pressure to your wrists and shoulders while exploring. It's the easiest, convenient, and lightweight trekking pole available on the market today and is highly trusted by expert mountaineers and outdoor enthusiasts.
135g Overall Weight: The lesser the weight, the lesser the fatigue. The OutWalkies guarantee a lightweight trekking pole to accompany you throughout your adventure.
Top-of-the-Line Materials: The quality of our OutWalkies lies from the premium-grade materials we used to design and construct our trekking pole. From carbon fibers to Tungsten steel tips to every inch of the OutWalkies—it speaks quality to deliver high strength, strong bearing capacity, and excellent comfort.
Secure, Non-Slip Gripping System: The OutWalkies are all about safety and comfort. Our excellent gripping system contributes to better balance and stability while walking. It's comfortable to hold and squeeze and 100% sweat-resistant to ensure your safety. Plus, it adds to the comfort you feel while exploring since it reduces the pressure and stress on your wrist and shoulder.
Unique Locking System: This feature is an added safety, especially when exploring rocky, uneven grounds. The locking system ensures the trekking pole stay stable, not wobbly, so it could effectively support your every moment.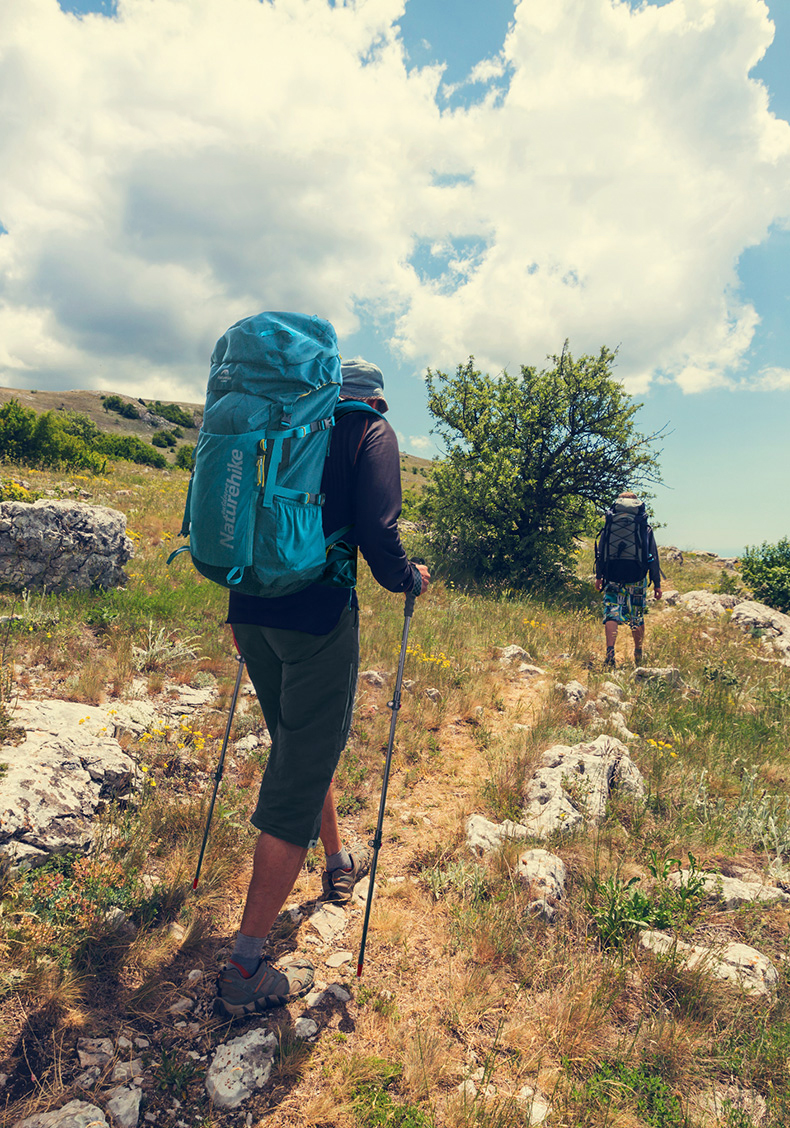 Specifications:
Model: NH19S010-T
Handle Material: EVA
Length : 110cm-130cm
Joint Number: 3
Elongation Size: S: 110cm M:120cm L: 130cm
Shrinkage Size: S: 51cm M: 54cm L: 57cm
Pole tip material: Tungsten Steel
Pole material: Carbon Fiber
Quantity: One Pole
Packing List:

Award-Winning Trekking Pole
Our trekking pole, the OutWalkies, is recognized as one of the best trekking pole today. The simple yet highly durable design creates a secure and unique feel outdoors that many enthusiasts appreciate. With the OutWalkies, you're bound for stress-free and enjoyable adventures!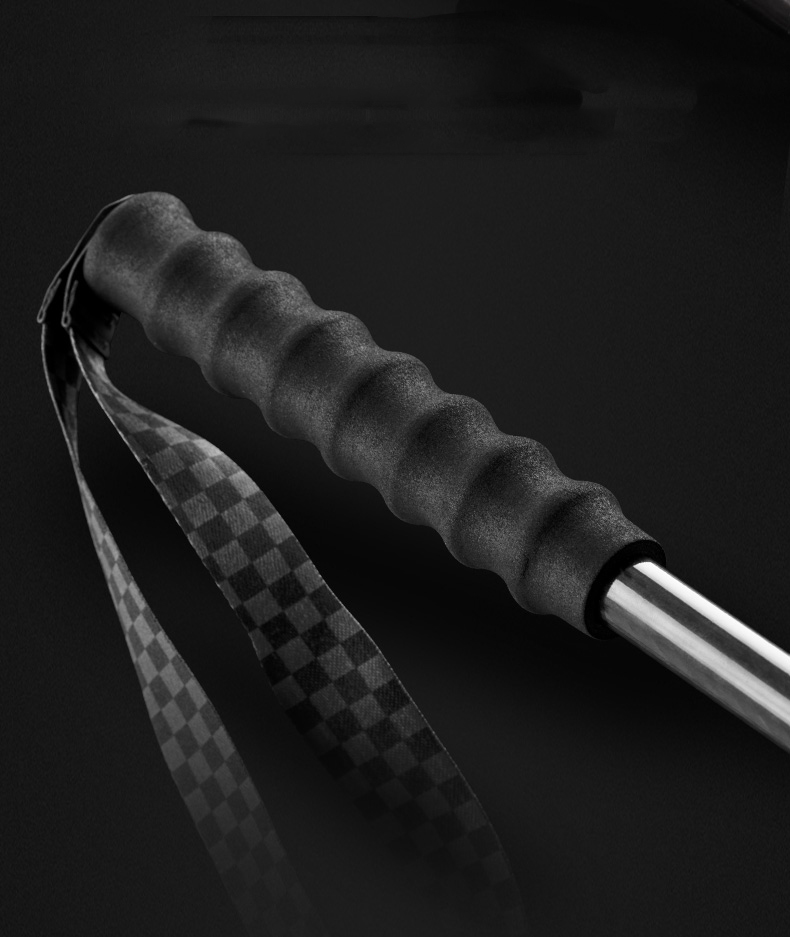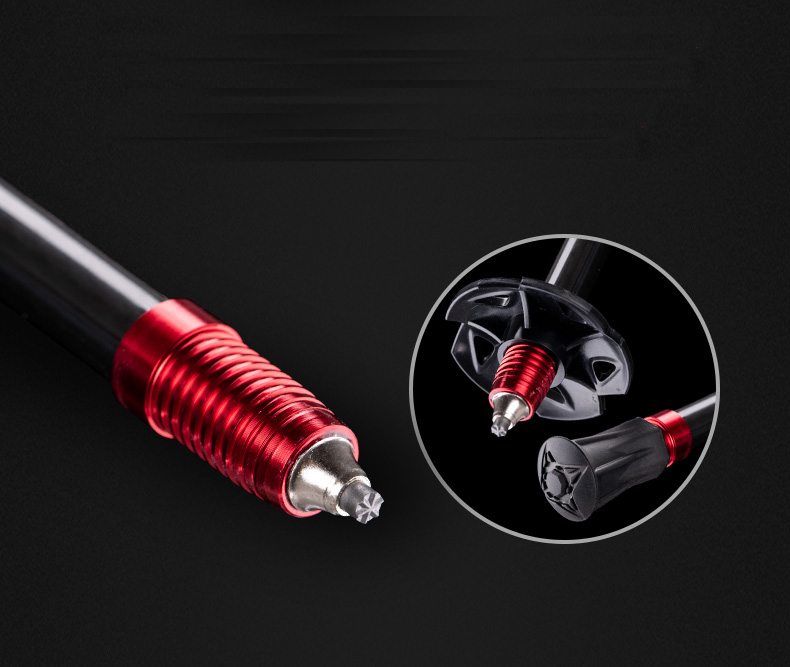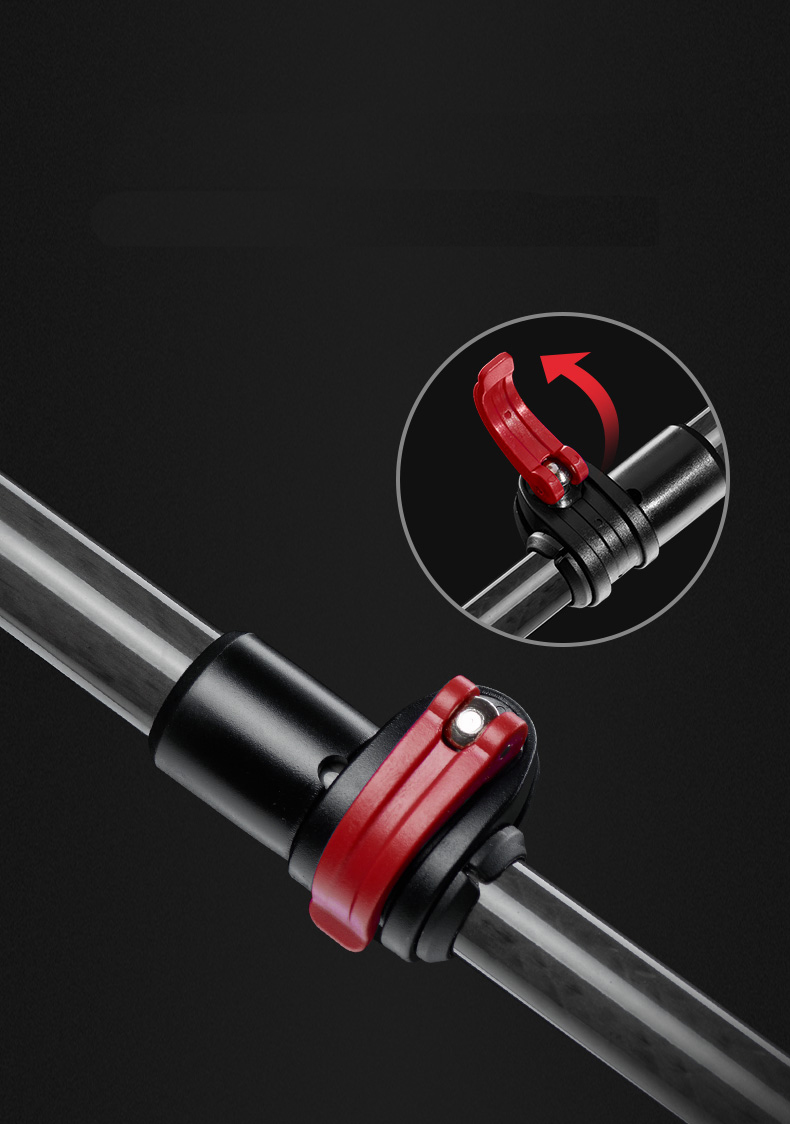 Simple Yet Effective Gripping System
The OutWalkies come with a simple gripping design that focuses on safety. It's a non-slip and sweat-resistant handle that helps reduce impact and stress while traversing the trails. You can also use the wrap-around lace for added security.
Pole Locking System
The OutWalkies has an effective locking system to prevent breaking and bending while exploring. This feature ensures that no matter what condition the outdoor you're exploring, the OutWalkies will secure a safe adventure.