OutJourney Camping Lantern—Leading Your Way Since 2015
Our Hanging Outdoor Camping Lantern is one of the highly trusted camping essentials for 2021. May it be a spare light or a piece to level up the mood, your OutJourney Camping Lantern is your perfect outdoor companion. Hang it up in your tent or from a nearby tree; it will deliver the best illumination you'll ever see.
What makes the OutJourney Camping Lantern the best out of dozens of brands is its excellent portability while still delivering you plenty of light when you're in the great outdoors. You don't need to bring along a massive power source just to charge it up—all you need is your basic power bank and charge it via USB. With such accessibility, the OutJourney doesn't compromise its functionality. You can still experience hours of bright light at your campsite with just minimal charging.
The OutJourney Hanging Outdoor Camping Lantern has been in service to campers and outdoors enthusiasts since 2015. We assure you that we know what exactly you're looking for with multiple product lines of camping essentials. Built and designed by outdoor experts, the OutJourney Camping Lantern will get you to places without spending too much time, effort, and money!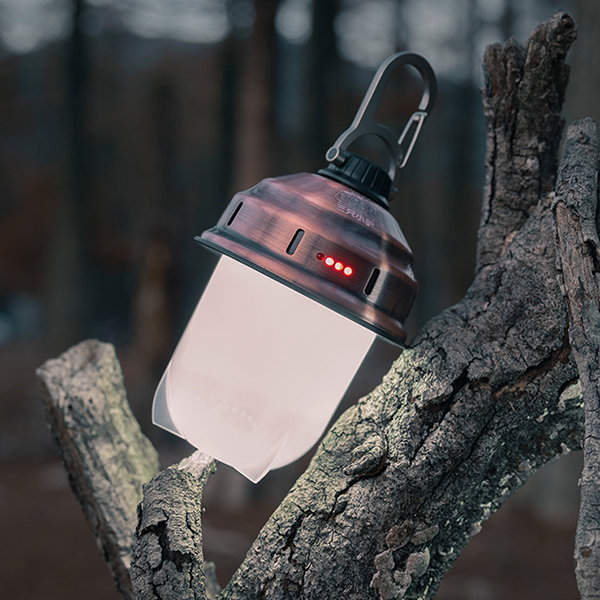 Top of the Line Features
Compact & Long-lasting Lighting:This palm-sized and portable LED tent light takes up very little room and comes with an easy-to-carry grip, even for kids. It has a lighting time of up to 10-15 hours in high-light mode and comes with a quick charging feature, breaking the common misconception of bringing a handful of spare batteries outdoors, making this portable LED camping lantern the perfect camping companion for outdoor adventure aficionados
180 Lumens Offers:Camping at night is made easy with OutJourney's excellent illumination. With its super-bright, portable LED camping light; you can light the whole campsite and perform whatever you do, like long talks, playing games, reading, or walks at night. Assign four different colors to mark different teams from our range of designs and bring millions of practical uses!
2 Light Modes Support Multi-application:The LED tent light bulbs come with 2 light modes: white and warm. Use our portable LED lantern to illuminate a large area, emergency lights or create a flashing party atmosphere. It's the perfect camping gear to fit your different needs.
Durable Abs Plastic:With an anti-falling carabiner stroller hook design, the OutJourney camp lanterns can be fastened to a tree, the stable, rope, backpack, or tent without worrying about dropping. Free your hands from doing all the things you love outdoors. The OutJourney is great for emergency hurricanes, supporting activities such as camping, hiking, hunting, fishing, SOS lights, etc.
One Light, Endless Uses:The OutJourney can also be used as decorative indoor lights, night lights, battery-operated lights, as a useful handy aid while you're working, studying, or reading a book just before you go to sleep! Perfect gift for the people you love.

Specifications
Material: ABS plastic
Size: 2.0 5.4"
Colors: Red, Brown, Gold

Package List