These Powerful Open Ear Headphones Lets You Enjoy the Music Without Making You Lose Awareness of Your Surroundings! Double Up Your Safety while You Listen to Music!
Incredible Sound Input Without Lessening Your Awareness of Your Surroundings! Crystal Clear Input without the Distraction!
Music pumps you up, but listening to them via a traditional earphone can be dangerous. You can easily miss cues on incoming vehicles, dangerous animals, snakes, and warning signs!
The CybexBels solves this problem! These bone conduction headphones improves sound input while increasing your focus on potential hazard and danger cues!
With the latest Bluetooth technology, these bone conduction earphones deliver seamless sound input. Make calls hands-free! Includes a top-of-the-line mic.
The CybexBels powers through with you with its 8-hour working time. Charging is easy. With its Type C port, you can charge it anytime, anywhere.
The best choice if you're looking for a reliable bone conduction earphone for biking, cycling, hiking, running, or for regular business days.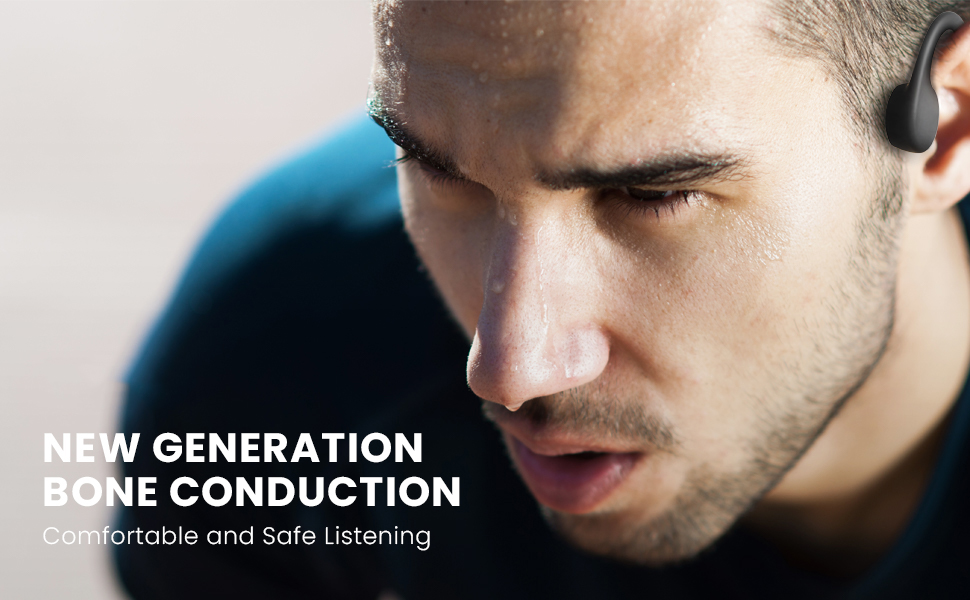 What is Bone Conduction Technology? 

Unique Advantages Of Bone Bonduction Headphones
Open-ear Safety:

 Sport Bluetooth headphones leave your ears open and uncovered, which keep you aware of your surroundings and possible hazards, such as traffic, wildlife, and pedestrians; for a safer listening experience. Adding a soundtrack to the world rather than blocking it out, which is a unique, inspiring sensory experience enjoying music safely.

Comfort & Stability: 

A lightweight, wraparound titanium frame ensures all-day comfort and a snug fit that will not slip even during strenuous exercise, running, rugged riding, and all other sports that you enjoy!

Hygiene:

 There are no ear pods or earbuds inside of your ear canal, which will not make you feel sore, uncomfortable, or sweaty in your ears. This is definitely a big comfort and hygiene win.

Strong Battery Life: 

Rechargeable lithium-ion battery: Offers up to 8 hours of continuous music and calls on a single charge. You can easily enjoy them hiking, running, or biking without worrying about downtime.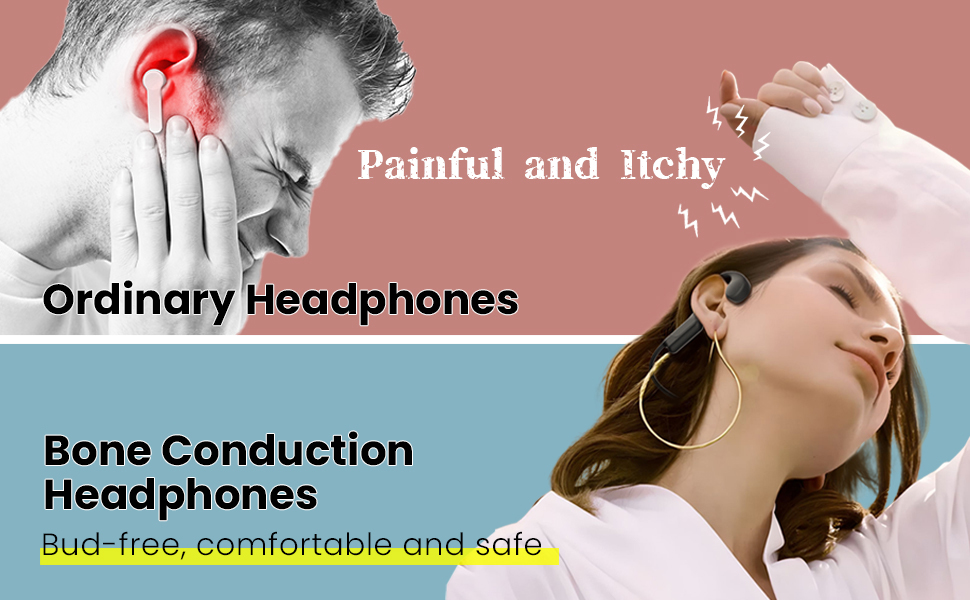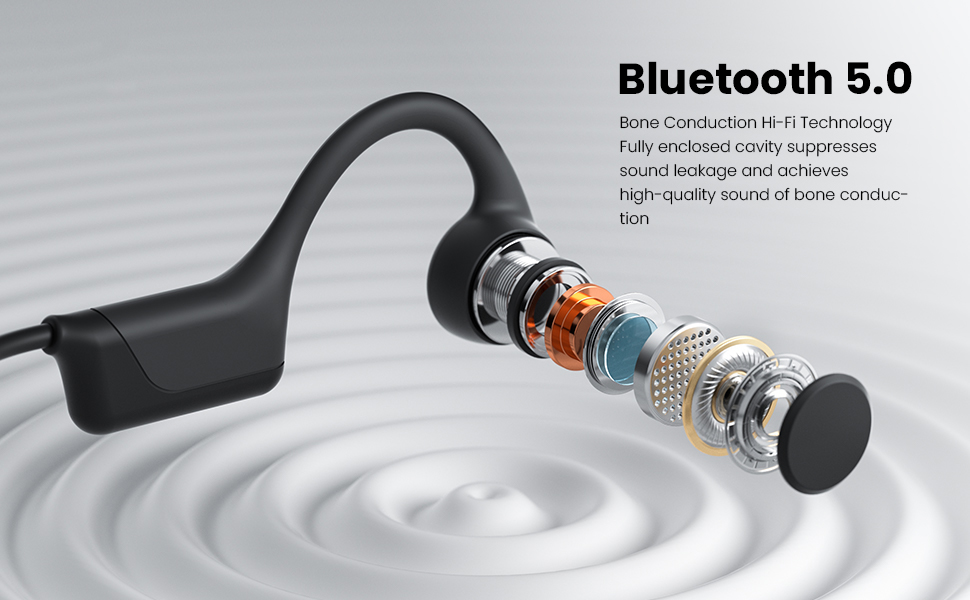 Advanced Bluetooth 5.0 Technology
Faster Pairing And More Reliable Connection: You can quickly pair it not just with smartphones but also with tablets, laptops, or even wearables like smartwatches.

Faster Transmission Speed: Ensures minimal to no sound delays and faster audio transmission for music and calls.

Longer Transmission Distance: Users can enjoy more freedom as it allows up to 33 feet of distance from the audio source.
Original audio technology to achieve a high-quality audio experience.
Upgraded Transducer: Louder volume with less vibration. Ensures a richer and more detailed audio quality even in noisy environments.

Fully Enclosed Cavity: Significantly reduces natural sound leakage.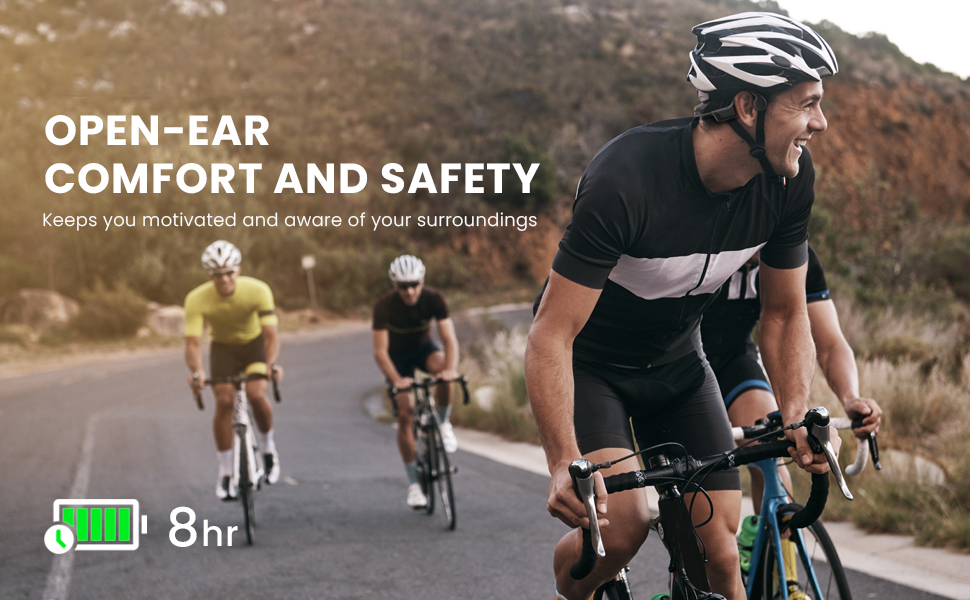 CybexBels Bone Conduction Headphones Features
Can Stand Rain and Snow with its IPX55 Waterproof Rating: The IP55 water resistant rating makes the bone conduction headphones fully sweat and water resistant to welcome intense workouts and intense weather. You don't have to worry about exposing them to sweat or rain. Although they are water-resistant, we don't recommend submerging in water.

*NOTE: Not suitable for swimming.

Comes With Easy-to-Use Multi-function Buttons You Can Navigate On the Go: This gym headphones is built-in multi-function button and volume adjustment buttons for easy control, so you can easily control volume, track songs, play music, answer calls and wake up Siri while exercising or working.

Bluetooth 5.0 Provides Ultra Clear and Seamless Sound Input. Listen without the lags and jumps! Connect with any music source seamlessly.

Type-C Quick Charge: It only takes 1-2 hours to fully charge, 8 hours of continuous use on a single charge, and 360 hours of standby time.

Dual HD Microphones: HS1 bluetooth headset features excellent DSP noise-cancelling technology during hands-free calls, suitable for long meetings and long calls.
Specifictions:
Bluetooth version: 5.0
Weight: 29g
Battery capacity: 220mAh
Frequency response range: 20Hz~20KHz
Charging: about 1-2 hours
Playing: 8 hours
Standby time: 360 hours
Input: 5V
Waterproof: IPX55 life waterproof
Transmission distance: 10 meters
Charging method: USB Type-C
Package Include:
Bone conduction headphones

Type-C charging cable

English manual

A pair of earplugs