Say hello to the future of portable listening. Audio brands have released true wireless headphones or bone conduction models but these true wireless and bone conduction earphones are groundbreaking. Super lightweight and ergonomic, you don't have to put these earphones in your ear to enjoy your music. Instead, just lay them on your ears and they'll use bone conduction technology to deliver elite sound without the distraction of wires or the discomfort of in-ear wear.
These amazing headphones are guaranteed not to damage your ears, since they use vibrations to transmit sound waves directly to the cochlea.
These Bone conduction headphones, create mini vibrations, that send sound through the cheekbones directly to the inner ears, avoiding damage to the ears using conventional earphones. These Bluetooth earphones have an ergonomic C-Shaped design that ensures perfect comfortable fit every-time and never falls out no matter what.
FEATURES
Built-In HD Microphone: The sound is crystal clear with a signal range up to 33 ft (10 meters). Built-in HD and sensitive microphone with clear sound — ideal for in-car calling, stealth listening, or watching videos at work or in the office. Easily switch between voice call and music.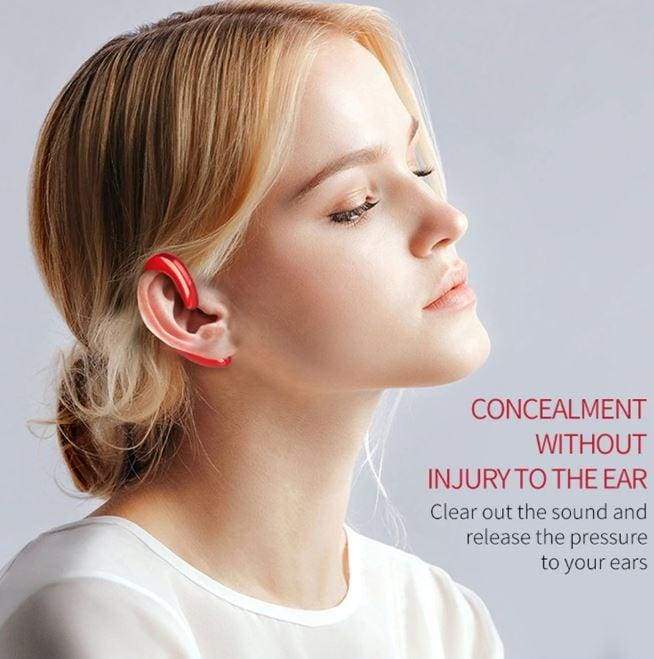 Noise Reduction Technology: Using CVC6.0 + DSP audio processing dual noise reduction technology to improve the sound quality.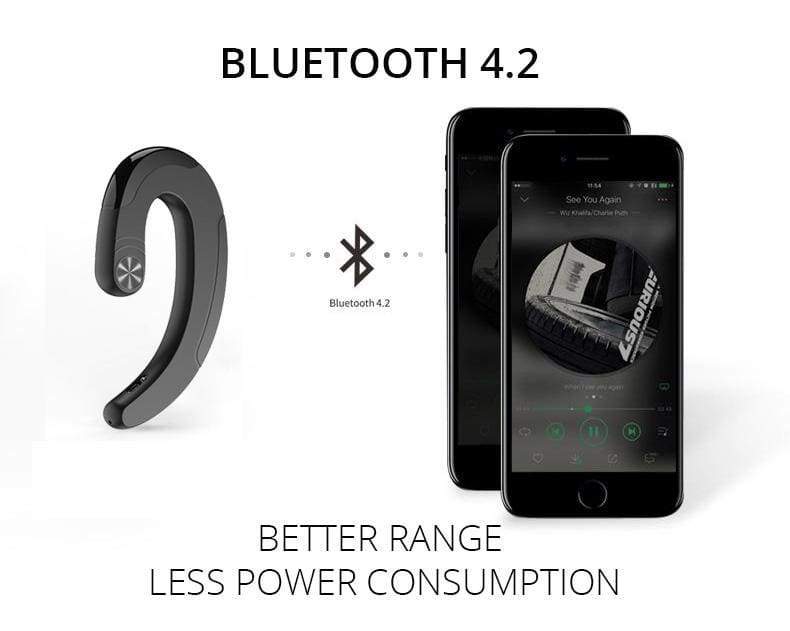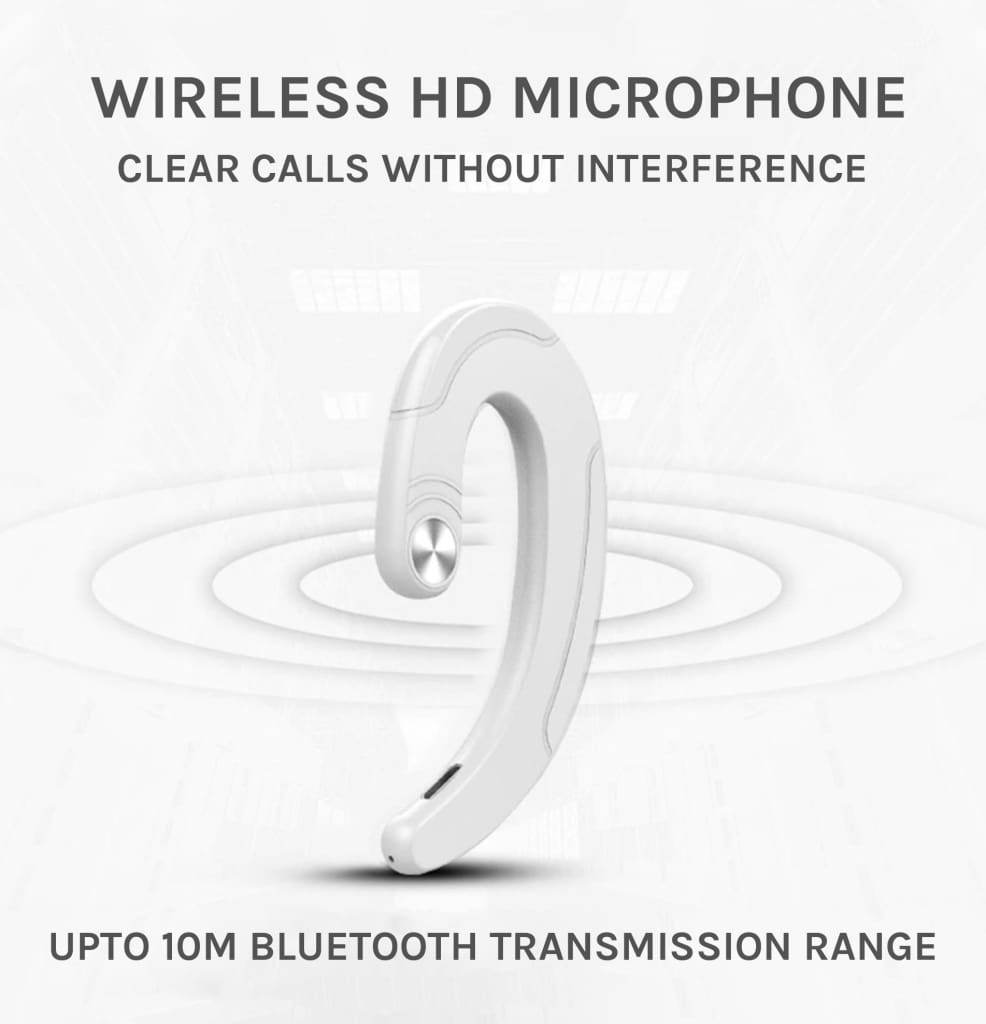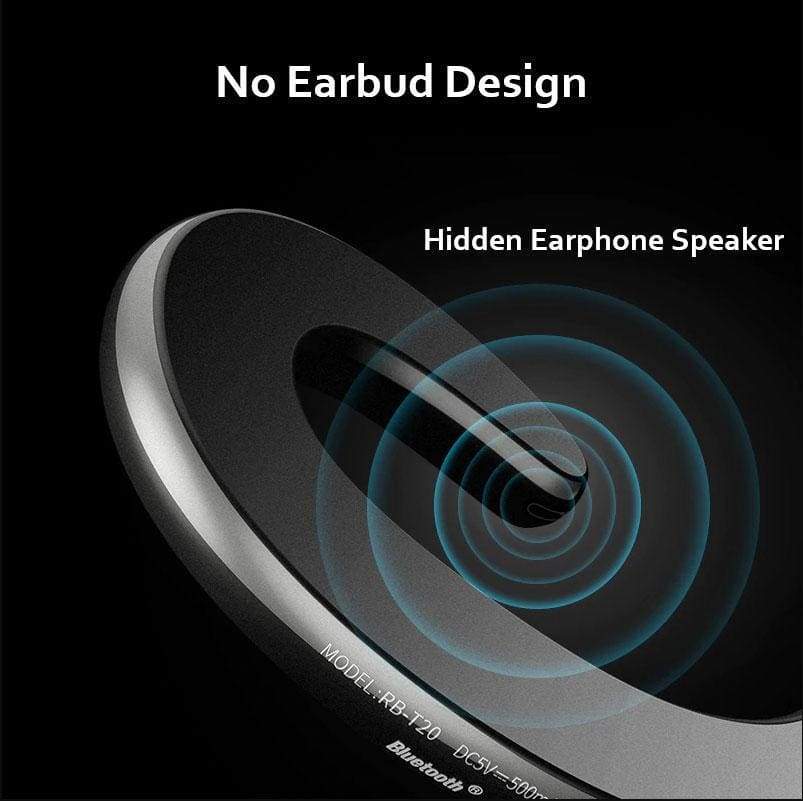 A Battery That Just Keeps Going: Built-in high-performance rechargeable Lithium-polymer 180 mAh battery, enjoy up to 6 hours of music time and 8 hours of talking time. Comes with a silicone tension band.
Easy to use : Pairs via Bluetooth and calls can be answered with the push of a button.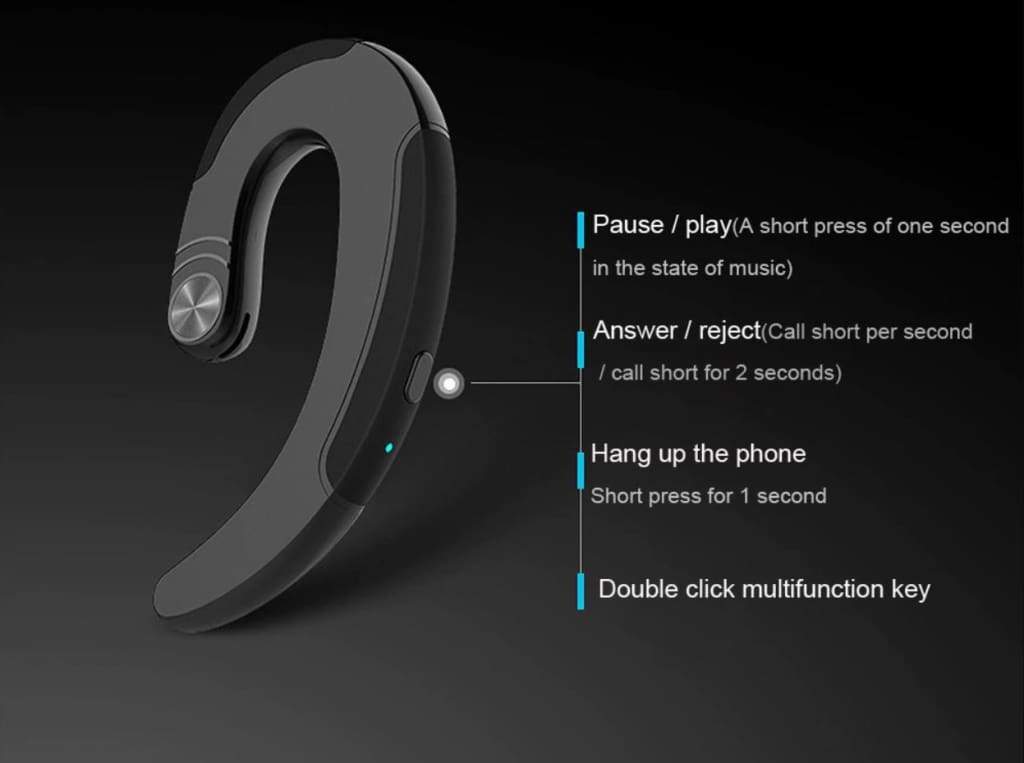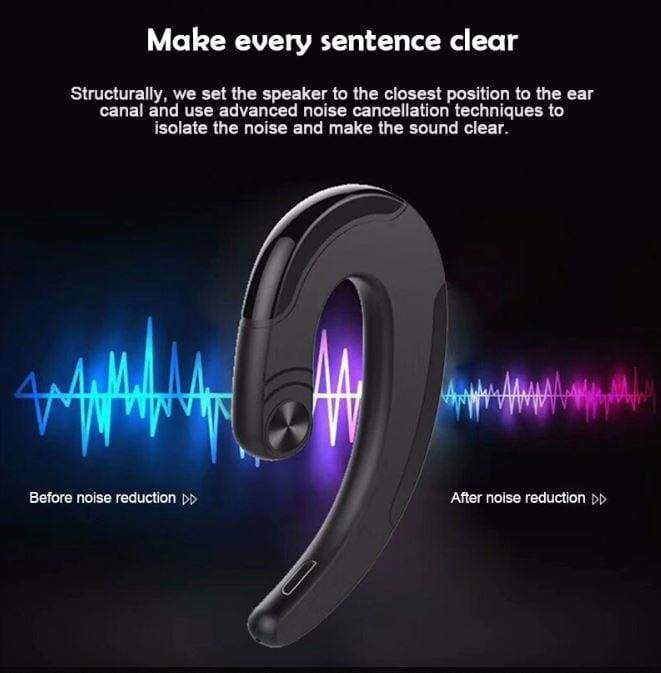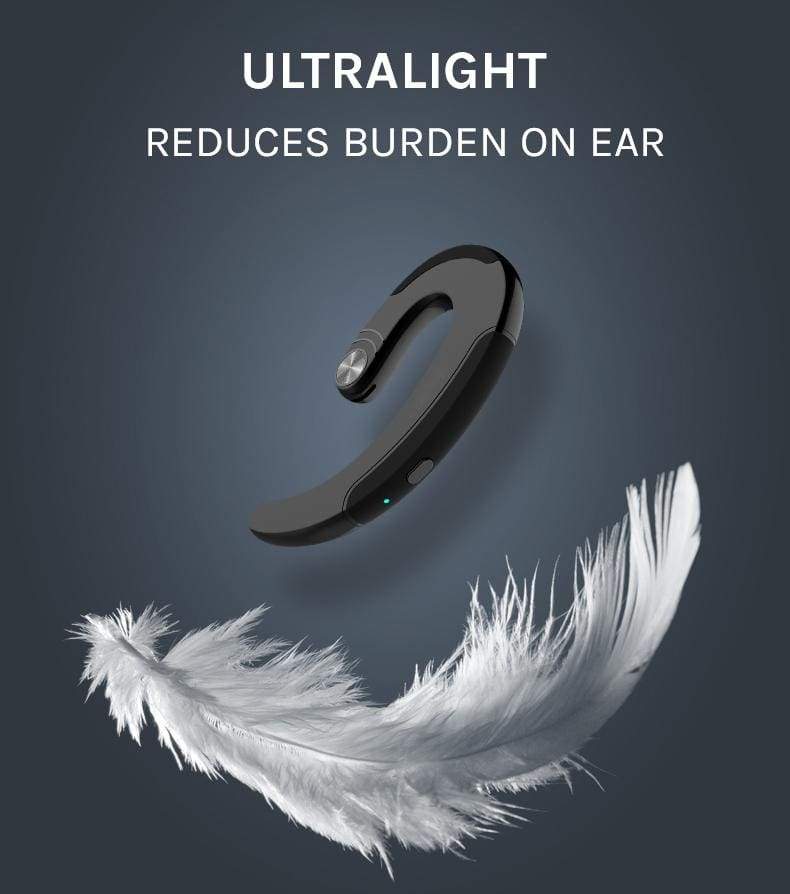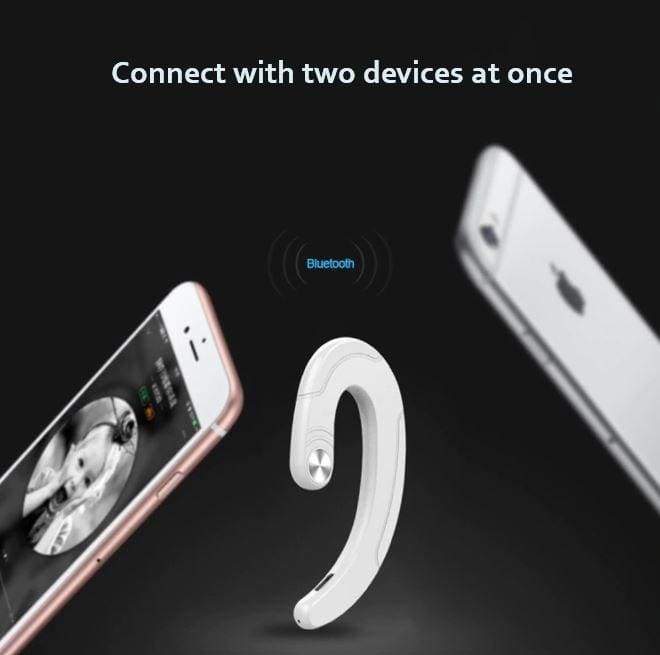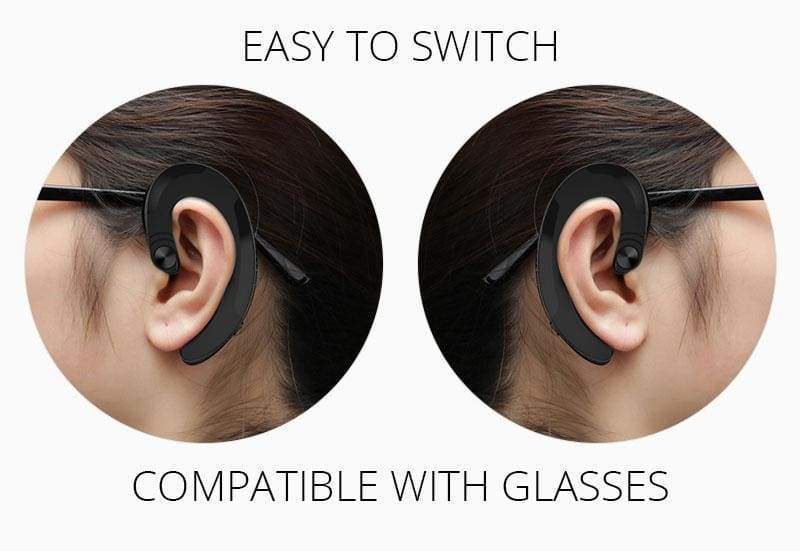 Available in 4 Different Colors
Wide Range of Applications
Benefits
Clearer sound without the annoying wires.
Safe sound listening.
Ergonomic and versatile – makes listening to music a lot easier!
SPECIFICATIONS:
Bluetooth version: V4.2 + EDR compatible with V4.0, V3.0, V2.1, V1.1
Talk time: 6-8 hours
Playback time: 4-6 hours
Standby time: 120 hours
PACKAGE INCLUDES:
2 x MaxSound Earphones ( One Pair)
2 x Charge cable
1 x User manual