These Headphones Will Change the Way You Workout – With Better Sound Delivery, Less Ear Damage, More Convenience, The LizzFX Will Make You Love Bone Conduction Headphones – You'll Never Go Back!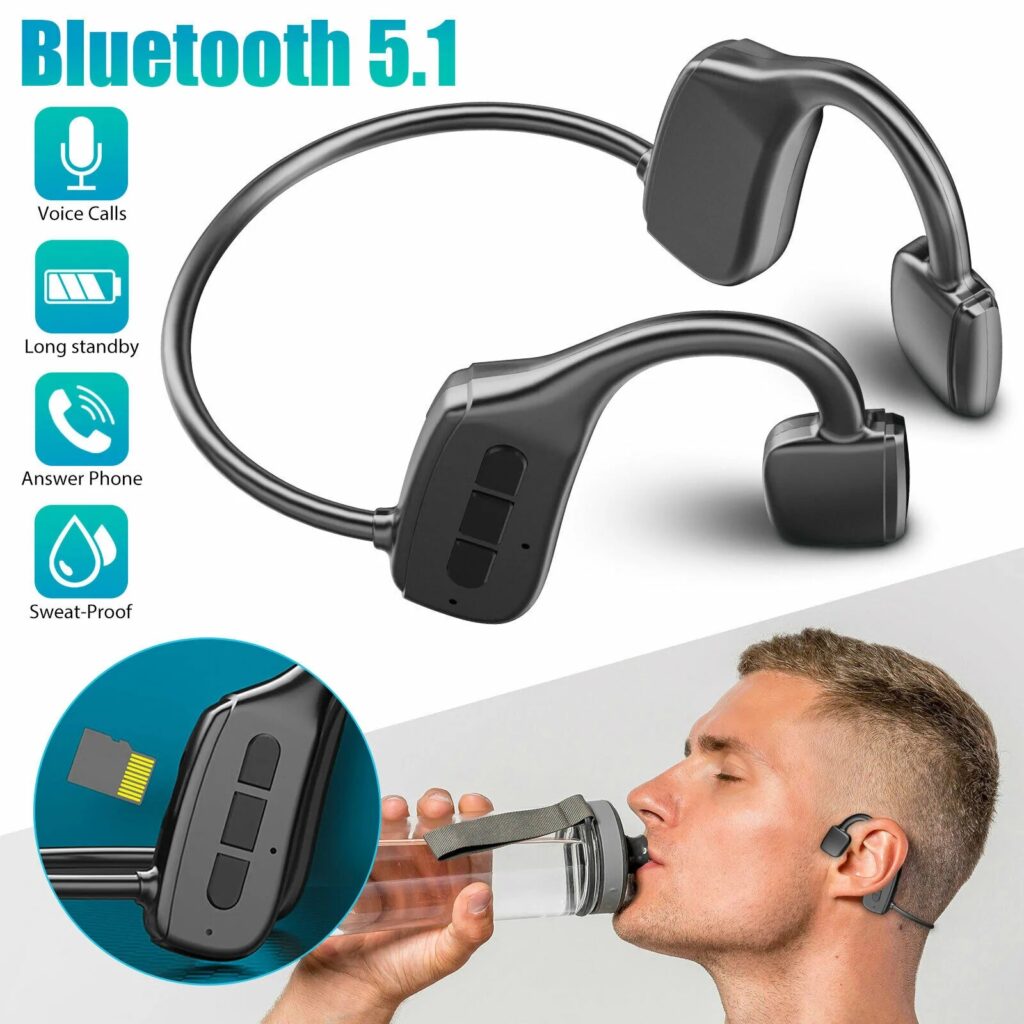 Get a Unique Sound Experience for Your Workouts and with the LizzFX Bone Conduction Headphones with the Latest in Bone Conduction Technology!
Love working out but hate the traditional headphones that don't seem to deliver the sounds to pump you up?
Introducing the LizzFX bone conduction headphones! A different take in the headphones industry, the LizzFX works to help you feel every bass, every treble, every beat from your favorite music without preventing you from hearing other sounds around you.
The bone conduction technology allows you to experience a whole new level of enjoying music. You can enjoy music fidelity without the sounds losing their quality.
The headphones have a grip like no other. You can enjoy the intensity of your workouts without having to worry about your headphones slipping off!
LizzFX Bone Conduction Headphones Features
🎧🔥Bone Conduction Technology: – Adopting the A

dvanced Bone Conduction Technology

that transmits sound waves through cheekbones to your inner ears directly instead of air, the Wireless Bone Conduction earphones could maintain the fidelity of the sound max and less loss during transmission
💯🔥

Keep Awareness of Surroundings:

Bone-conduction headphones & Open ear design makes you hear your surroundings while listening to music or audiobooks. Safer during running or cycling outdoor
💯🔥

Bluetooth Technology:

Bluetooth bone conduction headsets equipped with

Bluetooth 5.1

can quickly pair with most devices. The pairing is fast, and the connection is stable within 33 feet without lag or delay.
💯🔥

16GB Memory SD Card Expandable:

Support 16GB memory card

, which can be switched freely between

MP3 mode and Bluetooth mode,

allowing you to completely get rid of the shackles of mobile phones during exercise.
💯🔥

Sports Headphones with Sweat-Proof:

The life-waterproof rating makes this headset an ideal sports headset for workouts, fitness, and running
💯🔥

Quality Sound & Microphone:

Upgraded Bone Conduction Driver could deliver a premium audio experience with a wide dynamic range and richer bass.

Built-in Noise-canceling Microphone

for the hand-free call gives HD talks with others when doing exercise or driving
💯🔥

Six-Hour Battery Life:

A

120mAh Lithium Battery

is built into each side of the bone conduction headset.

Support more than 4 hours of continuous music

, audiobook, podcasts on a single charge.
💯🔥

Easy to Control:

equipped with Three multi-function buttons, easy to control. Adjust volume, play/pause music, answer/reject/hang up calls. Provide English manual for easy operation and troubleshooting.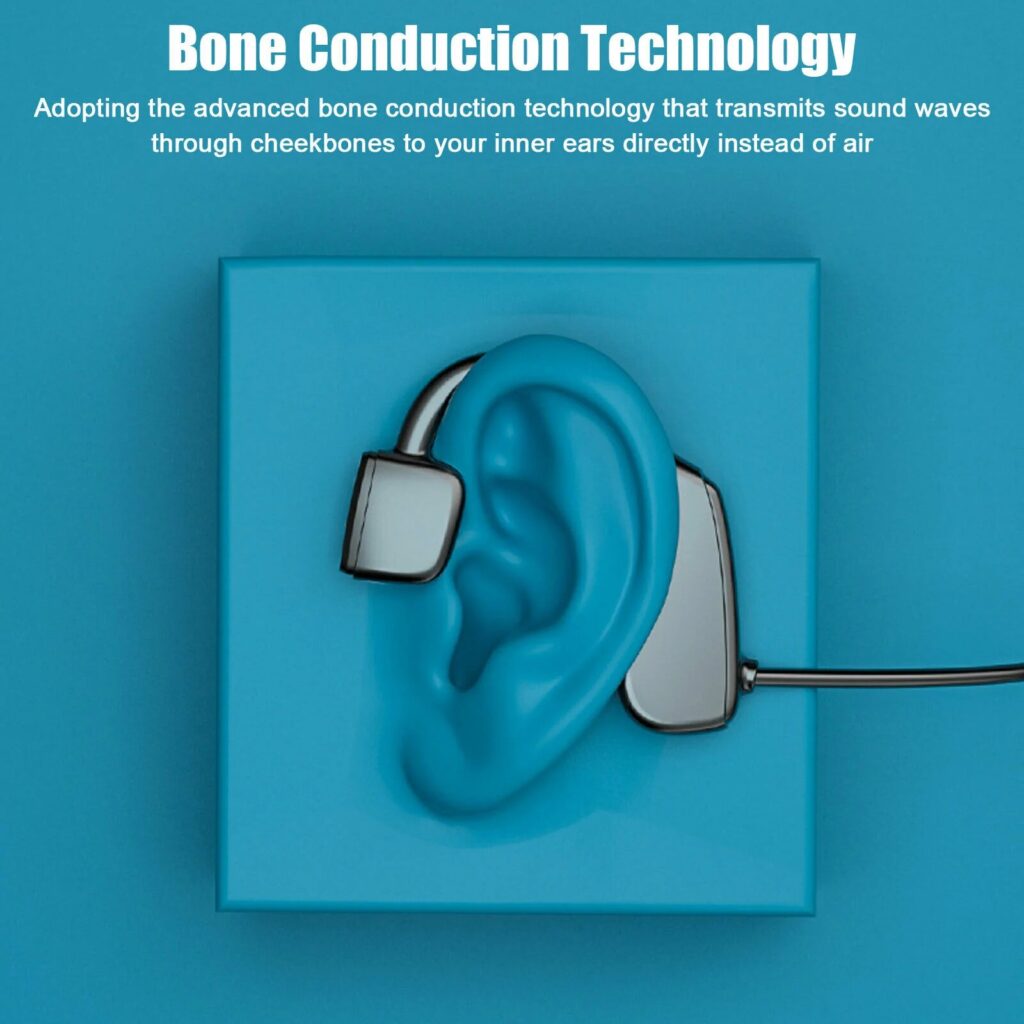 Specification
Type:Bone Conduction Headphones
Product Model:G2
Bluetooth Version:Bluetooth 5.1
Material:ABS
Battery Capacity:120mAh
Standby Time:120H
Use Time:6H
Charging Time:1.5H
Waterproof Level:IPX5
Maximum Storage Of Memory Card:16G (Not included)
Bluetooth Distance:10 Meters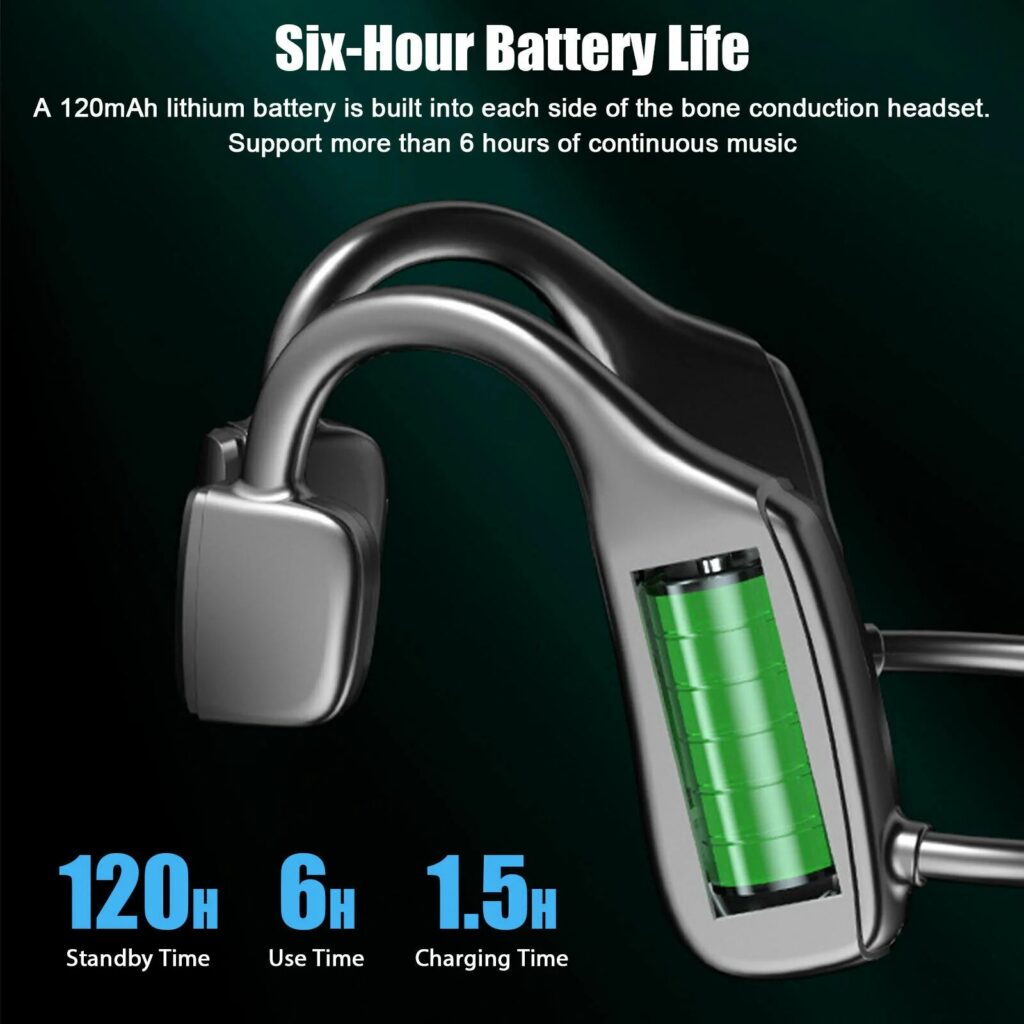 Package Included
🎁1 * Bone Conduction Bluetooth Headset
🎁1 * Charging Cable
🎁1 * Manual