Expert Picks: Top 4 Compression Socks for Maximum Support and Comfort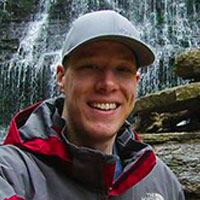 David Jones
Updated: Dec 8th, 2023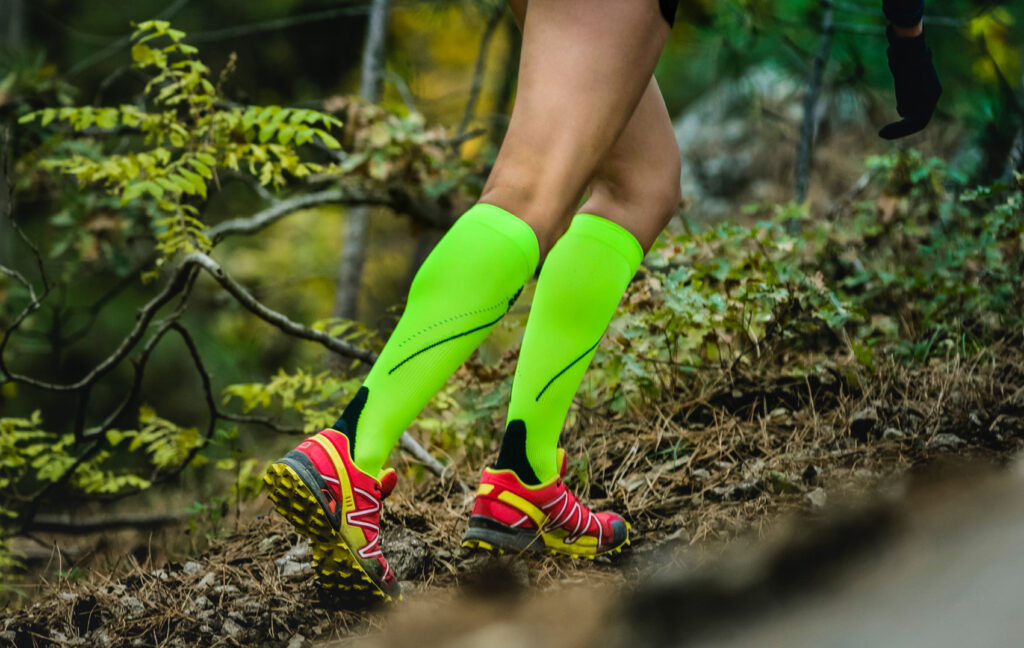 When your compression socks fail to deliver the relief that you want after just 5 wears, it's easy to ask this question – "Where in the world can I find compression socks that work?" Let's be honest – the online and real-world retail shops have a wide plethora of compression socks; and it's so confusing to find which one really delivers when it comes to support, giving the right pressure on the legs and feet, and versatility. 
If you are someone who badly needs compression socks that work for all your feet and leg problems, you've come to the right place. Our team coordinated with athletes, medical workers, and health experts to zero down on the best compression socks the market offers today. 
What to Look for in Compression Socks
When it comes to choosing compression socks, there's a rule of thumb: look beyond the design. We know how difficult it is to assess the quality of compression socks online, so we asked experts in the field of rating compression socks – pregnant women, health experts, health workers, athletes – for the top factors to consider when buying compression socks. 
Here are the top 5 factors that made it to the list. 
The Amount of Compression and The Size
Find a compression sock that offers the right amount of compression that you would need. Compression comes in mild, moderate, and firm, depending on the issue you feel in your feet and legs. 
The size of your socks will correspond to the compression you will be needing. 
If It Won't Get in the Way of an Existing Health Problem
Before purchasing compression socks, check if they won't affect your current foot and leg issues. 
The Material
The best compression socks provide two things: comfort and compression. Look for socks made with nylon and spandex. To kick discomfort out of the way, it's also helpful to choose moisture-wicking materials to keep your foot fresh despite the compression. 
The Durability
Look for socks made with improved patterns that guarantee socks will continue to provide much needed compression without fail for a long time. 
The Socks' Versatility
Get the bang for your buck by choosing socks that are versatile enough for multiple purposes; socks that can be used at work, at the gym, and even while you're resting. 
Out of all the socks we reviewed together with those who are expert in assessing compression socks, these are the top picks that stood out.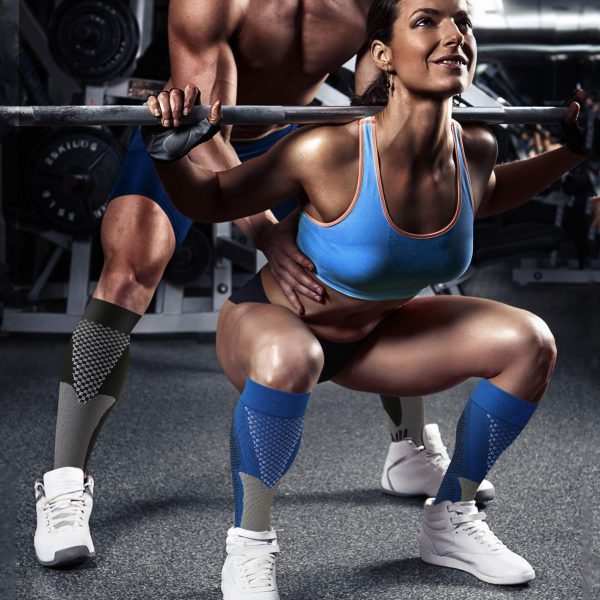 "The socks that definitely feel like a hug!" – Brandon, avid hiker
Snug and comfy, the SqueGear are compression socks that work for both men and women. We like the SqueGear graduated compression feature that provides 20 to 30 mm HG quality compression. 
Overall, the SqueGear is a lightweight, durable sock. Featuring rayon materials of rayon and the luxurious merino material, the socks are snug but not uncomfortable. 
Despite its premium materials, SqueGear is affordable, and reasonable in its price tag. The base of the socks are also upgraded with thicker, more durable material. 
We are also impressed at how SqueGear doesn't crumple around the knee and the fabric around the toes isn't excessive; it already causes major discomfort. 
The sizing of the SqueGear is universal – both men and women can easily find the size that works for them.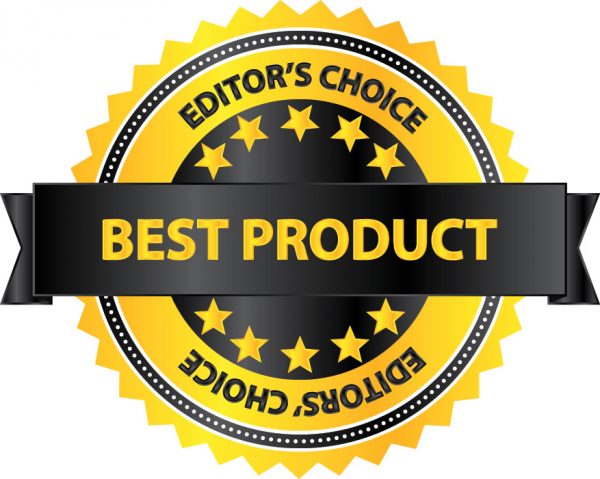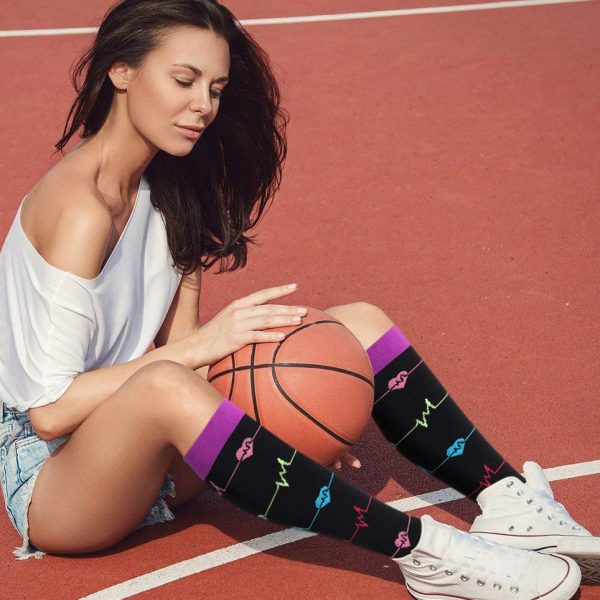 "One of the best things about the SwiftTuff+ is that it doesn't compromise style! I still get the support that I want and the cute designs I'm looking for." – Emma, expectant mom. 
Talk about designs! Ahh! SwiftTuff+ is one of those socks that you just want to add to your ensemble because they just add personality to your overall looks. Whether you want to feel cute while lounging at home, or if you want to add a pop of detail to your gym and scrubs, the SwiftTuff+ is one of the best choices. 
The SwiftTuff comes with light to moderate compression. It's great for daily use, low-maintenance, and 100% versatile. The material of the socks offers improved flexibility and durability – the socks can take the pressure and impact of running, hiking, and walking non-stop without rolling down your ankles. 
The socks also use static copper wire to promote better circulation, give warmth to the feet, provide better flexibility to your movement, and great feet and leg support without making you feel uncomfortable or too stiff. 
A great present for runners, athletes, workout addicts, office workers … basically anyone who uses their feet for an extended period of time!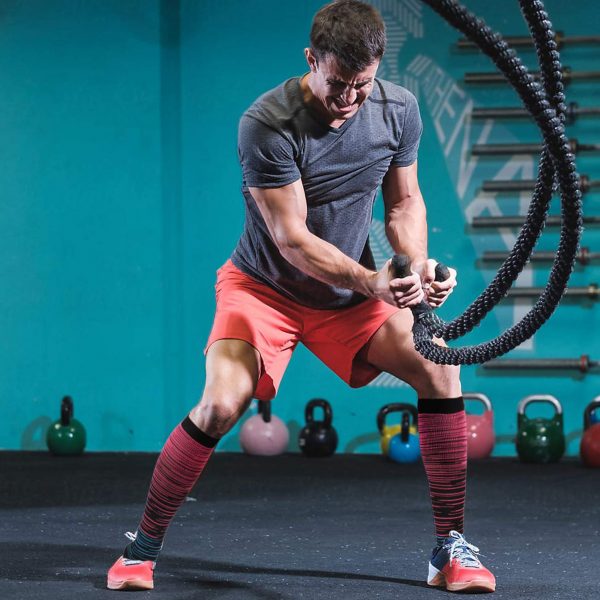 "I reach out for the OrdaRp whenever I need pressure relief when my feet and legs take a beating from a day's work, or from a gym session!" June, healthcare provider
Have you heard of the benefits of copper ions for the legs and feet? That's what blew us away with the OrdaRp. The OrdaRp compression socks feature the health benefits of copper ions on their socks. Copper ions are known to expedite relief through promoting better blood circulation, minimize soreness after muscle overuse, and prevent feet numbing. 
The edgy design of the OrdaRp is ideal for multiple people. The socks are great for athletes, helpful for workers on the go, a relief-provider for pregnant women, and a great support for gym buffs, cyclists, bodybuilders, and hikers. 
The smart design of the OrdaRp is for anyone looking for compression socks that can add ankle support, better heel arch support, relief of pain due to plantar fasciitis and foot injuries, and to help feet recover fast after every exercise. 
We love how OrdaRp features a moisture-wicking, solid, and durable material that delivers full feet support without compromising comfort, and causing foot odor. 
A great gift for people who are all about finding foot relief!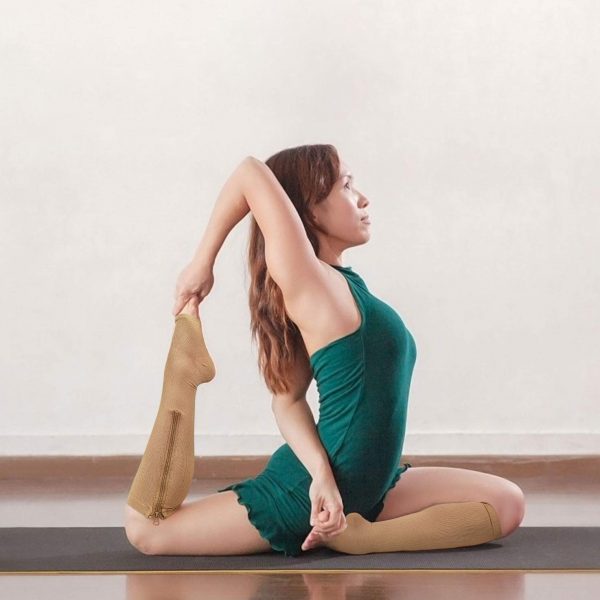 "I never expected compression and comfort to be found in a single pair of socks. I use LudoWrap for every activity!" – Alia, gym instructor
For a long time, we thought we needed to buy multiple compression socks for different activities. One for the home, one for the office, one for working out. We're so glad we were able to review the LudoWrap! The set of LudoWrap socks combines style, comfort, and durability in one. 
If your issue with compression socks involves them rolling all the way down your heels, the LudoWrap has an answer. Its zipper design makes the socks stay in place. You can do your business without worrying about your socks at all. 
The LudoWrap provides moderate to firm compression – it can deliver 15-20mmHG pressure on the feet for all-day foot relief. The LudoWrap is 100% medical grade. 
The socks are made from 75% nylon, and 25% spandex – they're both durable and flexible. 
The material used for the LudoWrap is also moisture-wicking, meaning you can use the socks all day without worrying about any discomfort. 
The LudoWrap is for multiple needs – for running, walking, standing the whole day, or if you just need your rest for better blood circulation. 
Great for both men and women! 
The feet can take a beating from our daily activities – it's just right to treat it to some compression care with the help of these highly-rated compression socks. Reliable, durable, flexible, and versatile for everyone who needs extra support for the feet, compression socks can bring instant relief to the feet whenever, wherever. 
We feature only the best picks recommended by experts to ensure that you get the prime products.