The Complete Support You Need for Your Legs and Feet!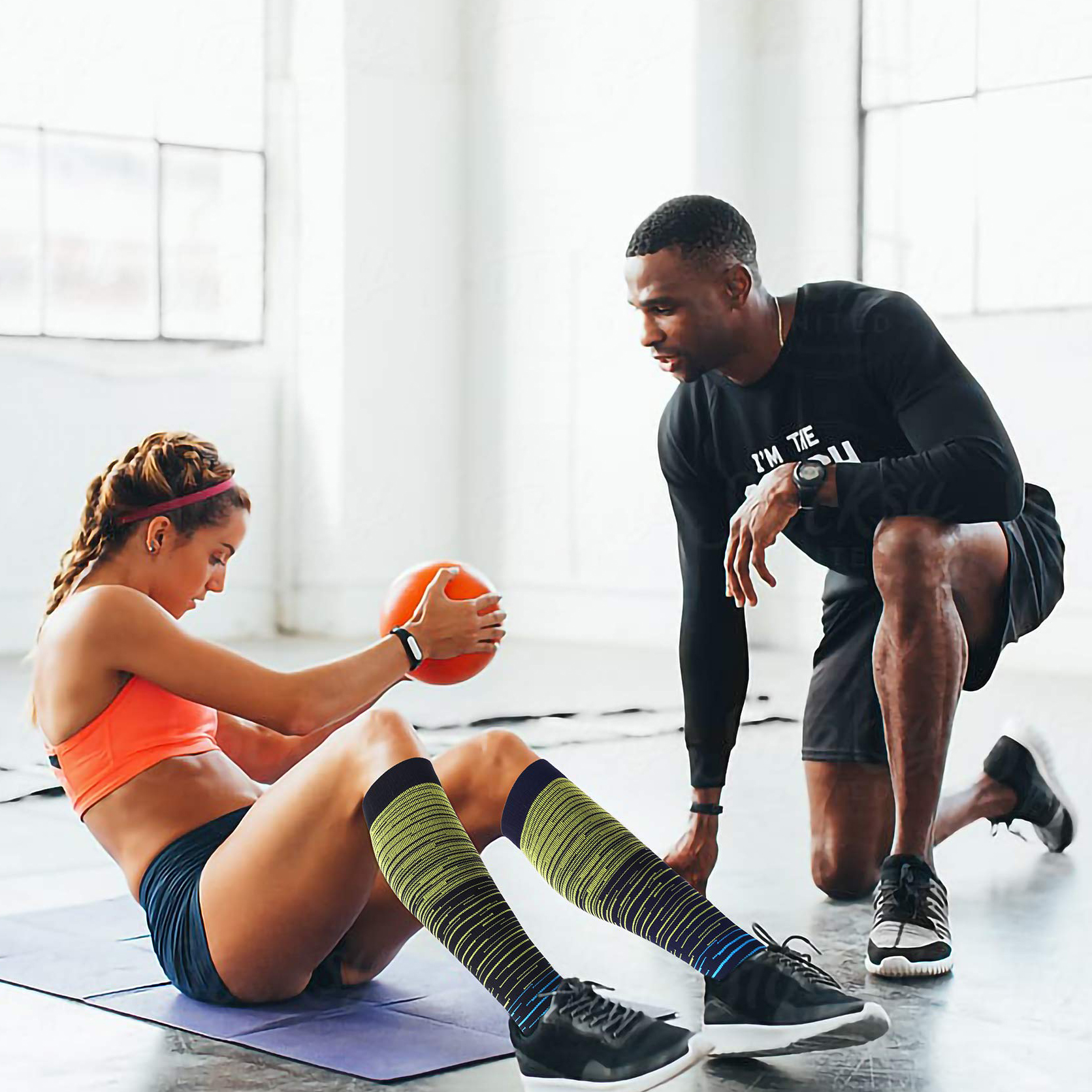 The pain of having sore legs and foot from poor blood circulation affects a wide range of people – expectant mothers, athletes, people with jobs that will require them to stand all day (or sit all day). If you belong to one of these groups, you might have already considered getting a compression socks. If you're looking for a compression sock that goes beyond giving your feet the right pressure for relief, you need to check the OrdoRP!
The OrdoRP Difference
Unlike other compression socks, the OrdoRP prides its socks for their copper ion feature known to minimize cold feet, numbness, and the needle-like pain that comes when we have not moved our feet as much.
OrdoRP Features
✅ Includes Copper Ion Features for Better Feet Relief. Copper is a great conductor of electricity, we extended its natural property to rejuvenate blood circulation in the legs through copper fibers able to reactivate blood circulation and provide 20A compression 30 mmHg. Our products stimulate the supply of oxygen to the muscles and increase airflow. This helps with joint and muscle recovery and promotes rejuvenating relief from pain and discomfort.
✅ Made With the Most Comfortable Fabric So Your Comfort Won't Be Compromised. The high-performance breathable fabric maintains an optimal temperature. The breathable fabric also wicks moisture away from your skin to ensure you feel cool and comfortable. These compression socks can prevent cramps, fatigue, swelling and aid in muscle recovery, varicose veins, and for diabetics. It also helps prevent blood clots after surgery.
✅Sturdy Fabric Keeps You Dry and Odor-free. Our products feature a unique, breathable copper fabric that wicks moisture and stays warm in cold temperatures, and cool when the temperature rises. The unique properties of copper help eliminate odor, allowing you to wear your socks for longer without worrying about disturbing those around you at the gym or at work. The extraordinary fabric helps keep your skin dry and comfortable even in extremely high temperatures.
✅ Can Be Used for Multiple Purposes. Our compression socks are designed to enhance performance, aid speed recovery, and provide relief from injury and inflammation. Provides optimal articulation and muscle support to keep you feeling great. A must-have for anyone who works long hours on their feet or who invests heavily in a sports and fitness lifestyle. Makes a great gift for runners, athletes, workout fanatics, office workers, parents or grandparents, runners, nurses, and doctors.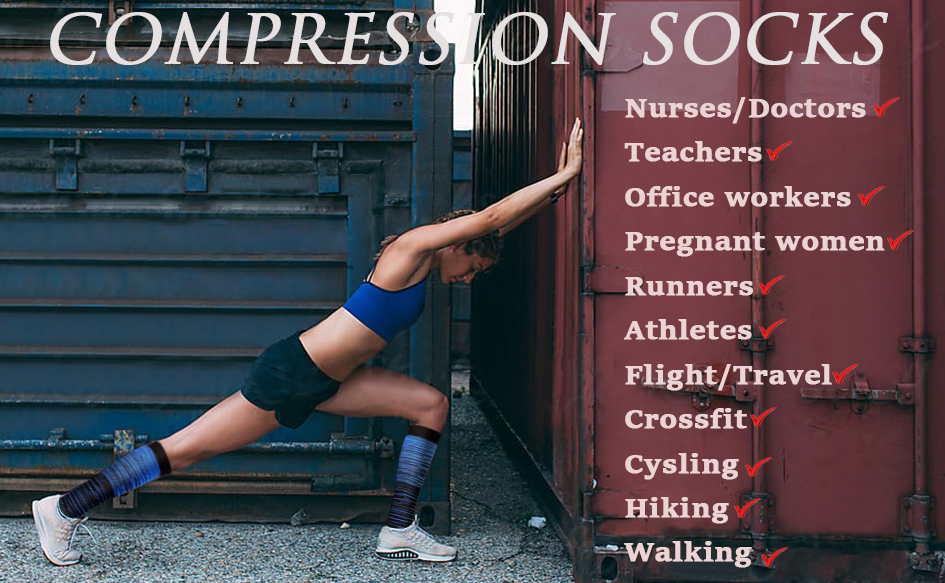 Compression socks benefits and features:
– Additional ankle support
– Heel arch support for the rest of the foot
– Circulation support to combat fatigue
– Relief of pain due to plantar fasciitis and foot injuries.
– Assistance with recovery after exercise
– Reduction of the risk of injury to the feet due to the heating effect of the socks.
– Moisture-wicking design to keep feet dry.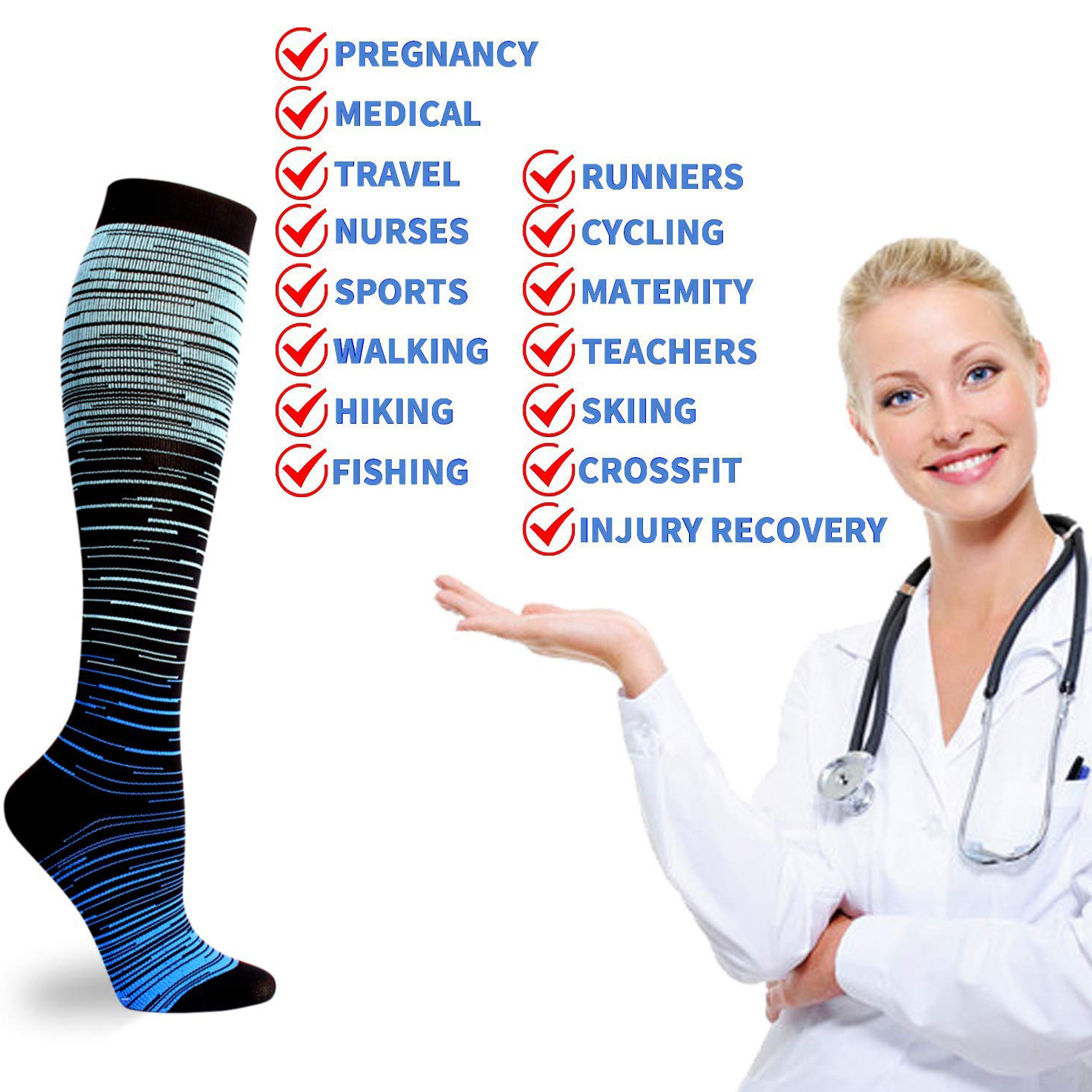 Who can benefit from compression socks:
– Pregnant women, nurses, and doctors
– Masseurs, cosmetologists, and stylists
– Frequent travelers or anyone taking a long plane flight
– Teachers, warehouse, packing, or delivery occupations
– Business people with desk positions that require prolonged sitting
– Construction workers, chefs, line workers, and restaurant staff
– Jobs that require you to be on your feet a lot and MORE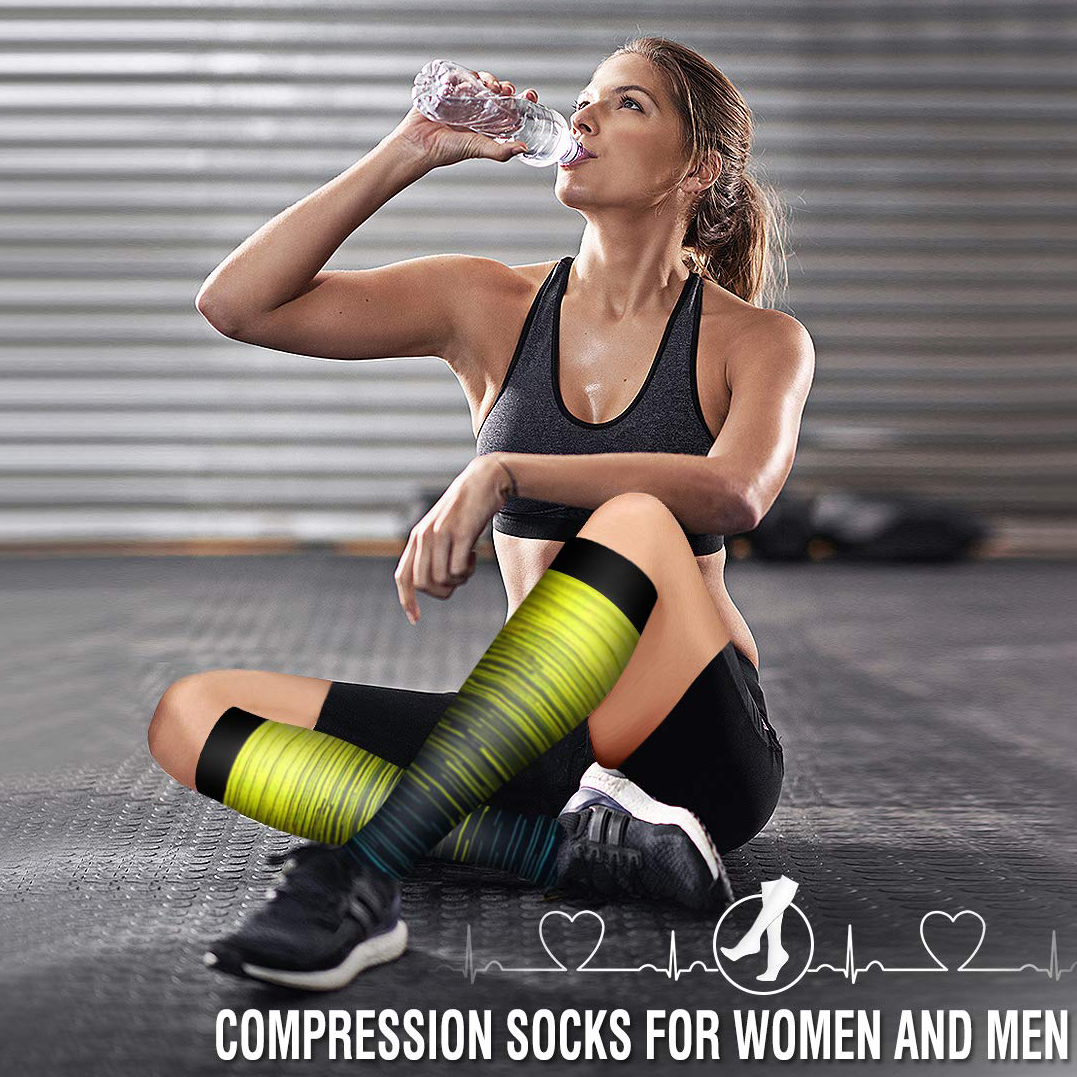 High-quality material.
With light and breathable fabric that makes you comfortable regardless of activities. Perfect for a variety of outdoor activities, such as marathon, running, hiking, gym training, basketball, cycling, weight lifting, and much more.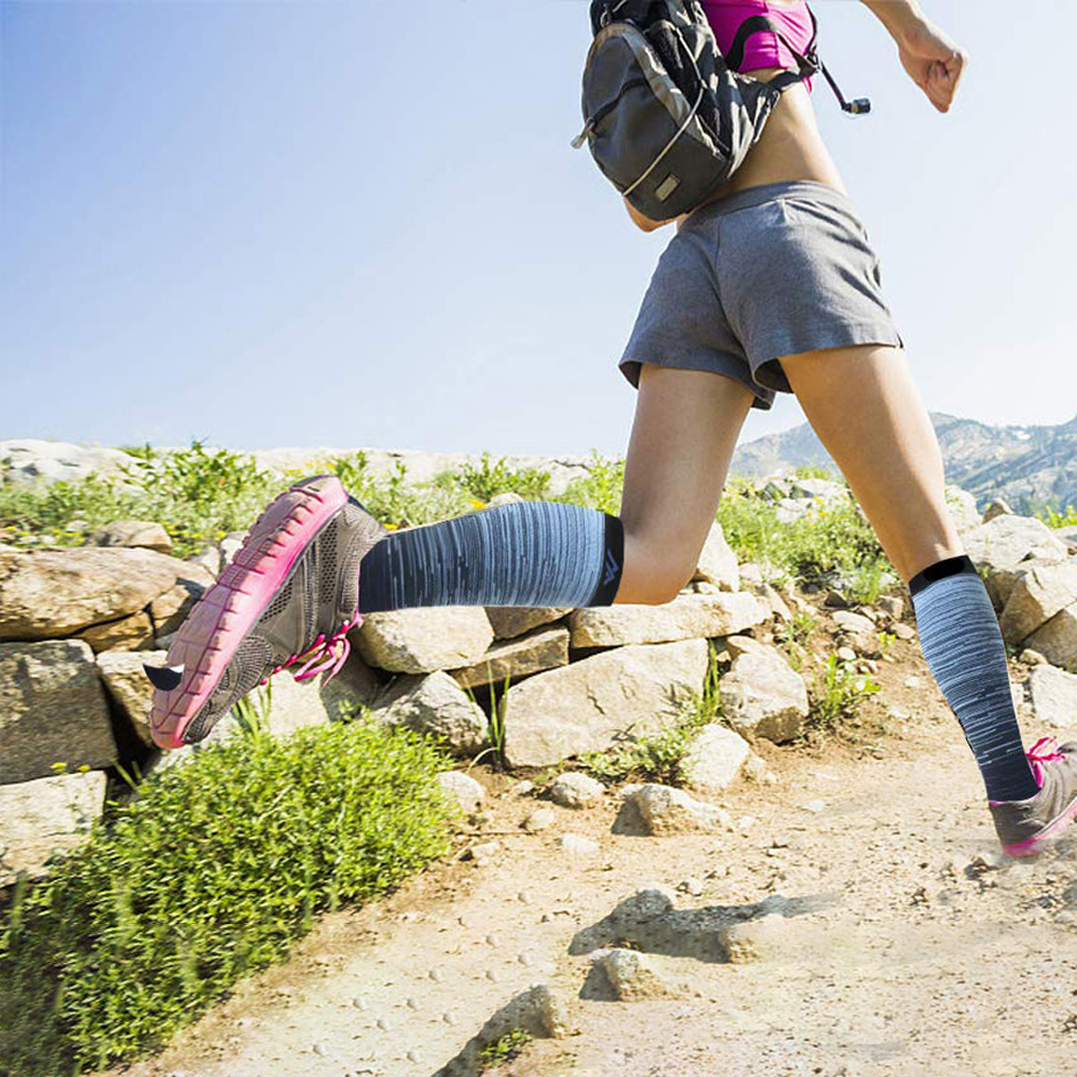 Reduce your risk of injury.
Stimulates blood flow. Improve oxygen delivery to your muscles. Minimizes muscle oscillation and micro-tear. Accelerates the elimination of cellular debris. Protect your legs from small scratches, abrasions. It reduces the ability of the superficial veins in the leg to expand and overfill with blood.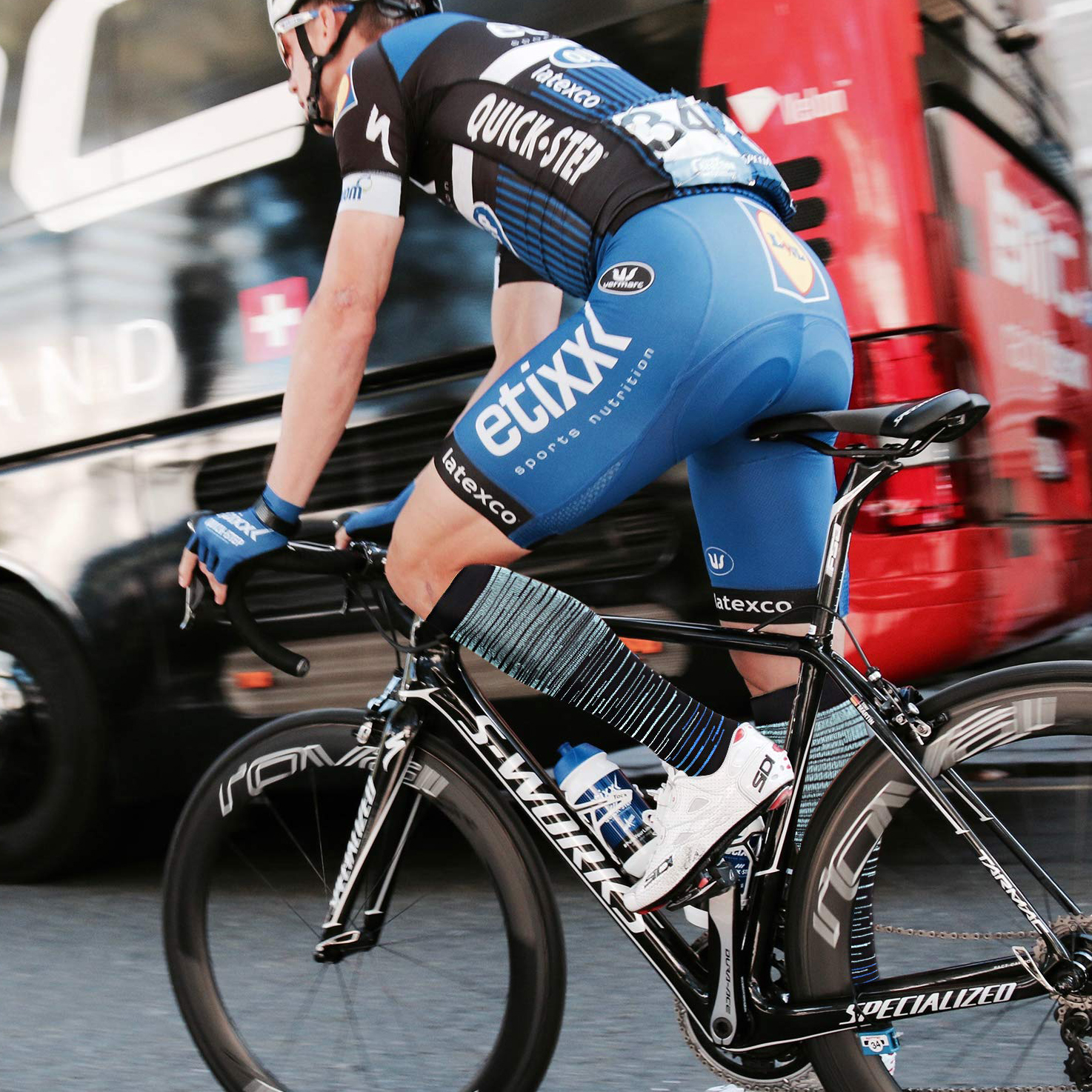 High Performace
These leg socks feature a compression design that improves and stimulates circulation in the lower leg, thereby increasing oxygen to the blood. Increased oxygen means better performance and faster recovery. Improved athletic performance Faster recovery Reduced risk of injury Improved blood circulation and oxygen delivery to cells Increased energy, endurance, and performance.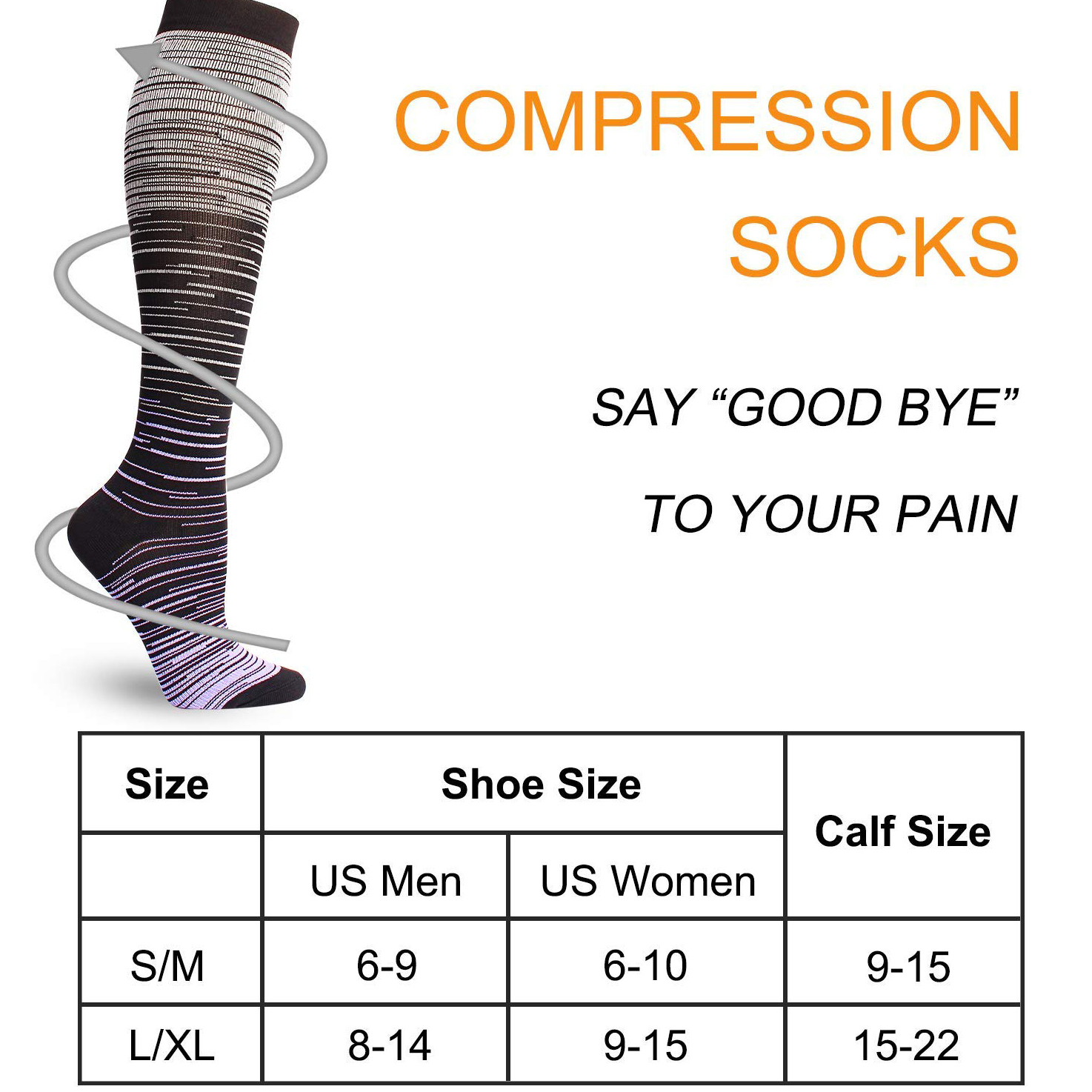 Package Includes:
1 pair of compression socks.