Premium Comfort, Support, and Relief for You
Working all day can take a serious toll on your feet and legs. Cramps, aching, and numbing are some of the aftereffects of long walks and standing. Just thinking about doing it the next day, next week, and so on is physically agonizing. So how can we avoid this and properly support our legs to keep them healthy and pain-free? SqueGear is the answer- a specially designed compression sock made just for you.
Designed to hug the entire foot and leg, SqueGear greatly supports maintaining blood flow and reducing discomfort and swelling. It also reduces blood pooling and improves the natural flow of blood to the heart. A great comfort after a long day of work, making your feet and legs feel energized and ready to go again!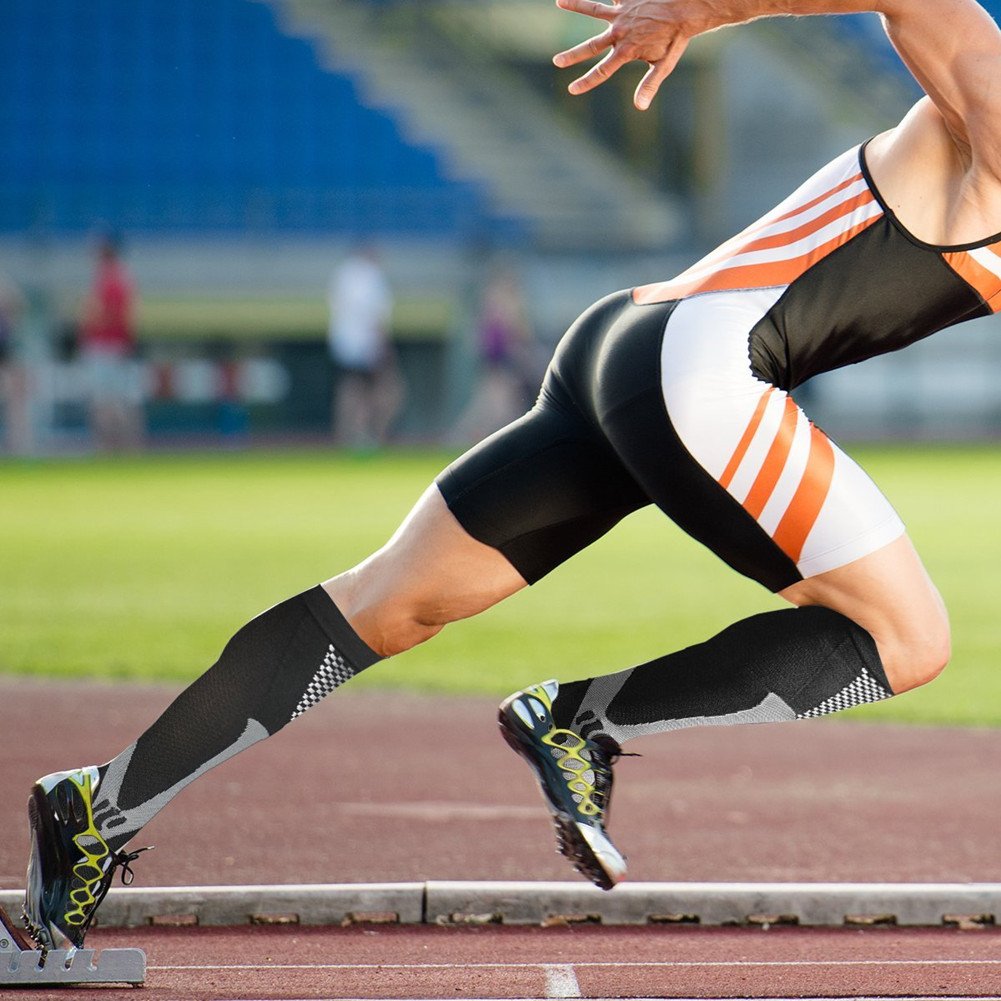 Features
Enhance Blood Circulation With Graduated Compression: Our Graduated Compression Technology (20-30mmHg) provides the ideal compression to provide the maximum boost to your blood circulation. Better oxygen circulation provided by SqueGear helps reduce lactic acid build-up and aids muscle recovery in the calf, ankle, feet, and legs. Why suffer longer? Let our compression socks help you promote recovery, reduce injury, and feel good again.
Better Fit: Updated with nylon percentage from 40% to 85% that offers 360-degree stretch for flexibility and durability. We have carefully designed and manufactured this to provide premium support, comfort, and relief without compromising your mobility. The form-fitting, lightweight, and breathable characteristics of the fabric maintain joint stability regardless of activity.
High-quality Compression Socks Designed by Doctors and Preferred by Trainers:The padded toe and heel tab provide unmatched comfort, developed by doctors to achieve maximum comfort for athletes, sports enthusiasts, workers, and even pregnant women.
Pushes Extra Miles: Incredible comfort level and breathable fabric to help regulate temperature; perfect for any season, be it summer or winter. Ideal for running, marathons, cycling, fitness workouts, and anyone who wants to improve their performance; no doubt the swelling goes away and says goodbye to leg cramps; your feet and legs will thank you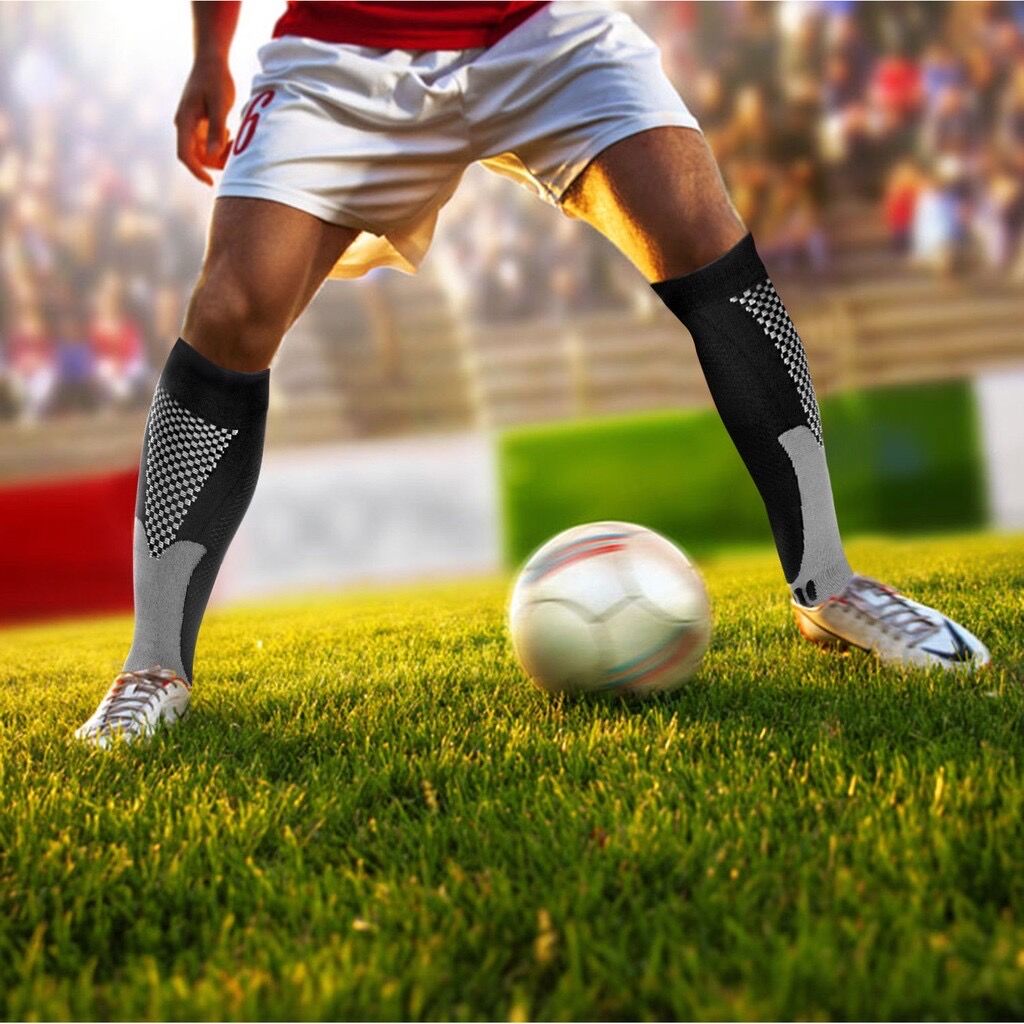 When you feel tired after long-distance travel, daily sports activities, or suffer from edema, diabetics, varicose veins, shin guards, you will need a pair of SqueGear compression socks. And then, surprisingly, you will find the difference between using it or not.
High Performance 
Support socks with fibers to wick away moisture! By adding the graduated compression technology, this sports sock gives you the added benefit of improved circulation while performing any sport or leisure activity.
DVT Protection
Graduated Compression (20 – 30 mmHg). A must-have for men, women, and elders at any age. The superior grade circular knit structure delivers 360-degree stretch for greater flexibility and durability. Stay put Cuffs Soothing feeling at the bottom and sides of the foot, with no pinching.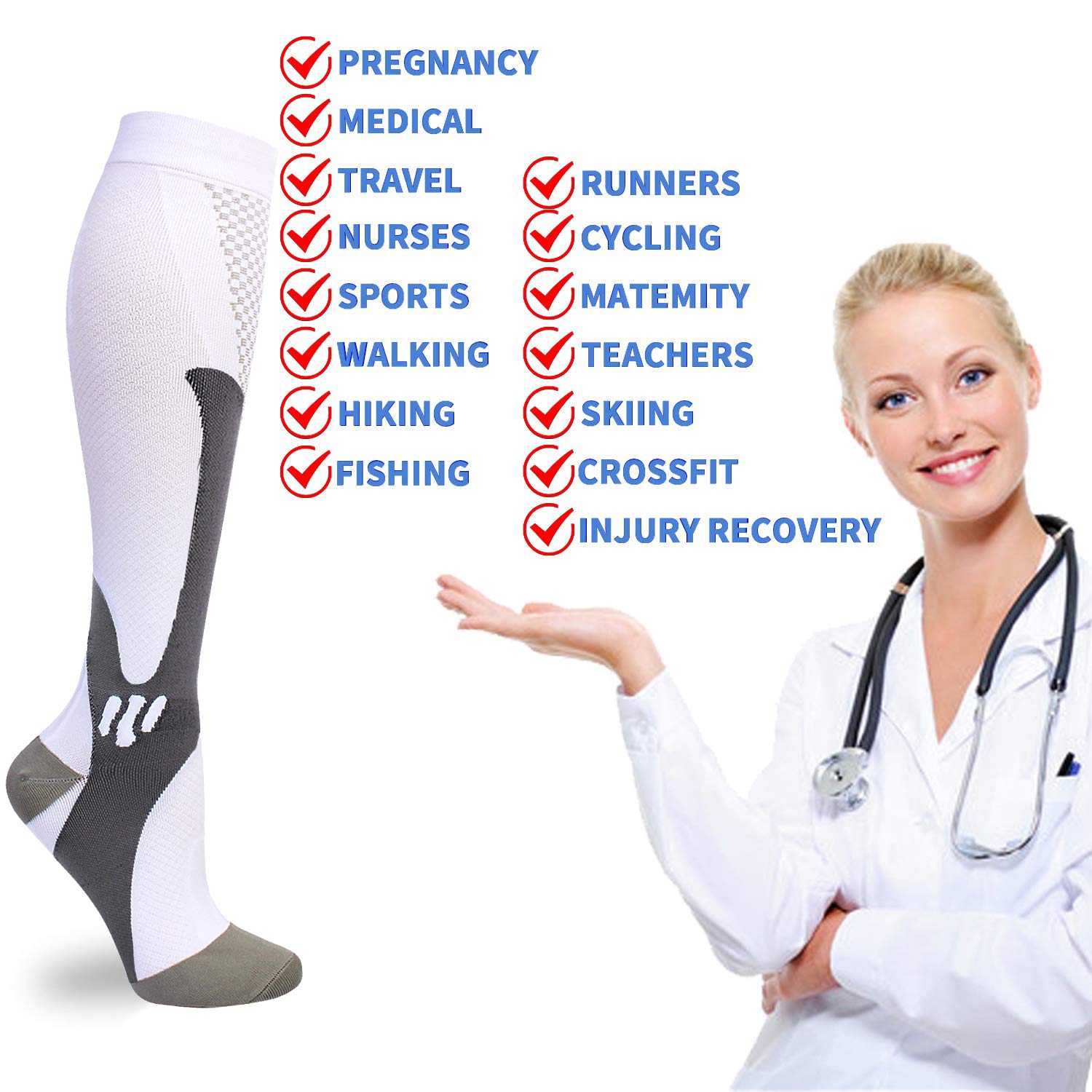 "Over the past eight years, I've had edema in my right leg. It was swollen all over the limit my Dr was comfortable with. With the socks you sent me this past eight days, my leg swelling has gone down to near normal. So for the 1st time in 8 years, my leg was near normal."
Thomas H. (Ellijay, Georgia – USA)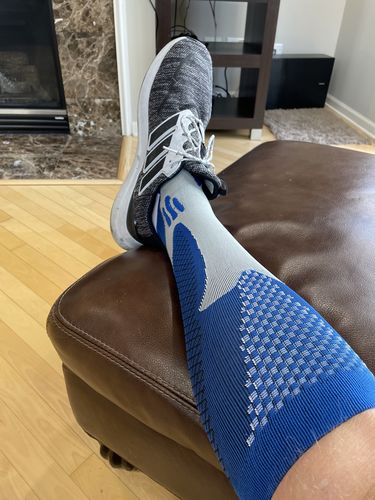 How to Put My Socks on?
Place arm in sock palm to heel and grab heel with thumb like a puppet
Pull the top of the sock down and inside-out
Place foot in a sock and pull over heel up to the knee
How to Wash?
Dry cleaning is not recommended. The compression and elasticity of the socks will be affected.
Do not bleach, do not iron.
The water temperature is below 104.0 ° F. Wash in cold water is better.
Lastly, you could hang it to dry.
How Do I Know What Size to Get?
The different sizes, small, medium large, extra-large, correspond to different shoe sizes. The dimensions are meant to be equal to your shoe size.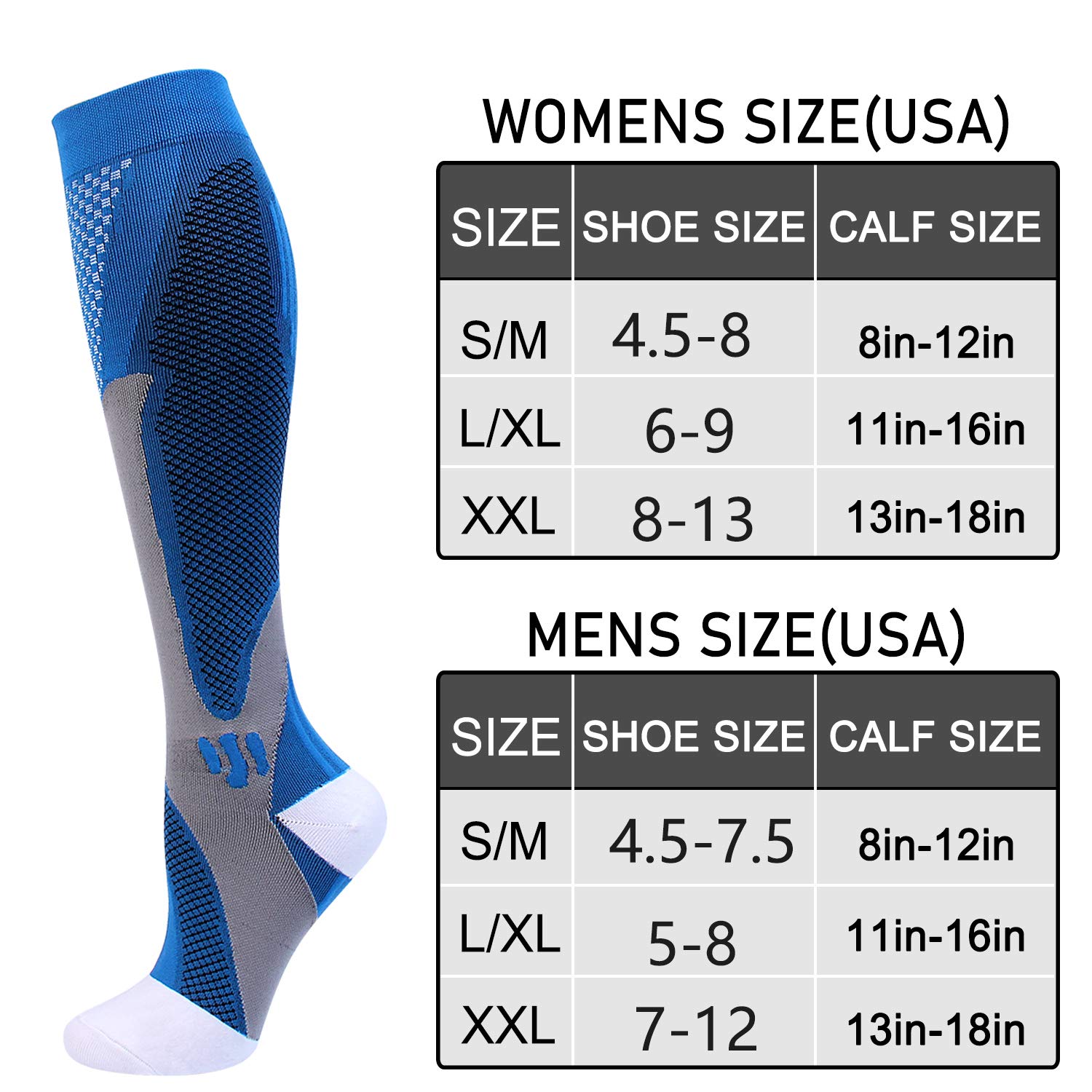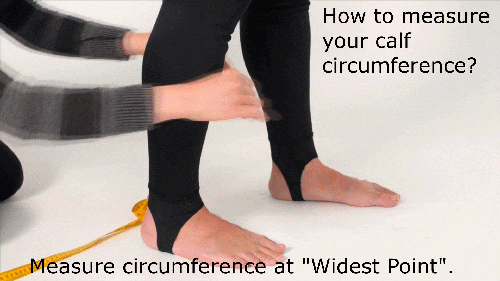 Package Includes:
1 Pair of Compression Socks