Many of us have experienced the frustration of leg and foot pain that keeps us behind the activities we love. Pain can prevent you from exercising, focusing on work, and spending time with friends and family. But there are areas of your health where you are in complete control, our compression socks can help you get back on track, feel healthier, and enjoy the freedom.
We are here to support you eagerly – to help active people and think ahead to find a way, get rid of your leg pain. Our copper compression socks will fly you into your pain and future without stress.
A perfect add-on to your active lifestyle to help reduce swelling in legs and improve circulation of blood and fluid. These sports compression socks help improve recovery time and have outstanding arch support. Best For Medical, Running, Nursing, Hiking, Recovery & Flight Socks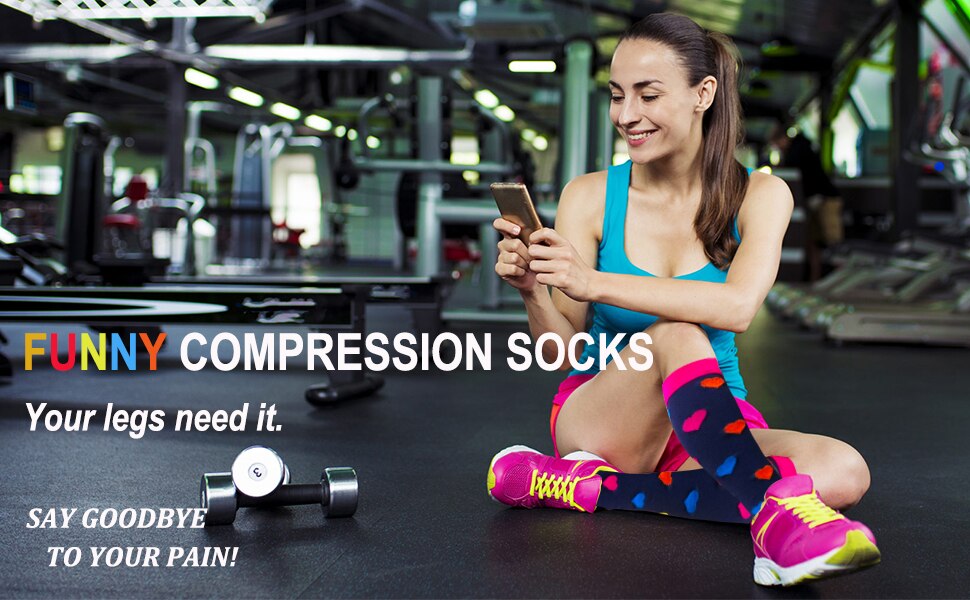 Features
Multi-color combination: You can choose a color combination. Perfect for a whole week without having to wash every day. High-quality construction and easy to put on, even if they are compression socks.
Compression has been shown to allow you to move faster, react faster, and use less energy. Specific compression zones offer different levels of support, from moderate to extra firm. Fashion color design, add a touch of color to your daily life.
Comfortable Material and Careful Construction: The knee-high compression sock material is enhanced with 40% to 85% nylon percentage, offering 360 degree stretch for flexibility and strength. High-performance breathable fabric that maintains an optimal temperature. We are sure you will choose them.
Great Gift Idea: If you have no idea what to get to a loved one or a friend, this will reduce your anxiety without even having to put them on. Great gift option for runners, athletes, workout addicts, office workers, okay … we can say that for those who use their legs for a long time.
A must-have for anyone who works long hours on their feet or who invests heavily in a sports and fitness lifestyle. Feel safe adding this item to your cart. Feel free to enjoy your fascinating life with him.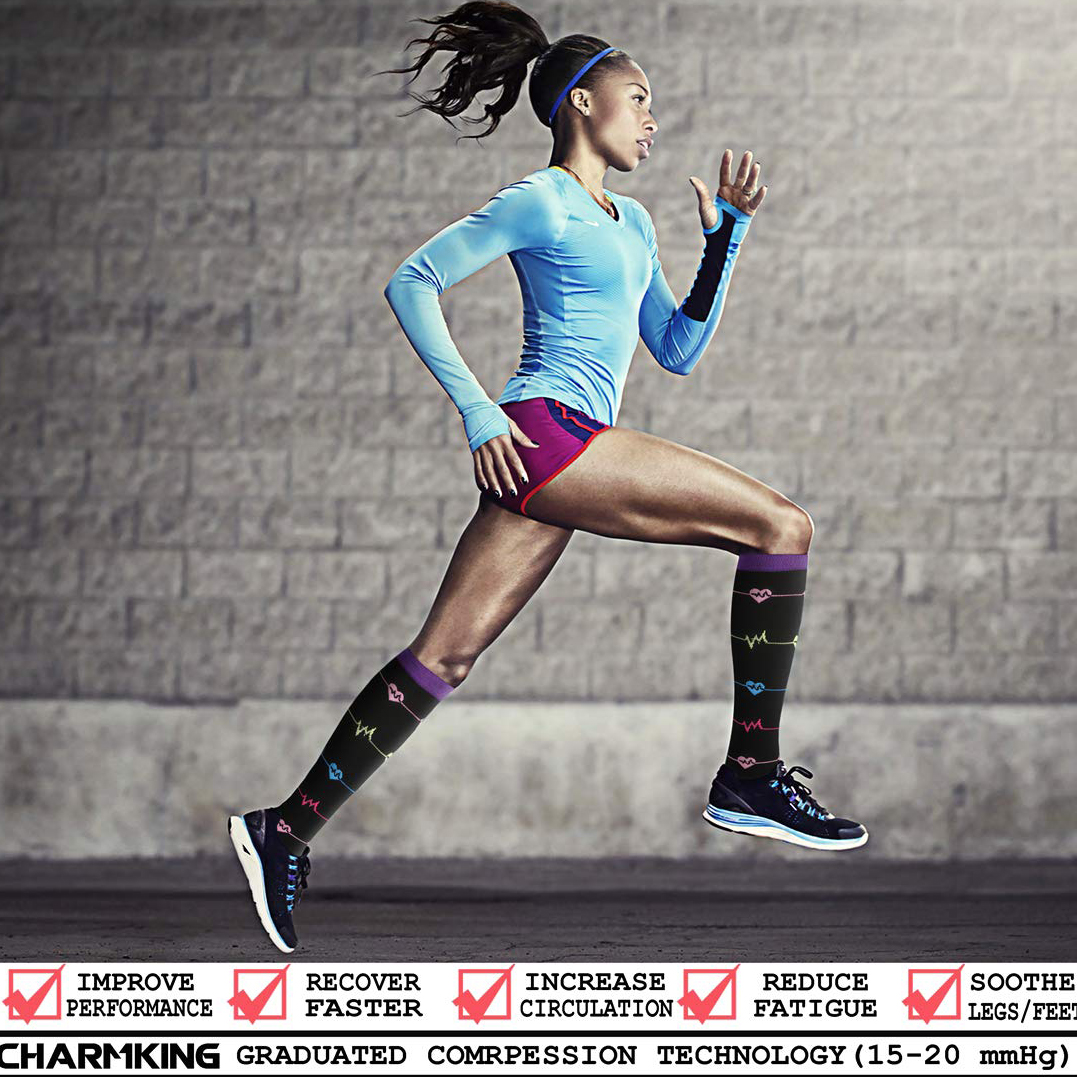 Revive and energize tired and aching feet. Make every step count, say goodbye to sore legs.
Benefits of Bluemaple Compression Socks:
– Used static copper wire, can help your recovery
– Breathable and comfortable as we use lightweight breathable material
– fabric, keeps your feet and legs warm, and offers great heel/arch support
– Graduated compression promotes better blood circulation
– Stays in place and won't slide down
– Maintains shape even after multiple washes
– Allows greater flexibility and movement without chafing or skin irritation
– Moisture-wicking properties, dries quickly in the air in a few hours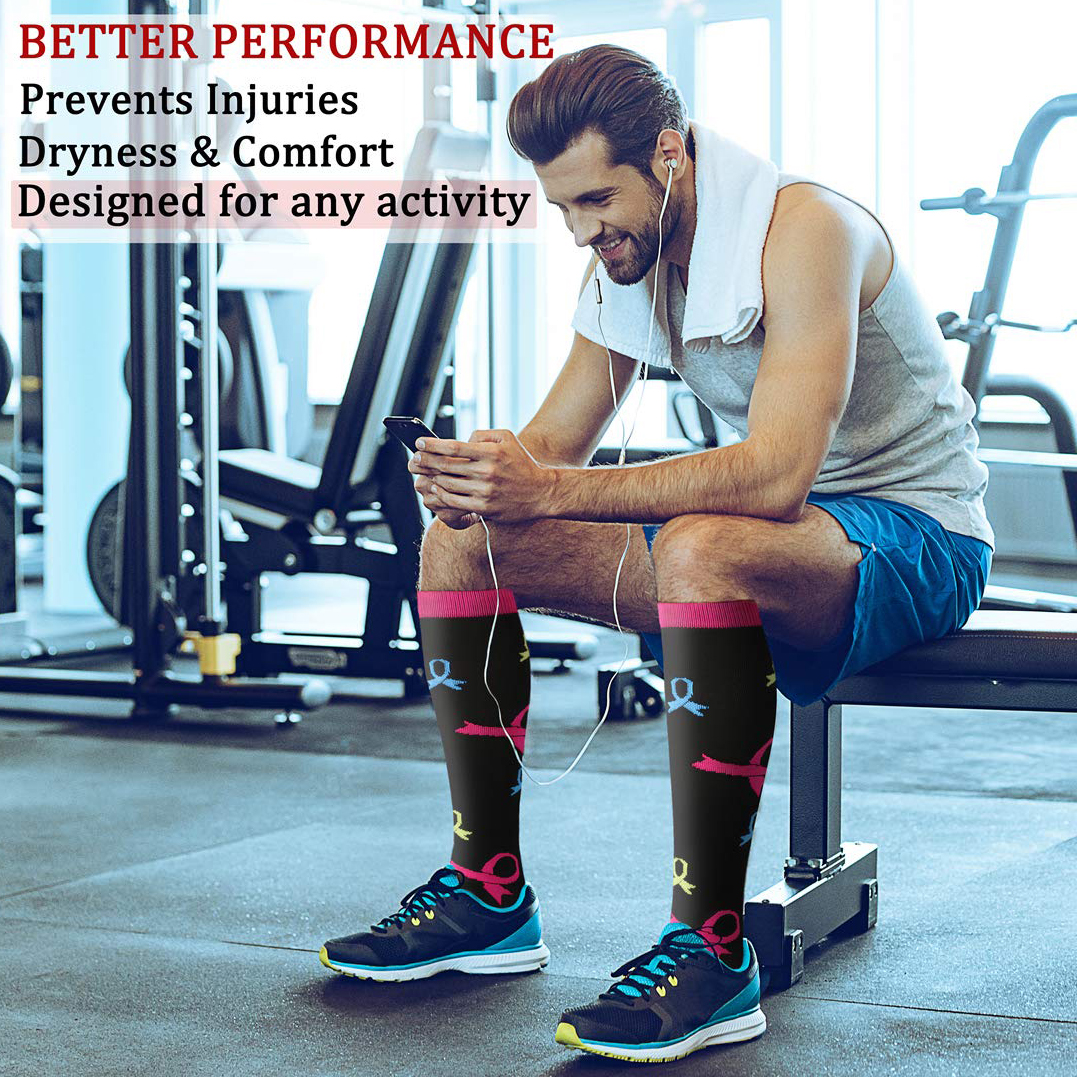 Common Occupations That Can Benefit From Bluemaple Compression Socks:
– Sports, running, hiking, cycling.
– Pregnant women, nurses, and doctors
– Frequent travelers or anyone taking a long plane flight
– Masseurs, cosmetologists, and stylists
– Teachers, warehouses, packing or delivery occupations
– Entrepreneurs with desk positions that require a long session
– Construction workers, chefs, line workers, and restaurant service personnel
– Jobs that require you to be on your feet a lot and a lot more!
– Gift idea, if you are struggling with a gift idea to a loved one or a casual friend, this reduces your anxiety.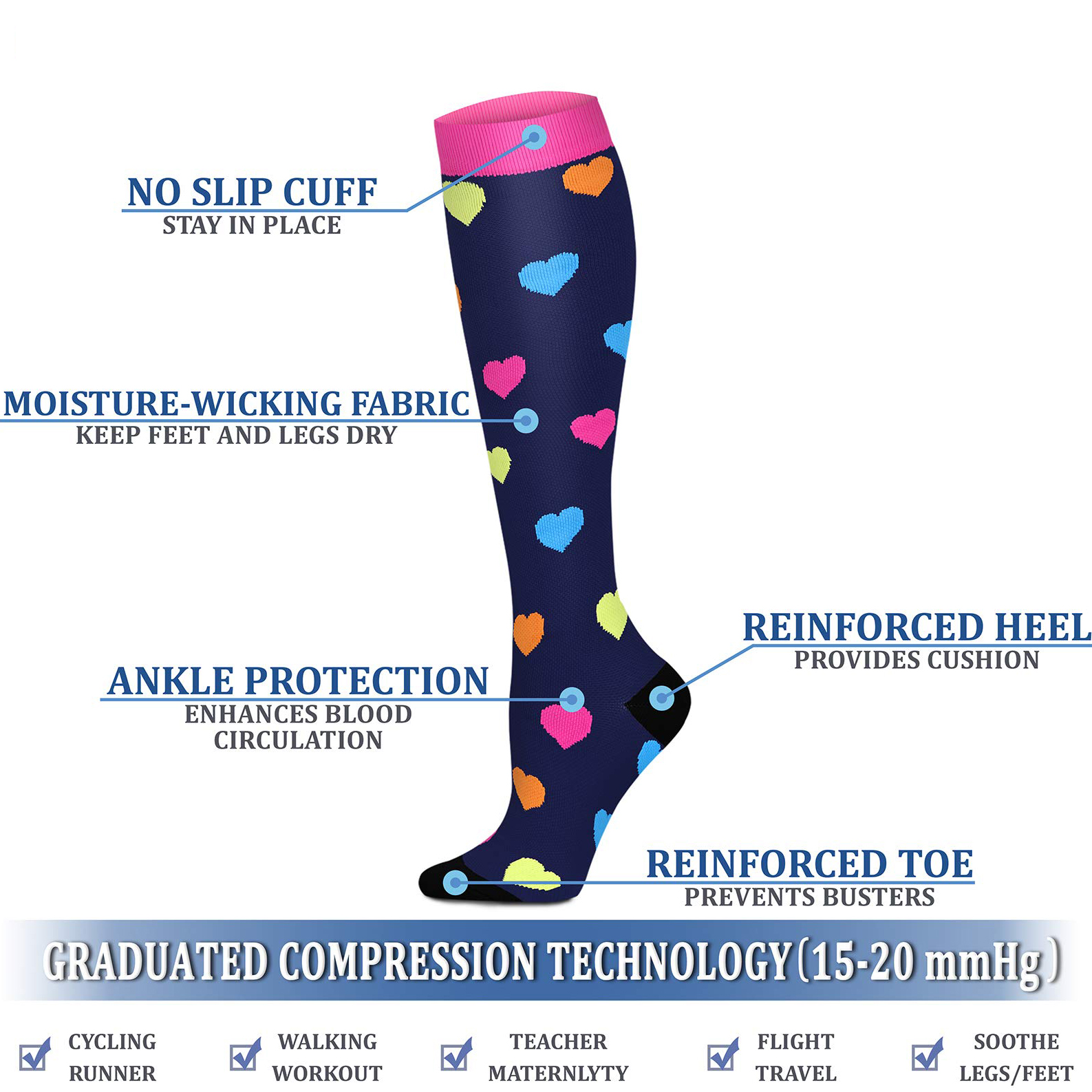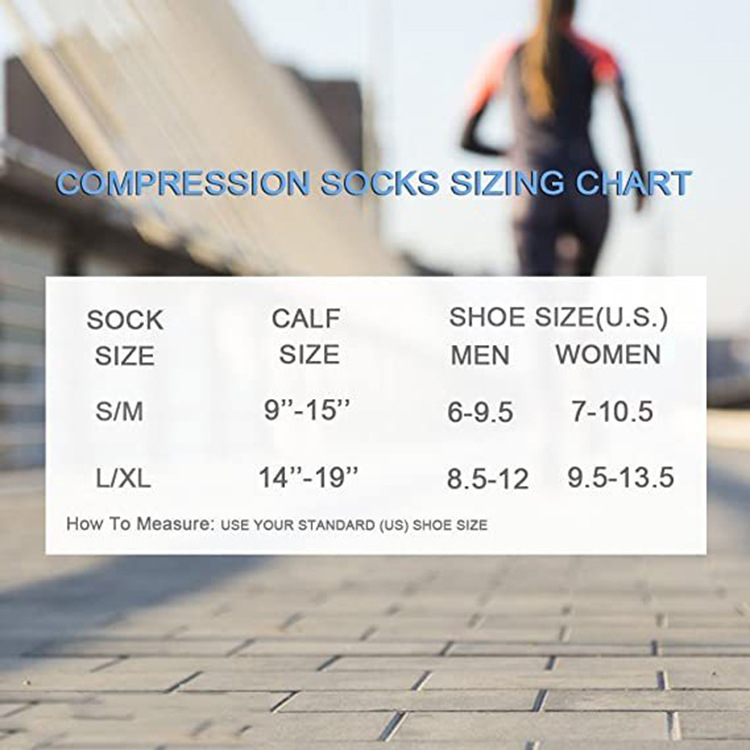 Packaged include:
8* Pairs compression socks