See Subjects in Excellent Magnification
If you're going for hunting, hiking, or animal watching, take your optics equipment to the next level with WatchBolt Spotting Scope. Witness unparallel and high-definition observation with our 20-60 x 80mm magnification, and with
Features:
20-60x80mm Zoom Spotting Scope with a standard tripod.
Spotting scope with20-60x magnification and 80mm objective lens.
Superior brightness, resolution, and edge clarity.
Nitrogen-filled antifogging, waterproof, and floating.
21mm large eyepiece design, no need to squint, more comfortable vision.
Wideband antireflective green film for true color.
With an 80mm large objective lens, the visual field is clear.
20-60x zoom telescope for viewing, bird watching, or explore astronomy.
Specification:
Magnification:20-60 times adjustable
Objective size:80mm
Eyepiece size:21mm
Function: Nitrogen-filled antifogging, waterproof
Prism material: BK4
Appearance material: Rubber and plastic
Eyepiece coating: Multi-layer coating
Size:340x85x140mm
Weight:2.2kg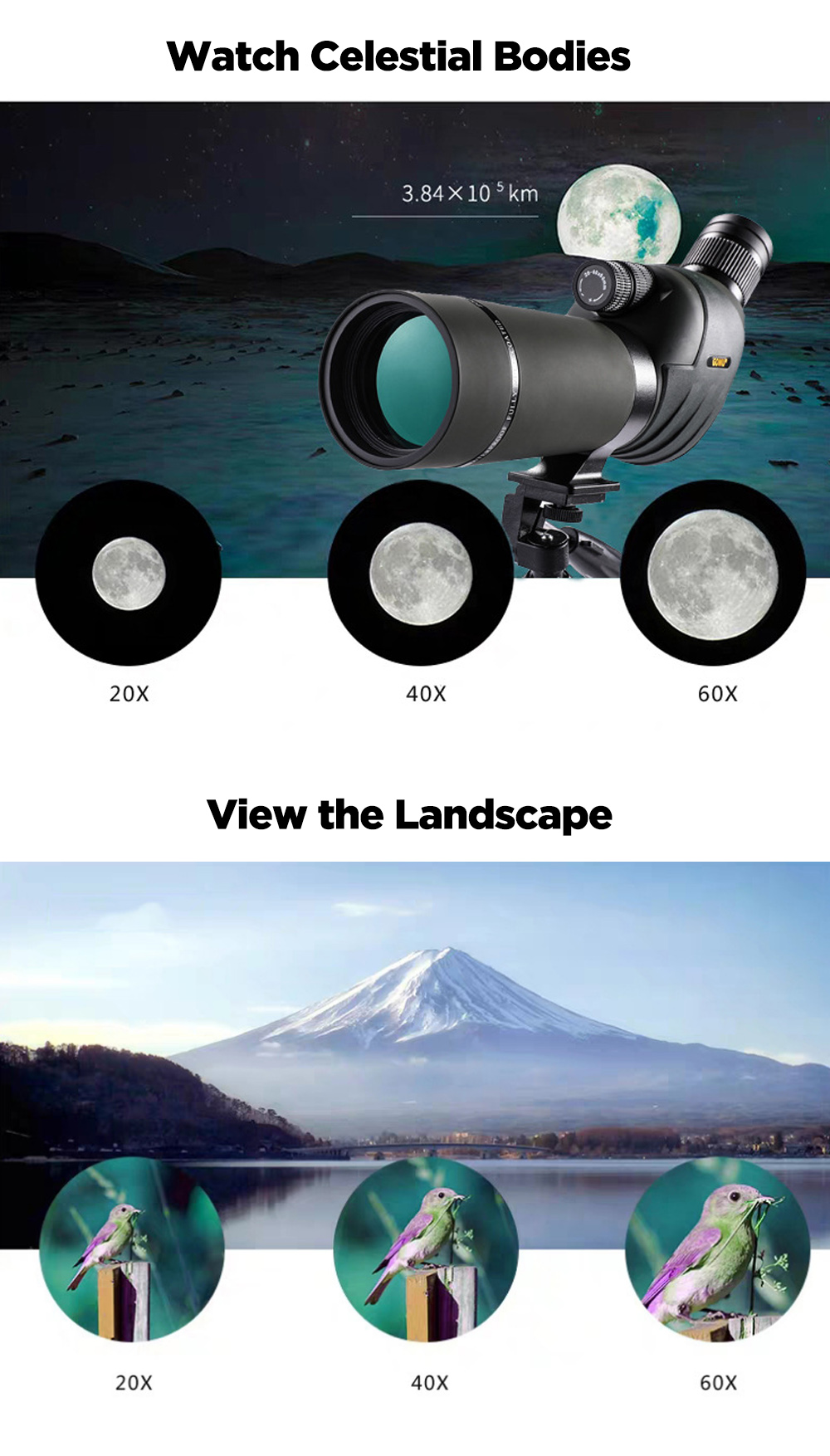 Package Included:
1 x Viewing Telescope
1 x Tripod
1 x Mirror Wipes
1 x Storage Bag
1 x Instruction Manual