Travel the Universe with RecSpot!
Are you looking for the cleanest and most durable spotting scope? Or, are you interested in getting a higher magnification with a bright and clear field of view? Well, look no further with the RecSpot Spotting Scope. This device gets everything you need to see landmarks, animals, and nature in close view.
As used by professionals, this spotting scope is a good choice for bird watching, wildlife hunting, camping, sporting events, travel, hiking, sightseeing, etc. This 15-45 x 60MM magnification can be adjusted smoothly to magnify your targets easily. The 60MM lens provides light-gathering power, resolution, and a long view range for an exceptional, beautiful, and clear magnification. And if you're up for a vlogging adventure in the wild, the RecSpot is equipped with a universal cell phone holder and a portable tripod to give you the best visual experience that meets all your needs.
For a clear and better view, switch to RecSpot and enjoy what magnification truly is!
Here's why you should choose RecSpot:
Features:
45-Degree Angled Eyepiece: The RecSpot comes with 45-degree angled eyepieces for easy observation. There is also a twisted lens hood to reduce glare and cover the lens.
Bright Images for Low Vision Lighting: Made by FMC's fully multi-coating film and BAK4 prism, this enhances contrast and resolution. So whether you're sightseeing in the dark, the RecSpot is still capable of delivering clear and quality images.
Adjustable Magnification: With RecSpot's 15-45X magnification, it can be smoothly adjusted to zoom in and out of your target.
Built to Last: The use of a nitrogen-filled and adjustable eyecup design prevents dust, air, or moisture from being drawn in. This design gives the RecSpot protection against environmental factors that could damage its performance.
Tripod Holder: The RecSpot is equipped with a tripod that provides a stable base and allows you to observe from any angle. It is a good extension to mount this riflescope on a tripod to offer reliable comfort and an enjoyable view!
Recspot: Explore the Universe and Nature With This Fully Adjustable Telescope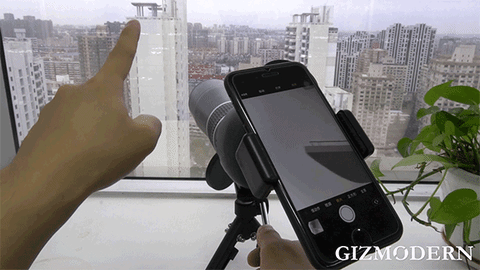 Clear and Bright Magnification 24/7!
The RecSpot is equipped with FMC optics and an 18mm eyepiece to give you the vividness and brightness you need to see your target in high-definition. So regardless if your subjects are only seen in the dark, the RecSpot is designed to observe various scenarios easily.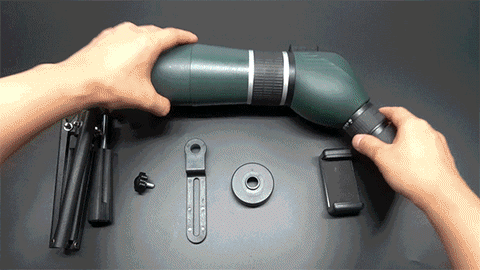 Perfect for All Kinds of Observation
With the RecSpots dual adjustment knobs, you can enjoy three different magnification options for birding, skywatching and other activities.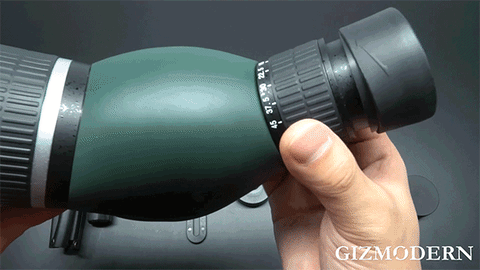 Designed to Withstand Environmental Factors
With RecSpot, nothing can stop you from enjoying nature's spectacular view. With its nitrogen-filled design, no rain, water, or dust can stop your adventure.
Take Beautiful Photos with Excellent Convenience
Our smartphone tripod mount gives you the stability you need to capture stunning photos in high-definition.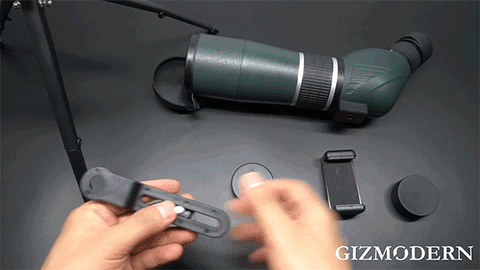 For Your Viewing Experience…
We have designed the RecSpot with both angled and straight eyepiece to suit your specific gear preference.
Specifications:
Exit Pupil Distance: 16/13mm
Exit Pupil Diameter: 4/1.3mm
Objective Lens Diameter: 60mm
Eyepiece Diameter: 23mm
Lens Type: BK7
Magnification: 15~45
Dimensions: 305*135*78 mm
Weight: 660g
Field of view: 114/57 ft@1000yds
Package Include:
1 x Telescope
1 x Tripod Mount
1 x Cleaning Cloth
1 x English Manual
1 x Storage Bag