Professionally Designed Spotting Scope for Your Outdoor Adventures!
Going sightseeing, bird watching, or hiking this summer? See beyond what the eyes can see with ClefView Outdoor Spotting Scope. This device incorporates ultra-powerful multi-coated lenses with high-quality precision for unparalleled visibility and crystal-clear outdoor spotting. In addition to the eyepiece via the lens, the display device can be fitted with a phone or camera stand for fast filming.
If you're someone who's still using binoculars, it's time to upgrade to limitless possibilities. No more limiting your viewing distance, and look further ahead with ClefView Outdoor Spotting Scope. A monocular spotting scope that is ideal for long-range viewing in the outdoors and allows you to capture the miracles of nature.
Why Choose ClefView?
Equipped with ultra-powerful multiple coated optics to ensure reflections are avoided and all 'air to glass' surfaces deliver a bright, high-quality resolution, the ClefView provides you with ultra-clear spotting—anytime, anywhere!
With its 300mm focal length and up to 75x zoom, this spotting scope will give you vivid, accurate color depiction and maximize light transmission to see your targets in clear, high-definition.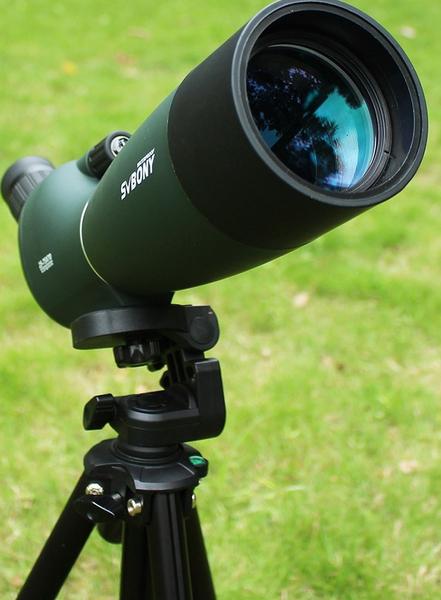 Features:
Waterproof and Fogproof Lens: The ClefView is fitted with a fog-proof lens and certified as an IP 65 waterproof model that allows you to view the distance even in rainy or foggy weather conditions.
Large Aperture: The diameter of the objective lens varies from 50mm to 70mm, which gives you a large aperture to cover a larger field of vision. This provides you with more light and clearer images.
Capture and Record the Beauty Around: The phone holder that comes with the scope can be easily fitted over the eyepiece so that you can capture stunning visuals and record them on your smartphone. The observation angle stands at 45 degrees, capturing crystal clear images and giving you a stagnant angle to keep the lens focused on the view.
Multi-Purpose: The ClefView is a must-have gadget for all wildlife or nature enthusiasts. It's perfect for outdoor and landscape viewing. It is also used for bird spotting, surveillance, locating objects at a distance, and target practice. The scope is avidly used for gazing at the sky at night and for other astronomy purposes.
Lightweight and Portable: This monocular scope is extremely lightweight yet sturdy to resist accidental falls and drops. You can easily carry it anywhere you want and whenever you need it.

Specification
 Type: Angled Spotting Scopes
Magnification: 15x-45X
Prism Glass: BK-7
Objective lens diameter: 50mm
Eyepiece diameter: 15mm
Prism Type: Porro
Lens Coating: MC
Field of view: 104-57 ft/1000 yds
Exit Relief: 16-14mm
Eyecup Type: Fold Down
Close Focusing Distance: 8m
Waterproof: Yes (IP65)
Fogproof: Yes
Weight: 667g / 23.55oz
Dimensions: 290x145x73mm
Package Content
1 x SVBONY 25-75x70mm Spotting Scope
1 x Lens Cover Eyepiece Cover
1 xLens Cleaning Cloth
1 x Standard Tripod
1 x User Manual