The Best Portable Camping Cooker for Backpacking & Hiking. TrailRuso—Your Ultimate Cookware Outdoors!
---
For ease and convenience in preparing meals outdoors, our TrailRuso Cookware and Stove Set will help you make the most out of your adventure. This camping stove set is small but loaded with cookware and eating utensils that do cooking and eating so easy even on a long hike. The TrailRuso comes with everything you need to cook and eat your meals with great ease and comfort—anytime, anywhere!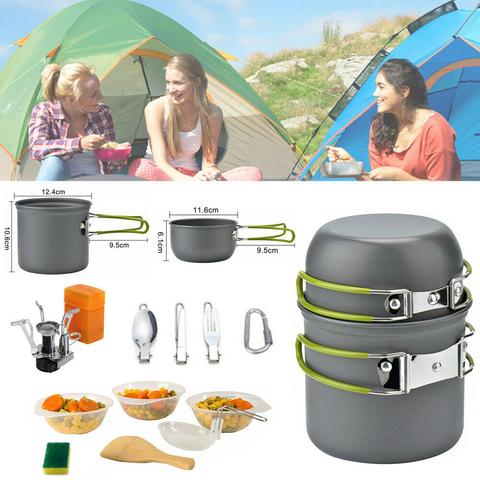 The cooking pots of this portable stove set are safe and easy to clean. It is made with high-quality non-toxic anodized aluminum that can withstand high temperatures and remain lightweight and durable even if used multiple times. It is also capable of cooking and heating anything. From mixed vegetables to soups to porridge to meats—the TrailRuso is your ultimate cooking partner in hiking or backpacking!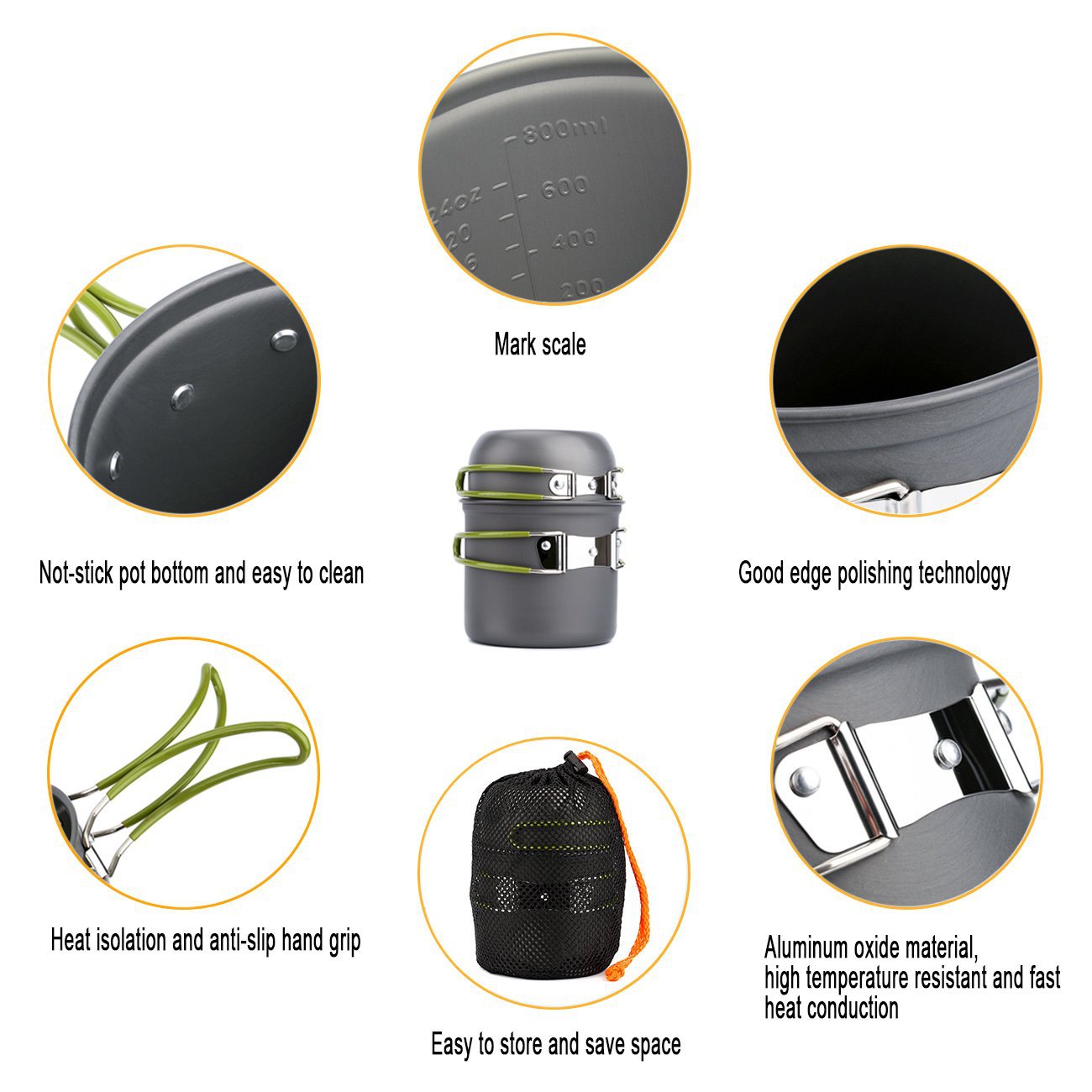 The TrailRuso uses butane gas canisters to operate. It can reach a rapid boil in just a matter of minutes, especially with its fast heat conduction. It is also non-stick to cater to different meal preparations you have in mind. This butane camping stove also comes with a mesh bag to store the pots, stove, and eating utensils for easy packing. With TrailRuso, you can enjoy your outdoor activity without pulling too much effort into meal preparation. Our all-in-one backpacking stove will get the job done while you feel closer to nature.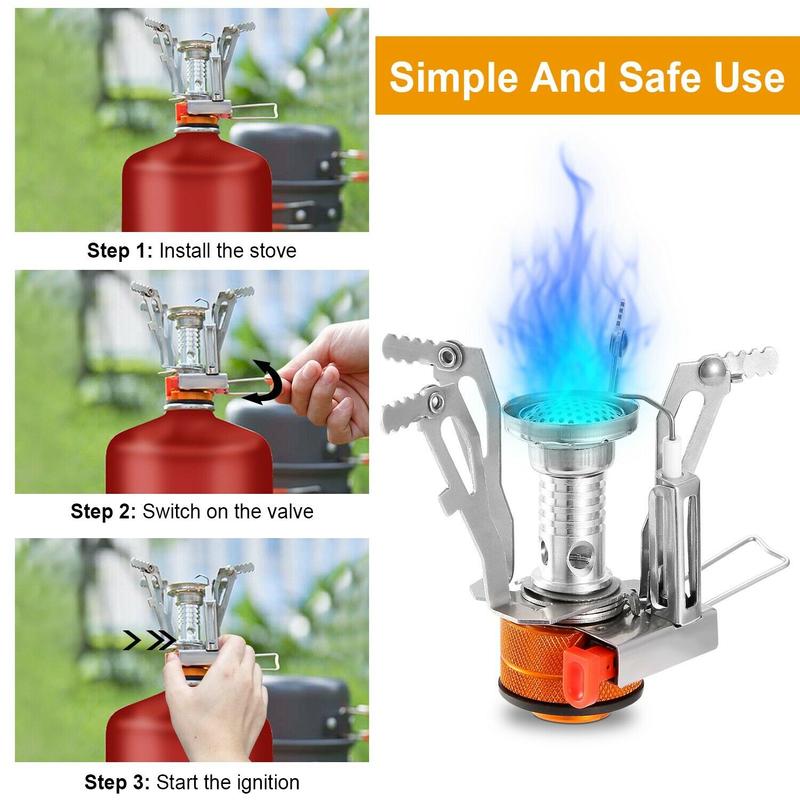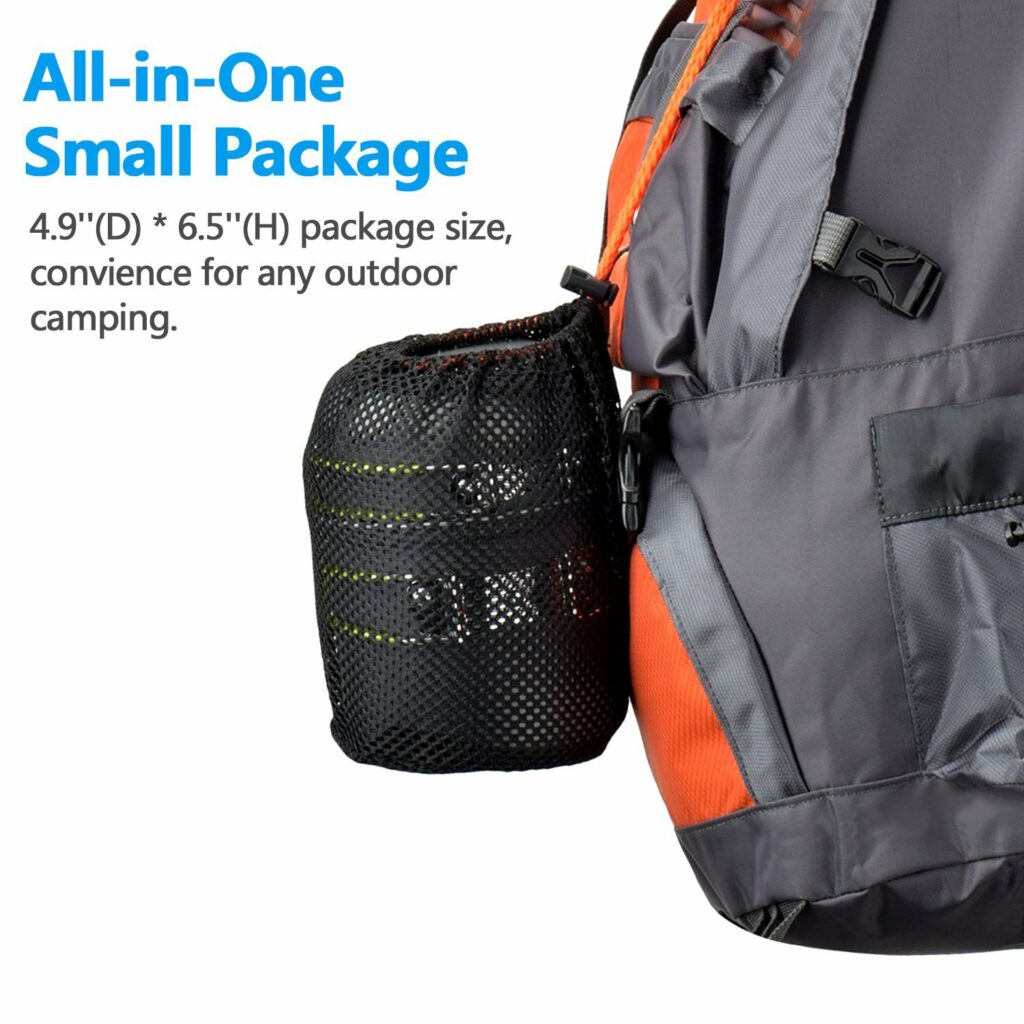 Features:
The TrailRuso's cookware set comes with an anodized coating to ensure easy cleaning and protect the pot against high temperature to extend its service life.
We use an imported aluminum with advanced hard aluminum oxidation to guarantee safe and durable cooking set for you outdoors.
It features a folding pot design that gives no extra space and complete picnic equipment suitable for survival in the wild, whether you're backpacking, hiking, or camping on campgrounds.
It is equipped with a storage net bag to facilitate the storage of pots and drain after washing.
The TrailRuso is also made with excellent resistance to high temperature, abrasion, and comfortable hand feeling.
100% compact to carry!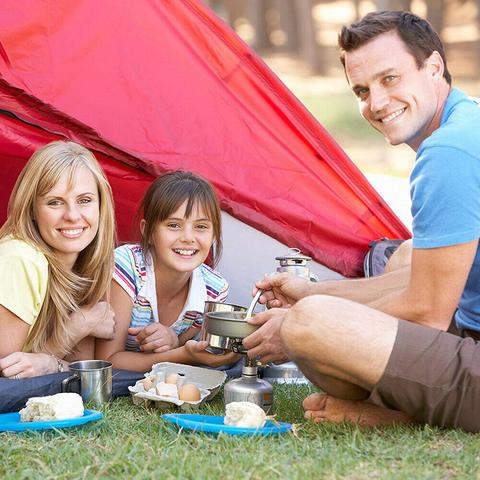 Specification:
Material: aluminum alloy
Closed container size: 4.9in x 6.5in
Small pot: diameter: 4.8in, height: 4.17in
Small cover: 4.5in, height:2.4in
Suitable: for 1-2 persons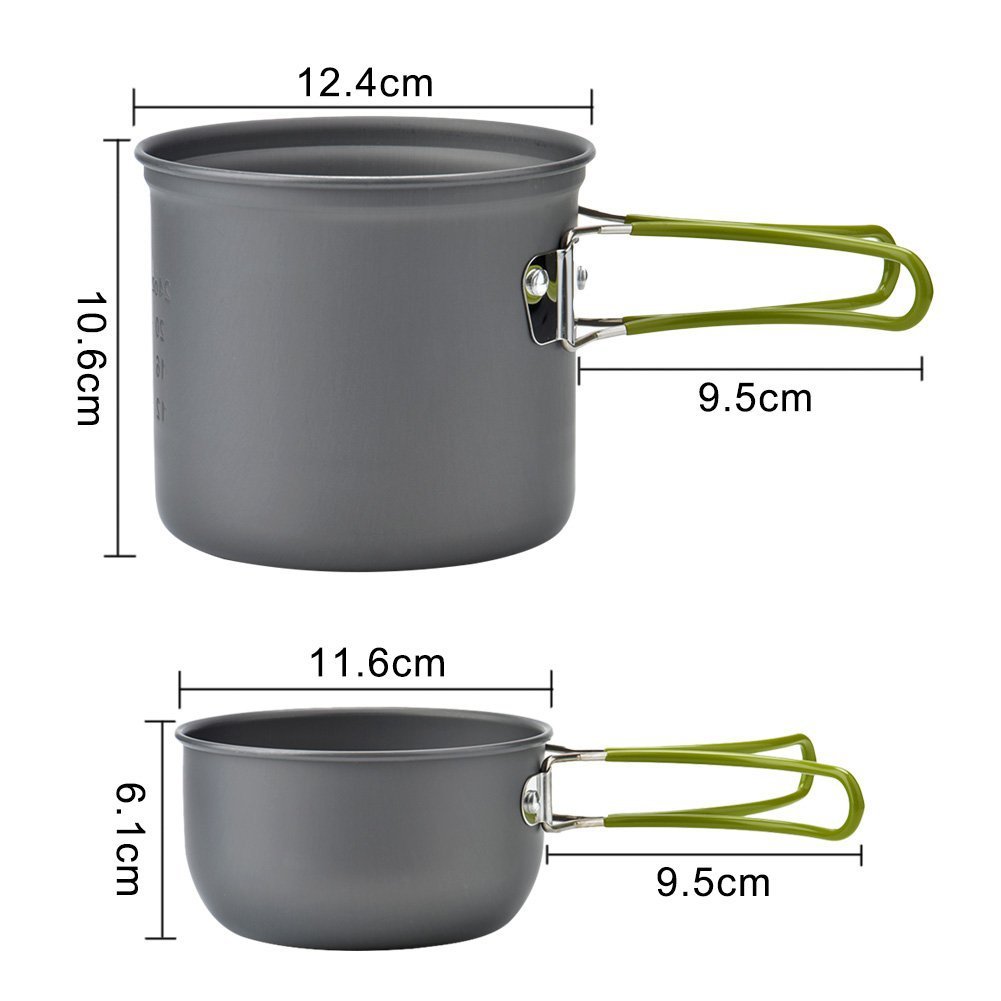 Package Includes:
2x Aluminum Non-Stick Pots
1x Camping Stove
3x Bowls
1x Spoon
1x Fork
1x Knife
1x Wooden shovel
1x Lock
1x Dishcloth
1x Mesh Bag