For That Hassle-free Meal Outdoors…
Save yourself from carrying that heavy full grill or stove in your next camping adventure. Take our OutBlue Portable Camping Stove with you and enjoy unlimited quality meals or coffees using easy-to-find fuels like wood, twigs, branches, etc. With our smart and efficient burning design, you'll never need a burner to satisfy your cravings for morning coffee or tea in the mountains or a sumptuous meal after a long hike. That means no chemical emissions, no carbon footprint—a great way to start your low-carbon travel and enjoy your outdoor adventures without causing harm to mother nature!
It's Lightweight and Portable Too!
Our OutBleu Portable Camping Stove comes in a foldable design that can be stuffed in your pocket or backpack quickly and easily. Only weighing 363g, it's light enough to carry around for backpacking and hiking. It's the ultimate stress-free stove for all your outdoor adventures!
Here's Why the Outbleu Is for You: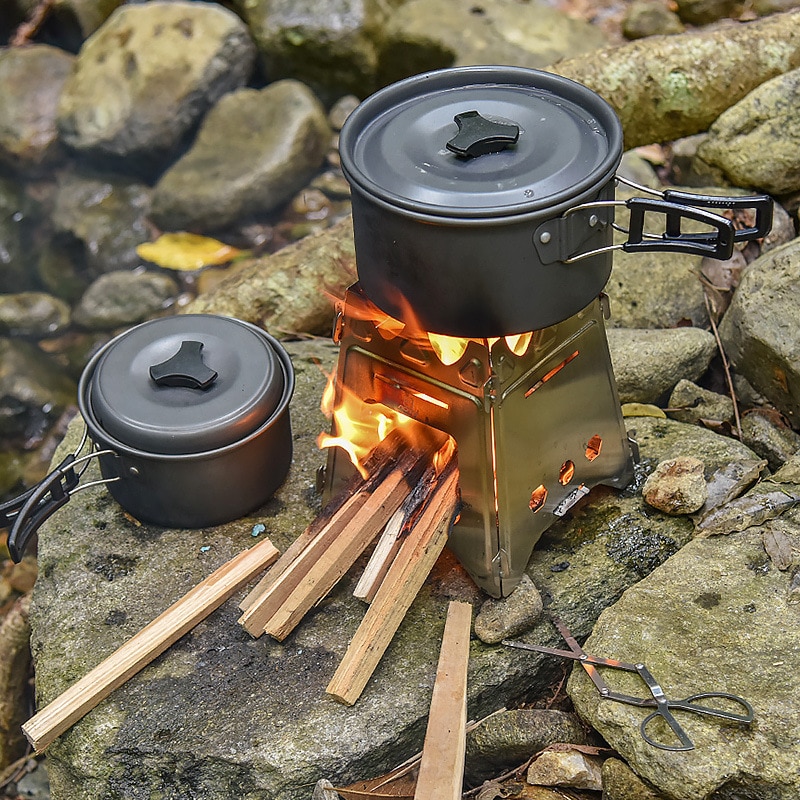 Features and Benefits
Lightweight and Portable: This portable camping stove only weighs 363g and folds flat to fit in your pockets or backpacks effortlessly. It also comes with a carry pack for additional carrying and storage convenience.
Corrosion Resistant and Easy To Setup: With OutBleu, cooking meals on the trip couldn't be easier! Unlike the traditional heavy stoves, this portable camping stove is super easy to set up. Just connect all panels by each side and get started. Its corrosion-resistant built ensures it stays new as ever.
Smart Design and Efficient Burning: Our design makes an excellent addition to your campsite—whether it's for cooking meals, making coffee, or starting a campfire. Its wide opening design improves the airflow and combustion efficiency, making this portable camping stove easy to use and maintain fire burning. You can use wood, twigs, and other fuel to conveniently enjoy hassle-free cooking. Its traversal support trivet creates a stable kitchen platform for any pot size.
Premium Quality Material: Designed for rugged backpacking and camping, the OutBleu Portable Camping Stove comprises high-grade titanium and features a sturdy and durable structure.
Eco-Friendly and Cost-Efficient: This camping stove doesn't require any fuel canister, polluting fuels, batteries, or electricity. No chemical emissions and a low carbon footprint make the OutBleu an ideal choice for camping in the wilderness. Also, you will never have to worry about carrying fuel canisters with you.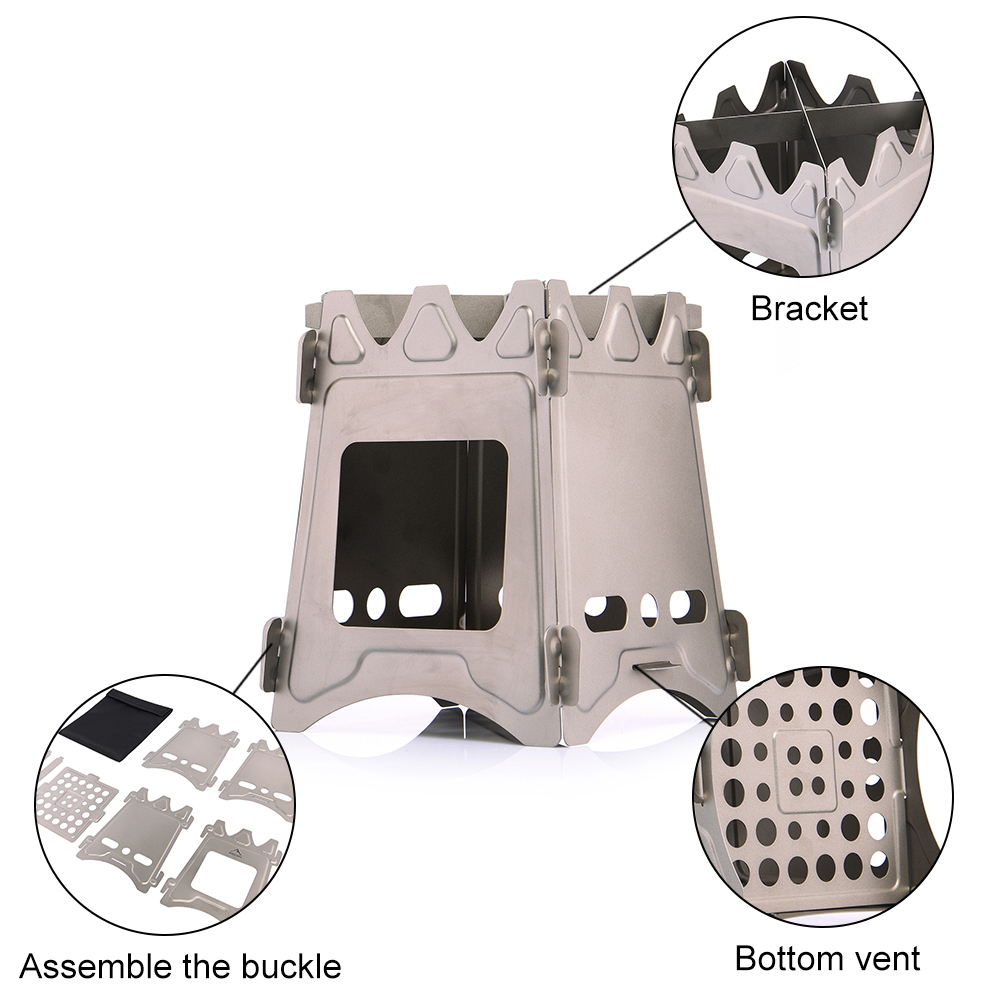 Specification:
Material: 304 stainless steel
Size: 14*9.5*16CM
Weight: 363g
Fuel: wood solid and liquid alcohol
Uses outdoor camping, long-distance cycling, self-driving tours, etc.
Features: easy to carry, quick to assemble, can be used with alcohol stoves and gas stoves, can be used as wood stoves, and as alcohol stoves.
Package Includes:
1x Portable Camping Stove