2022's Runners Most Trusted Knee Brace
Fighting off knee pain is every runner's nightmare. Not only does it affect your overall running performance, but it could also disrupt your training in achieving your goals. Get the right protection for your knees and legs and take your mind out of annoying knee pain with our NEW and IMPROVED Compression Knee Brace by TheKneeExpert.
Our knee brace design offers unrivaled support and stabilization for your knees. Focus on your game, prevent injuries, and/or increase and speed up recovery from demanding sports activities with this easy strap-on knee and leg supporter. With its breathable fabric and 360-degrees compression/stabilization, you'll get a knee supporter that is comfortable to wear and provides maximum knee assistance regardless of your choice of sport.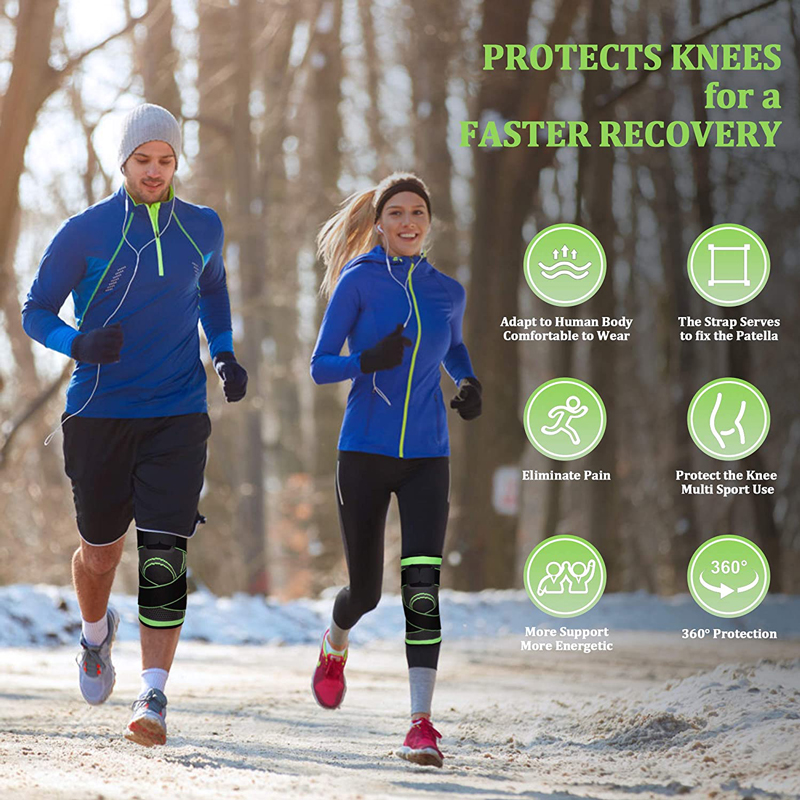 Why Choose to Buy TheKneeExpert Compression/Stabilization Knee Brace?
Flexible and Practical: Durable for long-term use, breathable for optimal comfort, and elastic adjustable straps for a firm and reliable hold.
Innovative Design: Designed with 3D weaving technology to offer a highly elastic and soft fabric for maximum comfort and hold.
Universal Easy Fit: Can be adjusted to fit any knee size.
Superior Support: Offers 360 degrees protection to support the knee fully and comes with a pressure bandage for extra support.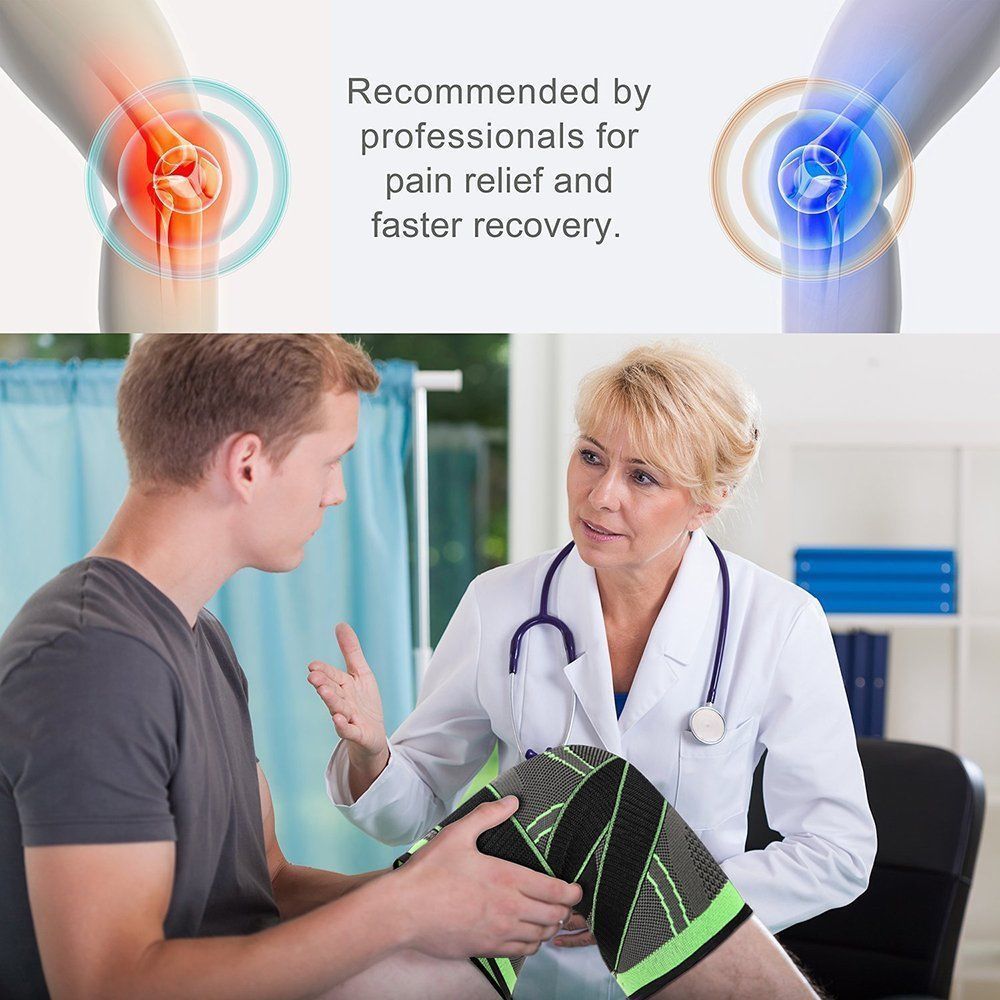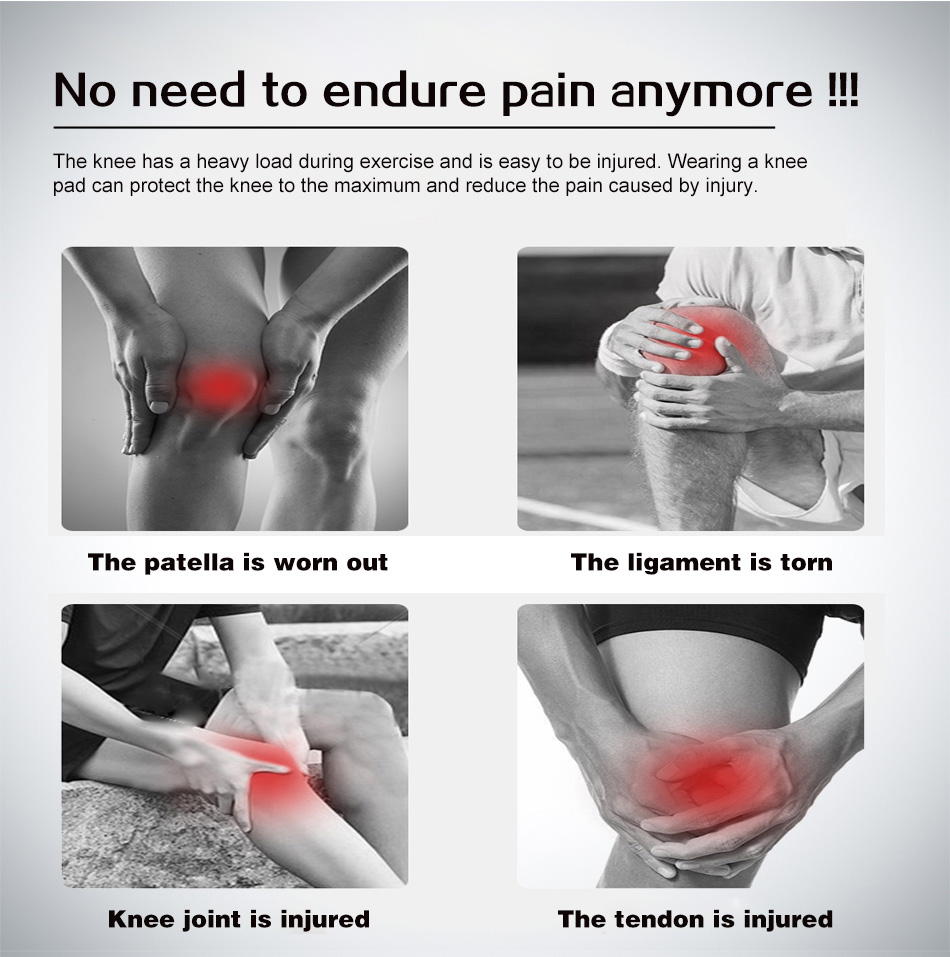 Designed to Power Your Performance
Our Doctor-Recommended knee brace/supporter is designed to reduce the heavy load off your knee during exercise to lessen pain and promote recovery. With the use of 3D weaving technology creates a highly elastic knee pad, TheKneeExpert provides maximum comfort and stability as you break a sweat at the gym, on the tracks, or in any physically demanding activity. Our knee brace will not restrain your movement. It is set to hold your knee and offer complete protection to prevent injuries and pain.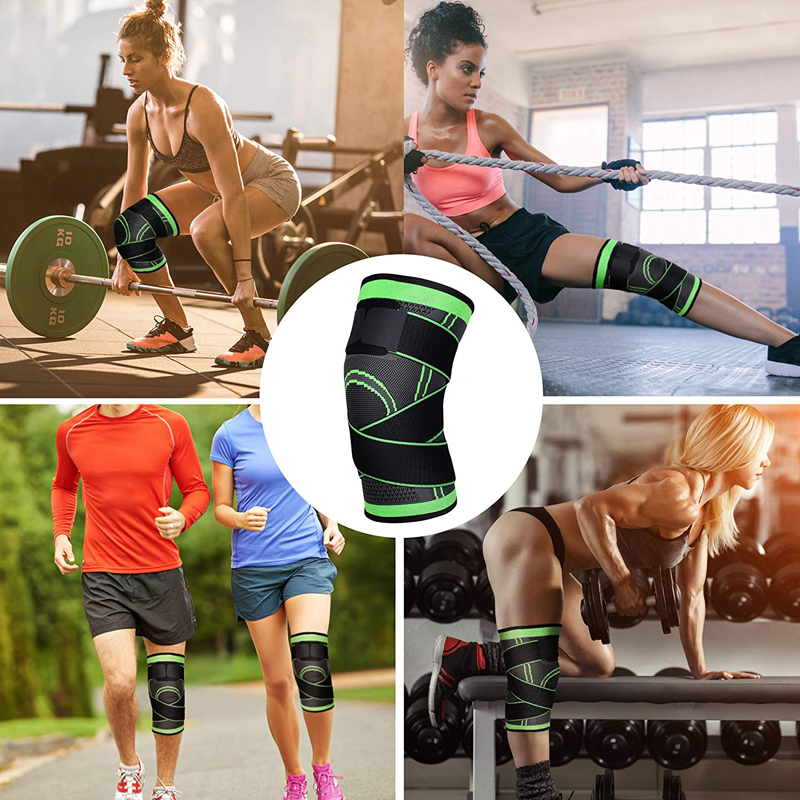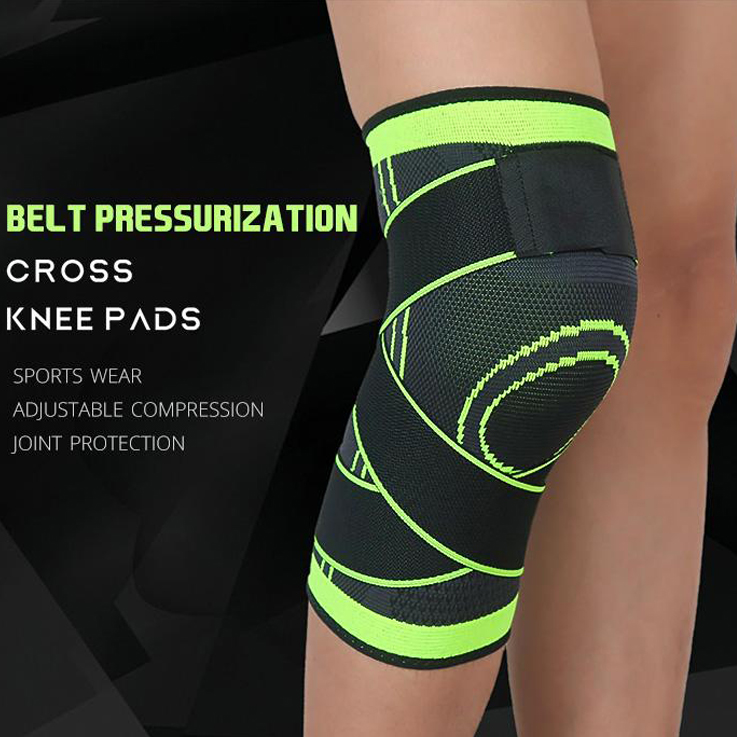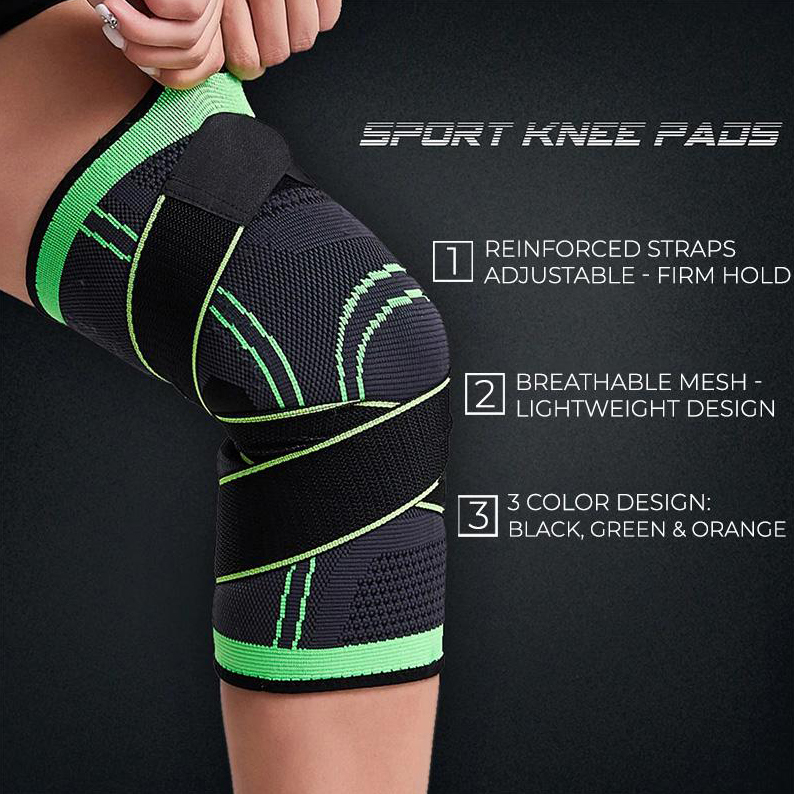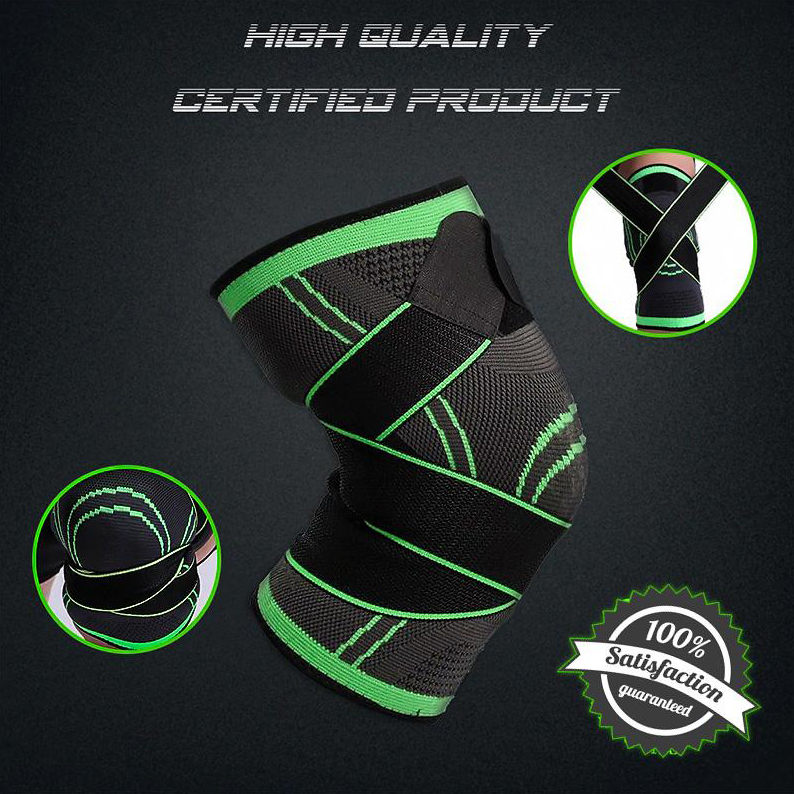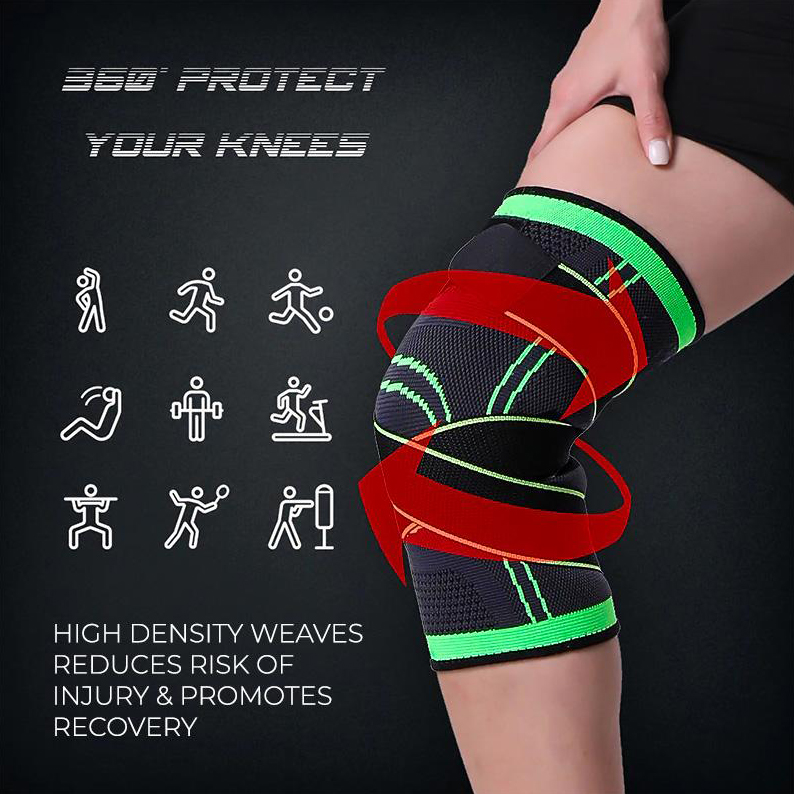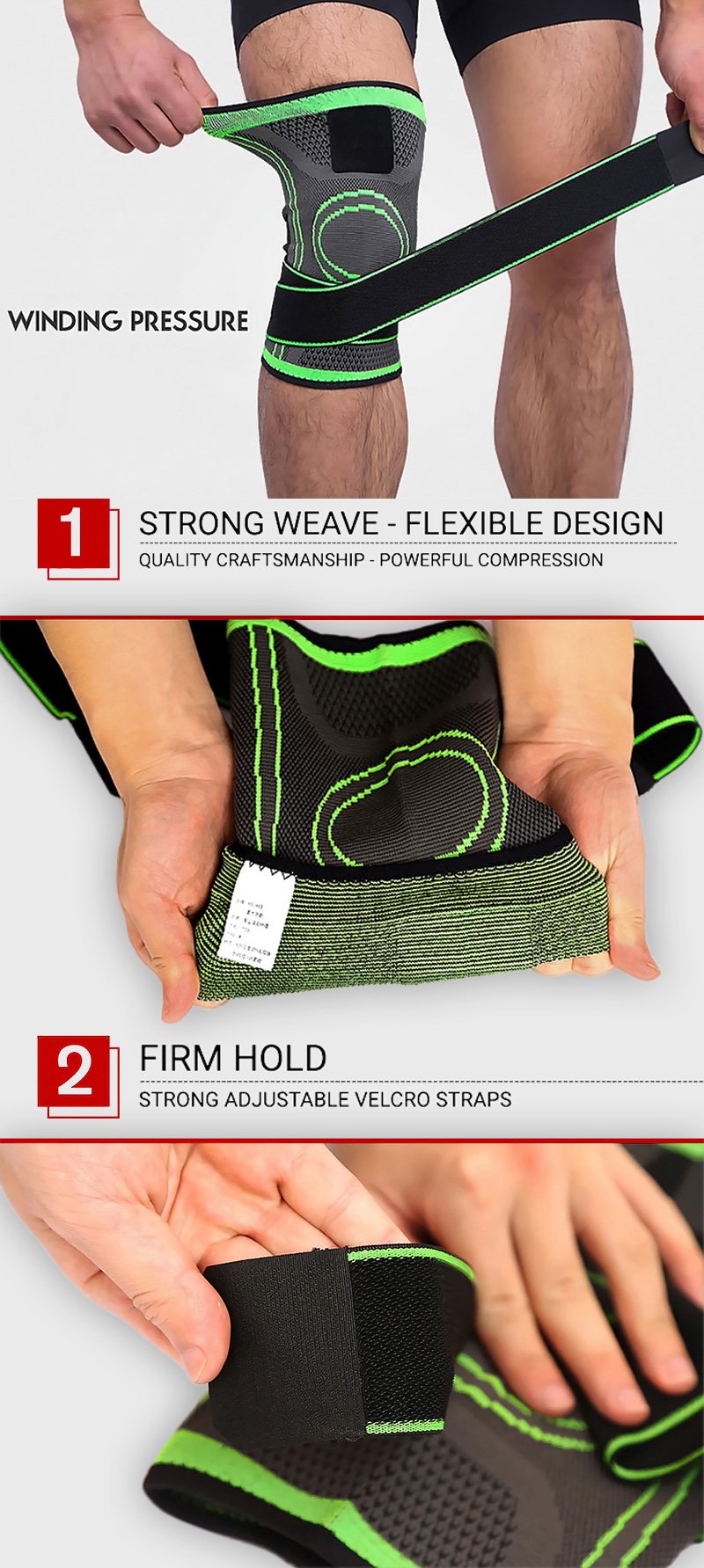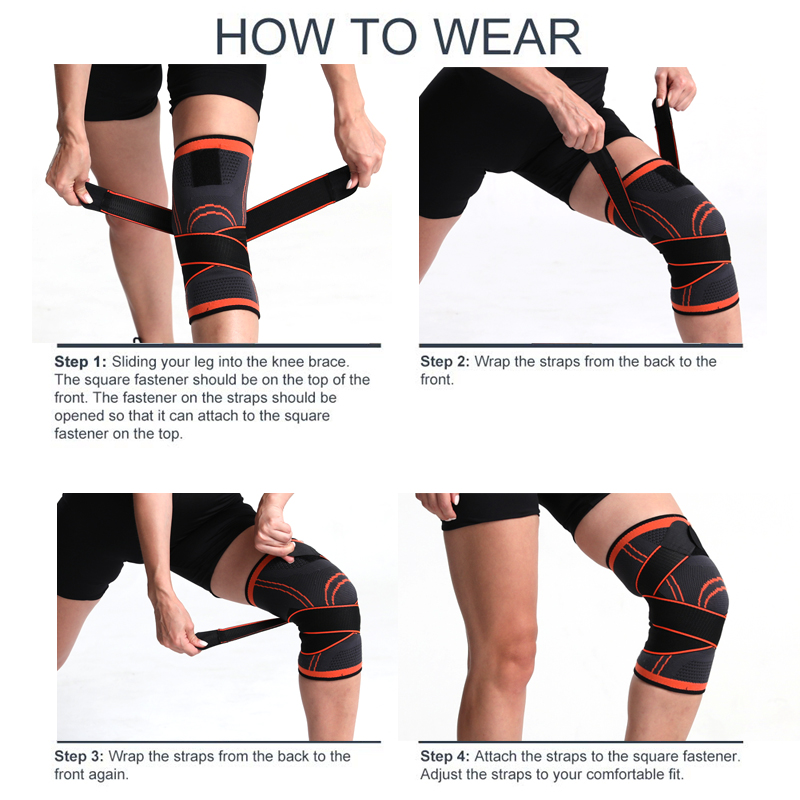 Size Chart
Size       Length               Wide Mouth         Lower Mouth Width           Suitable for Leg Circumference         Suitable Weight
M:         26cm/10.2in           15.5cm/6.1in              13.5cm/5.3in                              30-35cm/11.8-13.7in                                 90-120kg/99-132lb
L:          26cm/10.2in            16cm/6.2in                14cm/5.5in                                 35-42cm/13.7-16.5in                                 120-150kg/132-165lb
XL:       27cm/10.6in            17.5cm/6.8in             15.5cm/6.1in                              42-52cm/16.5-20.4in                                150-200kg/165-220lb
Package Include: