OutRun Knee Brace: Designed to Support Your Active Lifestyle!
As you train for greatness, your knee may feel overwhelmed with all the heavy lifting. Next, you encounter a series of pain that affects your overall performance and makes recovery harder and harder as time goes by. Don't let knee pain stop you from achieving your best peak. Get the right protection to support your knee throughout your fitness journey with OutRun Knee Brace!
The OutRun provides you secure and comfortable support that reduces knee joint pressure to lessen pain and ensures a better, high mobility performance. Thanks to our excellent utilization of scale spring support strips and ungraded silica gel ring, the OutRun fits more comfortably and efficiently than any knee braces on the market today. Plus, with our 3D weaving technology, it's guaranteed to give you a tighter and remarkably breathable knee supporter.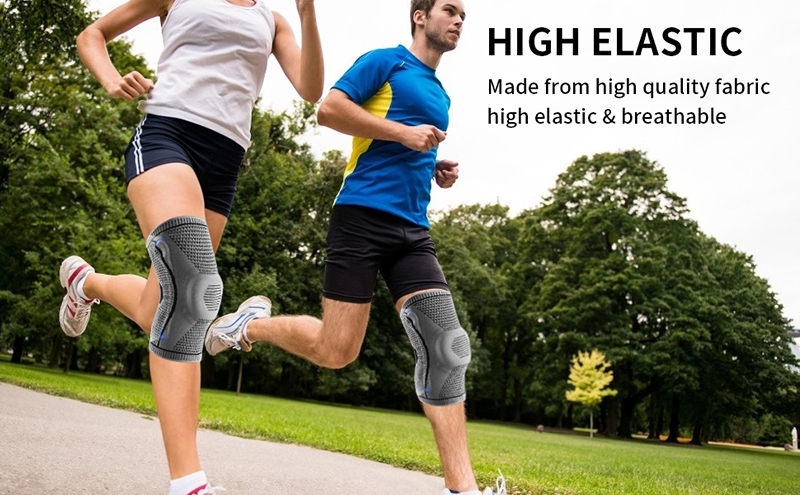 ✅ Delivers Knee Pain Relief: This high compression knee brace stabilizes and supports the joints on your knees. It does not just offer relief from injury pain but also provides added support to relieve arthritis aches.
✅ Multipurpose: Are you prone to activities that affect your joints? The OutRun helps give support to your knees while you're engaging in basketball, running, body combat, and gym activities!
✅ Provides efficient support: Ergonomic design allows this brace to support the knee joint without getting in your way or making you feel uncomfortable. The knee brace is made up of 3D fabric that delivers comfort and breathability like no other!
✅ Works for both men and women: The unisex design of the OutRun is perfect for men and women sporties!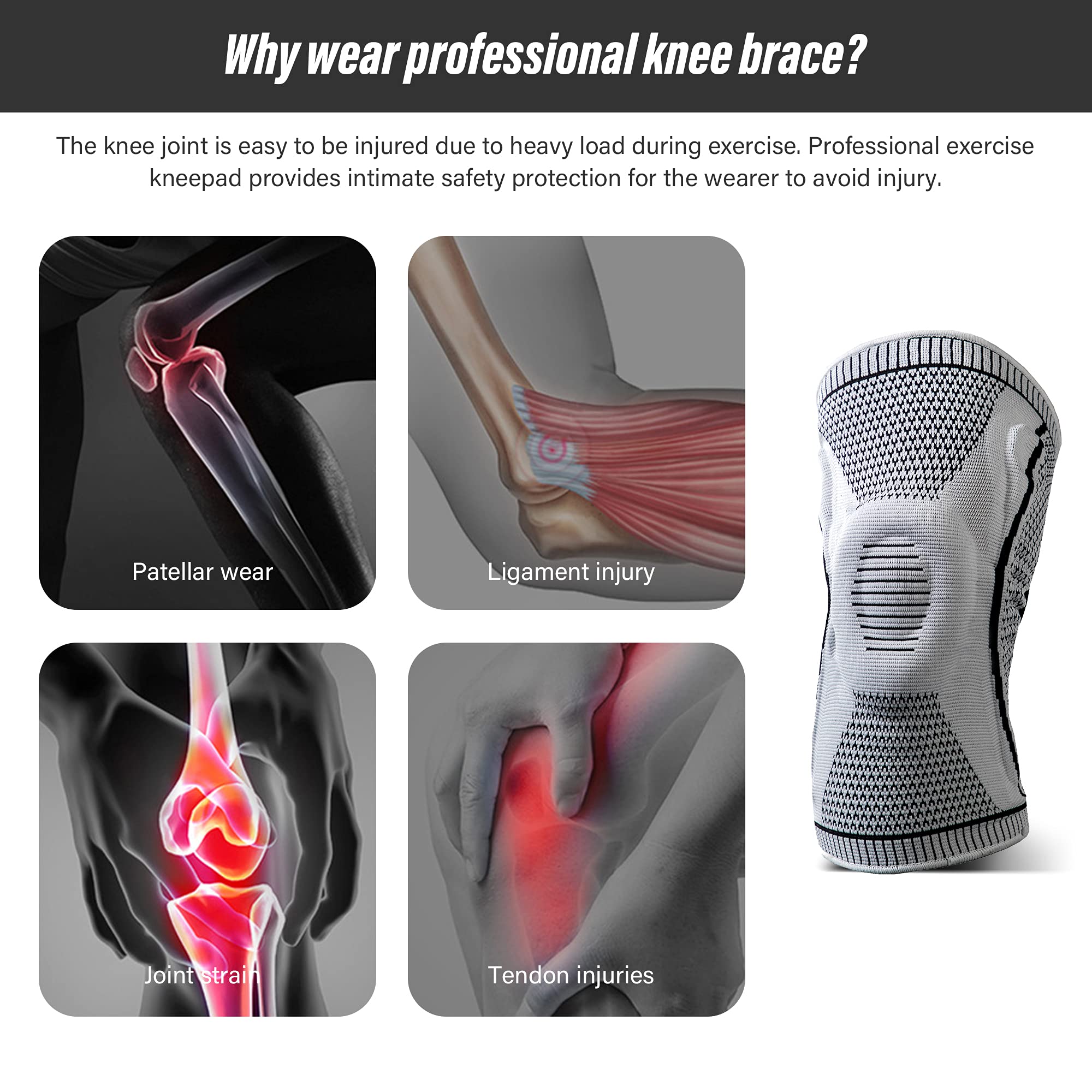 Features:
3D WEAVING: Three-dimensional needle method one-piece molding, dense stitching, long-wearing without deformation, high elastic comfort, stable humerus, keeping knee stability during exercise
PRESSURIZATION: High-elastic breathable fabric, soft and comfortable to fit the skin, sweat-absorbent and breathable, non-squeaky, two-way elastic fabric, providing uninterrupted pressure Stable protection to relieve stress
Non-slip silicone strip, Breathable, Dynamic 3D lines , excellent workmanship
Applicable Scene: Fitness, Basketball, Volleyball, Cycling, Running and so on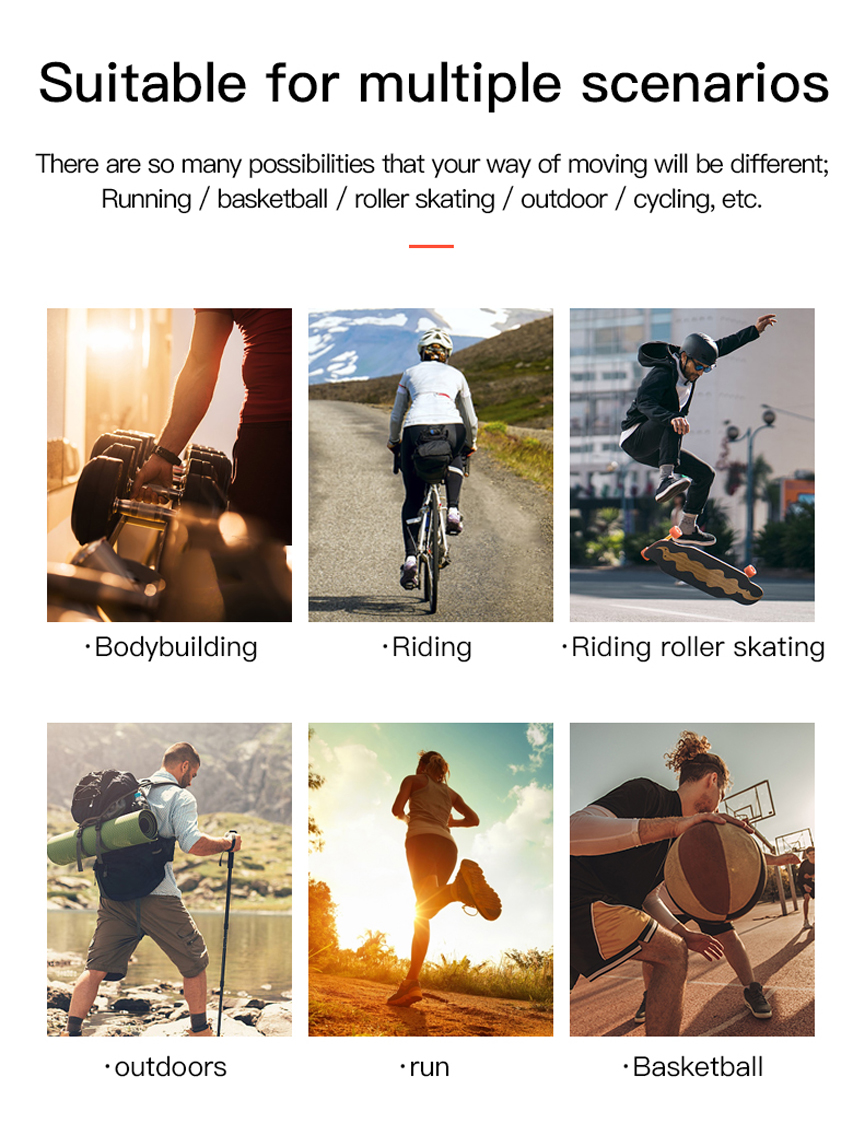 Size Chart
Please measure the circumference of your upper thigh and match it to one of the sizes below.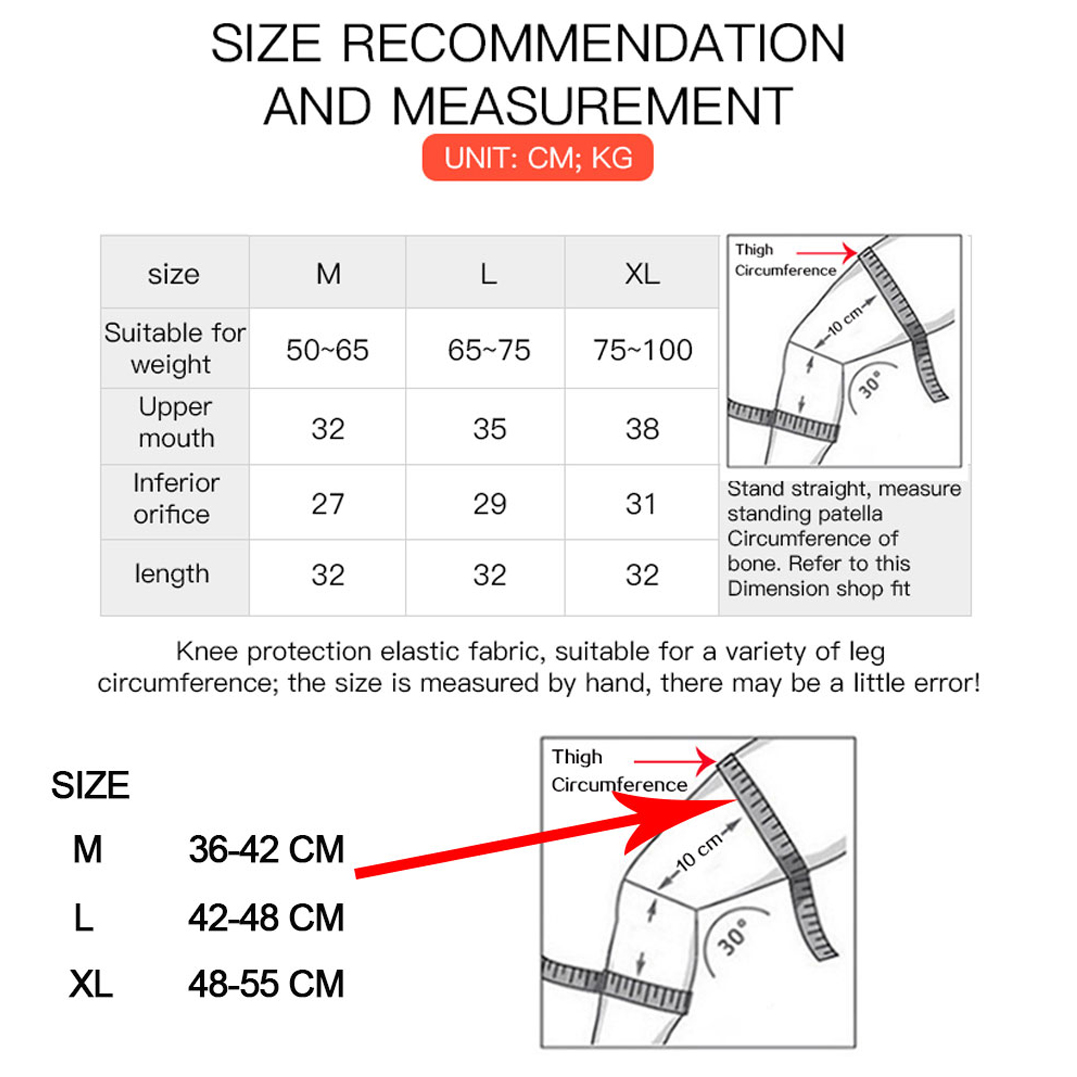 FAQs:
Can I wash it?
Yes, the knee brace is made of machine-washable materials.
How do I wash my OutRun Knee Brace?
Machine wash your brace in cold water using a gentle or delicate setting. Wash separately using laundry detergent with no additives (Avoid using fabric softener or Woolite*). Let your brace lay out flat and air dry (DO NOT PUT IN DRYER). Proper washing and drying will help ensure your OutRun Knee Brace maintains elasticity and original fit.
What if I am in-between sizes?
We recommend buying the larger size if you want a gentler compression and the smaller size if you want a tighter or firmer compression. Please note that the average person prefers the smaller size for a more secure fit if you are in-between sizes. If you are extra sensitive to compression, choose the larger size.
Specification: 2 PCS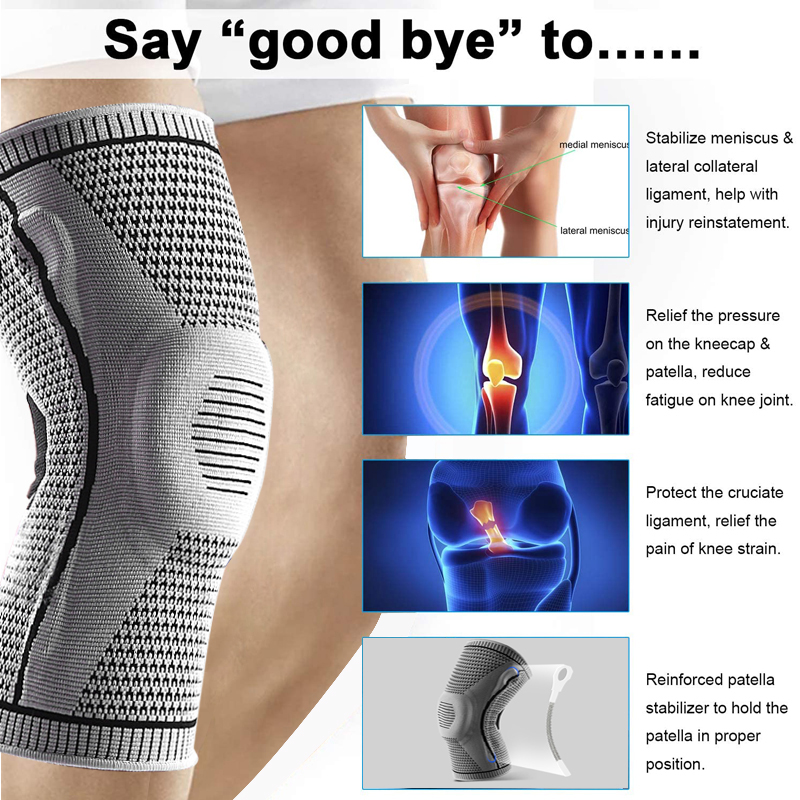 Tips
Please allow 1-2cm measuring deviation due to manual measurement
Due to various monitors and lighting conditions, colors may be slightly different from the listed photo

Package Include: