Push Your Limits Safely with ForceActiv!
Don't let knee pain stop you from being active and achieving your fitness goals. Stay on top of your training safely using ForceActiv Knee Brace for your compression and stabilization needs. Our premium knee brace design will effectively help you relieve pain and support you in performing a series of physical exercises like weightlifting, cycling, running, and so much more! With our 6 knee pain-relieving elements, the ForceActiv is 100% designed to boost performance and minimize discomfort.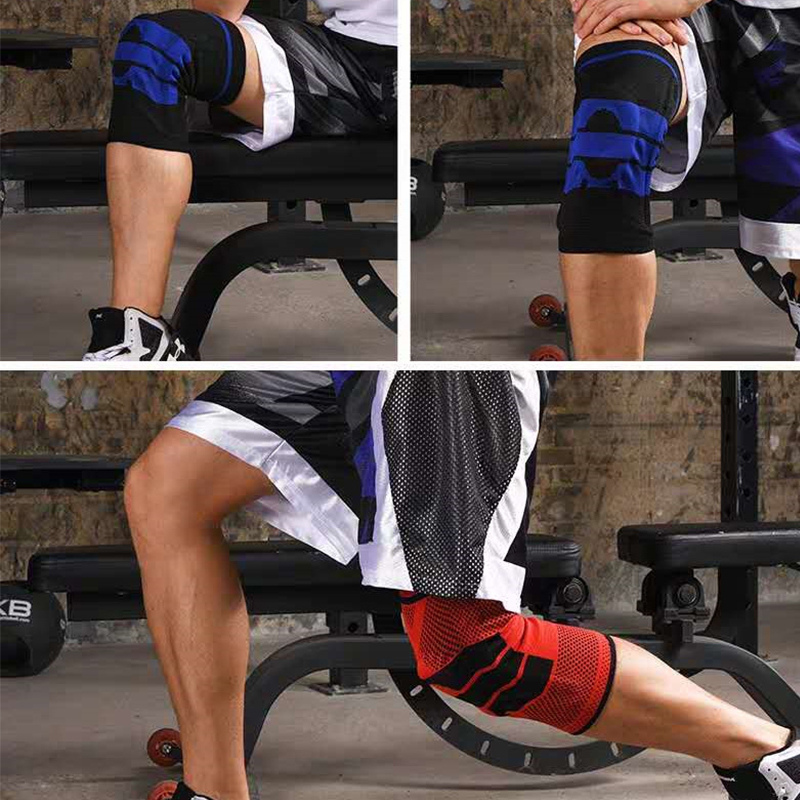 Effectively Supports Your Knee for Better Performance
Your knee is the most important joint that holds most of your weight. It is crucial for your movement, especially when massive forces act on your knees every day; hence, knee pain is a common complaint among people of all ages. Knee pain may result from an injury, such as a ruptured ligament or torn cartilage, or it could be because of aging that caused your bones to weaken. Nonetheless, knee pains can ruin your mobility, lower your performance, and affect your overall body balance.
So if knee pains often affect your performance while exercising or playing sports, getting yourself acquainted with knee supporters or braces is an effective way to reduce pain and ensure you function at your best. Our ForceActiv 360 compression/stabilizer knee brace is designed to give you optimum support by effectively taking some of the weight off your knee to prevent recurring strains.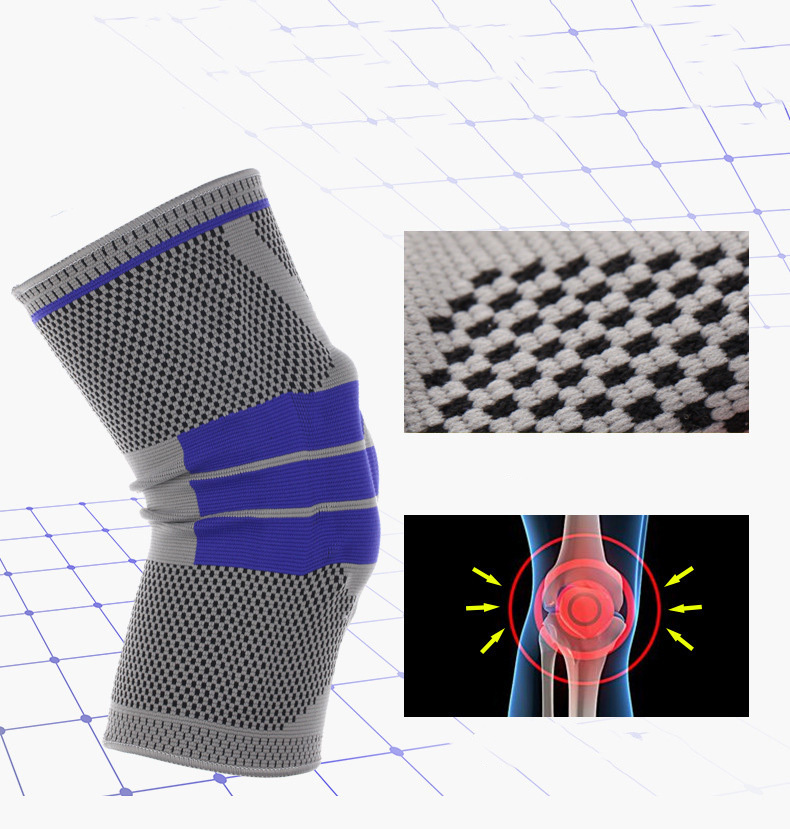 Use Our ForceActive 360 Knee Brace to Speed Up Your Recovery
Knee compression sleeves have been proven in many studies to be effective in managing knee pain from osteoarthritis. Knee braces that use compression fabrics may increase blood flow and aid recovery after exercise. Whether you have knee pain due to arthritis, exercise, running, or a degenerative meniscus tear, there is evidence to support the fact that you should consider a knee compression sleeve as a means of controlling your pain.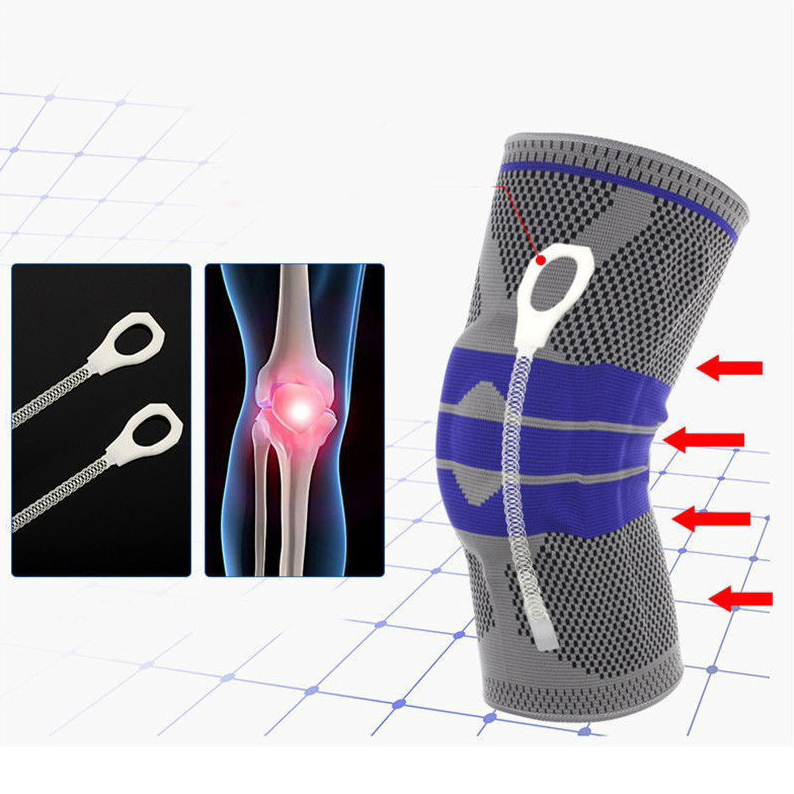 Professional. Effective. Safe.
Our ForceActive Premium Knee Brace Sleeve | 360 Compression/Stabilizer Knee Brace is the best knee support sleeve and stabilizer for running, athletics, jogging, cycling, weightlifting, squats, soccer, basketball, volleyball, skiing, tennis, golf, walking, hiking, lifting, and yoga, just about any sports and exercise activity.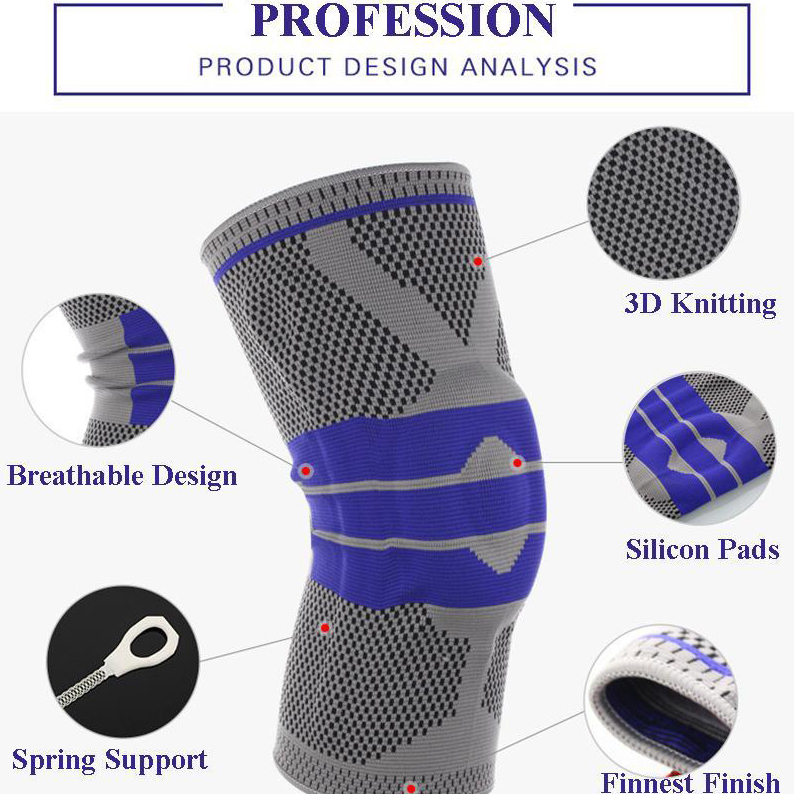 It is designed with a breathable knit fabric to release heat and does not restrict movements. It has two spiral stays on each side to stabilize the knee support and keeps it from rolling or bunching. There is also a correcting strap that helps in protecting the kneecap.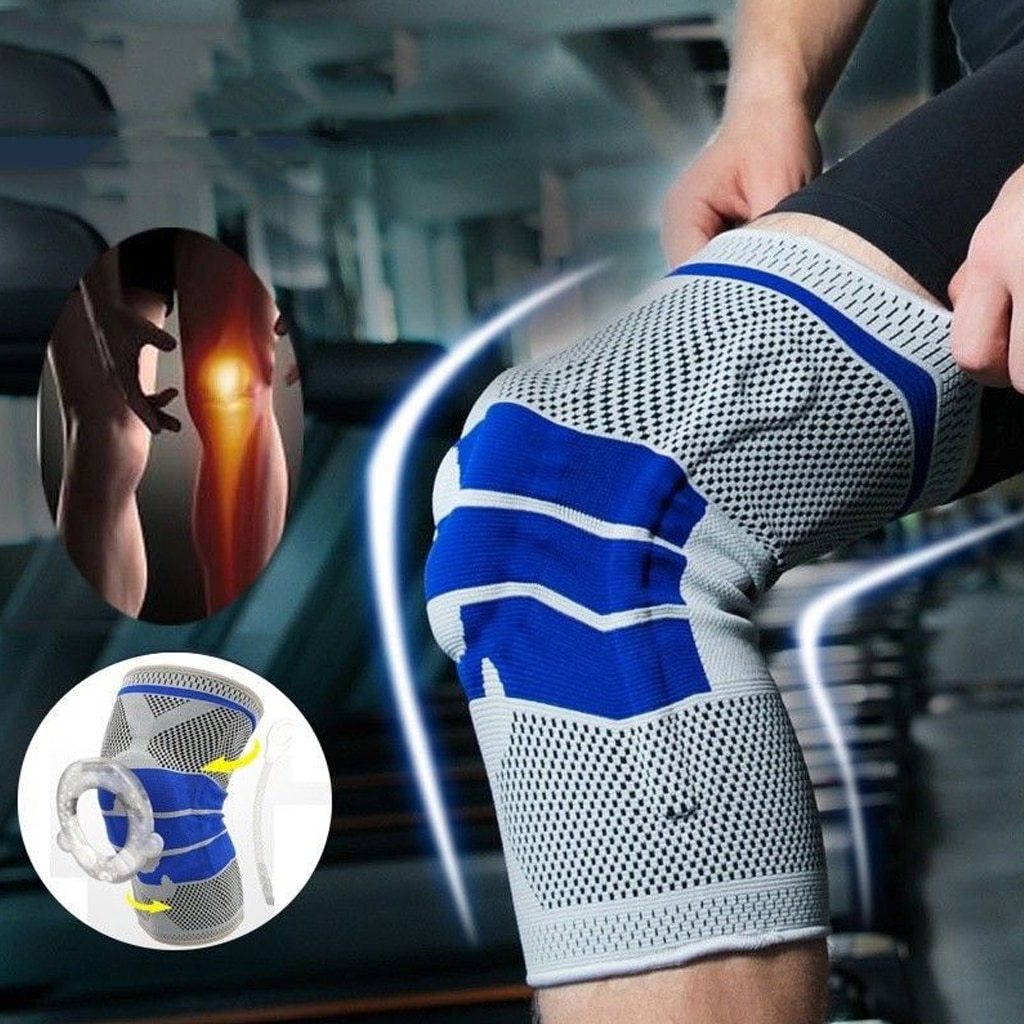 The anatomically formed viscoelastic pad with corrective tensioning counteracts patella misalignment and supports proprioception, heightening sensory awareness in the knee for increased joint stabilization. The wedge-shaped pad and the viscoelastic pad produce intermittent compression on soft tissues for less swelling and faster healing.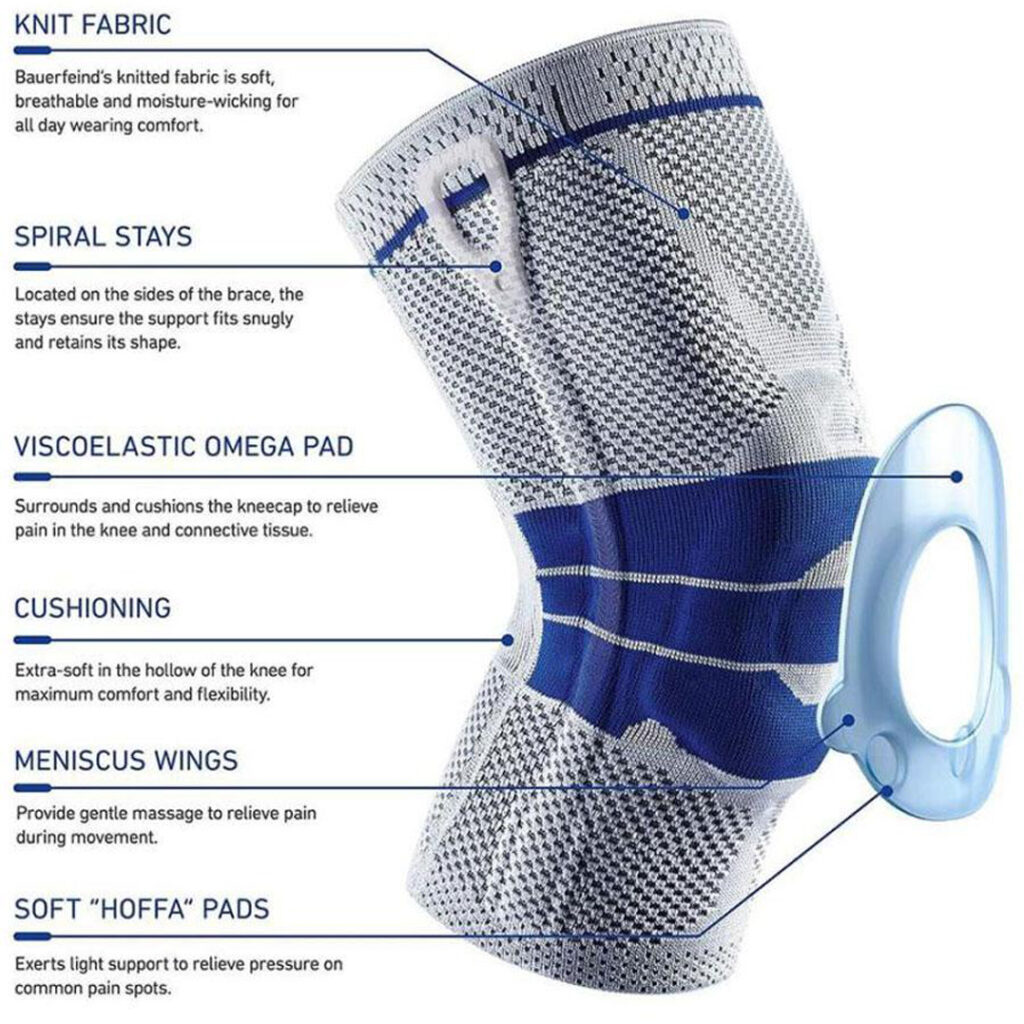 The Premium Knee Brace Sleeve | 360 Compression/Stabilizer Knee Brace comprises MEDICAL GRADE MATERIALS & FDA APPROVED. It is designed with targeted compression zones to aid in knee pain management and relief from various ailments, including arthritis, rheumatoid, osteoarthritis, swelling, tendonitis, meniscus tear, soreness, stiffness, ACL, PCL, MCL, and other knee pain.
It is designed to support the knee comfortably for those who suffer from pain and limited mobility provoked by arthritis or any other knee ailment.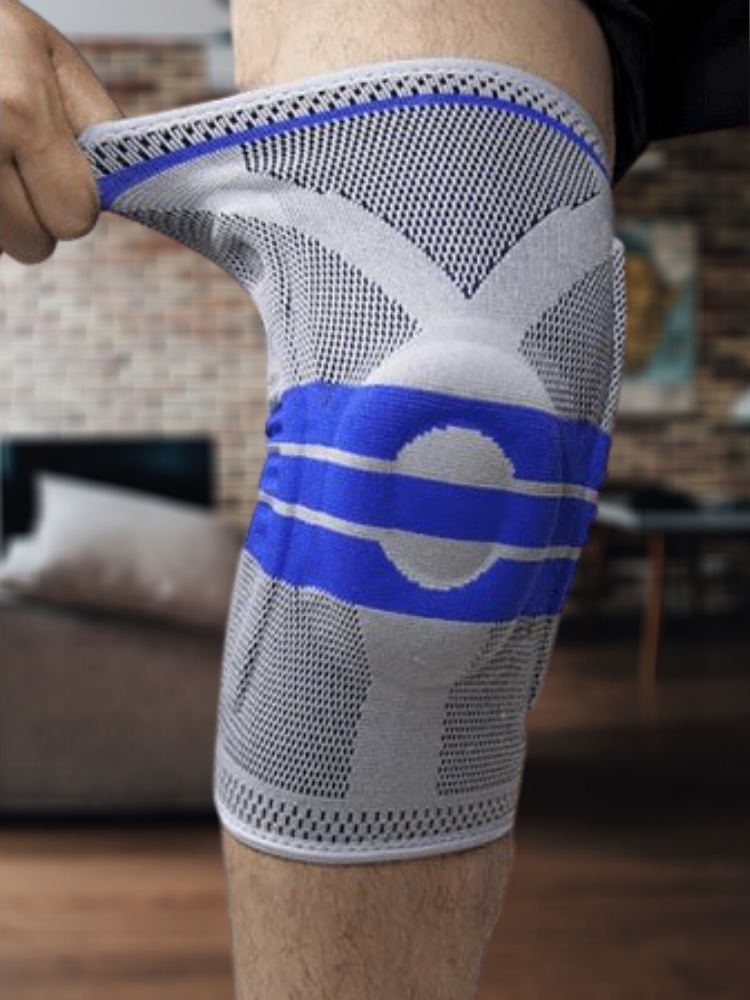 Disclaimer: Knee Braces are not considered actual braces. They do not have any hinges, struts, or mechanical support. Many scientific studies on the effects of compression knee braces show that they significantly improve the pain of arthritis.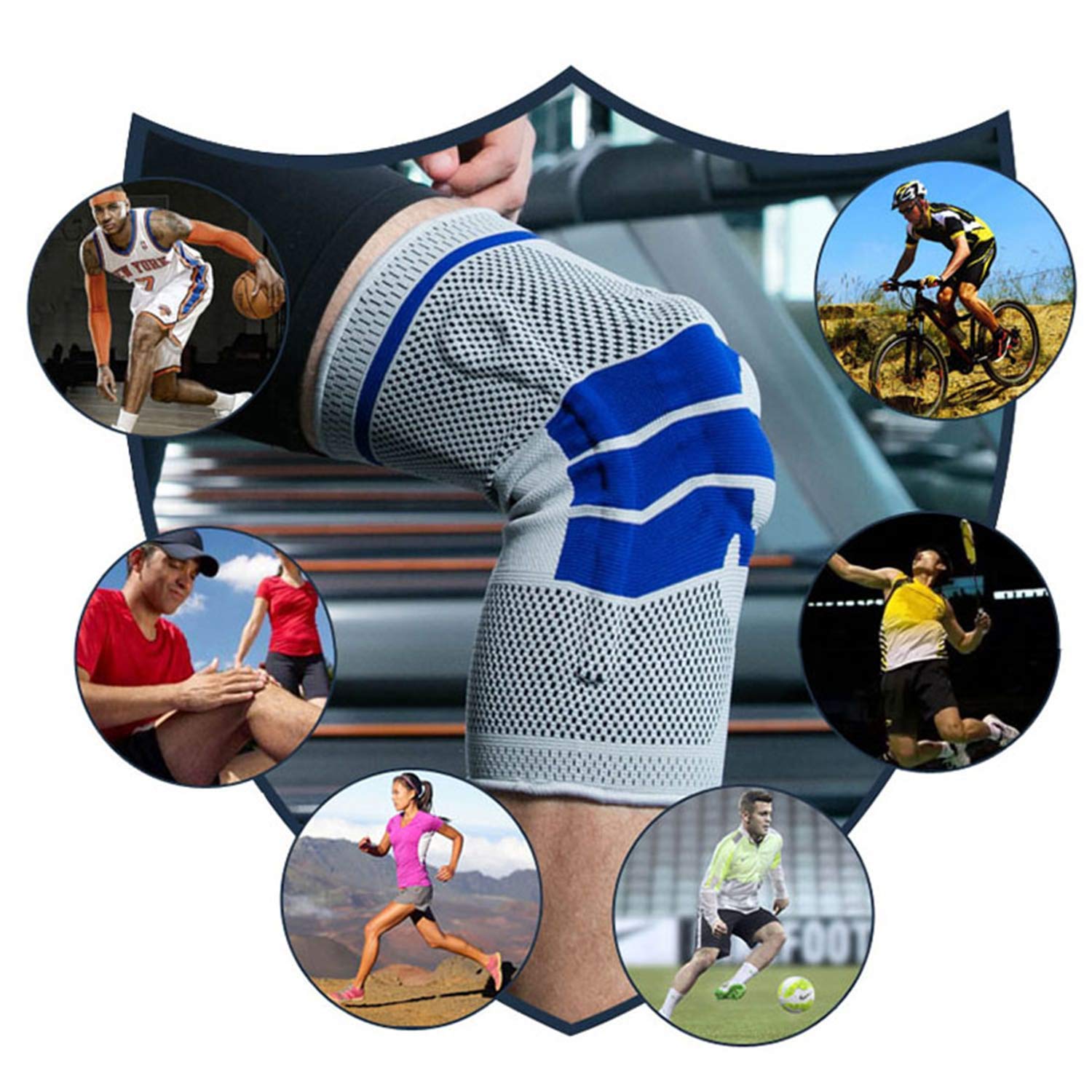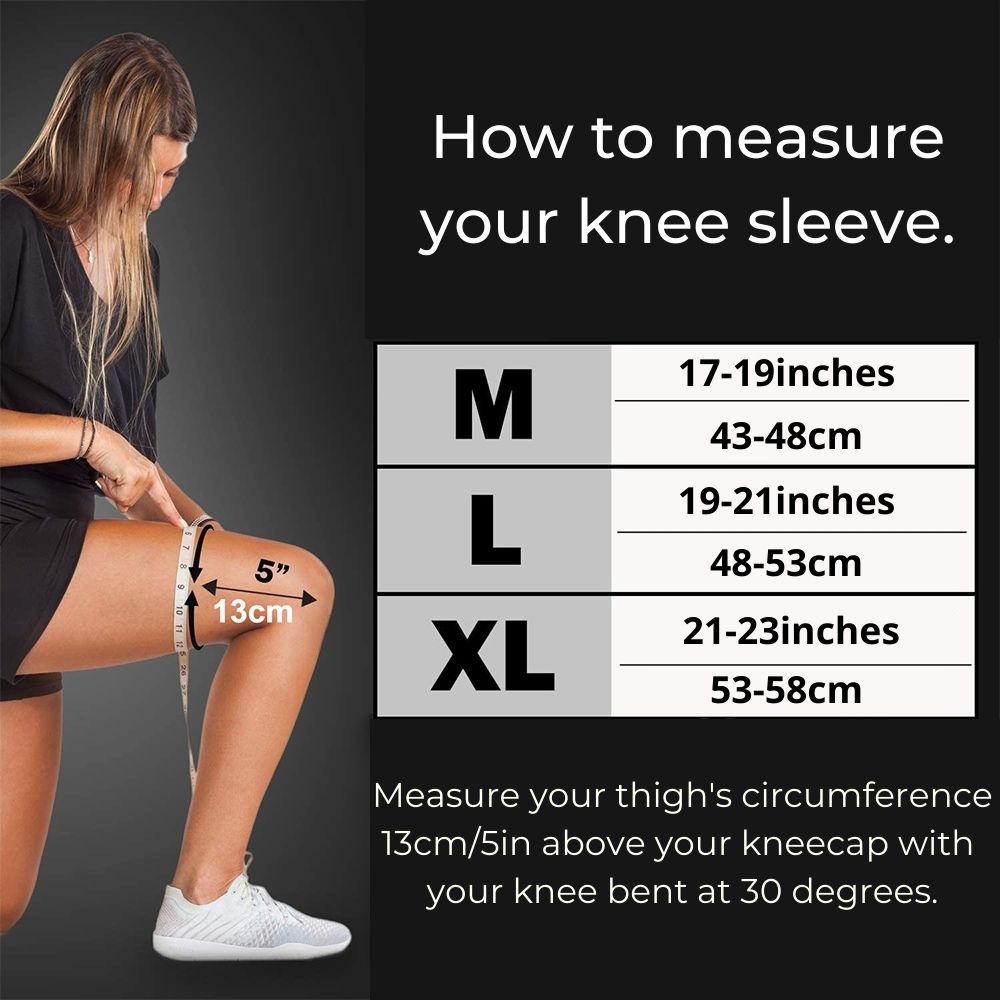 How to put the advanced knee support brace on?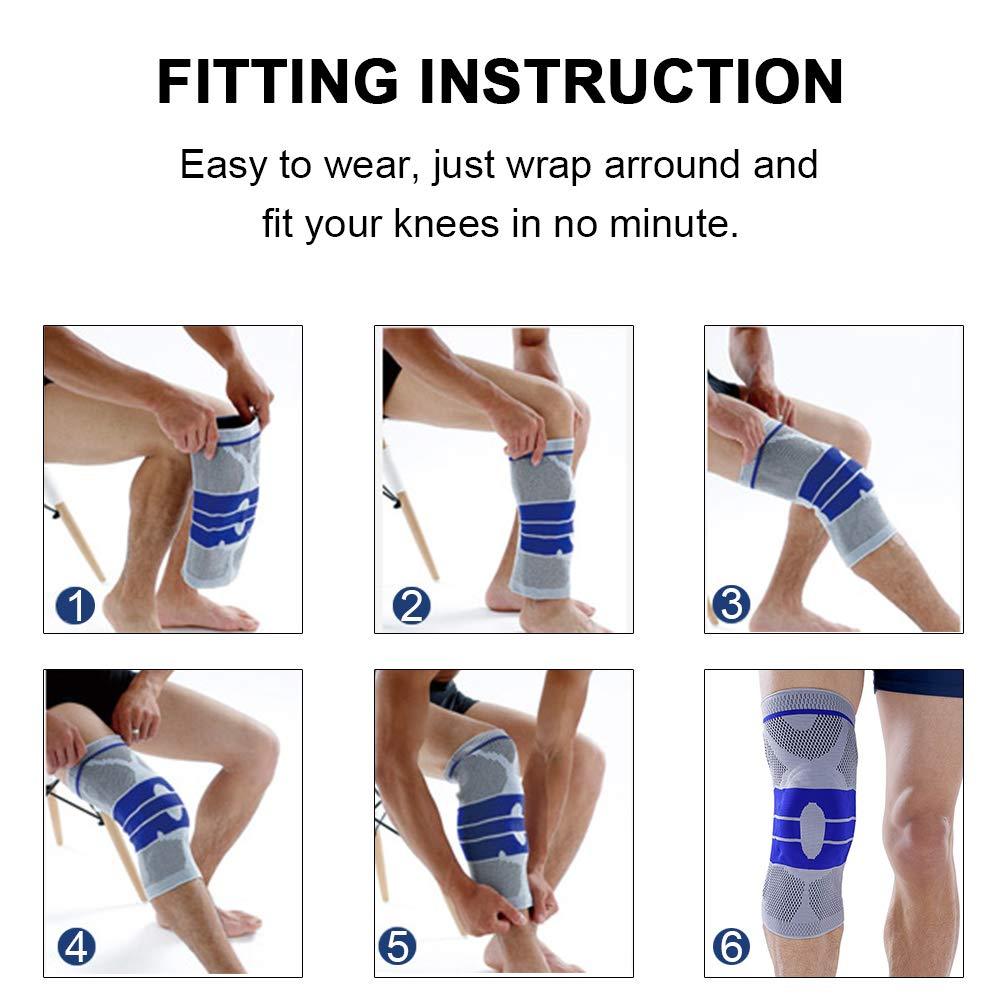 Package Include: