Simple Yet Focused Pedometer for Your Fitness Goals
At TekiCount, our mission originated in pursuing a pedometer that provides simplistic, improved features to make all its users better through design and the relentless pursuit of innovation.
Track your steps without disturbances. TekiCount brings you an easy-to-use step counter that focuses on your goal!
Why Choose TekiCount Pedometer?
The simplest way to track your steps accurately
Easy to use, Lanyard-Free, and no complicated settings—pull the battery insulator tab out of the back attach it to your belt loop or keychain.
Suitable for men, women, and kids who want to count their steps regularly
Want to know how many steps your dog made in the day? You can attach the TekiCount on their collar and get the numbers you're looking for
TekiCount Pedometer count steps accurately. You can walk 500 steps to test it.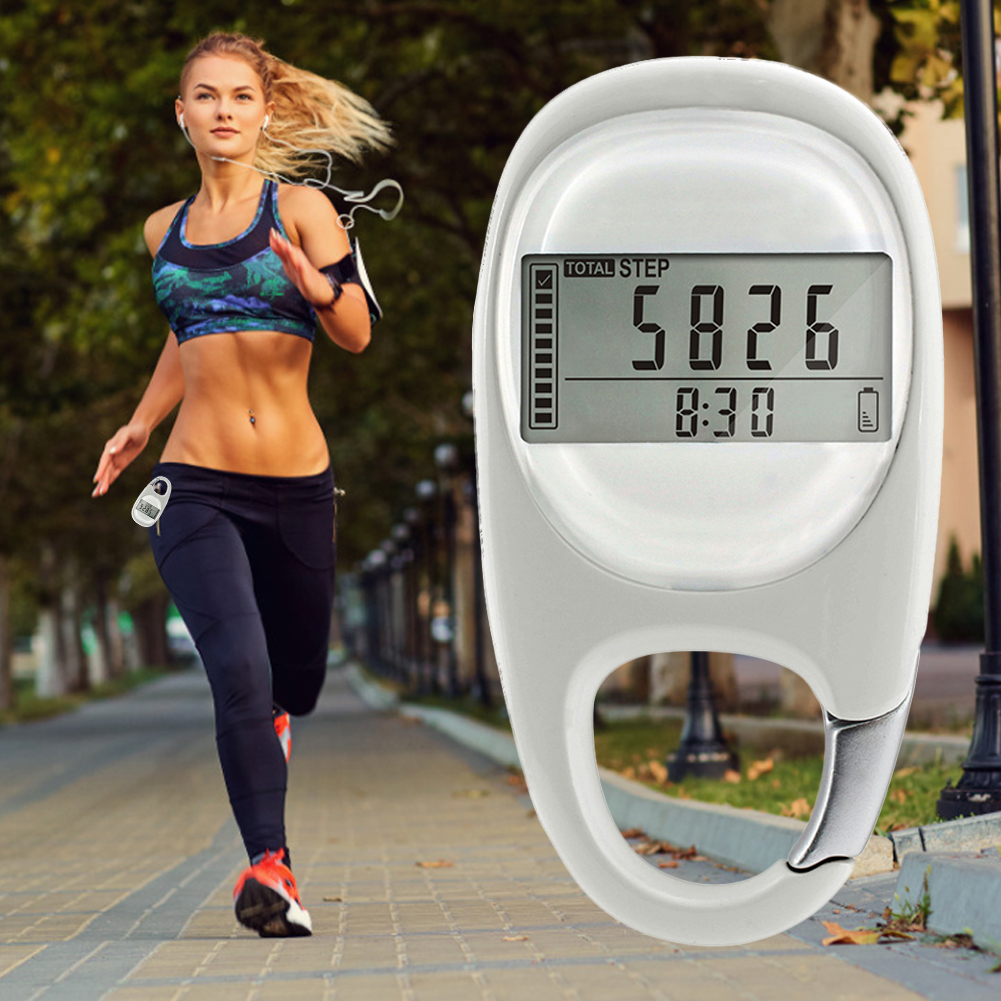 We're 100% Easy to Carry
Small size, lightweight, easy to place anywhere—that's what makes TekiCount unique. You can also put the device in your pocket bag or hang it anywhere with a loop. Our design guarantees a simple and easy-to-use pedometer for all your daily activities.
Acquire Accurate Data
Using 3D sensor technology, you can accurately calculate your number of steps, correct the wrong number of steps within 10 steps, and accurately understand your distance and calorie consumption.
Take Advantage of Our Accurate Tracking Features
The goal-setting stage is designed through the goal progress bar, and you can easily use it to track your own pace. Set daily goal steps and maintain a proactive spirit to achieve health goals.

7-day Memory to Know Your Progress
Our 7-day distance memory feature gives you a calorie history report to better understand your exercise status. The pedometer automatically saves the data every day and resets it at midnight every day.
Automatic Sleep for Battery-Saving
Once the device recognizes that you're not moving for over 3 minutes, it will automatically sleep to save battery. And once you start moving again, it will automatically reboot and count your steps without pushing any button.
Long Battery Lifespan
We use a CR2032 battery that can last up to 1-2 years.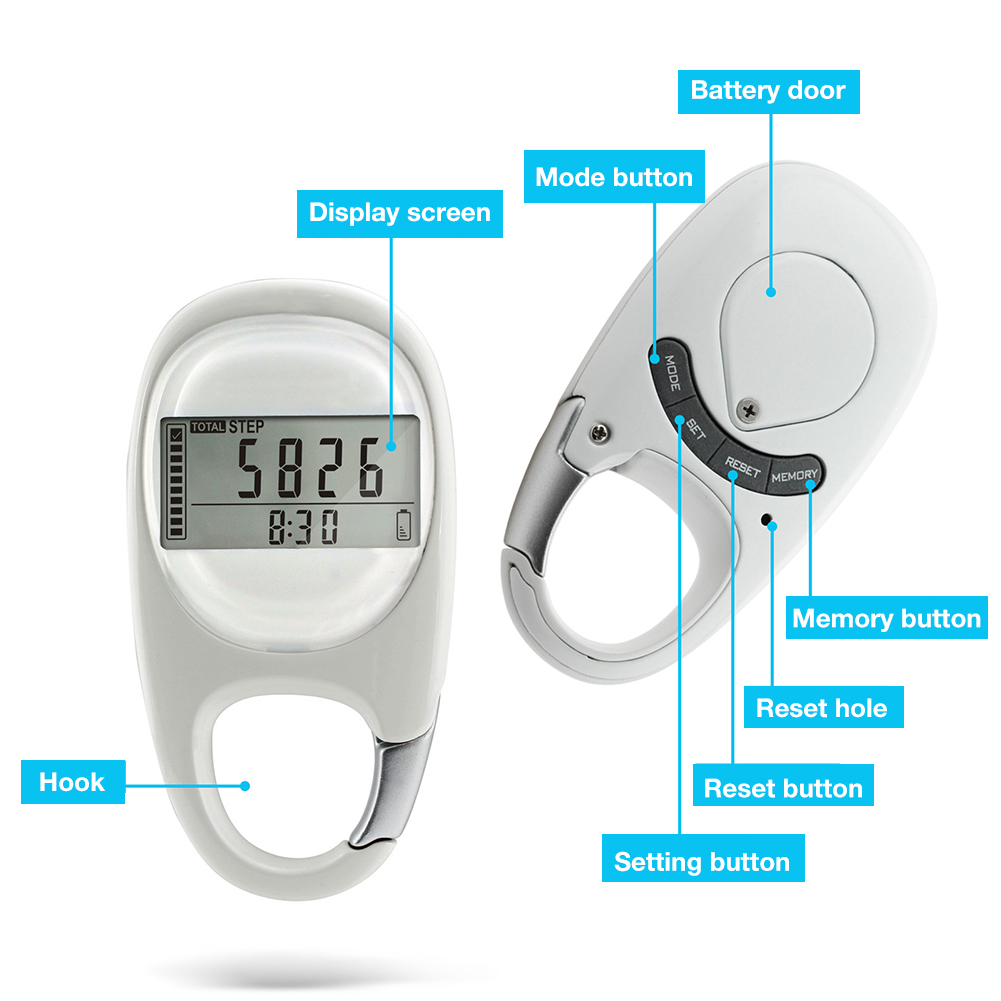 Package Include: