Hit Your Fitness Goals Every Day with a Device That Provides Accurate Numbers! Introducing SteppyFit – a Portable, Highly-Accurate Pedometer with Complete Fitness Tracking Features
Make Sure Every Step Counts… For the Most Precise Step Count, Choose SteppyFit!
Are you a big fitness aficionado who wants to make sure their steps always reach the optimum level for better health?
The SteppyFit is designed to give precision in counting every step you take every day.
Equipped with a high-sensitive sensor + complete fitness tracker features, you can count on the SteppyFit to ensure you hit your fitness goals and improve your game!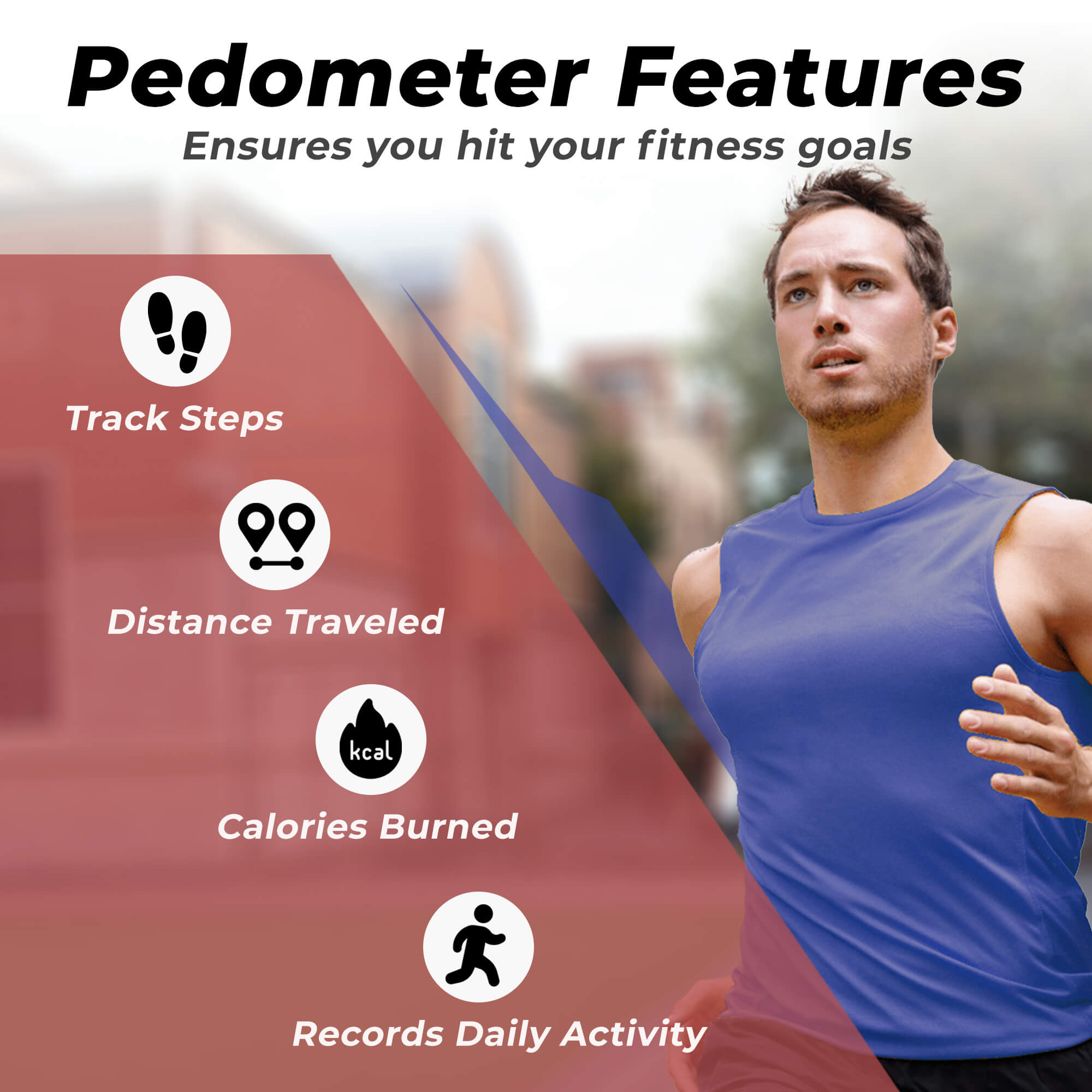 Why Choose SteppyFit Pedometer and Fitness Tracker? 
⭐️ It comes with a high-precision, ultra-sensitive sensor that detects steps accurately.
⭐️ It's not just a pedometer – it's also a fitness tracker for calories burned and distance covered.
⭐️ You can easily attach it onto your sports belt, or sports attire.
⭐️ The design is easy to use. Only 3 buttons to work with.
⭐️ This portable fitness tracker does not need a smartwatch to work.
SteppyFit Pedometer Features
The most complete pedometer that comes with additional fitness tracking features to help you monitor your fitness goals daily. Our step tracker aims to help you achieve your exercise goals easily, it can track your steps, distance traveled in Miles or Km, calories burned, and activity time each day.
Includes a large display screen that makes step count convenient to read. Monitor your steps easily with the SteppyFit. The large LCD screen instantly makes you see the steps you have taken in.
Easy to use pedometer that anyone can use. This will be the best fitness monitor for men, women, seniors, the elderly & kids.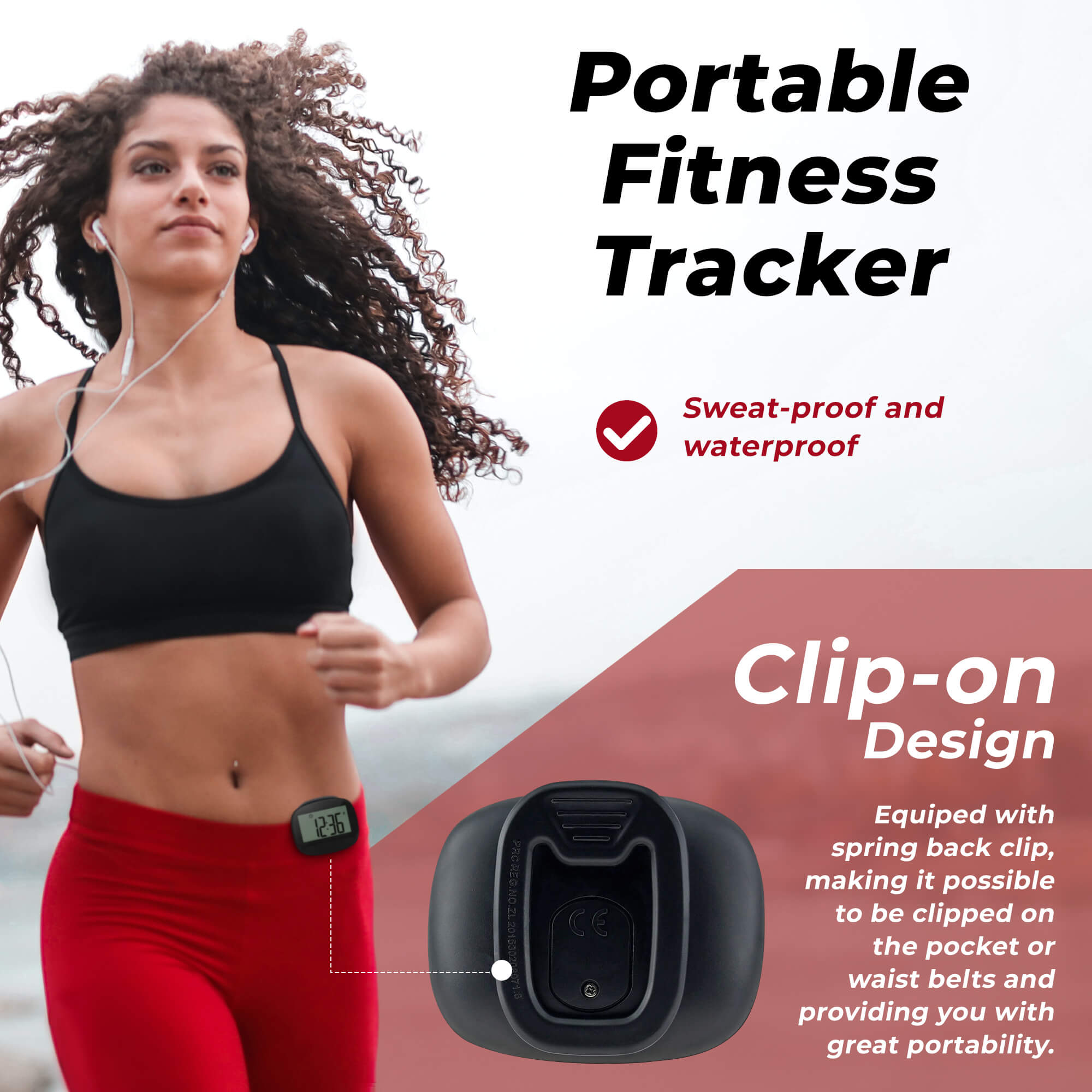 Portable size that's convenient to wear with you while you work out and walk. The SteppyFit is comfortable to wear with all kinds of clothing. You can also put in a pocket or bag or clip on your waist, belt or bra.
Works independently -No computer, app or Smartphone is needed. If no motion is detected for 1 minute, it will automatically shut off, very environmental and battery-saving. For accurate tracking, please mount the unit closer to the waist, because the paces are detected by the movement of the waist.
The Clip-on Pedometer for Walking has a spring back clip, making it possible to be clipped on the pocket or waist belts and providing you with great portability. In addition, the Multifunctional Pocket Pedometer is not only a step counter but also a clock, calorie consumption counter, distance counter, and activity timer.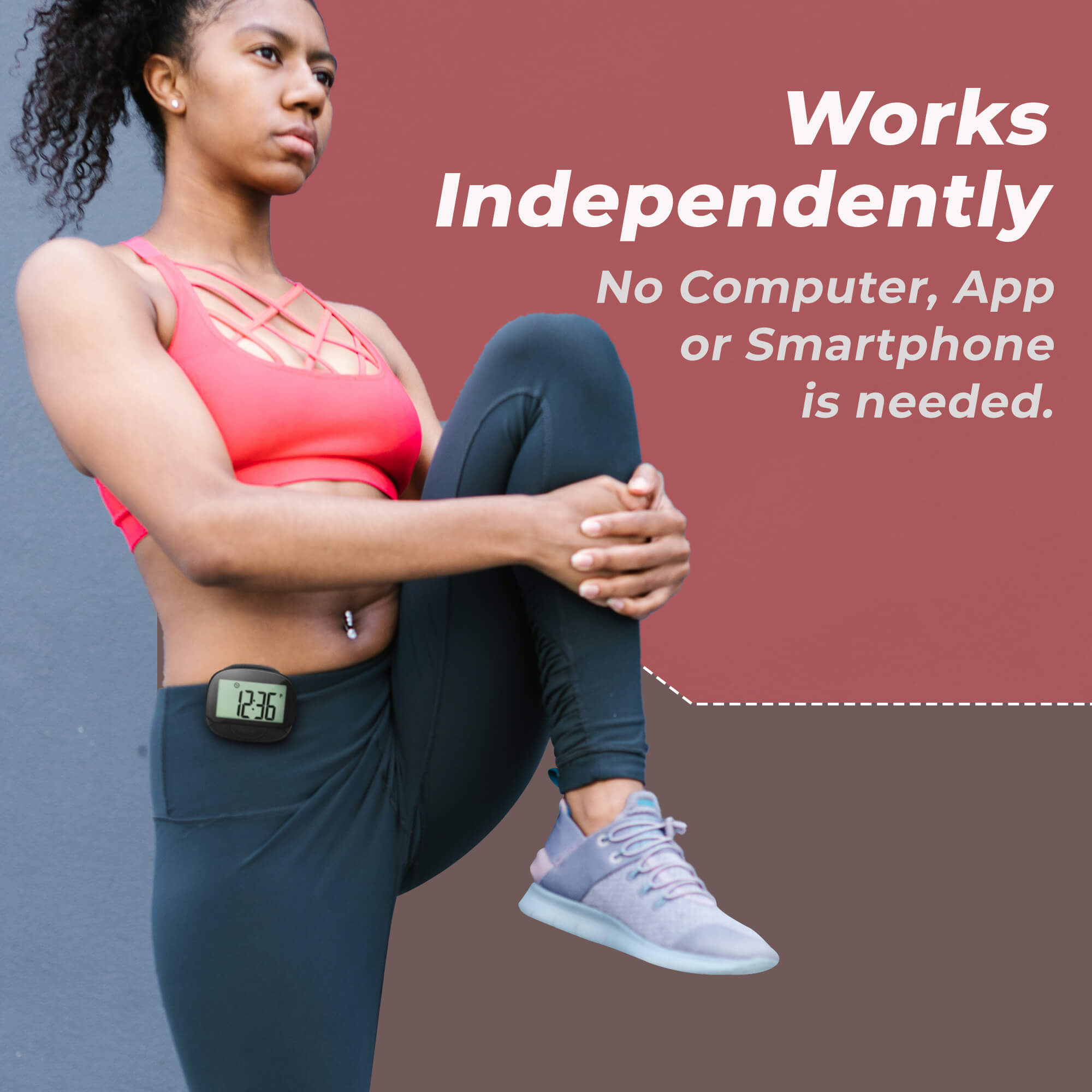 Specification:
Material: ABS
Color: Black
Power source: DC1.5v(AG-13*1pc)(Included)
Size: about 65* 52*23mm/2.55*2.04*0.90in
Hours: 12/24 hour clock display
Working Voltage: 1.5V
Number of Steps: 0-99999 steps
Calories: 0~9999.9 calories
Exercise Time: 0 to 1440 minutes
Distance Calculation: 0-999.99km
Package List:
1 * Step Counter
1 * User Manual