Get Your Fitness Tracking and Progress in One Easy, Simple Device
If you're looking for a fitness tracker that provides the best pedometer function, the OnsTracker is a perfect choice.
Track your everyday accomplishments including your heart rate, steps, distance, calories burned, and sleep quality with this easy, simple device.
Feel empowered to make a change and embrace your health goals with OnsTracker top-of-the-line fitness features.
Experience These Features With Onstracker:
SIMPLE ACTIVITY TRACKING

Easily track steps, workouts, sleep patterns, and more to monitor activity levels throughout the day, week, month, and year

MONITOR YOUR HEALTH

A comprehensive fitness tracker continuously records your body temperature, pulse rate, blood oxygen levels, and blood pressure for easy monitoring

LONG BATTERY LIFE

Equipped with a long-lasting, rechargeable battery, the fitness watch provides up to 10 days of tracking per charge

EASY TO RECHARGE

The simple design allows the fitness tracker to be recharged with any USB outlet, port, or power bank

INTUITIVE TOUCH SCREEN

Customize and navigate through the fitness tracker screens for easily viewing measurement and more
Best Gift for Family, Friends, and Yourself
This Fitness Tracker can be adjusted in length between 12.0cm up to 21cm. The total weight of the Fitness Tracker is 23.5 grams. It's lightweight, skin-friendly, and soft to wear—thanks to its comfortable strap and waterproof IP68 rating. It can follow your daily activities (work, sports, leisure, sleep), record your exercise, and health monitoring that is suited for men, women, and children. Hence, making this Fitness Tracker/Pedometer the best gift to give for any occasion.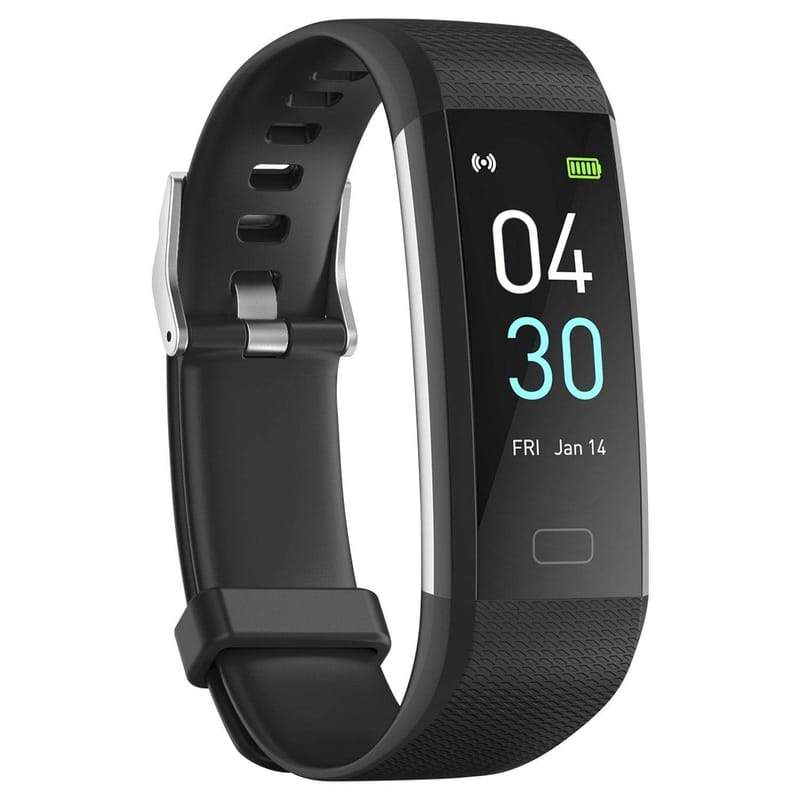 Working Time
The OnsTracker Smart Fitness Watch is the best partner at work. You can set it on the mobile app "Runmifit": up to 8 sets of alarms so that you don't have to worry about being late for appointments or forgetting important things. You can even set drinking water reminders and sedentary reminders to establish a healthy way of working.
Good health is the most important. You can receive information reminders on the smart bracelet.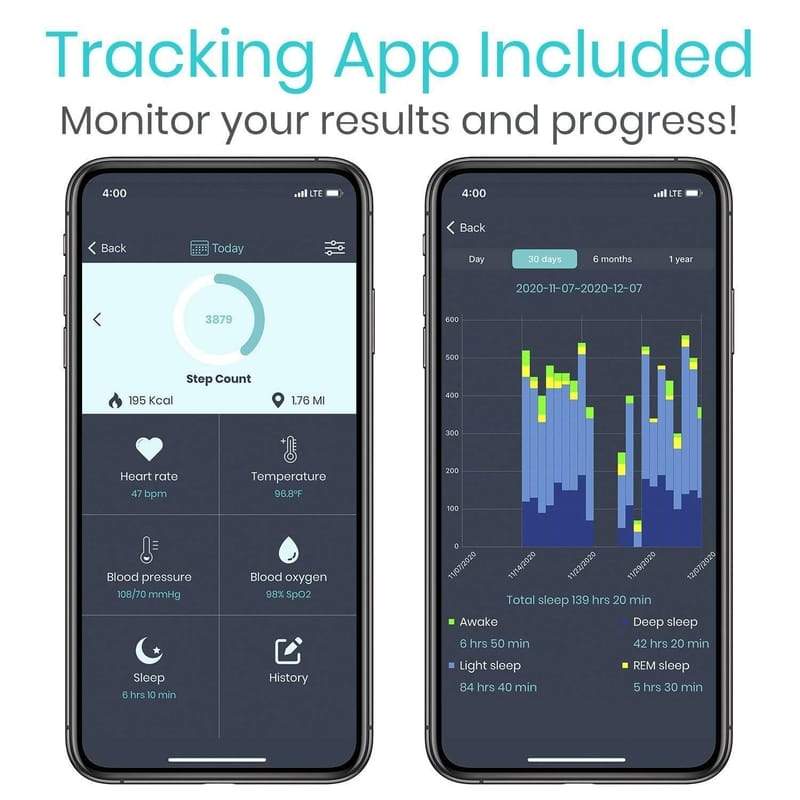 Sports Time
The Activity Tracker has 16 sports modes—including walking, running, cycling, mountaineering, football, basketball, badminton, tennis, yoga, etc. You can set 4 of your favorite sports modes and save them to Activity Tracker.
Further, the Activity Tracker can measure your calories, steps, and distance. It can tell you the amount of exercise that day in the most direct way, and when you reach the set goal, the smart will notify you.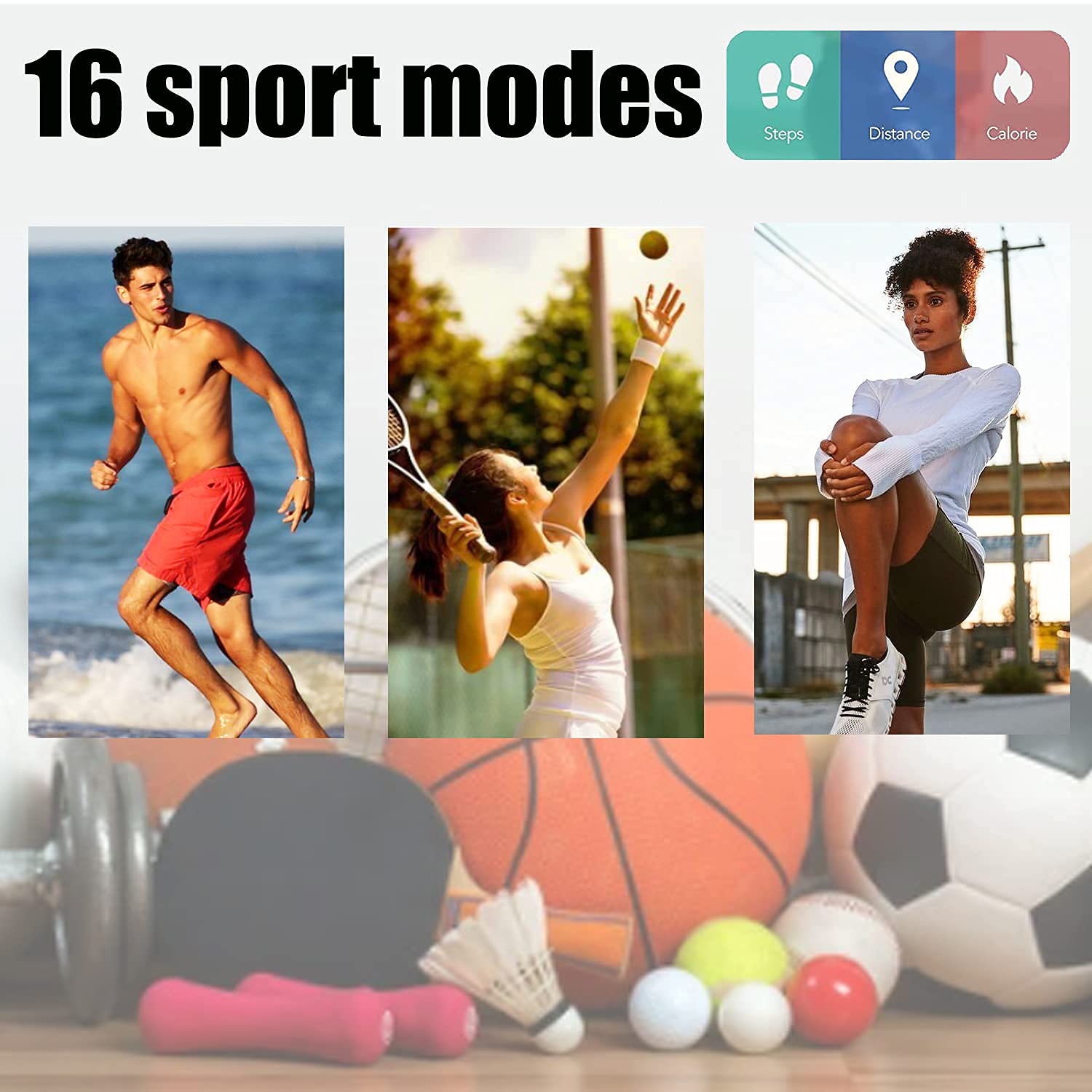 Heart Rate Monitor and Sleep Tracker
The OnsTracker Fitness Tracker can detect your heart rate, blood pressure, blood oxygen, and body temperature daily. Monitor your sleep and analyze your sleep quality through Fall Sleep, Deep Sleep, Light Sleep, REM Sleep.
You can view daily, weekly, and monthly data in the application "Runmifit" to help you better understand your health status and lead a healthy lifestyle.

Other Practical Functions
Sports Digital Watch with dial customization delivers: female health, remote camera, call & message alert, drink water reminder, sedentary reminder, alarm clock reminder, and GPS sharing.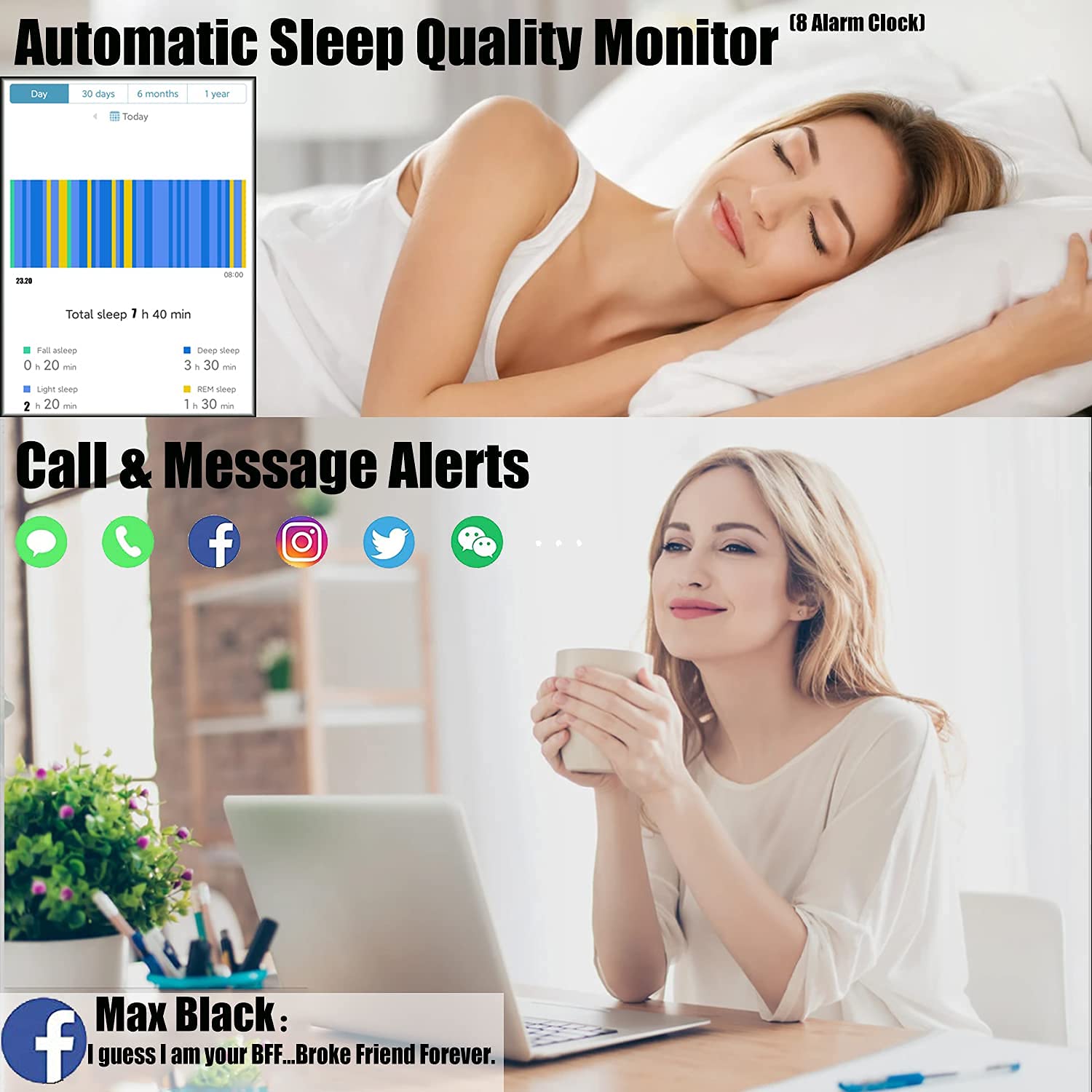 Fashionable and Diversified
Smart Bracelets can be matched with wristbands of different colors, and a variety of colors are available to make your smart bracelet more like fashion accessories. Different colors can meet the different needs of different occasions. The silicone material of the bracelet can protect and keep your arm safe, and it is soft and comfortable to wear.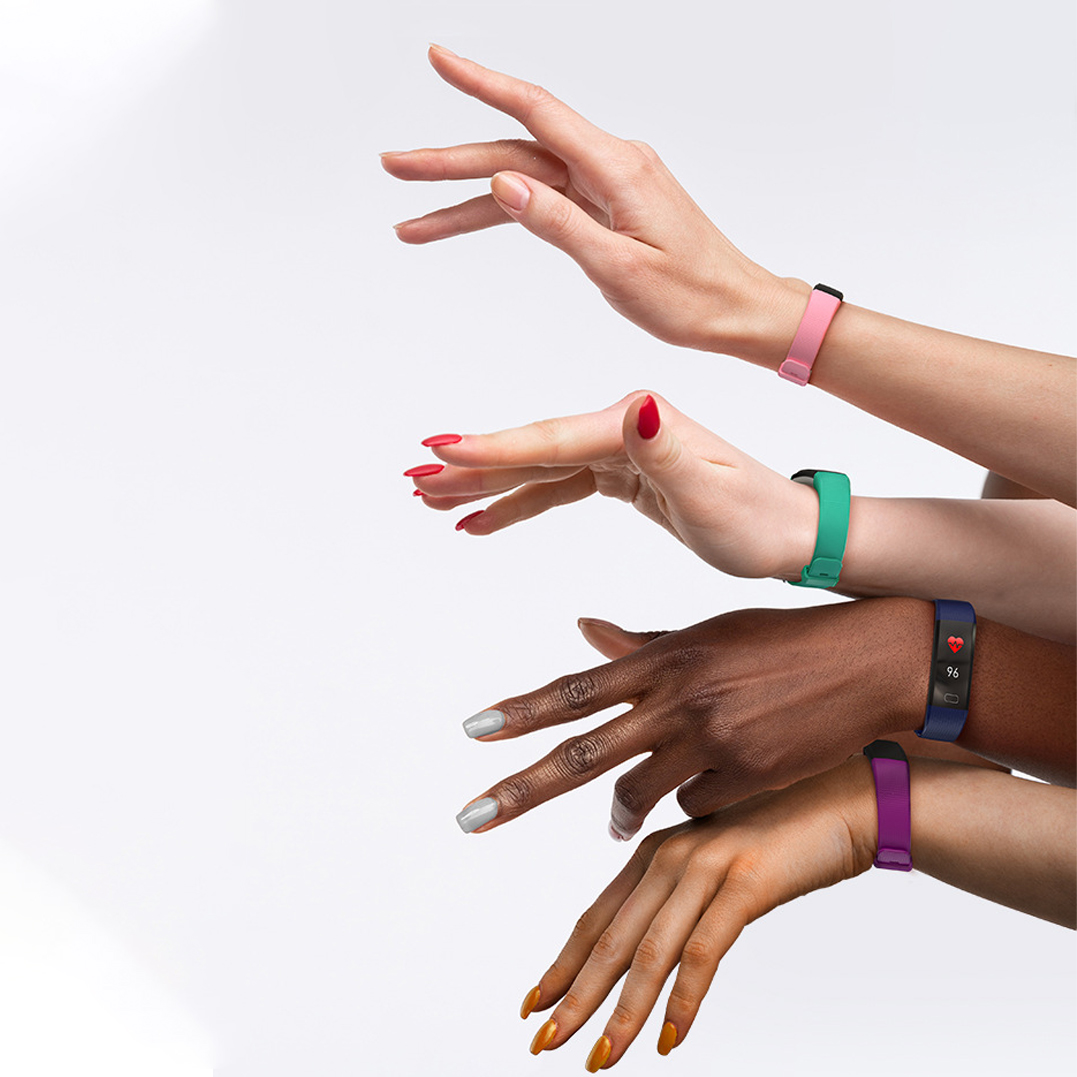 Standby and Waterproof IP68
Charging time 2H, normal use 7-13 days, standby 45 days. After purchasing and receiving the smart bracelet, please charge it first. Long press the smart bracelet button to turn it on. The waterproof rating of the watch reaches IP68. You can wear it while washing your hands, running in the rain or even swimming. This Fitness Tracker is compatible with iOS 9.0 above & Android 4.4 above smartphones (not for pc or tablets).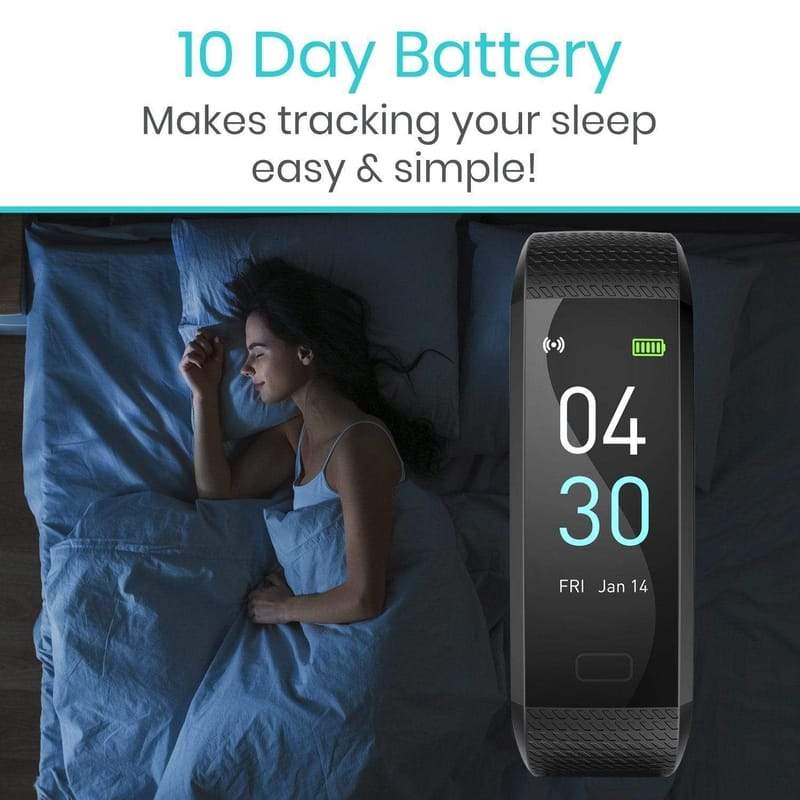 Uses:
For tracking steps, calories burned, pulse rate, blood oxygen level, body temperature, and blood pressure
This device is not to be used for medical purposes
Specifications:
Materials: ABS +PC
Battery: 105mAh
Bluetooth type: BT5.0
Display details: 0.96″ TFT color touch screen
Certification: FCC CE Rohs
Colors:

Black,

White,Red

,

Blue,Pink,Green,Brown
Care Instructions:
Gently clean the fitness tracker with a damp cloth
Do not allow the USB and other electrical components to become wet
Store in a cool, dry place when not in use
What's Included:
1 * Pedometer | Fitness Tracker