Durable, Non-slip Foam Roller Without Painful Nubs and Spikes. Designed to Glide Smoothly for that High Density Massage for Different Parts of Your Body. No Nubs, No Spikes that May Cause Discomfort!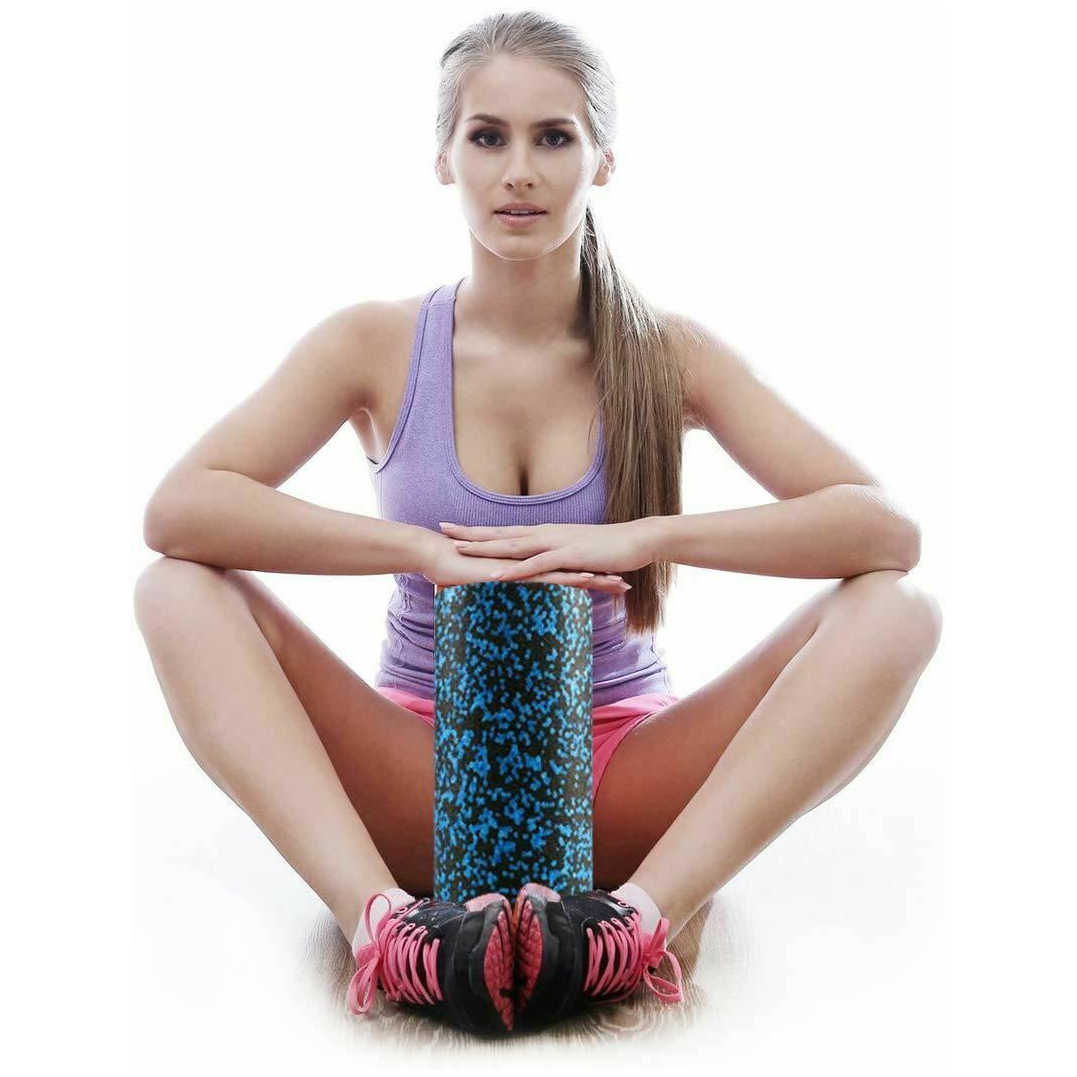 The Smooth, Ultra-Durable Non-Slip Foam Roller for Your Work Outs and Muscle Recovery!
Love foam rollers for the way they relieve your muscles of stress and tension… you're not just the biggest fan of spikes and nubs that are meant to target pressure points. You find them painful, and you prefer the pressure without the bulges.
Smooth, bump-free, and durable, the SpuxSoothe is for everyone who loves that efficient, high-density massage that won't leave your muscles sore all over.
Made from high quality EPP foam, the SpuxSoothe is both durable enough to hold up your weight, and less intense on the muscle so you won't have to worry about getting sore marks after every session.
The SpuxSoothe is versatile foam roller that can be used as a work out tool and a post-workout recovery!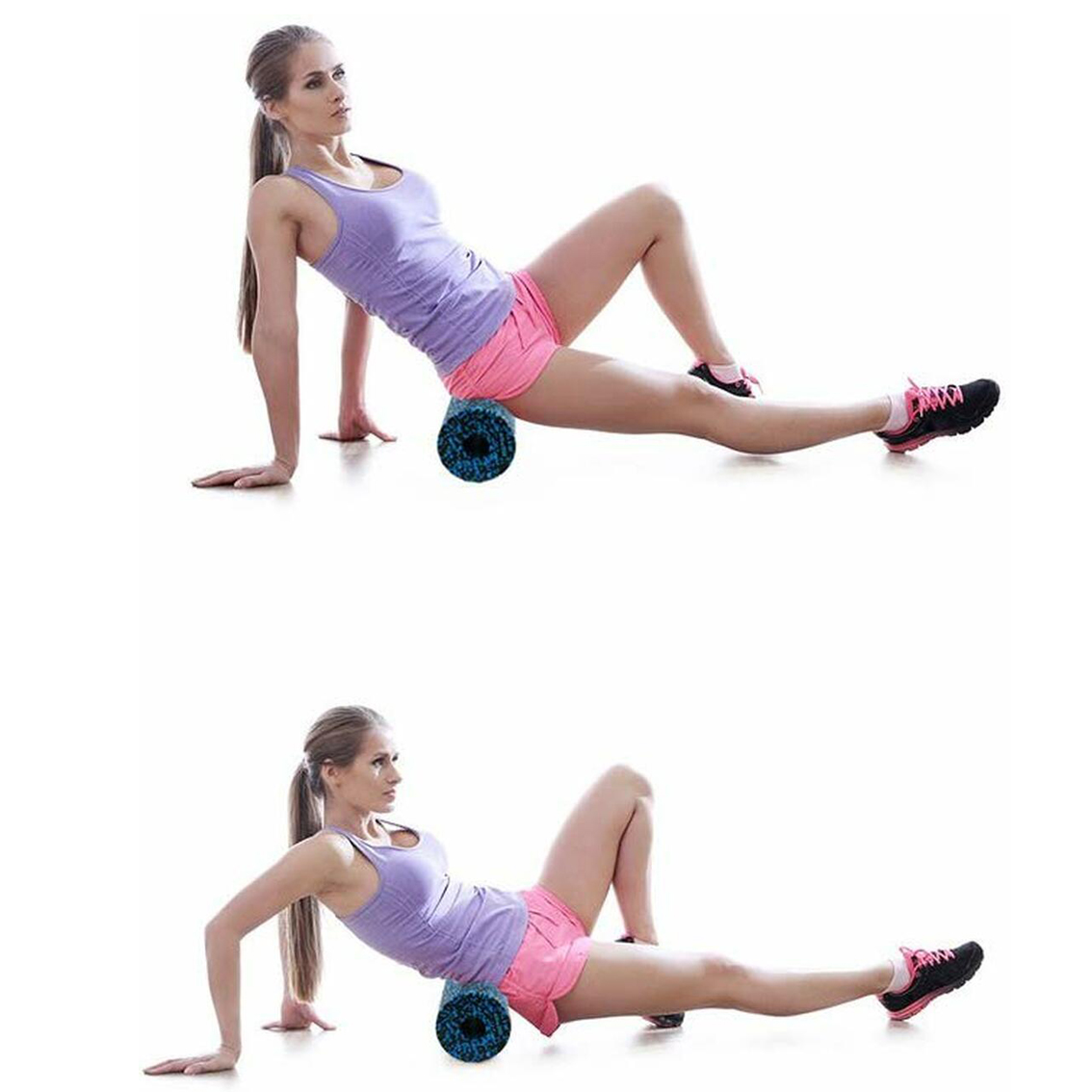 The SnuxSoothe Foam Roller Is For You if…
You are done with the painful spikes and nubs that promise better massage. The foam roller features a smooth surface that eliminates the pains and bruises left by nubs and spikes.
You want a smooth, seamless bump-free massage. If you want a massage quality that goes all the way through, the SnuxSoothe is for you.
You are looking for a skin-friendly foam roller made from high quality EPP foam material. If you're looking for a foam roller with an actual EPP foam that's tough on knots but gentle on the skin, you can trust SnuxSoothe.
You want a nub-free foam roller that offers traction for the skin. Even though the SnuxSoothe does not come with spikes and nubs, the foam roller is designed to provide traction on the skin so the roller stays in place.
You want a durable foam roller that can cater massaging all parts of your body. Hate it when foam rollers bend or collapses while you're using it? Not with the SnuxSoothe!
You want a lightweight foam roller you can bring anywhere. A very lightweight tool you can bring anywhere.
You aim to buy a foam roller that can both be used on workouts and post-workout recovery sessions. This is great for yoga and for relaxing the muscles after workout.
SnuxSoothe Features
Smooth surface made with EPP foam material. No nubs, no spikes, no grids. The design includes a smooth surface for equal muscle recovery. Foam material is made of EPP foam that is gentle on the skin.
Durable core foam roller. You won't have to worry about the foam roller breaking unexpectedly. The foam roller comes with durable ABS core that holds up to 300 lbs of weight.
Ergonomic design with great traction. The foam roller comes with a non-stick but firm grip design that holds the roller in place.
Made with less-painful foam material. Unlike traditional materials for foam rollers, SnuxSoothe features EPP foam that doesn't put too much pressure on the skin.
Best foam roller for small to large frames. 12-inch size great for small to large frames.
Does not leave bruises. The design allows a balanced massage quality which prevents spots and bruises from developing.
Provides smooth-flowing massages. No bumps, no squeaky sensations while you are doing the massage!
Lightweight foam roller for workout and recovery. A total of .8 lbs – this lightweight foam roller is easy to carry around!
Package Include