A New and Improved Durable, Multipurpose Foam Roller Designed To Provide Stable, High-Density Massage For Your Entire Body!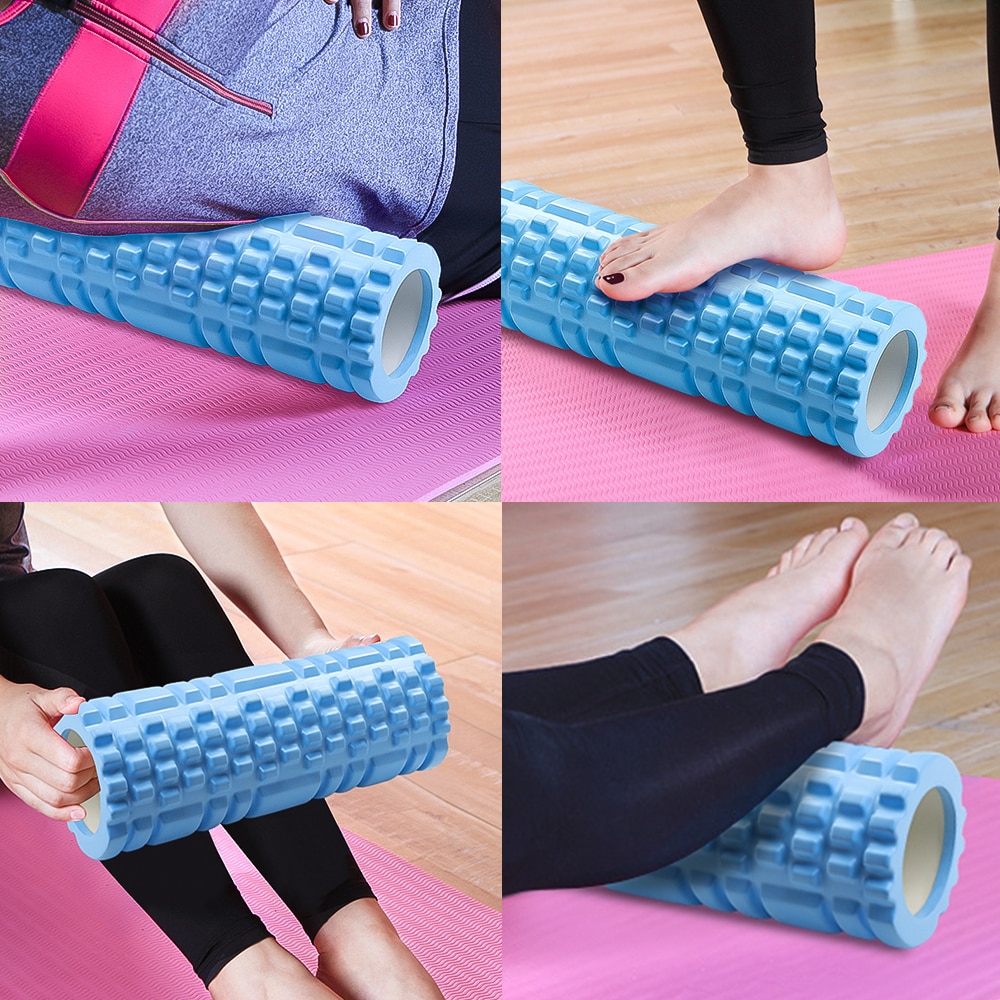 A Foam Roller Designed to Firmly Provide Muscle Relief Without the Wobble, the Discomfort, or the Squeaky Rolls!
The sound of popping muscles relieved from pressure and knots is always music to your ear – this is why you're an avid fan of foam rollers.
You want to experience relief even in the comforts of your own home, so you're looking for a foam roller with high-density pressure that can target even the most stubborn knots. Since you're going to be pressing your back, legs, and arms on it, you also want a massage roller that's sturdy enough to massage your entire body properly.
You've had enough of those wobbly, small, flimsy rollers that get deformed during use. You're looking for something that can hold up.
All the best qualities of the foam roller you will find in the AxzoMax foam roller for instant relief!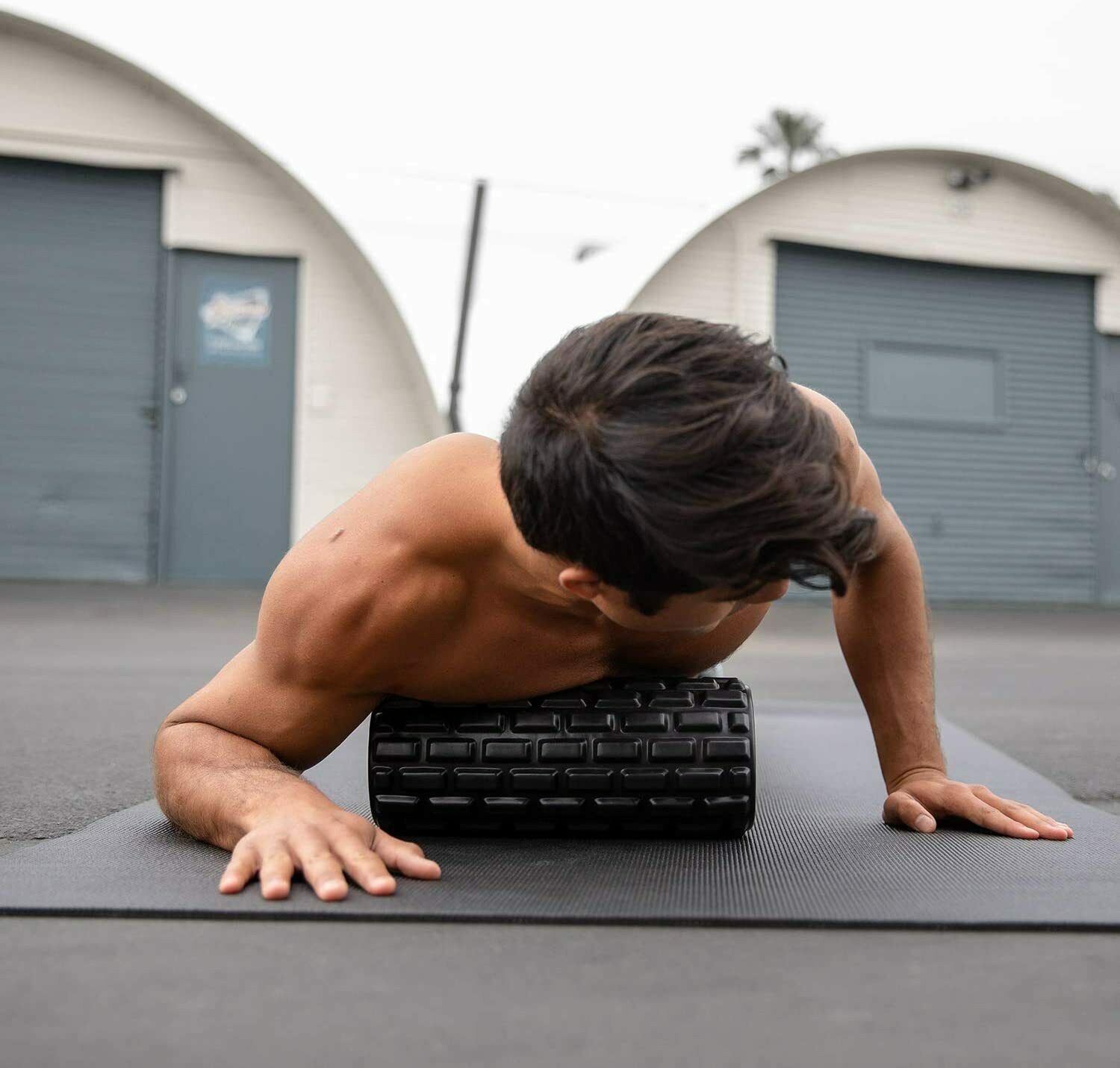 The AvoxMax all-in-one foam roller is for you if…
You're looking for a foam roller that is designed for high-density pressure. You like high pressure to get those knots popping! The Avoxmax features a design that increases density with every contact of the roller to the skin.
You're looking for a foam roller that mimics the sensations from massages done by hand.  You can still experience touch therapy with the AvoxMax!
You want a foam roller that can provide smooth massage all the way through. Hate it when you don't get the full massage experience? The AvoxMax comes with no breaks in its design, making it efficient in providing you with a smooth-flowing massage.
You want to buy a foam roller that's effective for a whole-body massage. The foam roller you can use to relieve pressure from your back, neck, arms, legs, hips, and even abs.
You prefer a foam roller that won't get bent when used. Made with durable foam that holds up even when used.
You are done with foam rollers that don't provide enough traction. The high-traction design of the AvoxMax makes the roller stay firmly on your skin without losing pressure points.
You want lightweight foam rollers that you can bring anywhere. 
You want a foam roller that comes at a right size. The AvoxMax comes in a decent size enough to target most parts of the back.
You're looking for a foam roller with quality foam material – not just styrofoam! Get the pressure without skimping on the comfort. The AvoxMax is made from quality ABS and EVA foam to prevent you from feeling unbelievably sore all over.
AvoxMax Features
The foam roller with 3D design for high-density massage. The overall design of the AvoxMax supports high-pressure massages.
Includes massage zones and slots that mimic the sensation of massages done by hand. Every massage feels like one that is actually done by an actual hand.
No-break foam roller with pressure points all the way through. No squeaky rolls here. The design which runs all the way through gives you a smooth, continuous massage.
Great for an all-body massage. Perfect for the back, glutes, sides, legs, shoulders, and hips!
Foam roller made with durable, high-quality ABS material and firm yet comfy EVA foam. No sores! You won't have to endure painful sensations. The EVA foam cushions your skin from soreness.
Lightweight foam roller you can bring anywhere.  You can bring it to the gym and your yoga classes.
Made with high-traction material that makes the massager cling to the skin. The AvoxMax stays in place when you use it.
Great for post-exercise recovery, and for releasing muscle knots and tensions. Wellness guaranteed!
Specifications:
Material: EVA and ABS
Size: 13 x 5.1 x 5.1 inches
Style: Massage roller, pilates foam roller
Color: Black, Green, Blue, Purple, Orange, Pink, Red
Note:
Please allow 0.1-0.5cm differences due to manual measurement.
Due to the different displays and different lights, the picture may not show the actual color of the item.
Included: