Camping Shouldn't be 100% Inconvenient!
Outdoor trips are popular for both fun and inconvenience. You'll sleep on hard surfaces, only get your tent as your cover, and sometimes, you need to take the most inconvenient bath time! Uncomfortable situations sure take the fun out of camping and adventures. The good news is that you don't have to endure the discomforts of camping and outdoor trips 100%! With the SpringvaFlow, at least you can experience more convenient bath times while you are outside.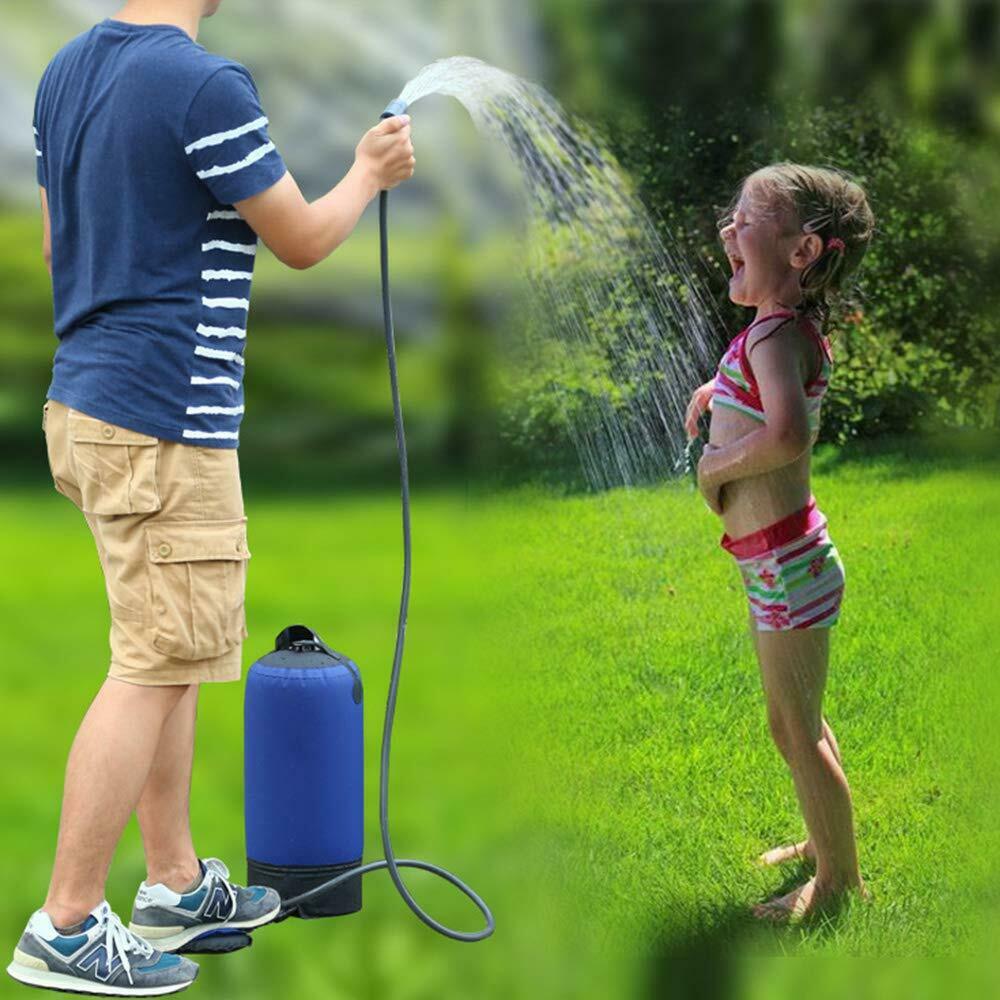 Designed to Bring Comfortable Bath Times While You Are Outdoors
No more enduring cold rivers or no-bath days! This portable camp shower makes camp showers a non-negotiable must-have.
Made from seamless waterproof fabric, this compact outdoor shower bag can hold up to 4 gallons / 11 liters of water at a time and is easy for you to refill via its large water inlet. It features a powerful foot pump to deliver strong water pressure for a soothing shower and a press-type nozzle for easy control of water flow. 
Crafted like a real indoor shower, you can still get a taste of comfort even if you're camping.

Features:
Effortless Foot Pump:  The unique foot pump delivers strong water pressure to lift water to the height of 2 meters. Can deliver up to 11L of water at a steady speed for the same refreshing shower outdoors as you take back at home.
Press-Type Nozzle: This allows you to easily control the water flow. Enjoy a soothing shower at your own pace and no need to worry about draining water.
Leak-Proof: Seamlessly sewn up with high-grade waterproof fabric, the camping shower bag ensures great water tightness. Plus, a protective strap at the top prevents the cap and water from popping out.
Super Compact: Easily fold or unfold your portable shower during your trip. The compact size and an included zipped carrying bag for mobility, make this outdoor shower a handy and lightweight solution for rinsing off sweat and dirt on the go.
All-Purpose: Can be used for any recreation sport when traveling, washing cars, bathing pets, rinsing dishes, gardening, and more. Portable summer travel shower for camping, road trip, cycling, and surfing. Works great as a pressure shower for washing cars, bathing pets, rinsing dishes, and watering plants as well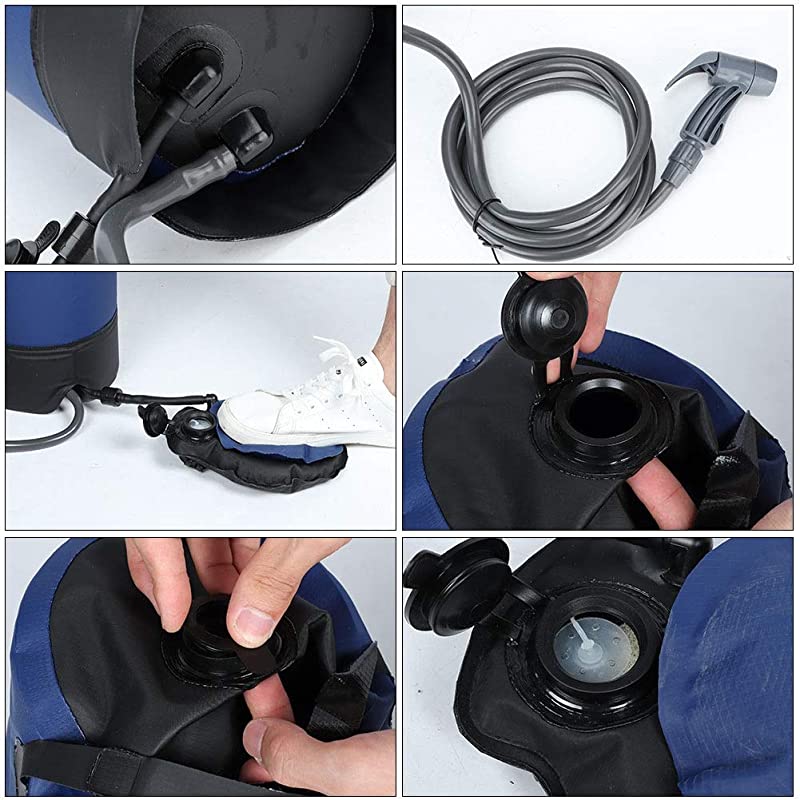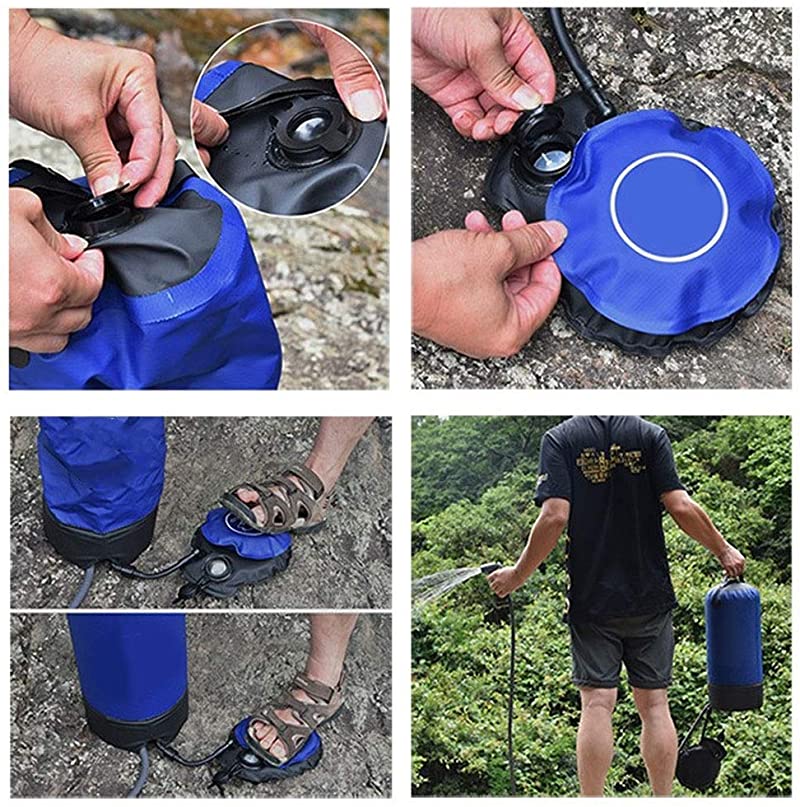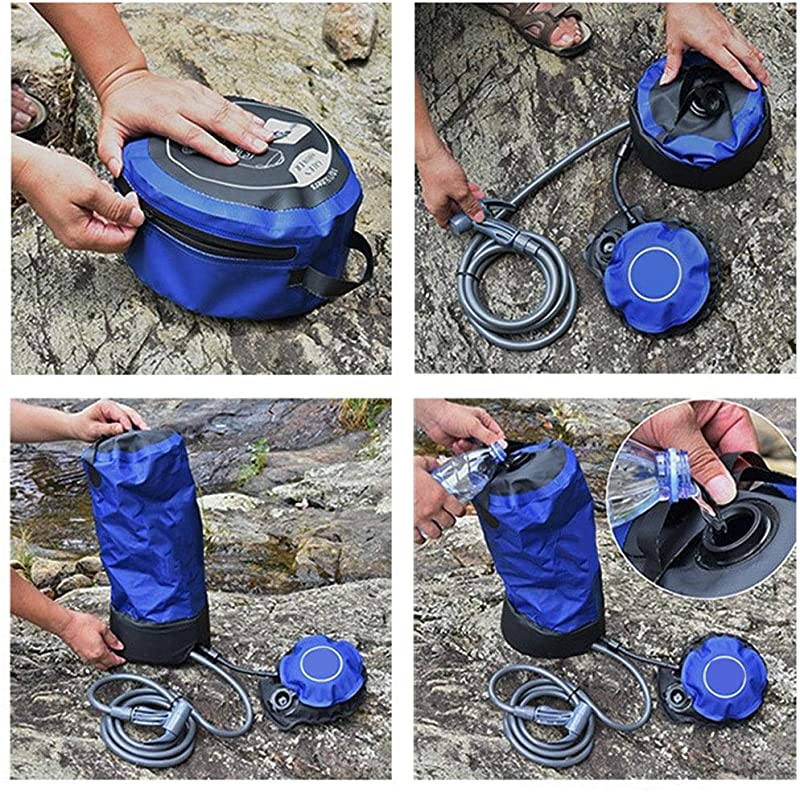 Specifications:
Volume: 11 liters / 4 gallons
Material: waterproof PVC
Size: 18.1 x 7.9 inch
Length of hose: 78.7 inches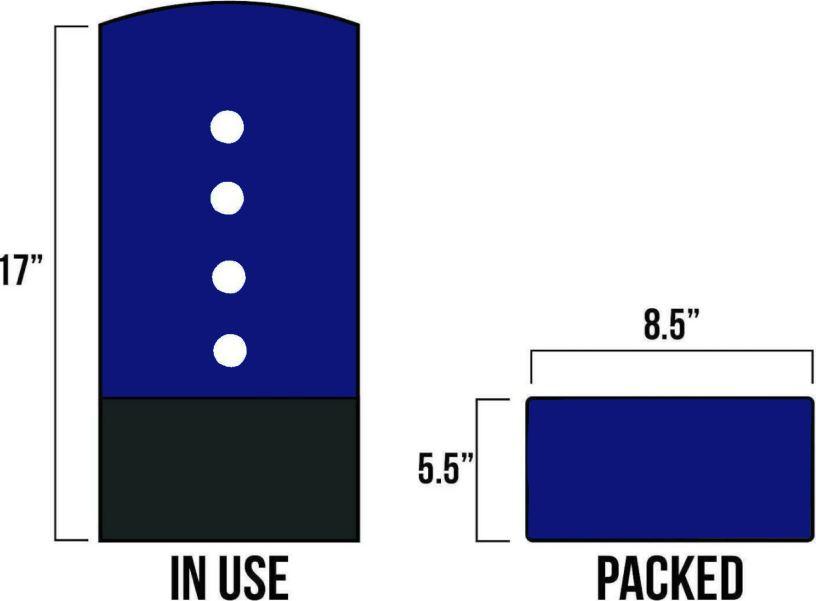 Package includes:
1 x Camp Shower Bag
1 x Press-type Shower Head
1 x Foot Pump
1 x Zipped Storage Bag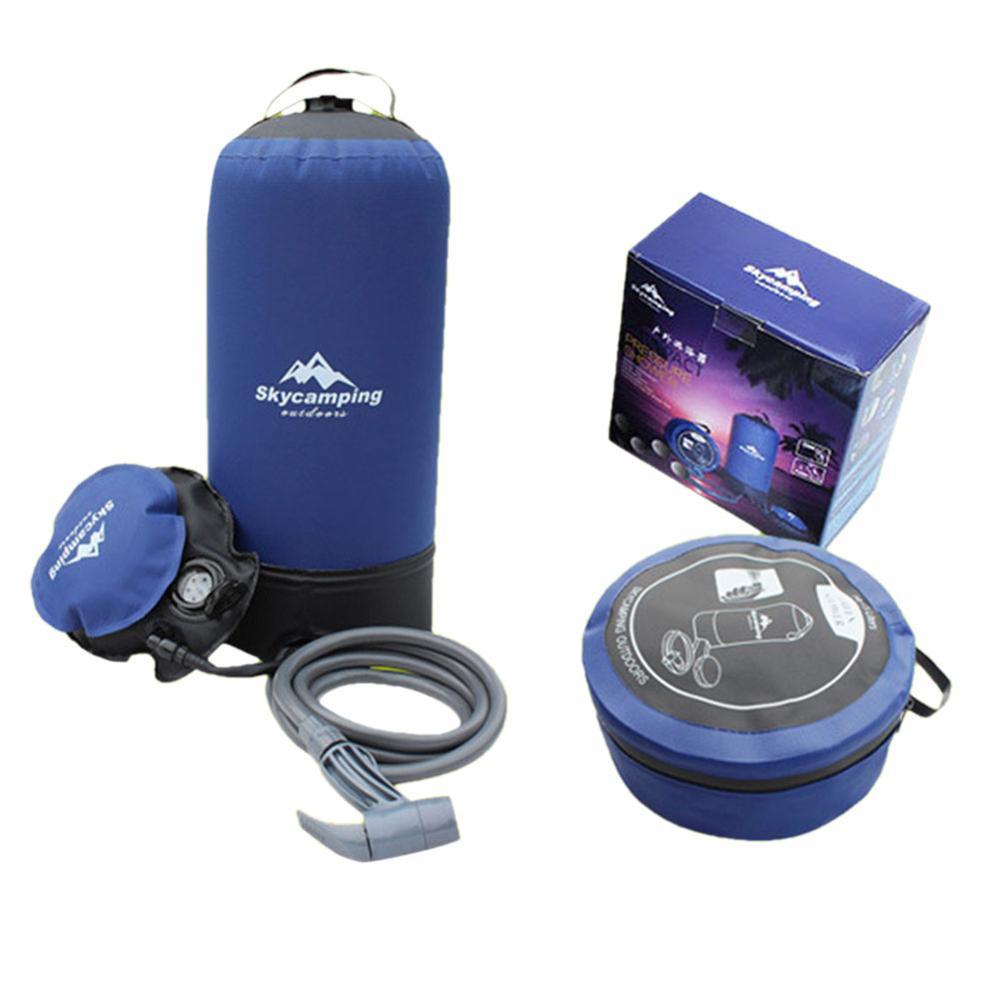 Note:
Please make sure all parts, especially the washers, are firmly attached and screwed to prevent water leakage.