Showering Outdoors Has Gotten Even Better!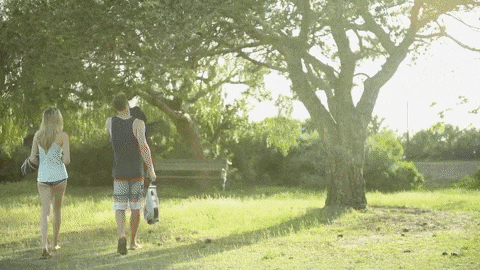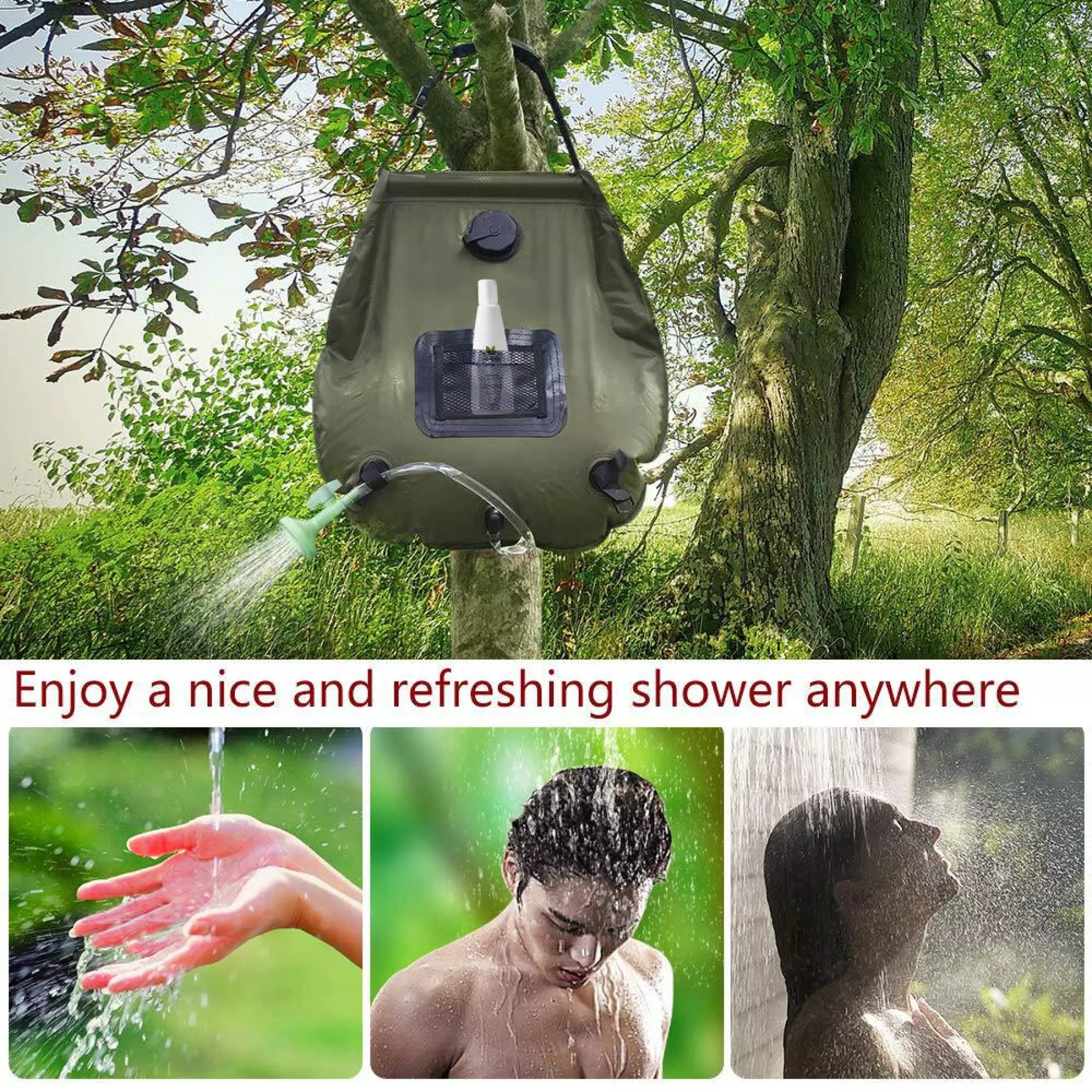 If your outdoor trips are often filled with miserable bath times, it's time for the EzvaWash camping shower. EzvaWash eliminates all the issues that make you hate outdoor showers – uncomfortable locations, freezing cold water, and bathing inconvenience. This handy, easy-to-use camping shower can save you from enduring difficult bath sessions, and no-bath days during camping.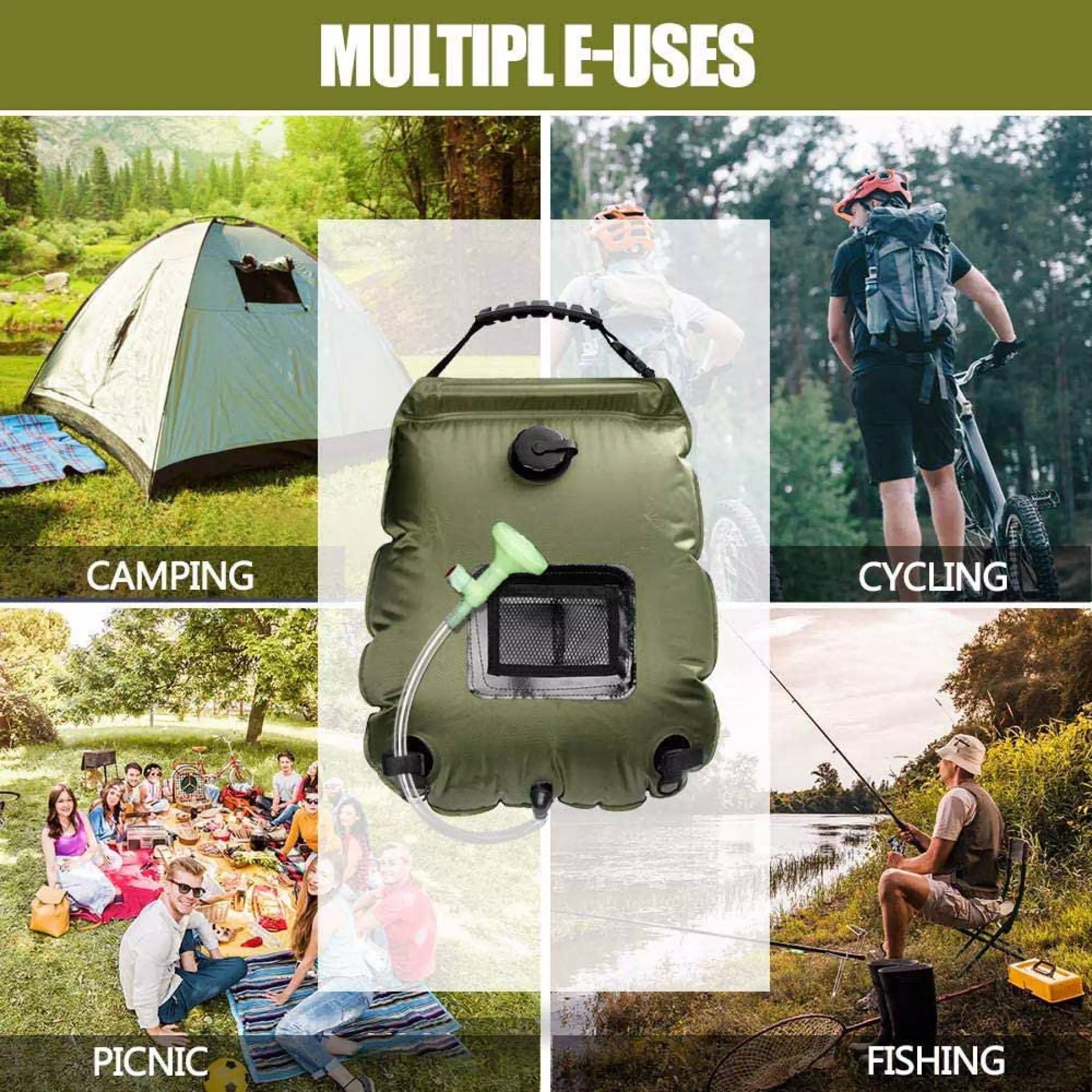 EzvaWash Features
The right size for outdoor baths. The EzvaWash has a 5-gallon (20-liter) capacity to allow you to get water enough for a shower that makes you feel clean and refreshed. No need to skimp on the water – EzvaWash has room for enough.
A portable shower head makes bath time more convenient. Feel like you're bathing in the comfort of your home even while you're outdoors. The portable showerhead helps you experience a hands-free outdoor bathing experience.
Uses solar power to heat water up. No need to endure uber-cold water. The EzvaWash uses the power of the sun to increase the temperature of the water inside the bag.
Made from premium material. The EzvaWash is made from 100% PVC – durable and lightweight. This foldable PVC camping shower only weighs 1.1lbs without any water on.
Multipurpose. Great for all types of activities – camping, picnic, hiking, fishing, and backyard bonding!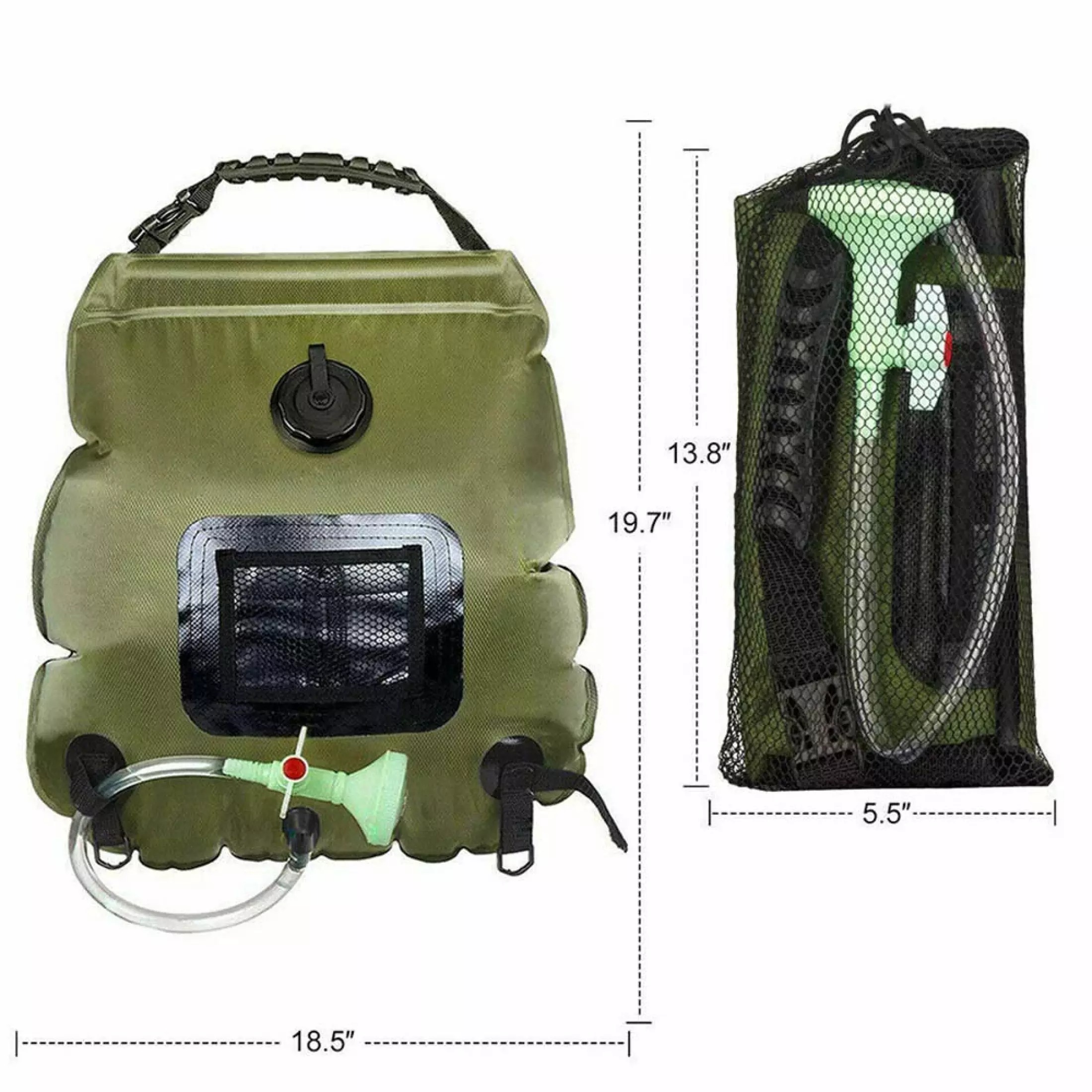 Why Portable Outdoor Shower Bag is for you?
Take the shower with you- What's more to miss when you are away from home when you've got a 20L showering bag you can take anywhere with you!
Bathe in nature- Enjoy a warm showering experience on your outdoor adventures, hang a shower bag above your head to shower like at home!
Wild and clean- Don't neglect your hygiene just because you are out in the wilds, keep your body fresh on all your long travels!
Portable Outdoor Shower Bag is the ultimate choice- You don't have to live dirty when you visit nature anymore, get a refreshing shower anytime you need one to stay clean on all your travels!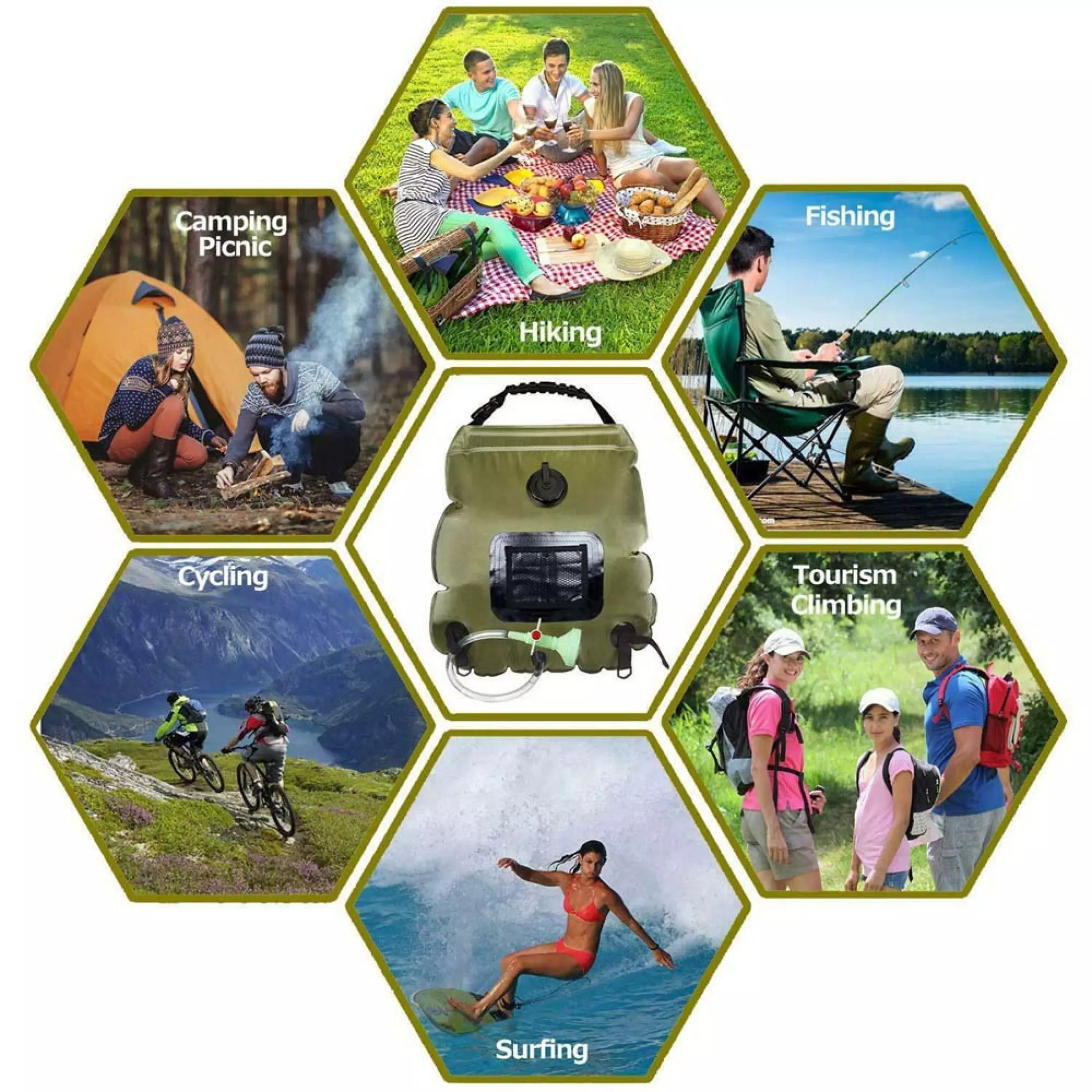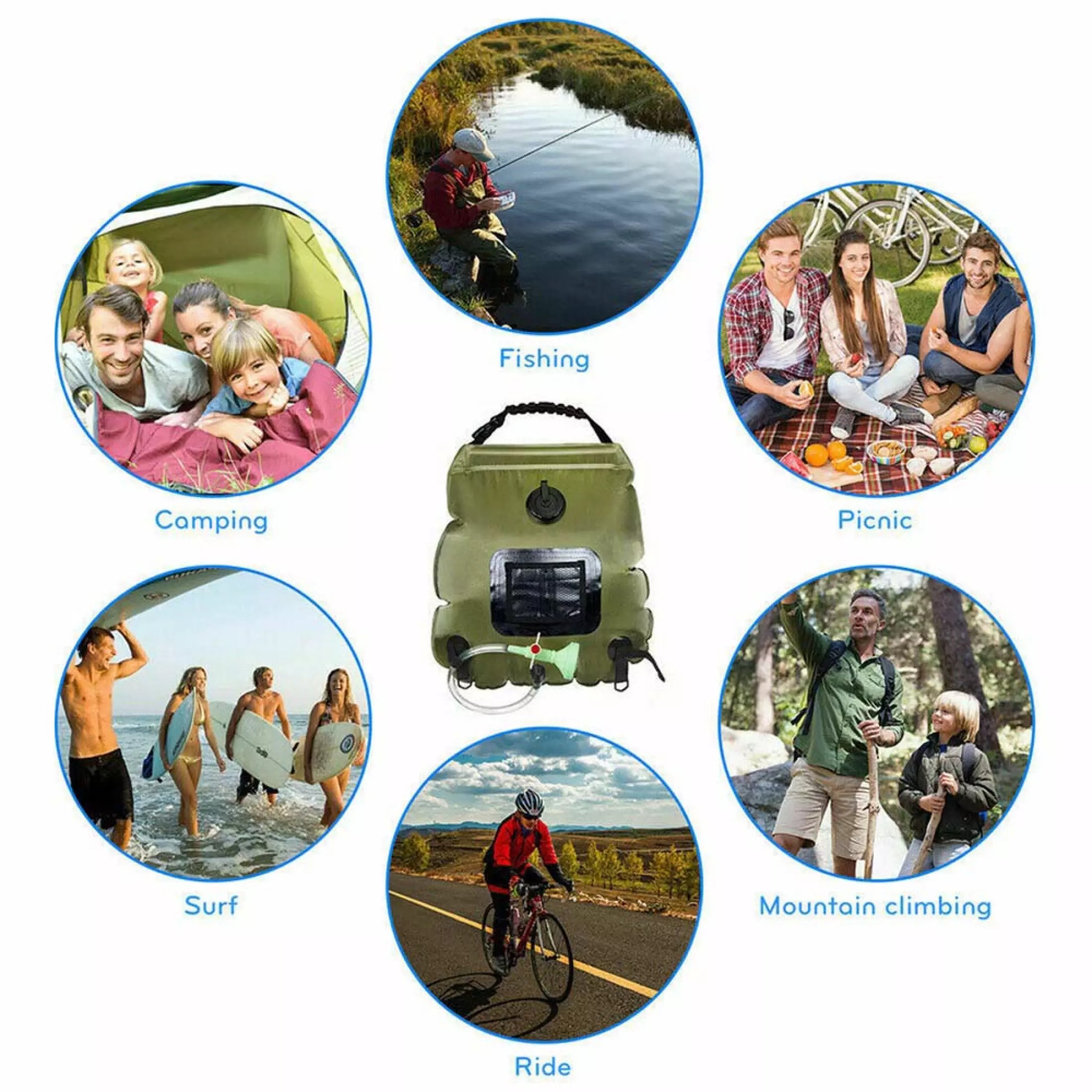 PACKAGE INCLUDES
shower bag * 1
hose * 1
nozzle * 1
storage net bag * 1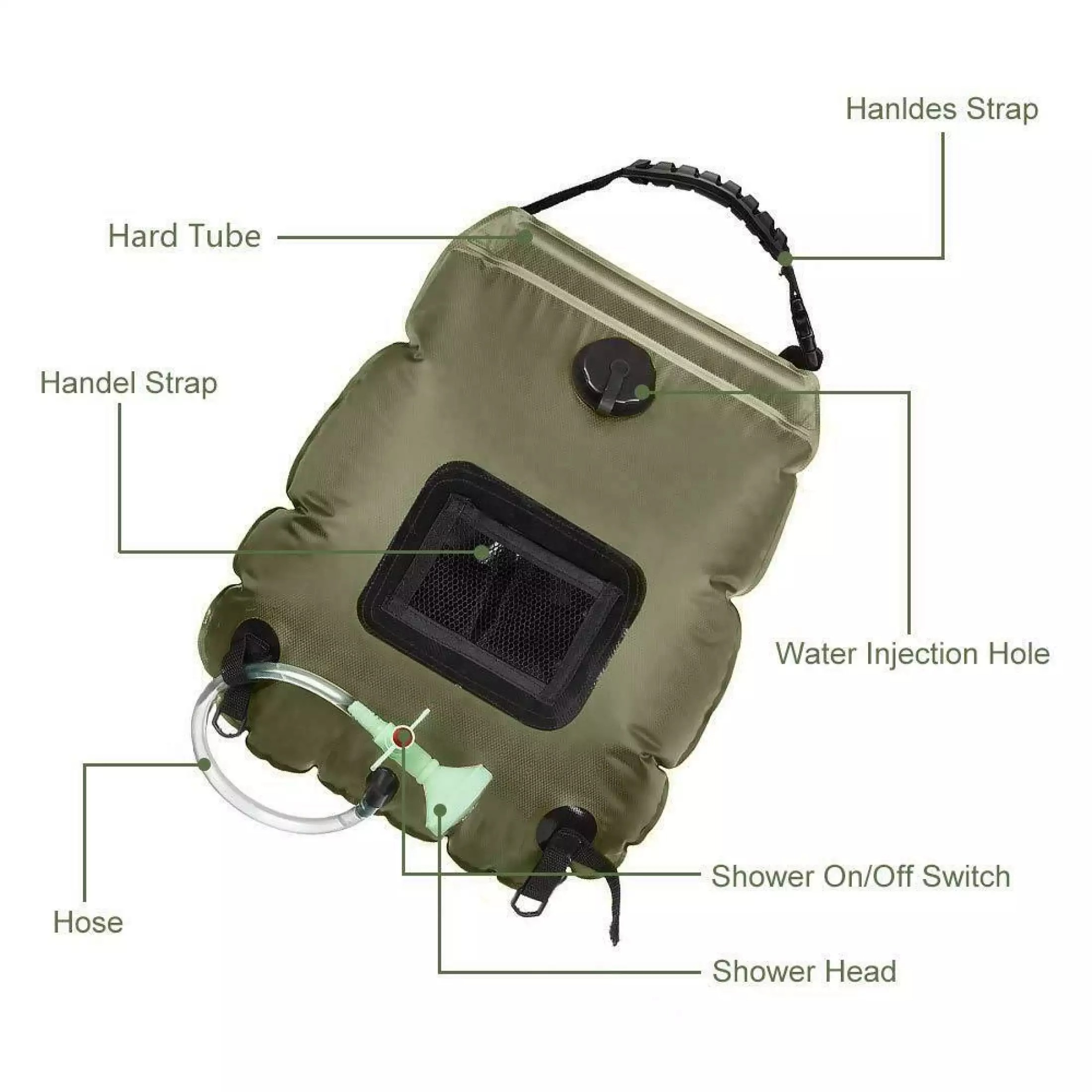 SPECIFICATIONS
Capacity: 20L
Material: Compound Plaid + environmental protection PVC
Product size: bag (47 * 50cm), pipe 50cm
Storage size: 30 * 12 * 4cm