For Your Warm Hands This Winter, Be Snugiz.
Say "no more" to frozen fingers, painful or numb hands. Enjoy a one-of-a-kind comfort this cold season with our specially designed waterproof, battery-powered heated glove and keep your hands all warm and toasty. It's your one size fits all protection this winter.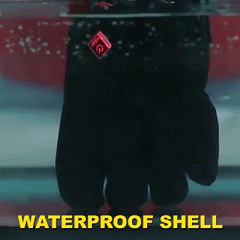 Experience Snugiz and Enjoy the Comfort
With temperatures dropping and snow falling, it is time for you to get your hand on Snugiz Electric Heated Gloves, literally. This heated glove has 3 heating levels that you can easily alternate by pressing the button on the back to target your comfort level.
It's the BEST and HIGH-QUALITY heated glove—thanks to its waterproof, windproof, breathable, wear-resistant, and anti-slip features that make the Snugiz extra comfy in all winter activities.
The soft linings on the inside offer maximum comfort and excellent warm-keeping performance, too, so you'll feel at ease regardless of how long the device is in use. It even comes with touch screen functionality on the index and finger and thumb to allow you to use your smart devices easily.
Since the Snugiz is a one size fits all protection, it includes an adjustable belt so you can tighten it depending on your wrist size. This glove is unisex making it suitable for anyone.
Thermal Performance Superimposed Design
The Snugiz Heated Gloves let your hands say goodbye to cold weather. Invisible heating chip + super thick cotton + reinforced PU leather can be used in a colder environment and keep heat to the maximum extent.
3-Level Temperature Control Design
The 3-level temperature control: high-grade intelligent three heating mode settings: high, medium, and low. Convenient switching can provide the most suitable warmth for people in need.
Touch Sensor Design
Five fingers are designed with touch sensors, which allow flexible operation of various electronic devices without exposing fingers to cold.
Waterproof and Windproof Design
The gloves include a waterproof layer and a ventilation barrier, which can prevent the cold and moisture in the air from entering, and let the sweat vapor escape at the same time. The cuffs are designed with a pull-out elastic band to tighten the cuffs, which has a good windproof effect.
How To Use
Put out the black case from the glove's pocket.
Connect the black case to the plug located in the glove's pocket.
Switch the ON/OFF button on the black case.
Press and hold the 3 levels heat control button on the back of gloves when you see the lights on.
Press the 3 levels button to adjust the temperatures, Red (High), Blue (Medium), Green(Low).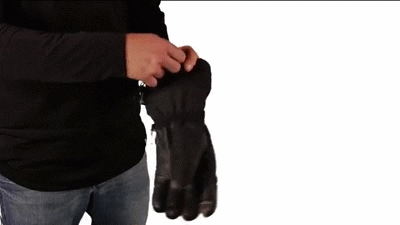 Why Choose Snugiz Heated Gloves?
Having your hands exposed to the cold is UNCOMFORTABLE. Imagine keeping your hands cozy and warm while working outside, building a snowman, fishing, skiing, snowboard, or just having fun? For sure, you'll enjoy every second you spend playing in the snow with your friends or family.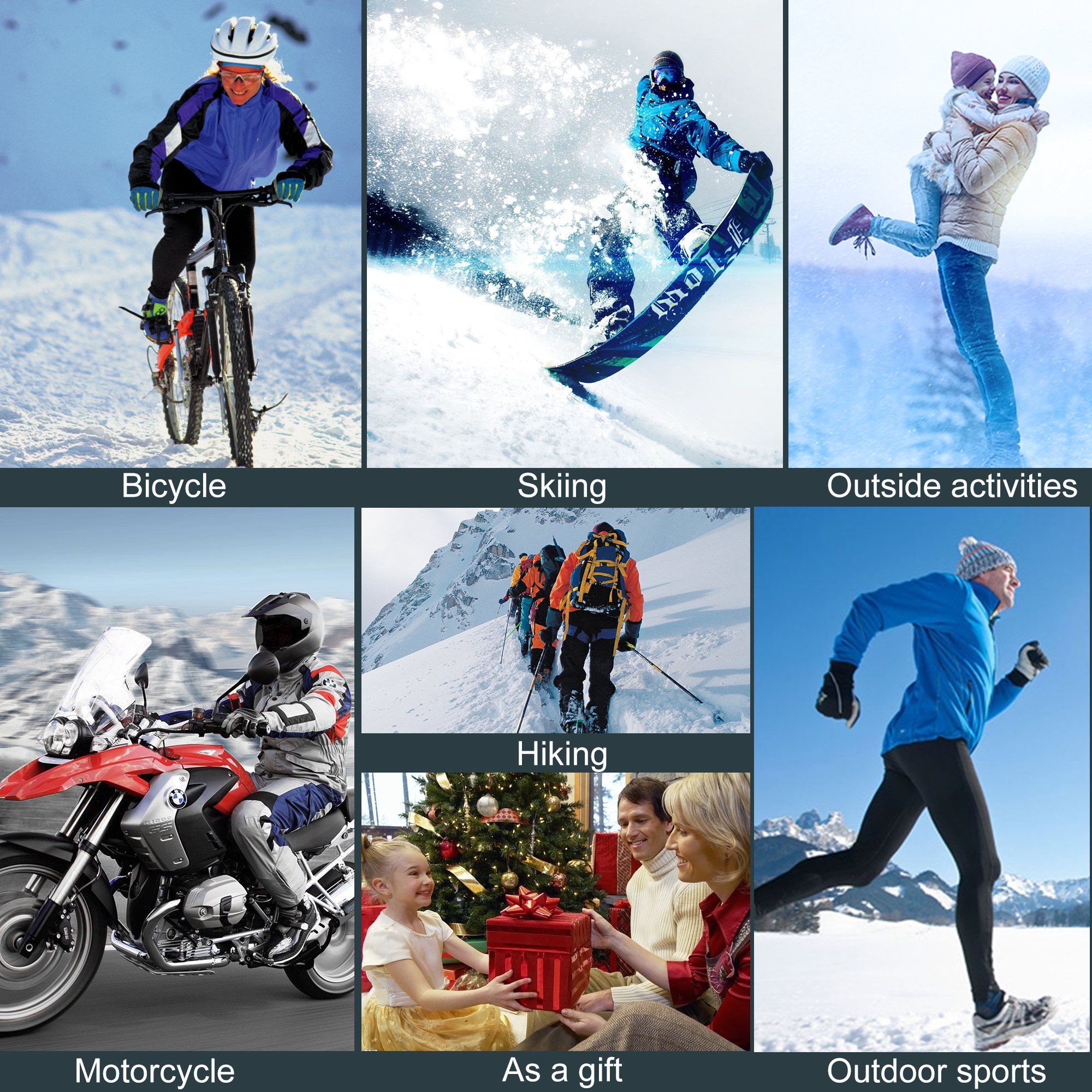 ✅ Warm your hands in less than 60 seconds
✅ Made to withstand brutal, freezing winters
✅ Great gift for a loved one (For Men or Women!)
✅ Used and approved by Ice fisherman in Norway (Can withstand -25°C/-13°F!)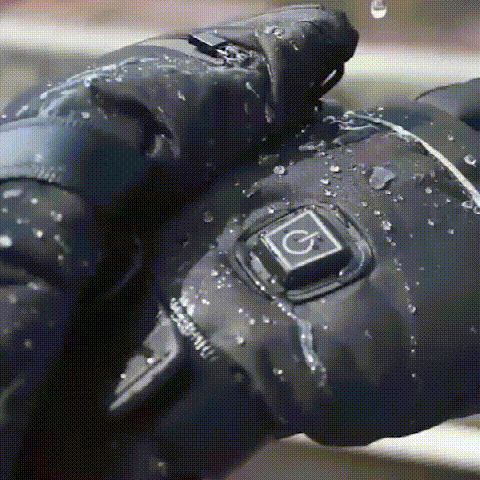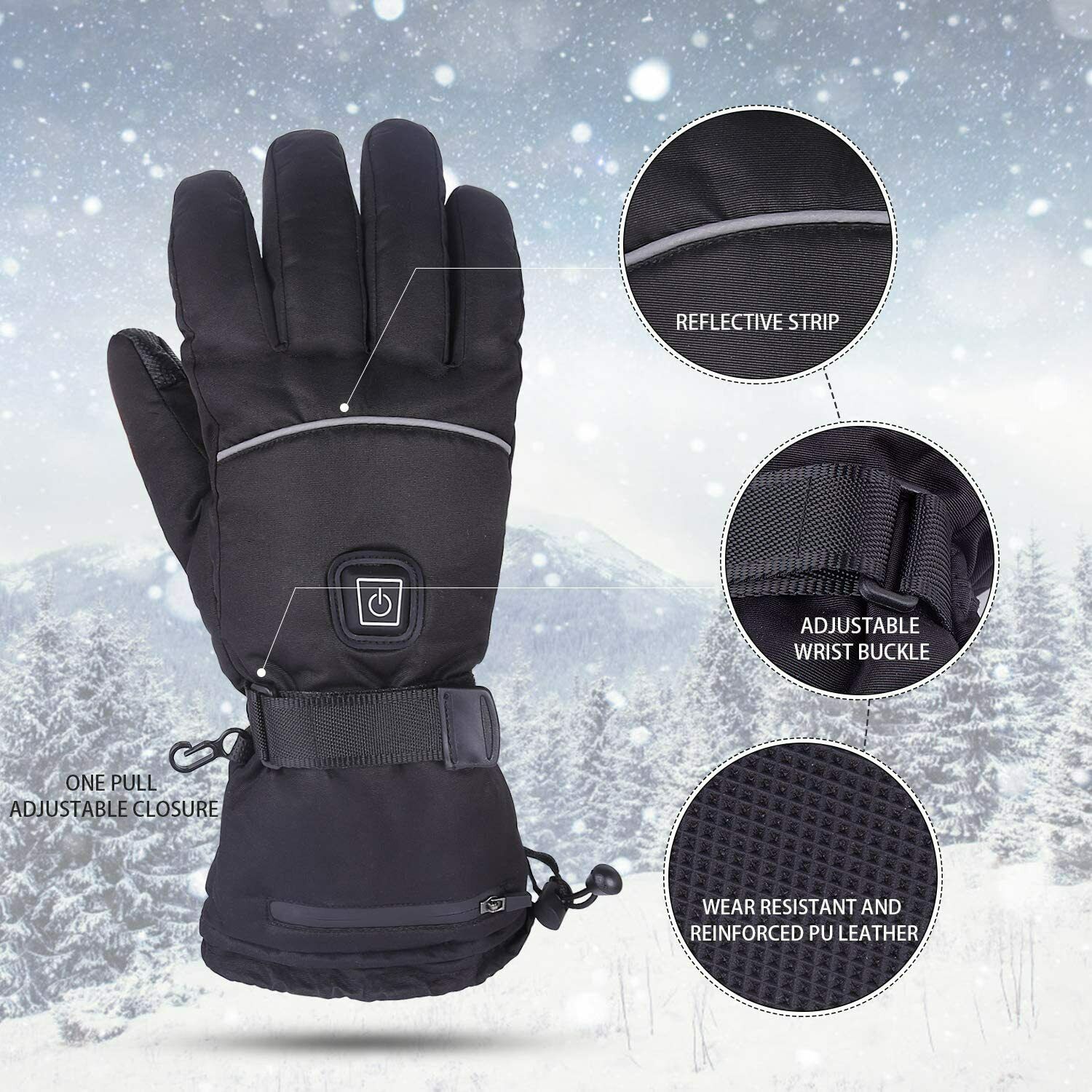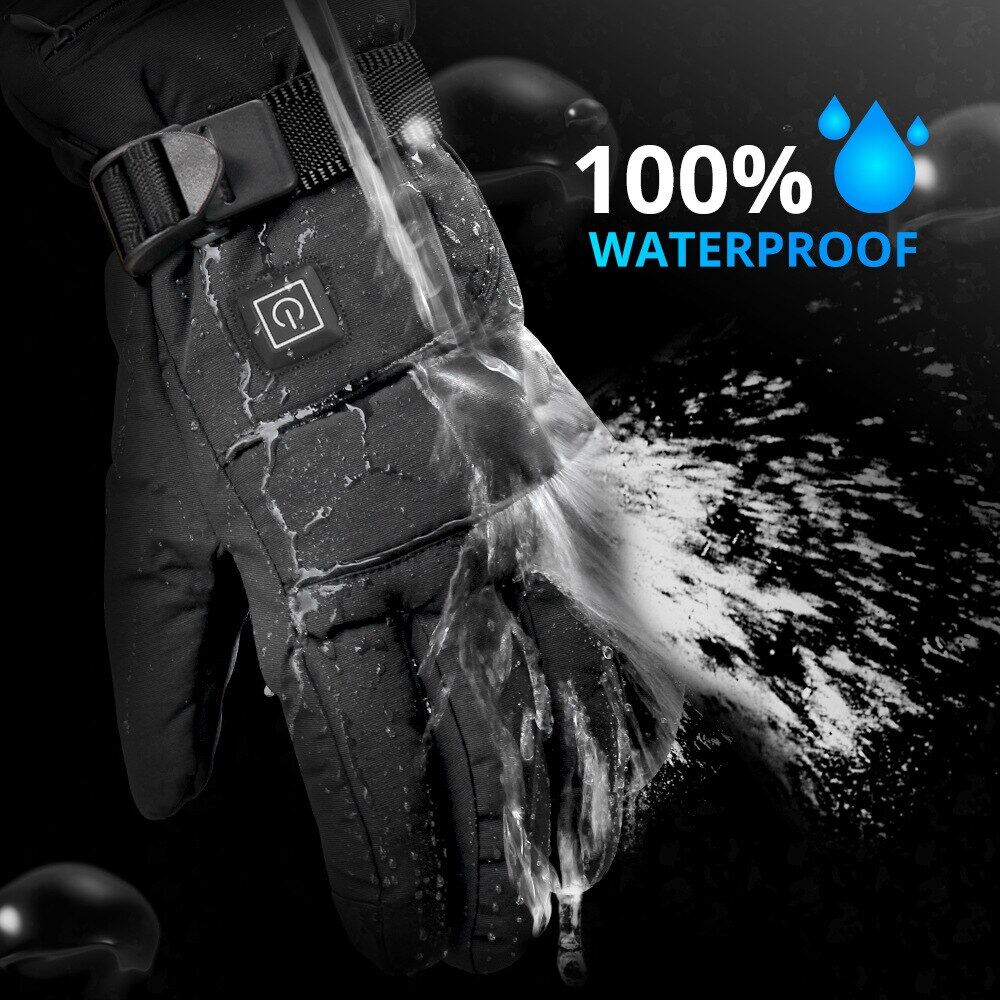 Specifications:
Material: Nylon + Cotton
Weight: about 372g
Features:  Warm, non-slip, touch screen
Warm keeping time: about 3-8 hours
Package Included: 
1x Pair of Heating Gloves