Hands Get Too Cold? Keep Them Warm With Cozimitt!
To enjoy all winter activities, your hands need the proper protection. Our Cozimitt Heated Gloves will ensure that warmth and comfort are well-distributed from your wrist up to your fingertips no matter how harsh the cold outside or how extreme your plans may be for the winter season.
Up for Some Outdoor Adventures This Winter?
Take Cozimitt with you and keep your hands warm and toasty all the way through. With its one-of-a-king heating elements and adjustable heat setting, your comfort is guaranteed anywhere you go!
Features
Upper Heating Elements: These heated gloves are designed with upgraded far infrared fiber heating elements covering the hand to keep it warm even when it rains or snows. It can stimulate hand blood circulation and relieve discomforts such as cold hand pain. Cozimitt is recommended for people with Raynaud's, arthritis, poor circulation, and stiff joints to use for the winter season.
3 Levels of Temperature Adjustment: Your ideal comfort is achievable with Cozimitt protecting your hands from the cold. Innovative touch button technology, you can easily control your desired temperature to combat the frigid cold. Note: Please make sure to charge the heated gloves before using them entirely.

Red for high setting (2-3 hours)
White for medium setting (3-4 hours)
Blue for low setting (7-8 hours)

Sensitive Touch Design: Using cutting-edge technology, the Cozimitt comes with a touch sensor located in the index finger and thumb of the gloves to enable you to use your mobile phones, tablets, and other electronic devices with ease while wearing the heated gloves.
Soft, Breathable, & Waterproof: The Cozimitt is made of premium cotton that can withstand the cold and ensure you feel warm all the time. The surface is designed with high-quality polyester fiber, which is waterproof and windproof. The Cozimitt is the most suitable heated glove for winter activities such as climbing, skiing, hiking, motorcycling, fishing, camping, etc.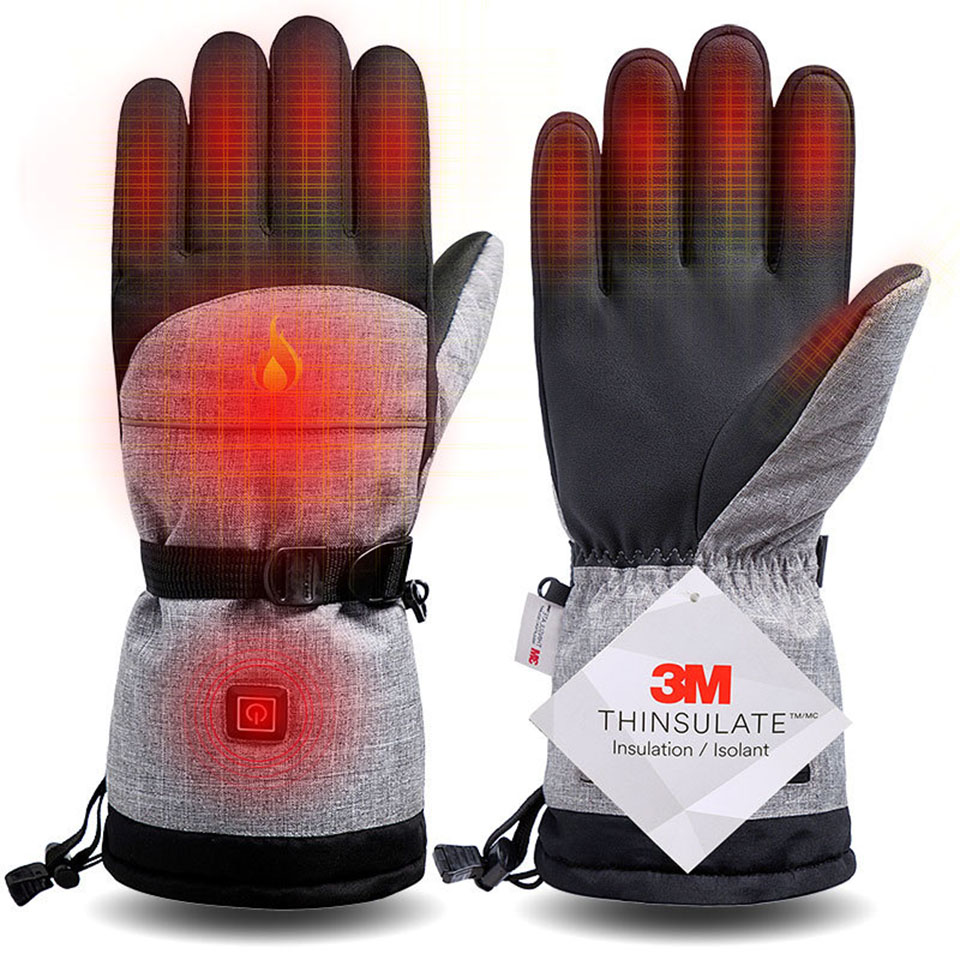 Specification
Material: Black Tarpaulin, Gray Poplar Lining, etc.
Size: Total Length is 34cm. Hand Circumference is 19-22cm. Hand Width is 8-9.5cm.
Voltage: 4.5V -3pcs * AAA Dry Batteries (not include)
Heating Element: Imported Composite Wire (all five fingers + all heating back)
Your All-inclusive Heated Gloves for All Winter Adventures!
The Cozimitt adopts a double waterproof design with palm wear-resistant and anti-skid features for safety and protection. It also comes with a plush thickening and finger touch screen so that you can maximize your time outdoors while keeping your hands warm and toasty all the way through.
Cozimitt is suitable for outdoor winter scenes such as cycling, skiing, sledding, even daily outdoor activities like running and motorcycling.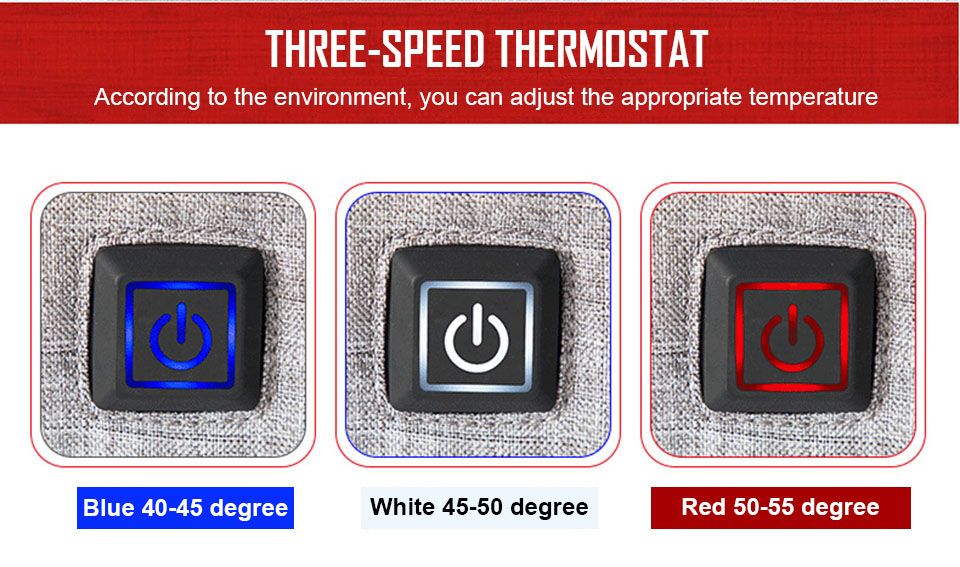 Washing Note:
The battery cannot be cleaned, so please make sure to remove the battery before cleaning.
Please cover the DC head waterproof cap.
If you want to machine wash, put it in a laundry bag
Do not dry or iron at high temperature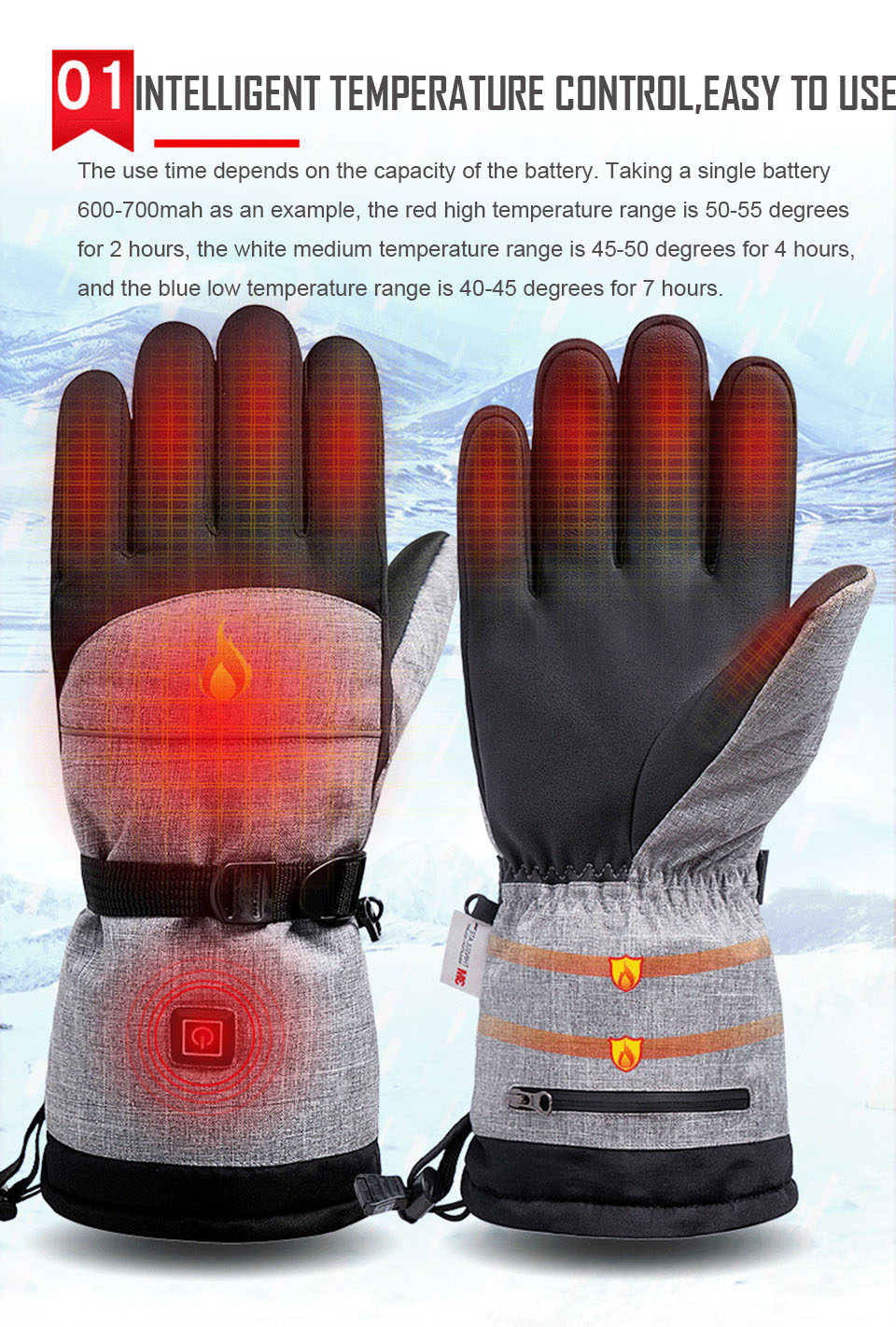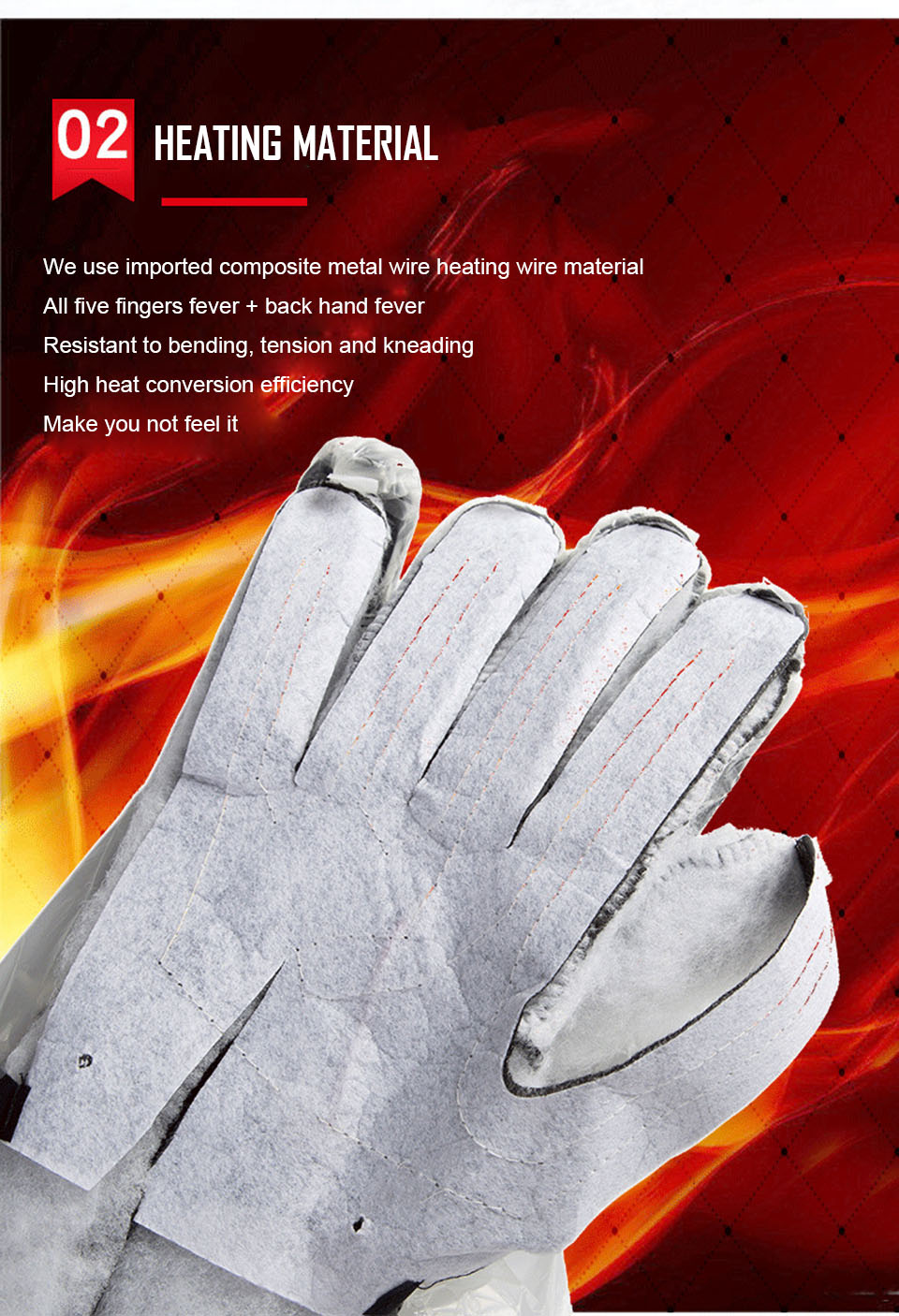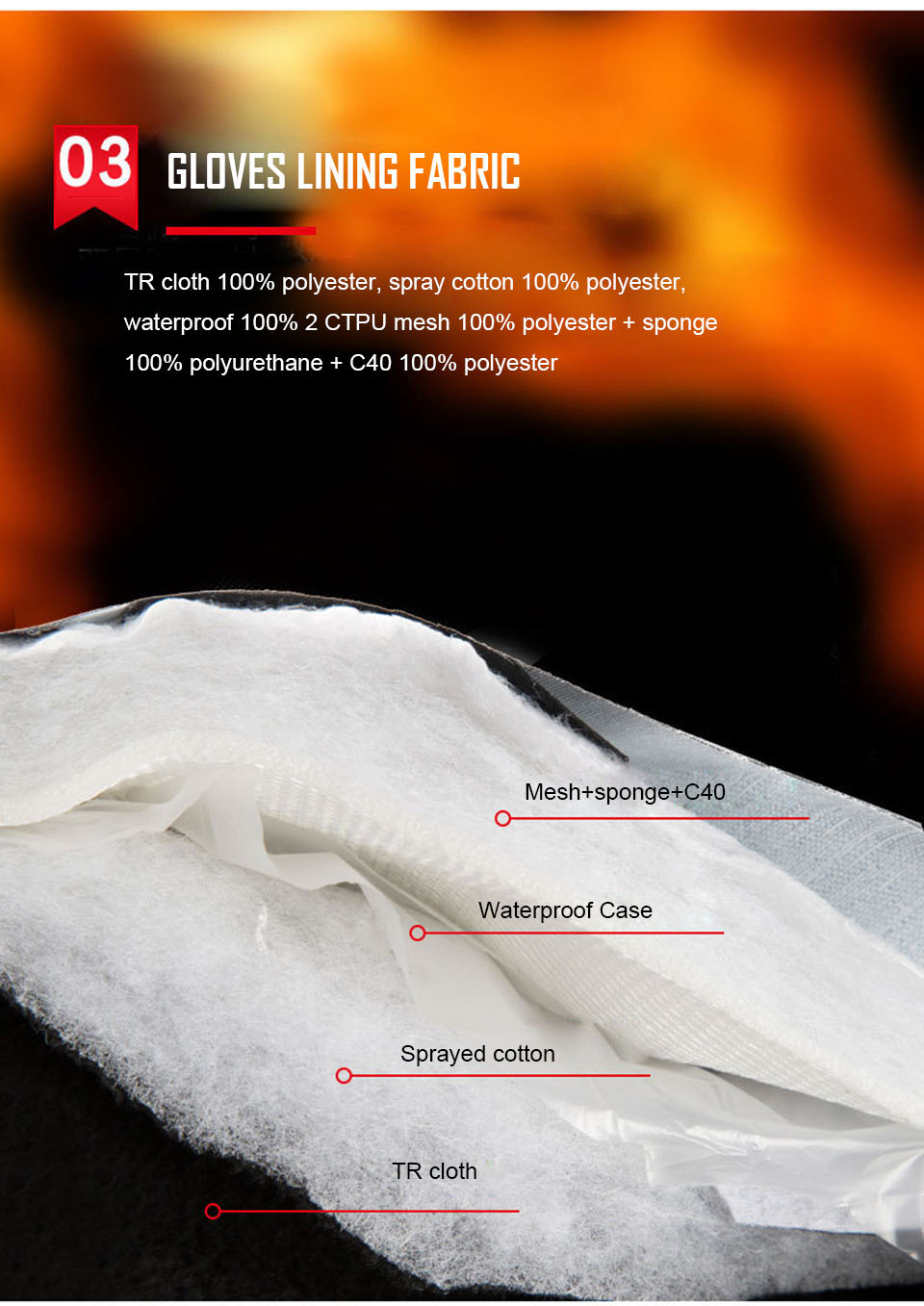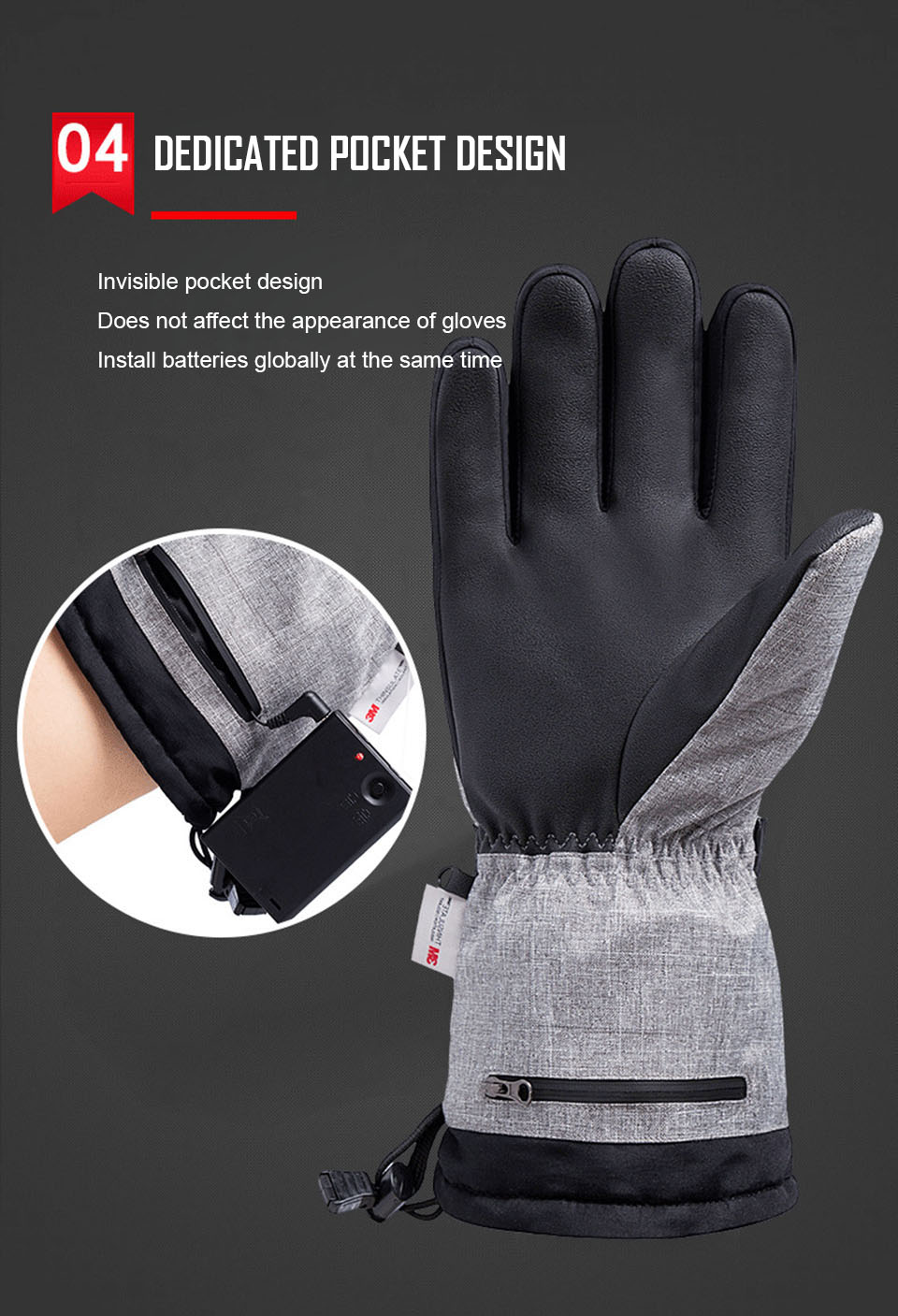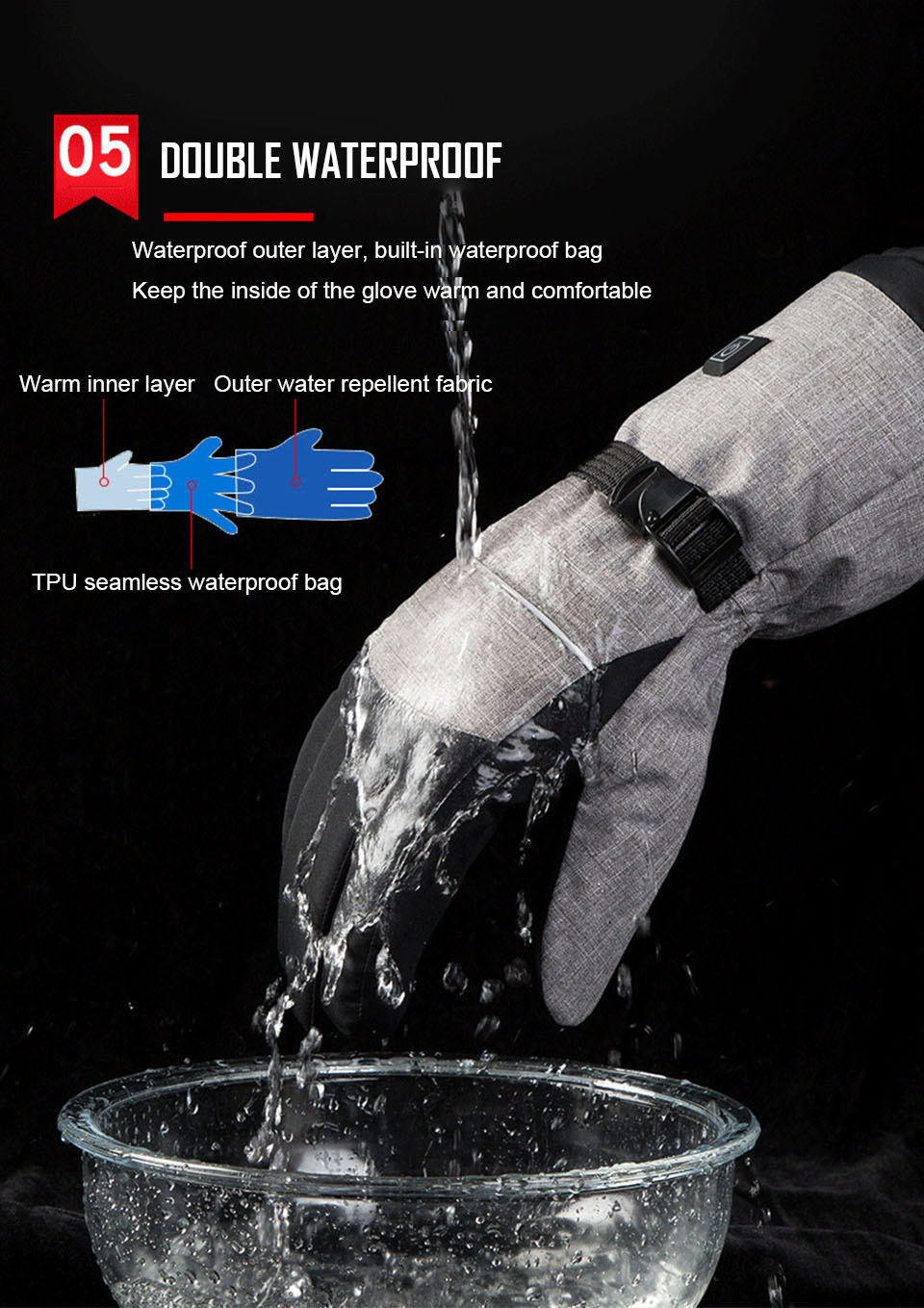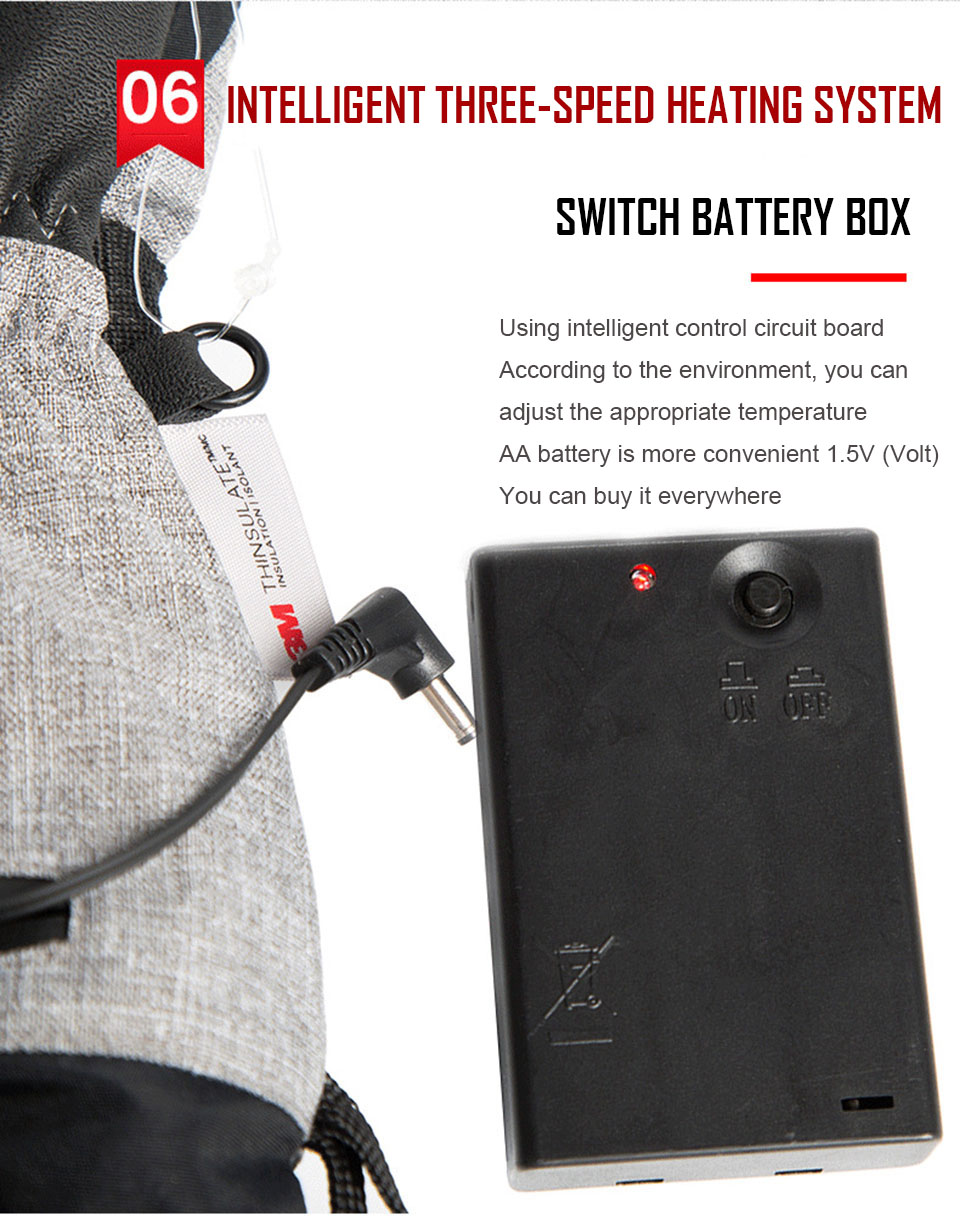 Package Includes:
1 x Pair of Gloves
1 xUSB Cable