Keep Your Hands Warm and Toasty This Winter.
Introducing our thinnest and most lightweight electric warming gloves that give you maximum comfort, even in the most extreme cold. Made with Lycra fabric and breathable materials, this heated glove works as standalone protection against the cold or easy layering for extreme conditions.
Features:
Long-Lasting Warmth:The BeeBon delivers upgraded comfort that lasts longer than standard heated gloves. It outperforms as a standalone on cold or an inner glove for outdoor activities. Our heated gloves will keep your hands warm and toasty, even in the lowest heat mode.
Multifunctional Sports Gloves: The thin-lined gloves are suitable for various indoor and outdoor activities. With its innovative heating element and reinforced comfort, it's designed to deliver maximum comfort even in the most extreme winter activities (skiing, sledding, hunting, hiking, camping).
Wide Heating Range: The heating element covers the entire back of the hand, including the fingertips. It heats up quickly and makes your hands comfortable in an instant. The BeeBon Heated Gloves also promote blood circulation, suitable for people with rheumatism, arthritis, office workers, and the elderly.
Soft and Breathable Material: Our BeeBon Heating Gloves use velvet lining and insulating material (100% polyester) to free your hands from the frigid cold. The materials used are also odor resistant, comfortable, and breathable—giving you all-day comfort.
Touch Screen and Waterproof: These electric heating gloves adopt a new touch screen design to allow you to easily navigate your smartphone and other electronic devices out in the cold. The back of the hand is made of waterproof polyester, a waterproof zipper on the palm cuffs, and an ergonomic design to guarantee flexibility and comfort when used.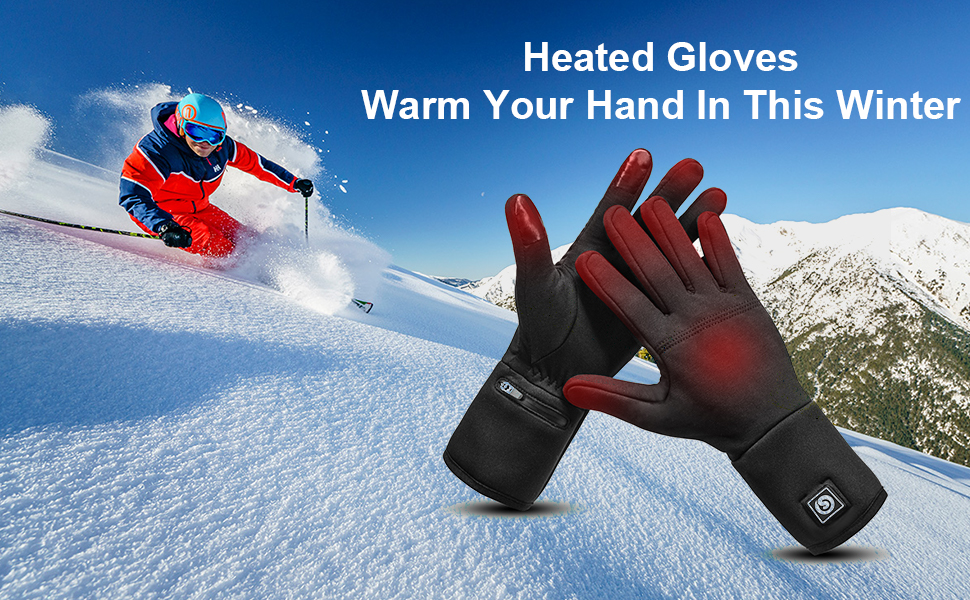 7 Reasons Why You Should Get the BeeBon:
✔ It's the softest and thinnest heated glove liner made of elastane and polyester that delivers impeccable comfort.
✔ Provides zero discomfort and ensures high flexibility when in use.
✔ Works perfectly well as a standalone or as an inner layer.
✔ Delivers 360° heating—back of the hand, and every finger is individually heated.
✔ Features micro-thin stretchable carbon fibers that guarantee even heating across all fingers. Perfect for people with medical issues.
✔ Includes 3 temperature control options to provide constant heat on high for up to 2.5 hours – Low medium setting up to 6 hours.
✔ Temperature settings ranging from 100°F-150 °F. Use alone as heated winter gloves or as heated liners.
✔ Whether you're cheering at the stadium or while biking, skiing, fishing, snow plowing, or walking out in the cold, the BeeBon will make sure you feel warm and comfortable every time.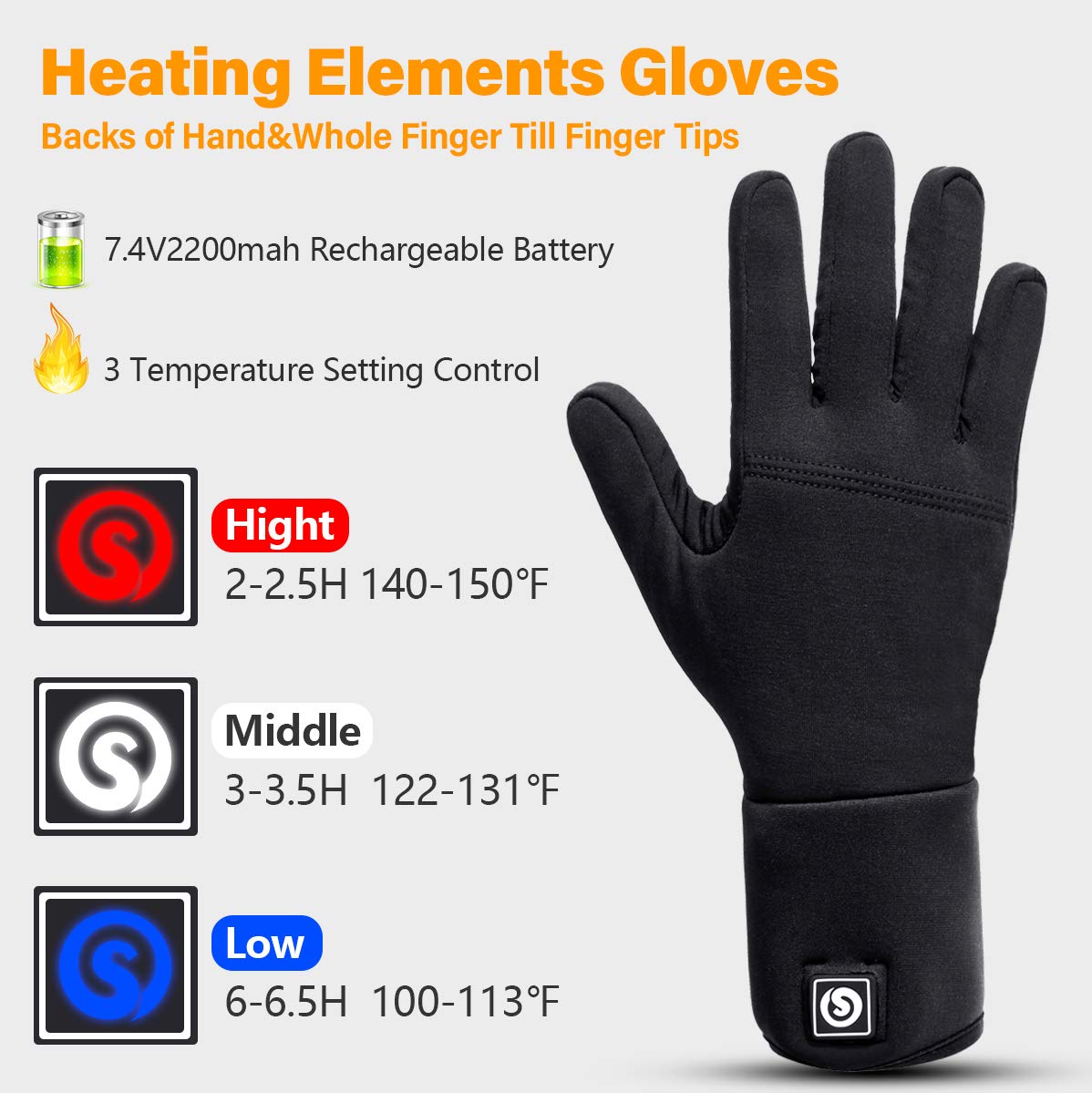 Usage Instructions:
Always remove the batteries from your gloves when charging
Charge your batteries at room temperature for 4 hours before first use
The LED light on the charger will illuminate RED while charging.
The LED light on the charger will illuminate GREEN when Charging is complete.
Carefully connect the power wire inside the glove storage pocket to the battery.
Position the battery inside the glove pocket and seal up the bag.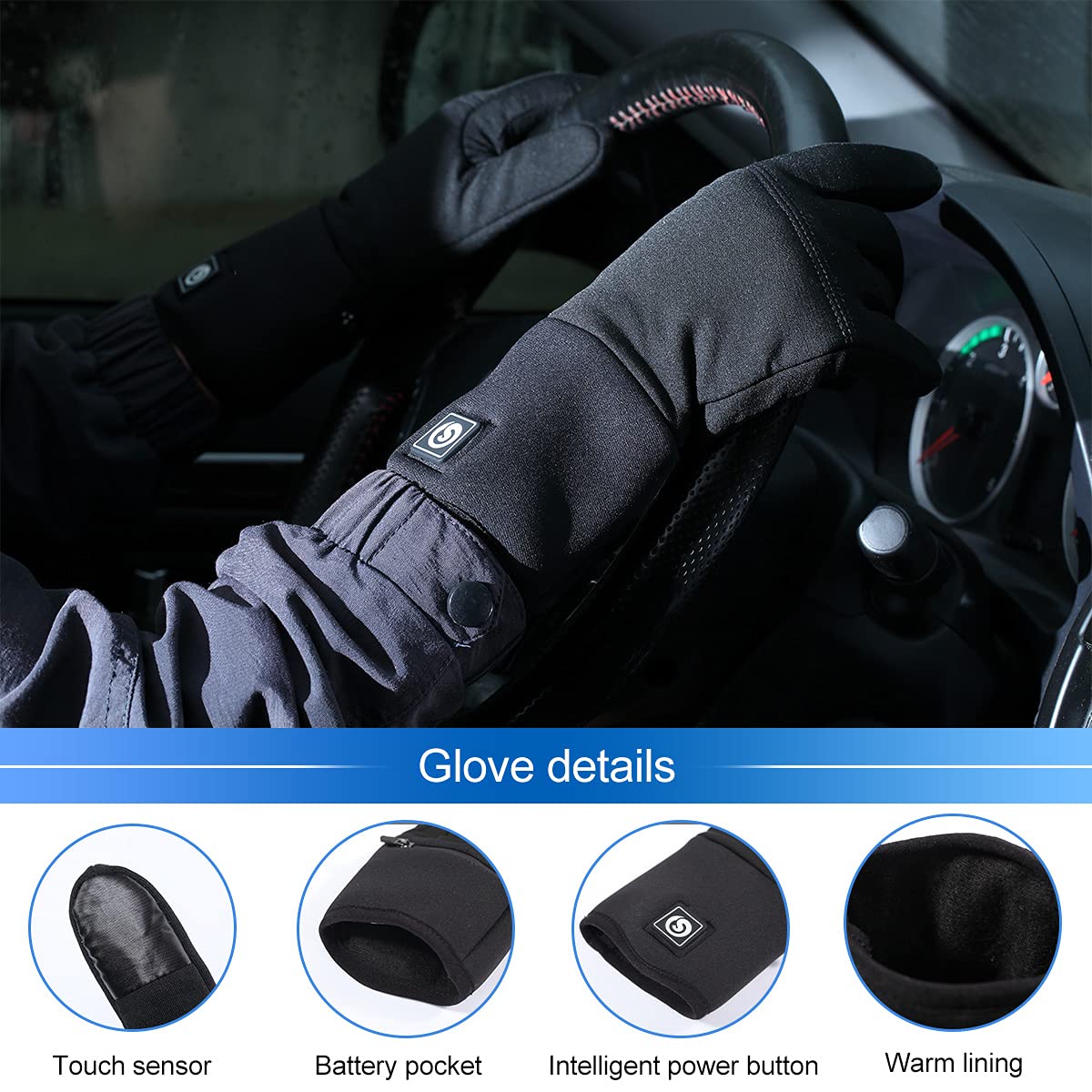 Specifications:
Glove Material: Lycra, Polyester
Wrist Area: Neoprene
Lining: Velvet Lining, Waterproof Zipper on Palm Cuff
To ensure that the battery has a long service life, please be reminded to follow the instructions before washing.
 The recommended hand washing temperature is below 86.0 ° F.
Take the batteries out of the pocket before washing.
It is recommended to use a machine wash bag.
Keep it from the children and the person suffering from the health disease
Size Chatr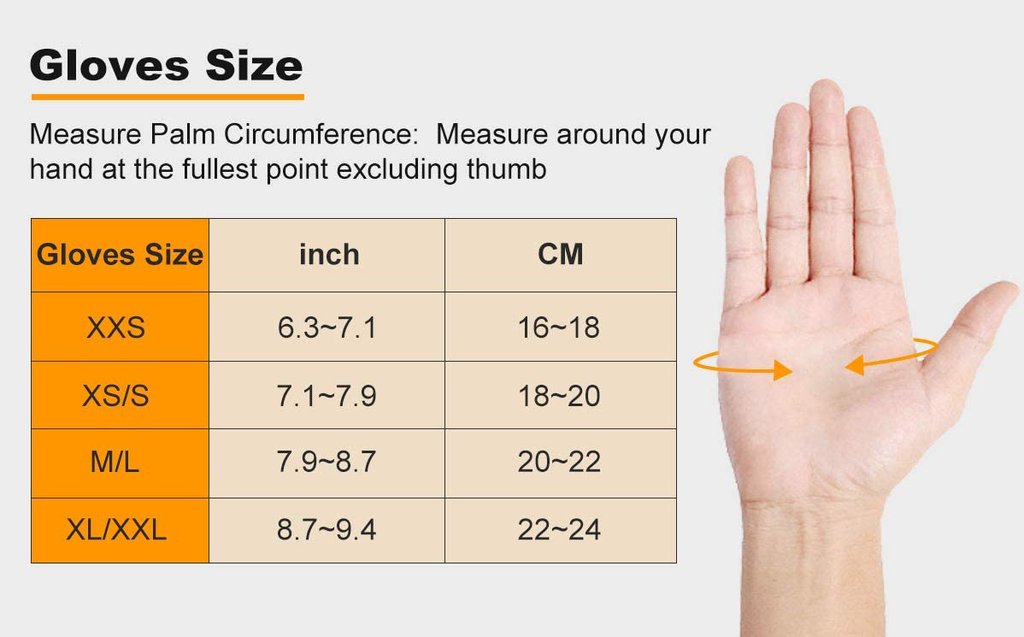 Your Warm-hearted Gift
Share warmth and comfort this Thanksgiving and Christmas. The BeeBon Heated Glove Liners is a perfect choice and warm-hearted gift for you and your family.
Enjoy the holidays and stay warm with BeeBon!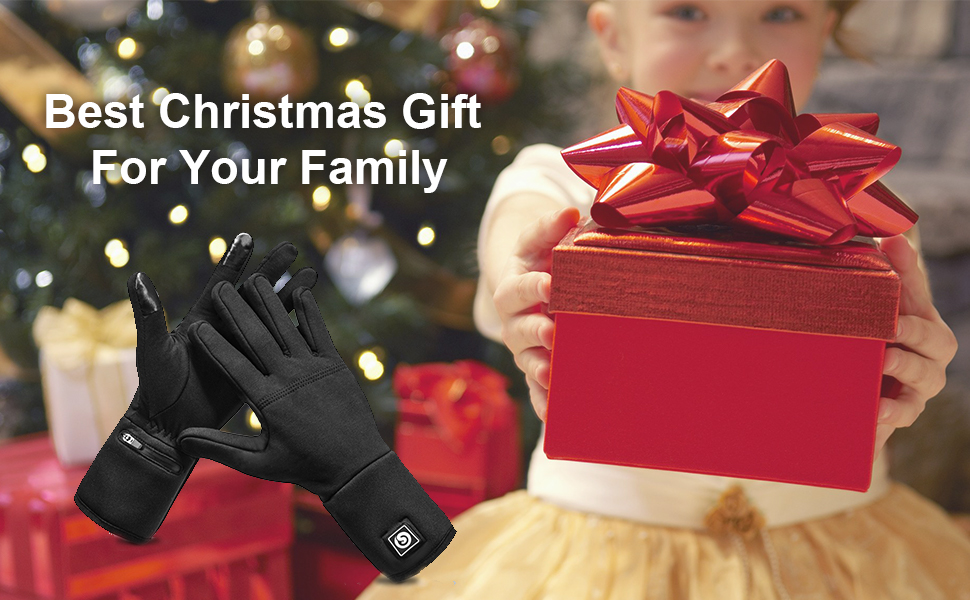 Package Included:
1 x Electric Heating Gloves (1 Pair)
2 x 7.4V 2200MAh Li-ion Battery
1 x Charger
1 xCarrying Bag
1 xManual
1 xPacking Box