The Best Hand Gear For Motorcycle Riders
As time goes by, motorcycle drivers have discovered one crucial thing about safe driving – getting reliable motorcycle gloves can make or break a drive. If you're a motorcycle rider who values their overall safety, one gear you should not miss is the SmirvoBoom motorcycle gloves. The motorcycle gloves for rain, winter, snow, cold, and other extreme conditions are the ultimate motorcycle gloves for the extremes!
The expert-designed SmirvoBoom motorcycle gloves are durable, breathable, fit well, and 100% flexible. The specially-designed grip stays firm even on wet days – a helpful feature if you love driving during the rain and snow. The knuckle armor makes SmirvoBoom an effective glove to protect the hands from injuries due to use or impacts from accidents.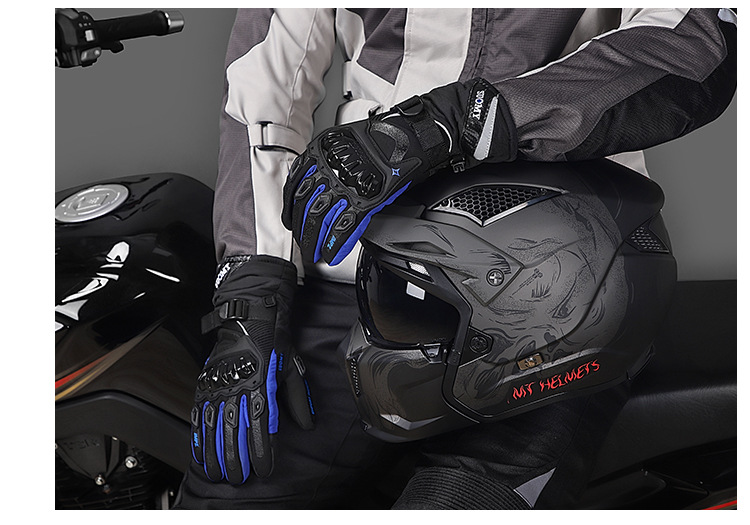 Water and moisture can significantly affect your grip when you are driving your bike! The SmirvoBoom comes with a high-quality waterproof feature that helps you experience a dry, solid grip when you're driving long-distance or joining professional driving competitions.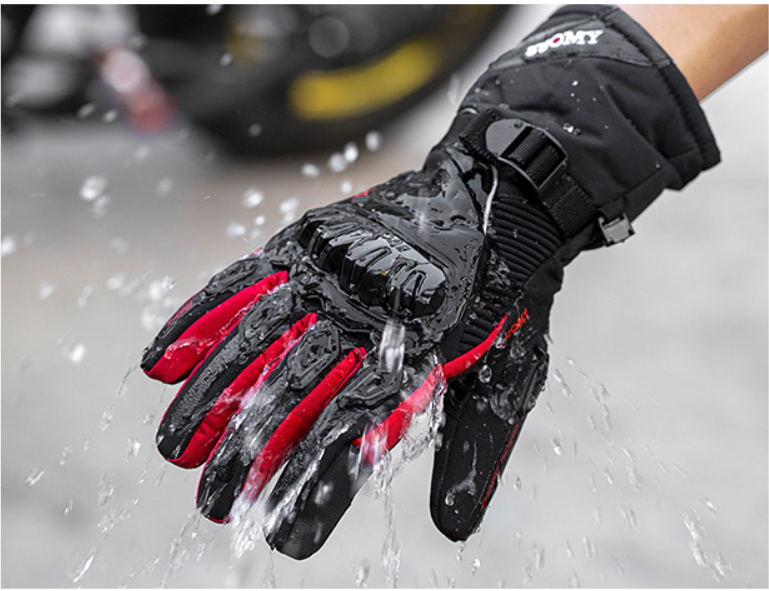 The gloves don't skimp in the crash protection feature. The hard shell of the SmirvoBoom coupled with the ergonomic cushioning and sturdy design makes the gloves a perfect way to protect your hands from serious injuries!

Benefits :
Increased hand protection with hard shell design and ergonomic cushioning. If you're always in long-distance, extreme biking activities, you need total protection for your hands. The SmirvoBoom includes increased hand protection with its impressive hardshell design and cushioning that envelope the hands and wrist.
The design promotes better air circulation that keeps your grip dry. The gloves come with a design that elevates the circulation of air around the gloves. Now, the gloves are breathable and instantly dry out any moisture that might start coming into your hands. If you want a solid grip all the time, the SmirvoBoom is the one we recommend.
The most waterproof motorcycle gloves in the market! Whether you're riding in snowy or rainy weather, your hands will remain dry thanks to the waterproof design of the SmirvoBoom. The outer covering is windproof and waterproof so that no elements can get in the way of your drive.
Protects your hands from strong impact. The knuckle armor and the protective covering of the SmirvoBoom can protect you from getting severe injuries on your hands.
Despite their heavy-duty design and protective layers, these gloves are skin irritation-free and are 100% comfortable to the skin. You won't feel the gloves in your hand while you're driving.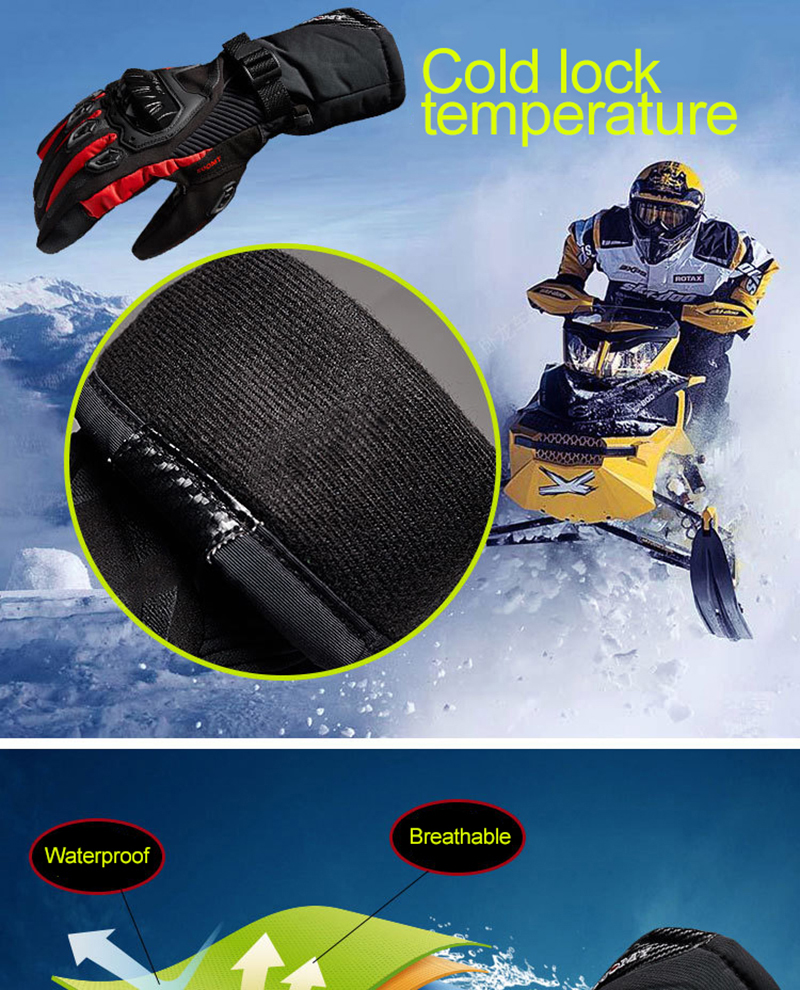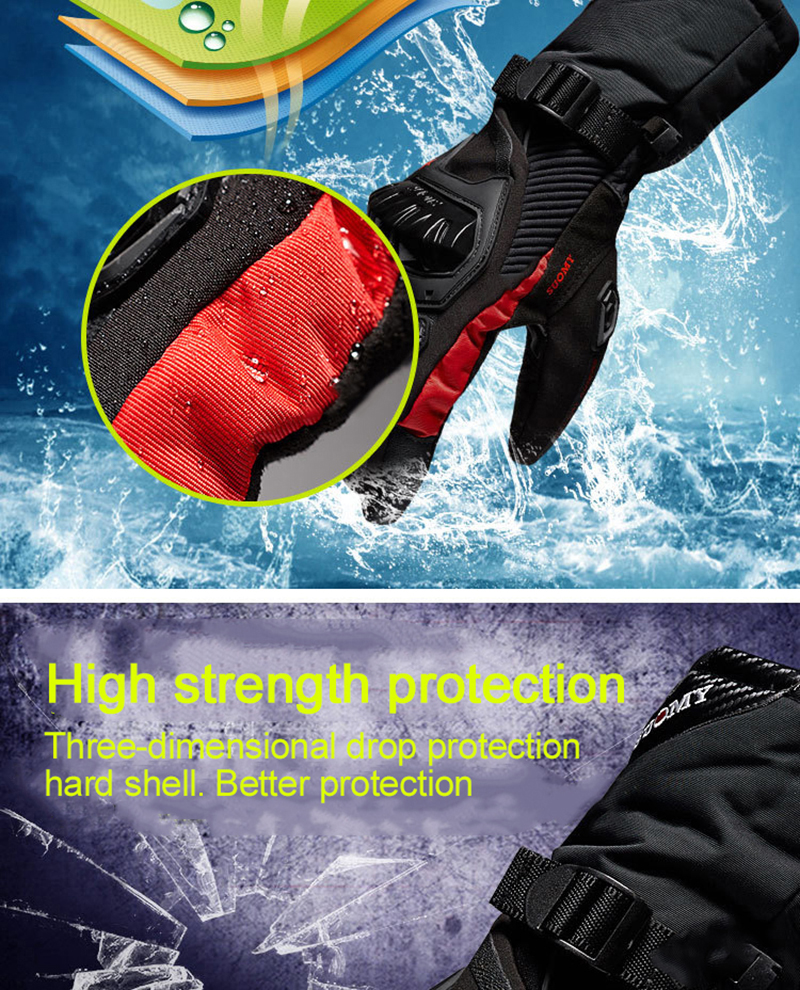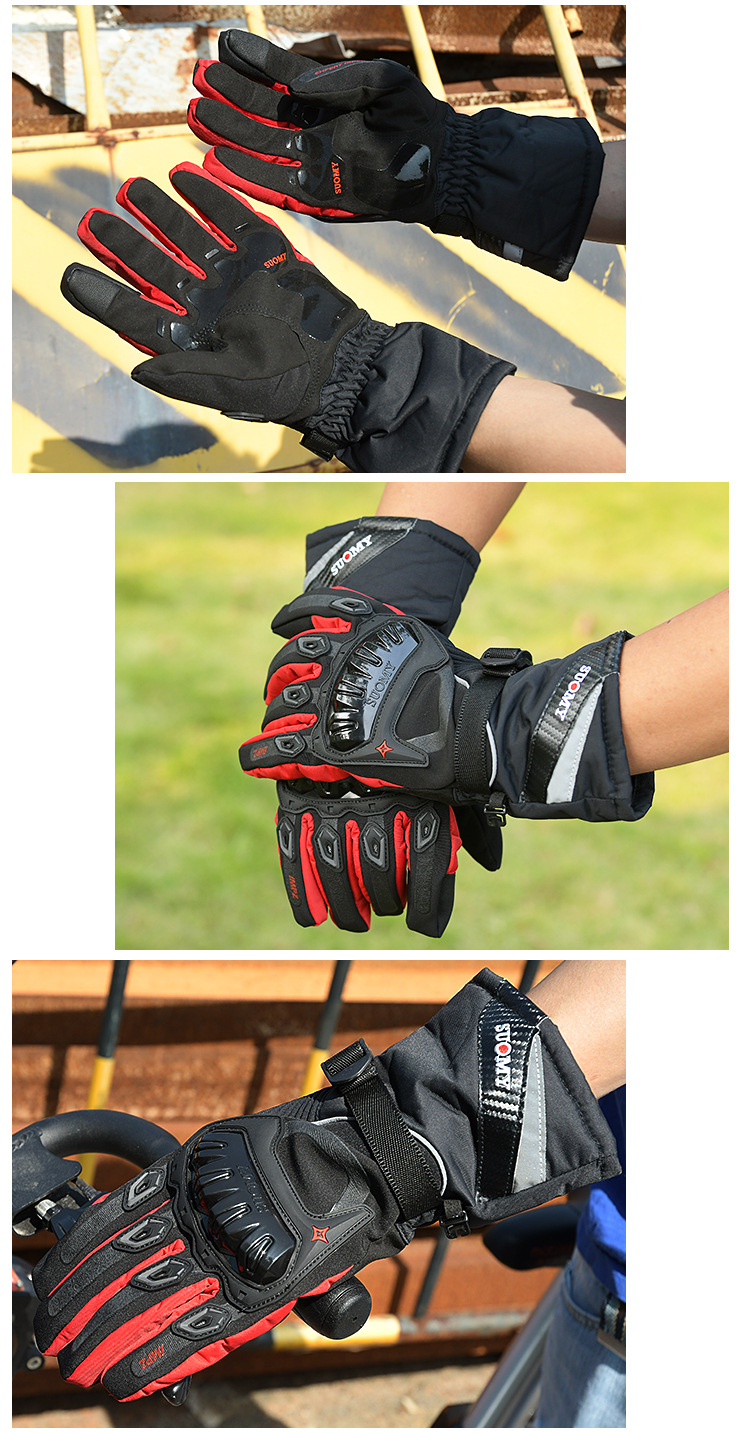 Style and Protection in One
You don't need to skimp on style when it comes to adding protection to your hands. The SmirvoBoom combines both!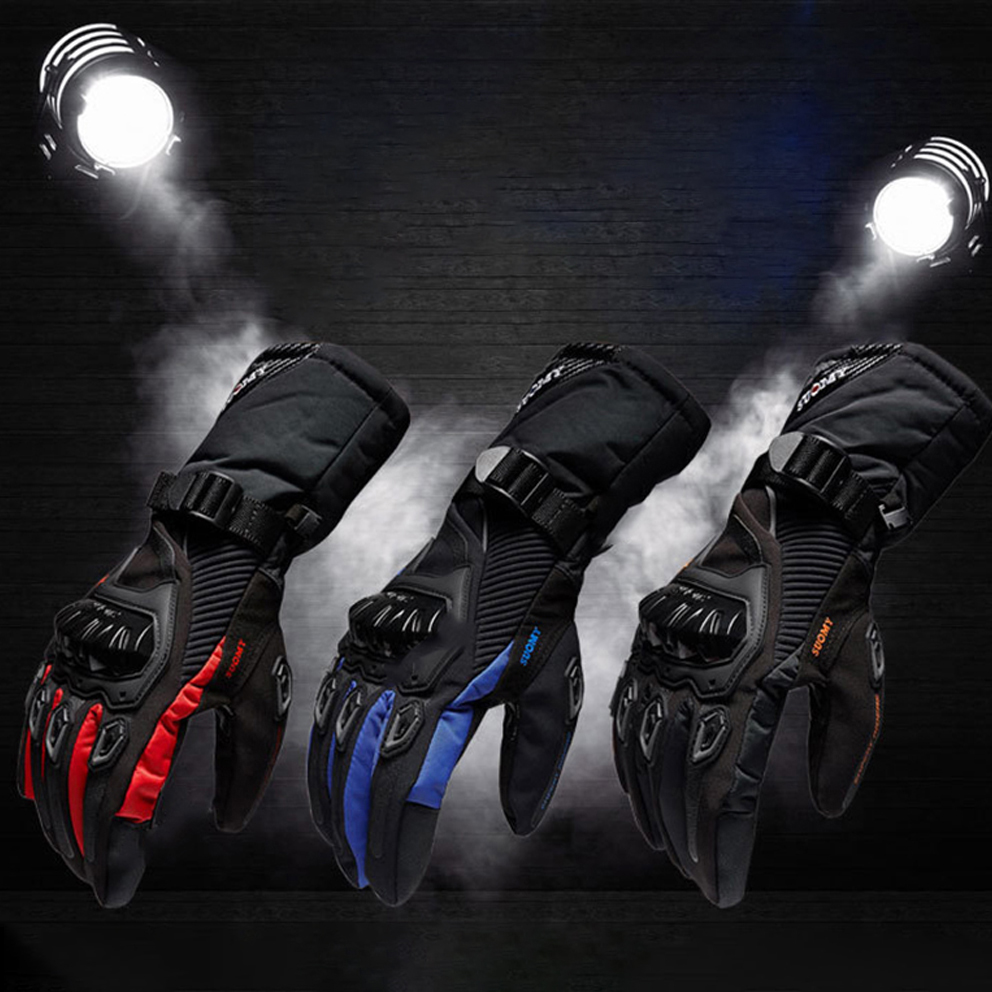 Size Chart
M: Palm width:3.15-3.37in
L:Palm width:3.37-3.74in
XL: Palm width:3.74-4.13in
XXL: Palm width:4.134.33in
Specification
Condition: 100% Brand New and High Quality
Material: Cotton and polyester
Lining: Polyester
Color: Black, Blue, Red
Waterproof
Available in sizes M, L, XL, XXL
Structure: Fingers separated
Unique feature: Knuckle armor, touchscreen fingertip
Best use for driving or racing
Package Include
1 pair of motorcycle gloves