Ride with Comfort, Ride with Style with the EvoHazz Motorcycle Gloves!
Getting full gear for your motorbike riding experience can make a difference to your rides. The EvoHazz Motorcycle Gloves for men are guaranteed to provide your hands with the protection, comfort, and cushioning that you need when you're driving a motorcycle. Designed by experienced motorcycle riding experts, the EvoHazz upgrades your experience by protecting your hand from the cold, impact, moisture, damp palms! Look stylish and ready with the EvoHazz!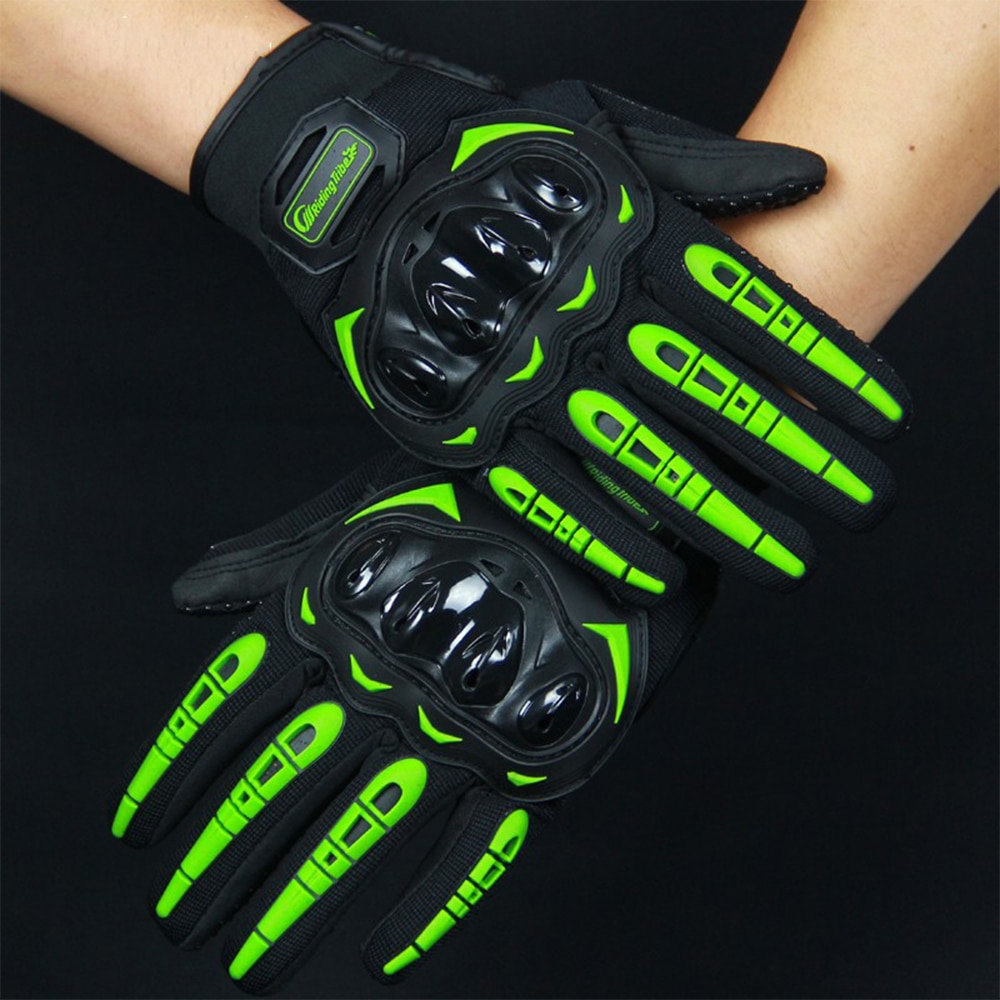 The EvoHazz Difference
The gloves are made for the cold weather! The EvoHazz protects your hands from the stinging cold and the moisture that might prevent you from making a steady grip.
EvoHazz can make you enjoy your winter activities without making you worry about frostbite. The motorcycle gloves are also great for skiing, snowboarding, hiking, rock climbing.
Stylish motorcycle gloves that come in orange, blue, green, red, black.
Make every outdoor activity enjoyable in winter and snow with our high-quality biker gloves.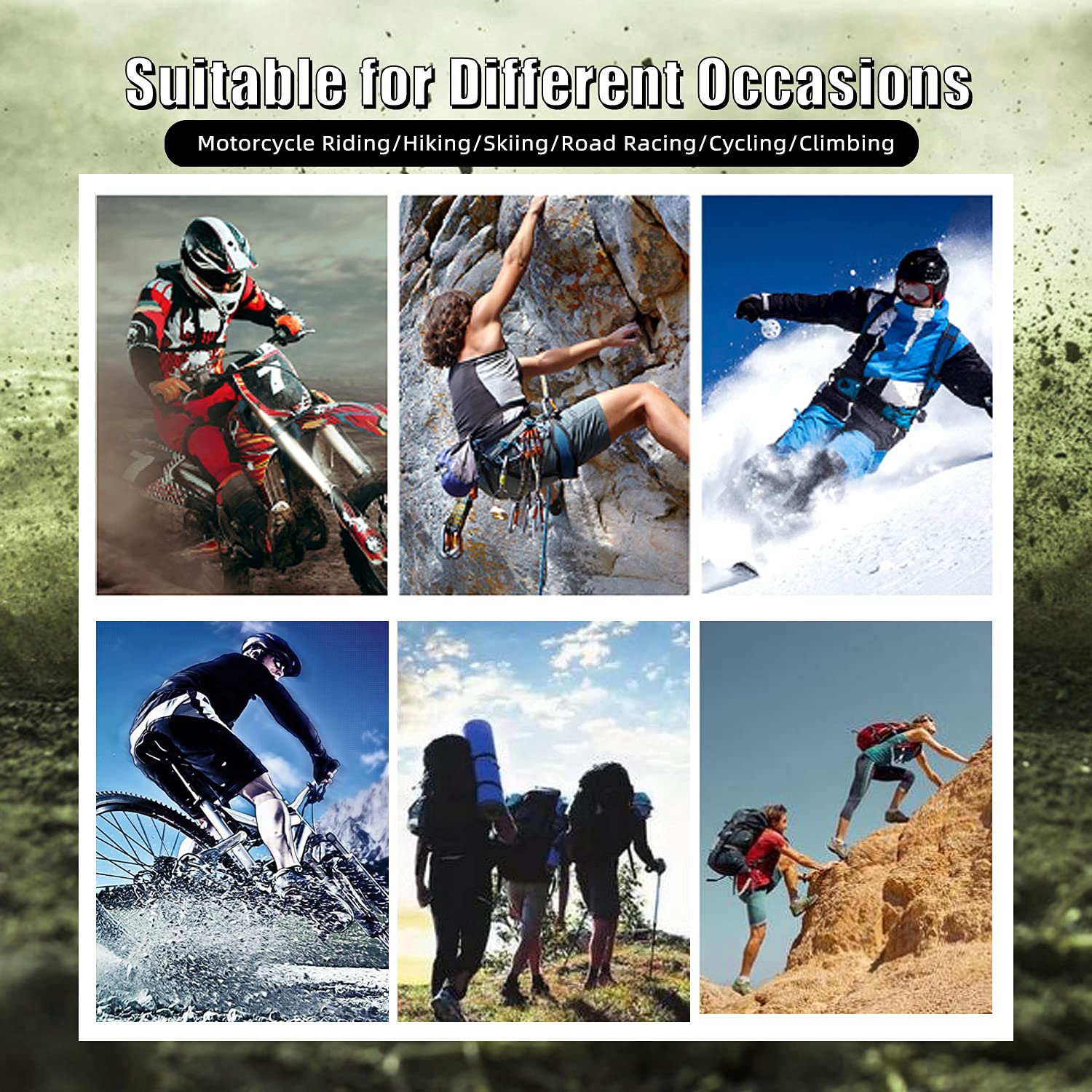 Features
The motorcycle gloves with topnotch protection for the hand! The EvoHazz has integrated steel alloy protectors to give extra protection for your hand from frostbites and injuries. EvoHazz prevents fingers and knuckles from getting bruises and cuts from impact or collision. Thumbs and palms now get added protection—the best motorcycle gloves to avoid worsening injuries from accidents.
Features the latest in motorcycle gloves – finger touch feature. Do you have struggles with operating your phone when you're using motorcycle gloves? Not anymore with EvoHazz's finger touch feature. The index finger for the EvoHazz glove makes using phones, tablets, ipads, and digital watches easier.
The most comfortable motorcycle gloves. The EvoHazz provides stellar protection and comfort. Even if the gloves are padded extensively, you can still enjoy dexterity while using them.
Stylish gloves for your rides. The EvoHazz does not skimp on style. The color features and edgy look make the gloves look like an excellent pair for your rides.
The gloves you can use for multiple activities! Gloves with hard knuckle protectors serve as motorcycle gloves, cycling gloves, work gloves, hunting and shooting gloves, outdoor sports gloves.

Size chart
M: Palm Width:2.76 – 3.15 in.
L: Palm Width :3.35 in – 3.54 in.
XL: Palm Width :3.74 – 3.94 in.
XXL: Palm Width:3.94-4.13 inch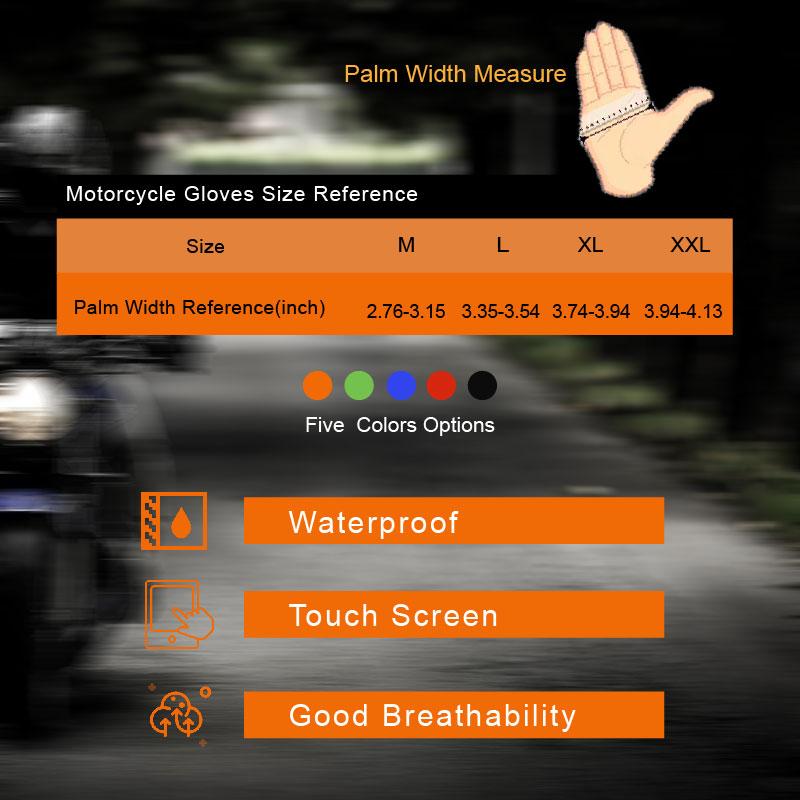 Package Include
1 pair of motorcycle gloves