Easily Spot Signs Connected to Your Heart Rate With PrecizioBand's Color Indicators. This Highly-Accurate Armband for Heart Rate Monitoring Is Your Best Companion For Keeping Your Workout Intensities in Check!
PrecizioBand Heart Rate Monitor Features an Optical Sensor That Captures Heart Rate Readings Accurately! Includes Color Indicators To Help You Monitor Heart Rate Intensity Easily
Do youn only have limited time to glance at your heart rate monitoring device? Do you wish you can find a heart rate monitor that easily tells you when you're going beyond the safe levels? The PrecizioBand is the most ideal pick for you!
Designed to fit your active, on-the-go lifestyle, the PrecizioBand has made keeping heart rate in check much easier with color indicators. Now, you don't need to glance on your phone every now and then to get a signal to slow down or speed up. With just one glance of the color signals, you'll get an idea about your heart rate status.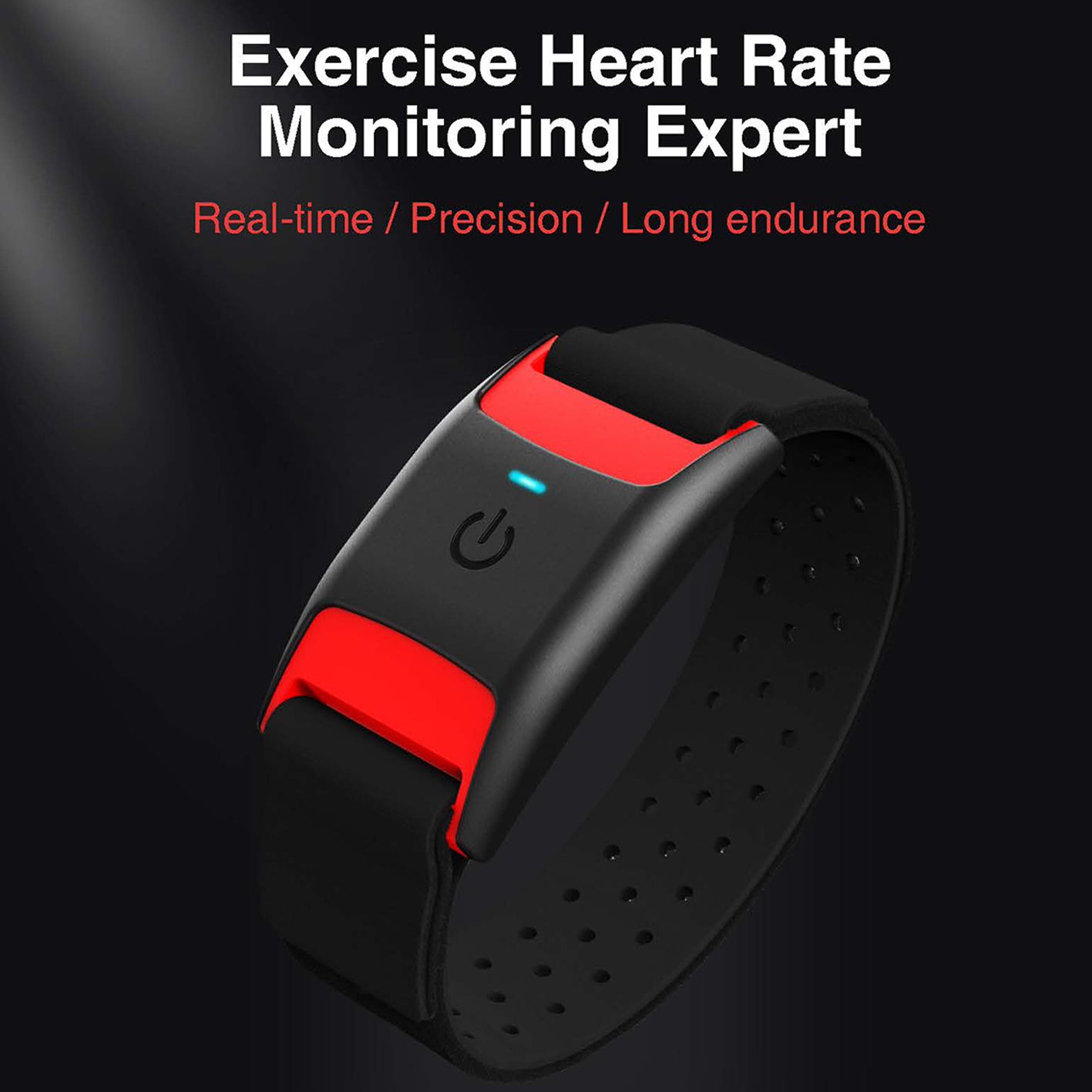 Hyper Accuracy Guaranteed – You Won't be Getting Weird Readings Anymore
The PrecizioBand comes with a patented optical sensor technology that provides accurate readings all the time. The sensors can read well despite sweat and moisture.
One Size Fits All – Easy Adjustable Armband
The arm band can be adjusted up to arms with a circumference of 20″. The bands of this heart rate monitor grip well and are slip-proof so you can do your exercises without worrying about them falling down.
Long-lasting Battery – You Can Use a Fully-Charged Armband for up to 3 Days!
The high-capacity battery packs up the energy with every charge. The device consumes a low amount of energy, so you can save your battery life to work for up to 3 days! A color indicator will tell you if it's time to charge up.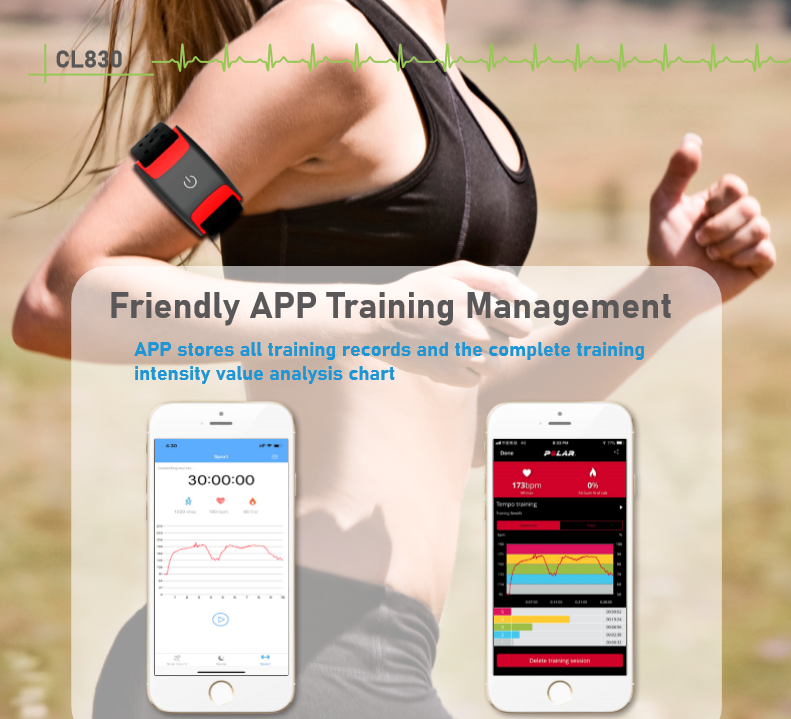 7 Days Workout Memory – Record Your Data for Monitoring Purposes
It has a 7 day in built memory, with IP67 water and dust resistance making it ideal for your workout routine.
Compatible with Bluetooth and ANT+ So You Can Easily Connect with Your Favorite Fitness Apps and Bluetooth-Ready Gym Equipment
It uses both Bluetooth and ANT+ for connectivity so you can seamlessly connect with tablets, phones, Ipad, laptops, and fitness watches.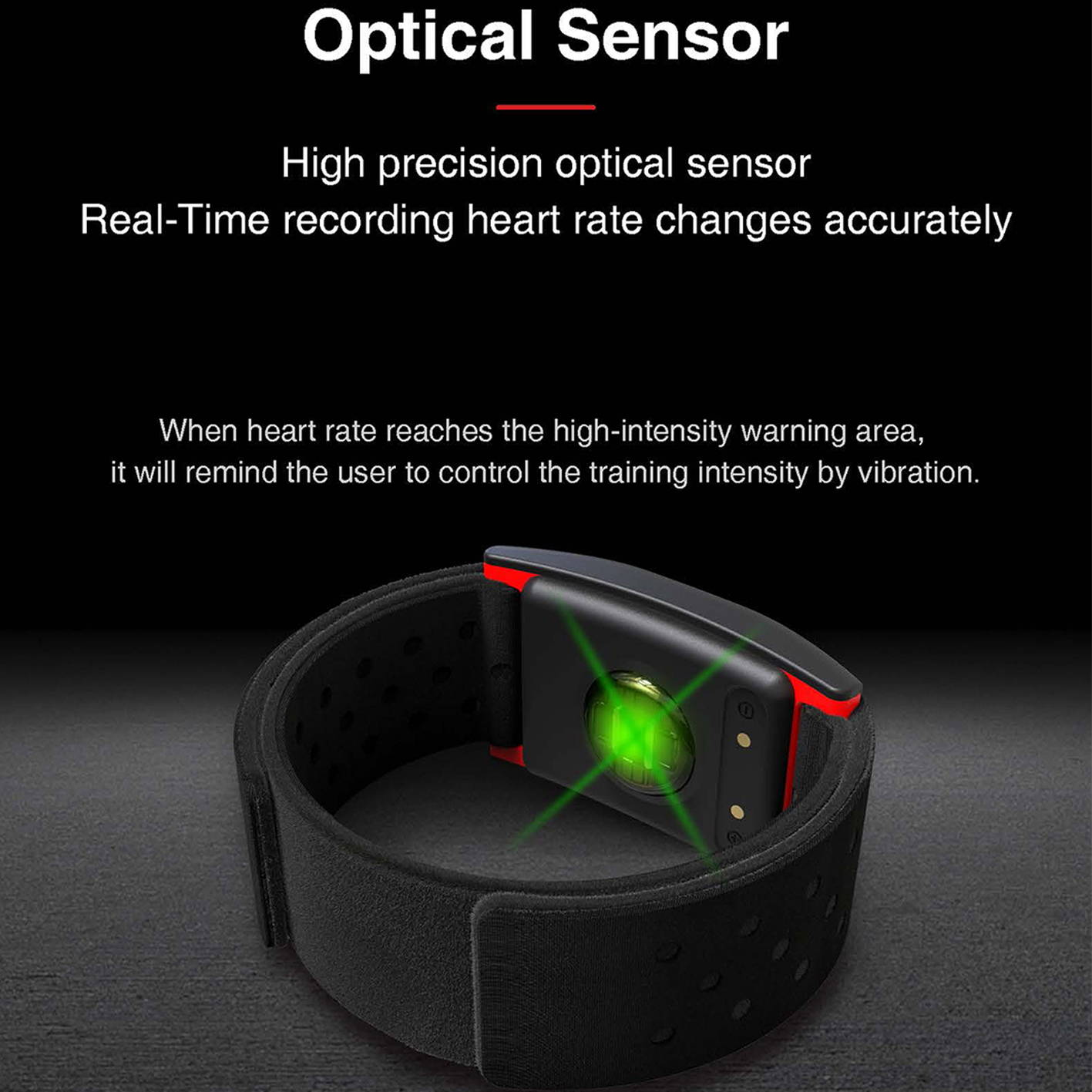 Product parameters
Function:Detect Real-Time Heart Rate Data
Size:L46.5W29H12mm
Monitoring Range:30 bpm-240 bpm
Battery Type:Becharge Li-ion Batter
Full Charging Time:1.5 hours
Battery Life:Up to 60 hours
Waterproof Siandard:IP67
Wireless Transmission:Bluetooth5.0 & ANT+
Packcage Include
1*Armband heart rate monitor