Keep Your Heart Rate in Check with a Heart Rate Monitor You Can Easily Strap on Your Chest. Featuring the Latest in Heart Rate Monitoring Technology, You'll Get Accurate Results All the Time!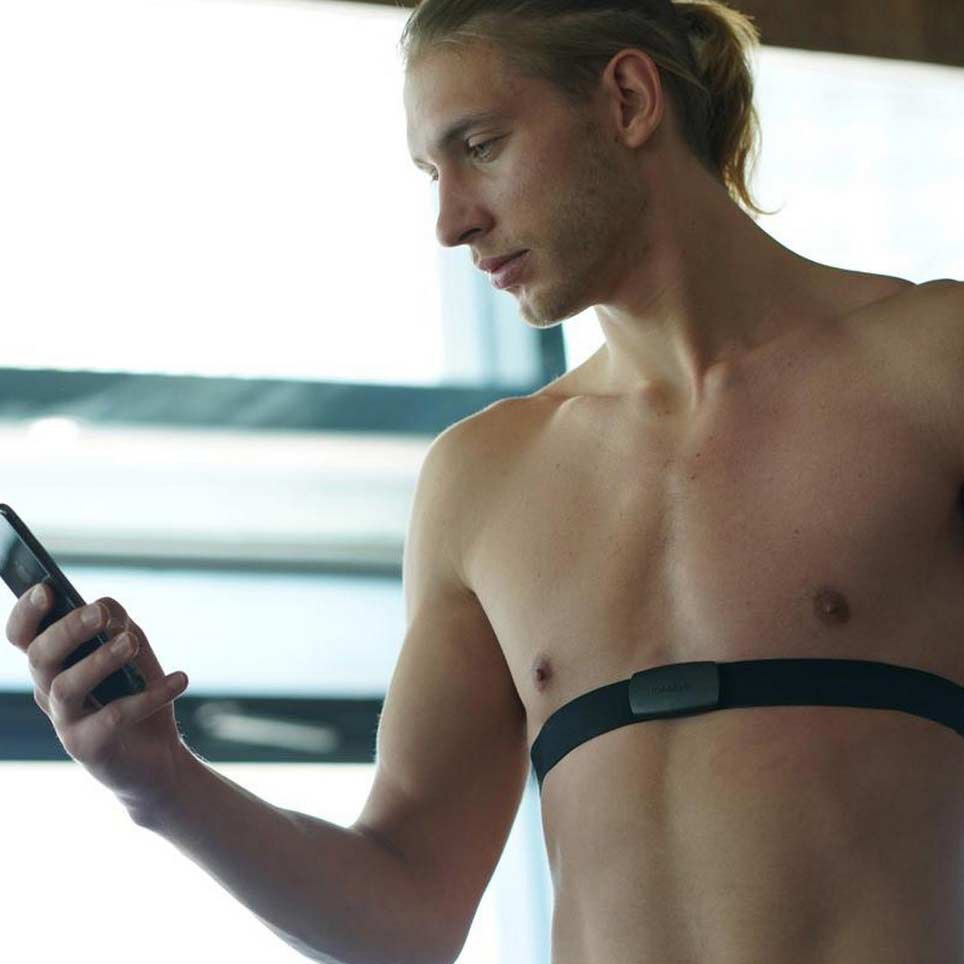 The Most Reliable Heart Rate Monitor You Can Easily Pair with Leading Fitness Applications like Garmin, Peloton, Wahoo, and Strava
When exercising, keeping our heart rates in check can help us become more efficient and safe. Making sure our heart rates don't go beyond the advisable levels enables us to make the most out of our work outs.
The HDetex heart rate monitor is one of the leading HRM devices that tracks your heart rate levels in the most accurate way possible. Designed to be a strap-on monitor, this device holds on firmly to the chest area so you can keep an eye on your heart rate all throughout your workouts.
This Bluetooth-ready heart rate monitor can easily be paired with different fitness apps.
Why HDetex? 
♥️ It features the latest in heart rate monitoring technology for accuracy.
♥️ You can use it for all types of exercises – running, cycling, hiking, walking, and even strength exercises.
♥️ The device is waterproof up to 4 feet – you can conveniently use this for swimming exercises too.
♥️ The band is non-slip and has a firm grip.
♥️ The device is sweat-proof, and moisture-proof.
♥️ You can easily connect it with any fitness application.
♥️ Bluetooth ready – allows you to view your results through your phone.
♥️ Lightweight yet extremely durable.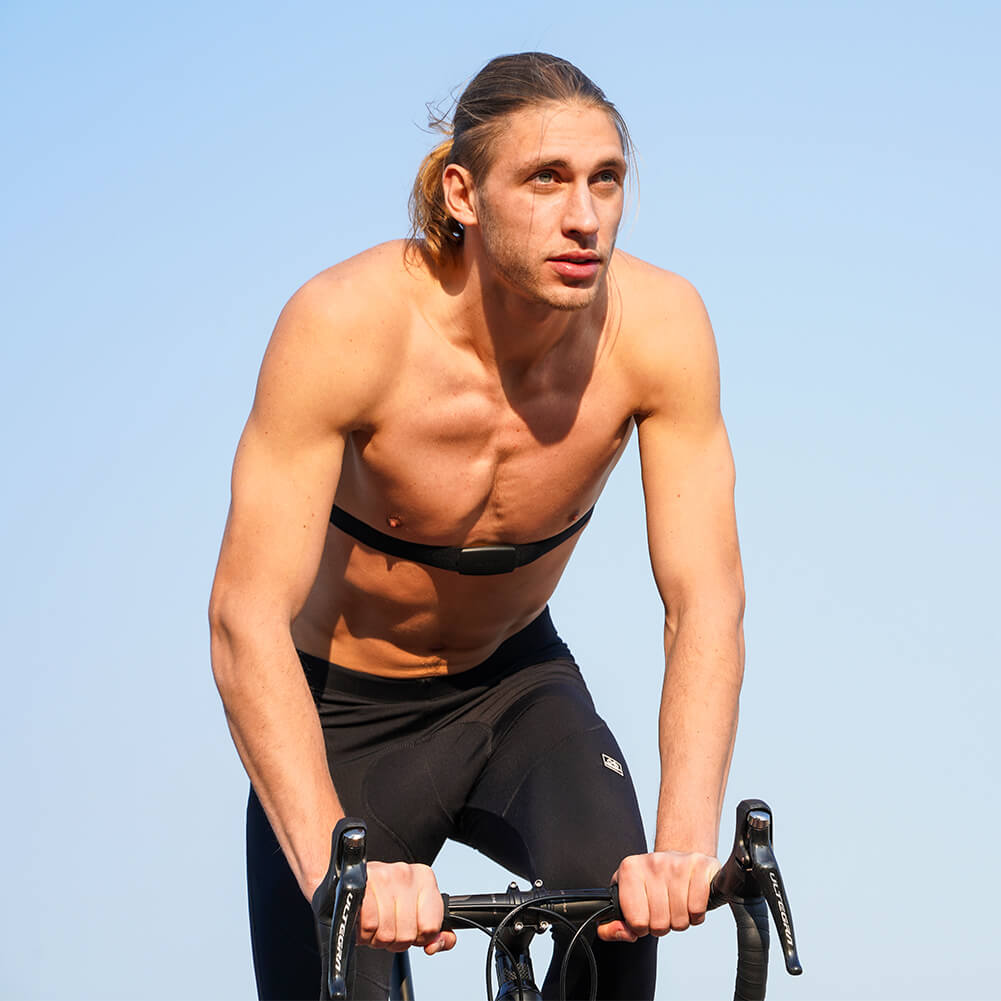 HDetex Heart Rate Monitor Features
An All-Around Heart Rate Monitor for All Types of Exercises. With the HDetex, you can get real-time heart-rate monitoring during all types of exercises like running, jogging, swimming, boxing, and even swimming!
The Device You Can Connect with Bluetooth and With Your Trusted Fitness Apps. You can perform your running routines, cycling workouts, and strentgh training all while not missing any "beat." The HDetex can conveniently connect with Garmin, Peloton, Wahoo, and Strava.
Not Just a Heart Rate Monitor – You Will Get Data on Calories and Zone Minutes, too! The HDetex measures Heart rate, calories, and active zone minutes. Data is tracked and recorded using the heart rate chest belt and stored in your preferred app for review. 
Easy-to-Use Heart Rate Monitor – Simply Strap it On and You're Good to Go. Attach the strap on your chest and it will start working. The durable strap is slip-resistant you don't have to worry about it recording inconsistent heart rates or falling while you're using it.
The Adjustable Heart Rate Monitor With Strap That Works for Chest Circumference of 28″.2 – 33.5″. The HDetex can work for all sizes! The strap also holds up efficiently so it won't wobble and feel loose when used.
Perspiration or rain will not affect the heart rate belt because it is waterproof to IP67 requirements. You can use the HDetex rain or shine as it is 100% waterproof. It is also water-resistant for up to 4-feet.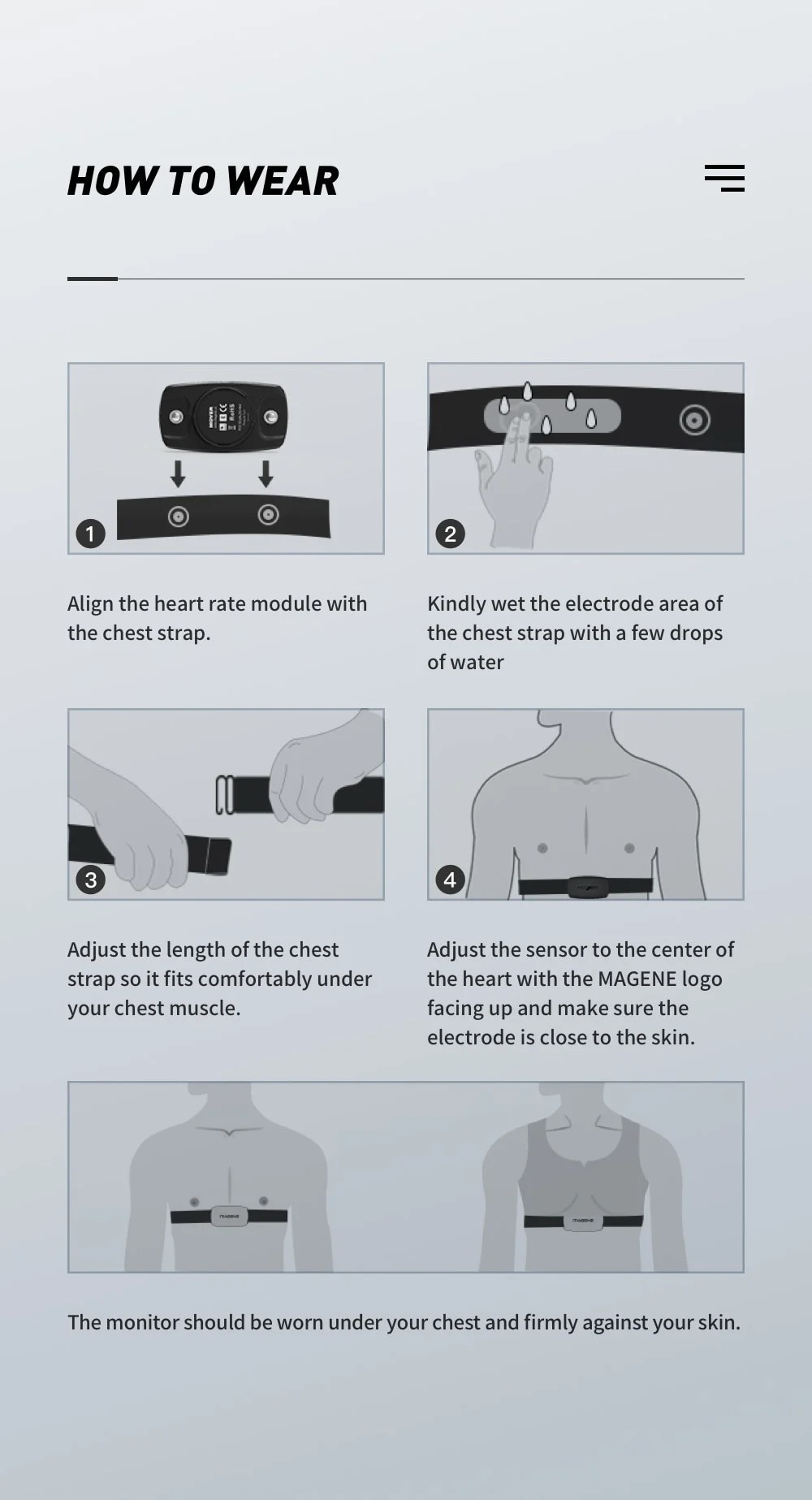 Specifications
Sensor Type: Heart Rate Monitor
Color: Black
Weight: 80g
Connectivity: Bluetooth+ANT
Size: 57.6*33*11mm
Chest strap size: 64-86cm (±2cm)
Heart rate range: 30-240 bpm
Waterproof: IP67
Battery life: 1000 h
TIPS:
Comfortable to wear, size 64-90cm below the chest line
Tight wearing under the bust line size 90-110cm
The size below the chest line exceeds 110cm, it is uncomfortable to wear, it is not recommended to buy
The heart rate belt is a skin-contact product, and no returns are accepted for non-product problems after opening!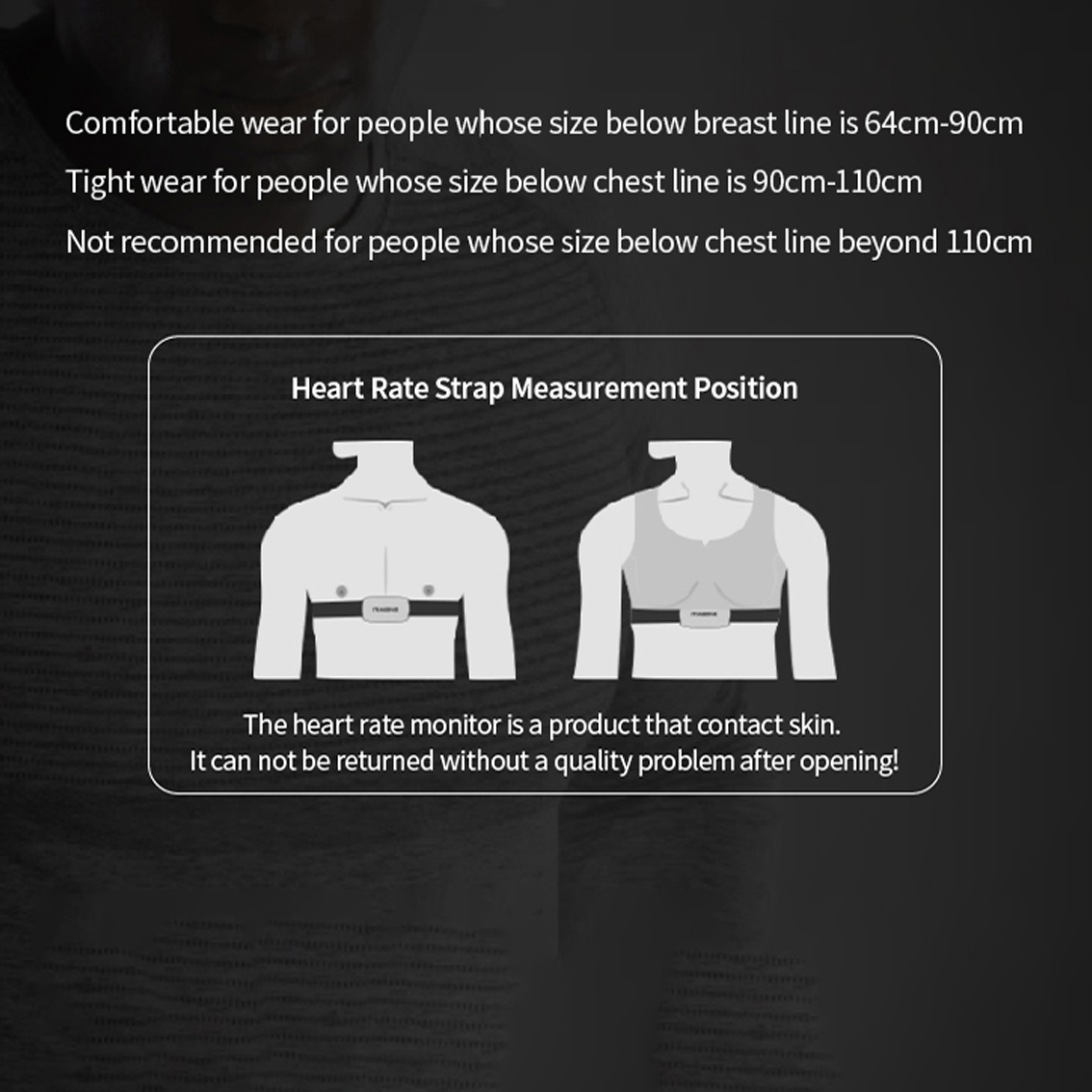 Package Include
1 x Chest Heart Rate Monitor
1 x CR2032 battery
1 x Elastic chest strap