The hula hoop is a great workout tool – but traditional hula hoops can be energy-consuming. Don't get us started with the frustration that comes when it always falls on the ground. But we have good news – there's a newer, better hula hoop in the market – the MagnoFit!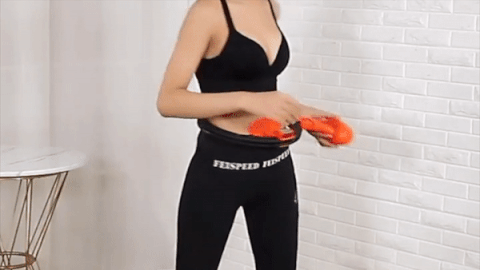 Smart hula hoop will not fall
There's an attached kinetic counter that would record how many moves you spin the hoop. You could adjust your sports time and intensity according to the energy indicated. This really makes your everyday waist workout routine more fun and competitive. Prevents slips and falls that are typical with hula hoops.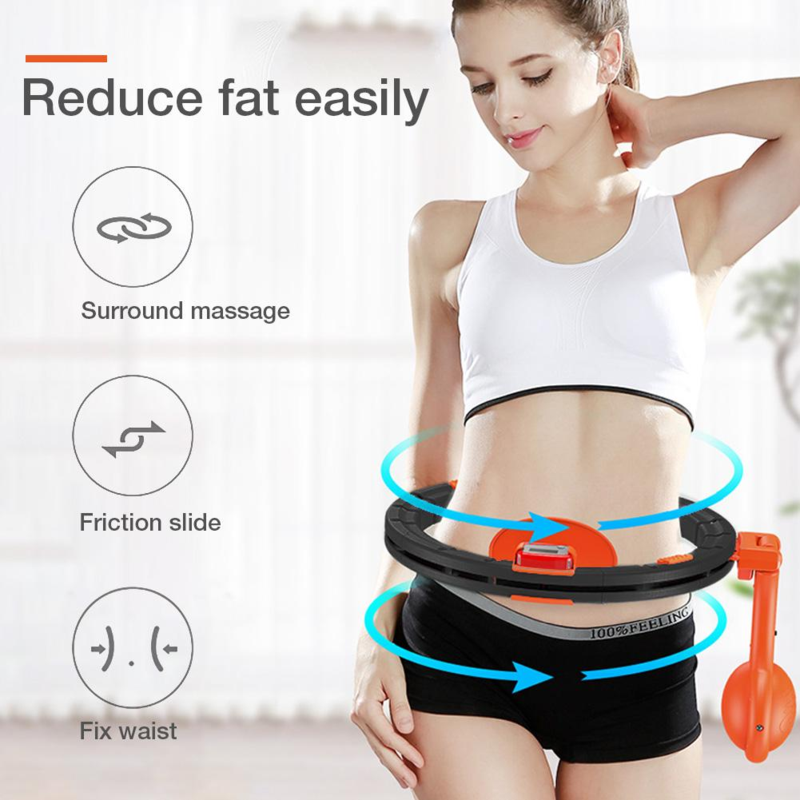 Size Adjustable Hula Hoop
Package comes with a hula hoop circle, a weighted hammer and two auxiliary belts that can be adjusted according to your waistline. (Best fits waistlines between 23 inch and 41.73 inch.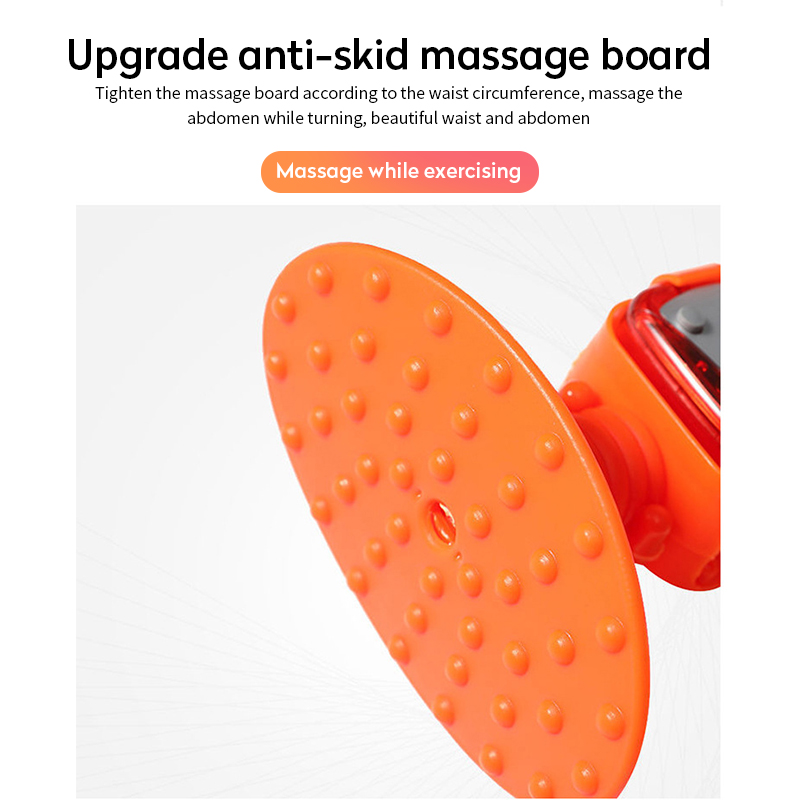 Unique Hula Hoop Easy Hooping
Tie the Smart hula hoop around your waist, reset the counter, then slide the weighted hammer the direction you usually hoop,shake your waist at the same time. This is a great indoor &Outdoor device to burn calories. MagnoFit only weighs 400 grams – it's really easy to carry every where!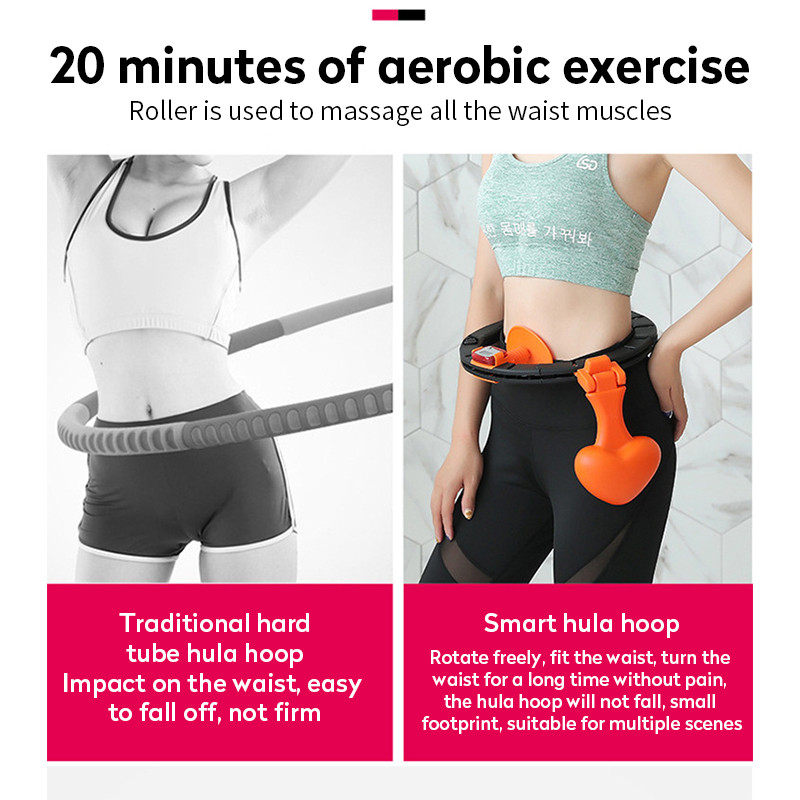 Safe and Excellent Exercise tool
The MagnoFit features nontoxic sturdy plastic material that offers a well-made construction. The hula hoop is not too heavy or too light. It stays in place at your waist, so you can enjoy a hands-free workout. No worry about falling down to crack or hitting your legs painfully. Enables smooth spinning, and 360-degree massage. With the MagnoFit, you can tone your muscles and burn up to 200 calories every half hour session.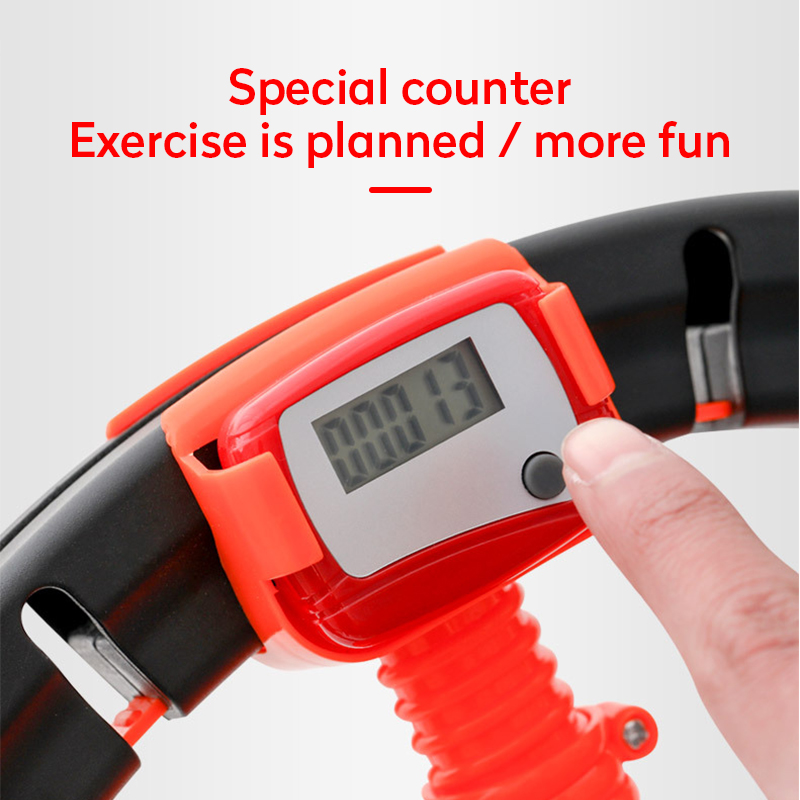 Description
Name: Sport Hoops
Color: Black Orange
Material: Eco-friendly PP, Nylon
Application: Slimming Gymnastics Gym Fitness Yoga Pilate Thin Waist
Features: Smart counting, Does not fall, Easy to disassemble and Carry.
Gender: Adult, children, the elder
Package: 1 set of sport hoops