Gear Up and Go: An Expert's Review of the 3 Best Tactical Backpacks for 2023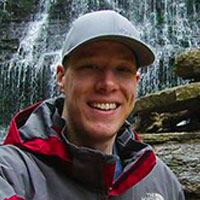 David Jones
Updated: Dec 8th, 2023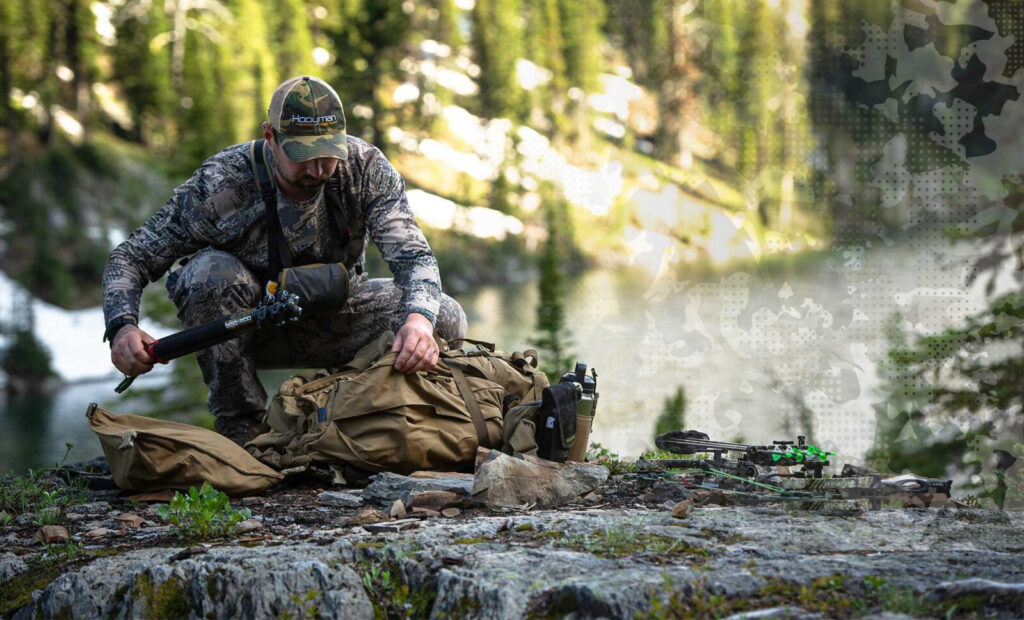 They say that a good backpack is the best companion that will help you get into the summit you've always aimed for. Although tactical backpacks have a military origin, this conventional, sturdy, and multipurpose bag has evolved into a great carrier for outdoor and urban needs. If you can have a one-stop-shop for all your outdoor needs, isn't that already a great investment?
If you are here because you're looking for the best tactical backpacks for your camping, outing, trekking, and adventuring trips, you've come to the right place. Here are the top 3 tactical backpacks that can carry your load wherever you go.
We understand you — with all the tactical bags available in the market, it's so easy to feel confused as to what to buy. As avid backpackers and outdoor fans ourselves, we know the struggle of buying a bag only to get disappointed later. So our team made a little project – find out which bags can take the challenge of outdoor and urban life. To do this, we asked the help of mountaineers, backpackers, and campers. We also consulted with ergonomics experts to guide us to choose the best one for you.
Here are a couple of factors to remember when choosing the best tactical backpacks.
MOLLE Webbing
When going outdoors, we're going to need all the equipment and essentials that will sustain us all throughout the journey. MOLLE webbings are a genius way of allowing you to pack up on your outdoor must-haves without compromising space. You can have additional bags, purses, and kits just by attaching them in the MOLLE webbing.
Capacity
Are you the type of traveler who brings all types of belongings to their trips? Bag capacity is so important, especially when you're traveling for days. The bag of your choice should be able to flexibly carry your items for you.
Durability
You know what's a total outdoor bummer? Bags giving out on you! When you're outdoors, you can't afford to lose essential supplies, so it's important to have a backpack that won't tear apart when you're traversing in the mountains, or camping in the wild.
Comfort
Carrying a 12-kg load on steeps and inclines is no easy feat. When a bag is not ergonomically made, it could put serious strain on your shoulders. To avoid this, it's important to find a bag that's padded, and designed to take the heavy strain off your shoulders.
Overall Style
Style still matters. You can still climb mountains with coordinated clothing and bags! Although not as important as the other factors, style should still be part of your tactical backpack must-haves.
Out of all the tactical backpacks we have reviewed, these are the backpacks that stood out.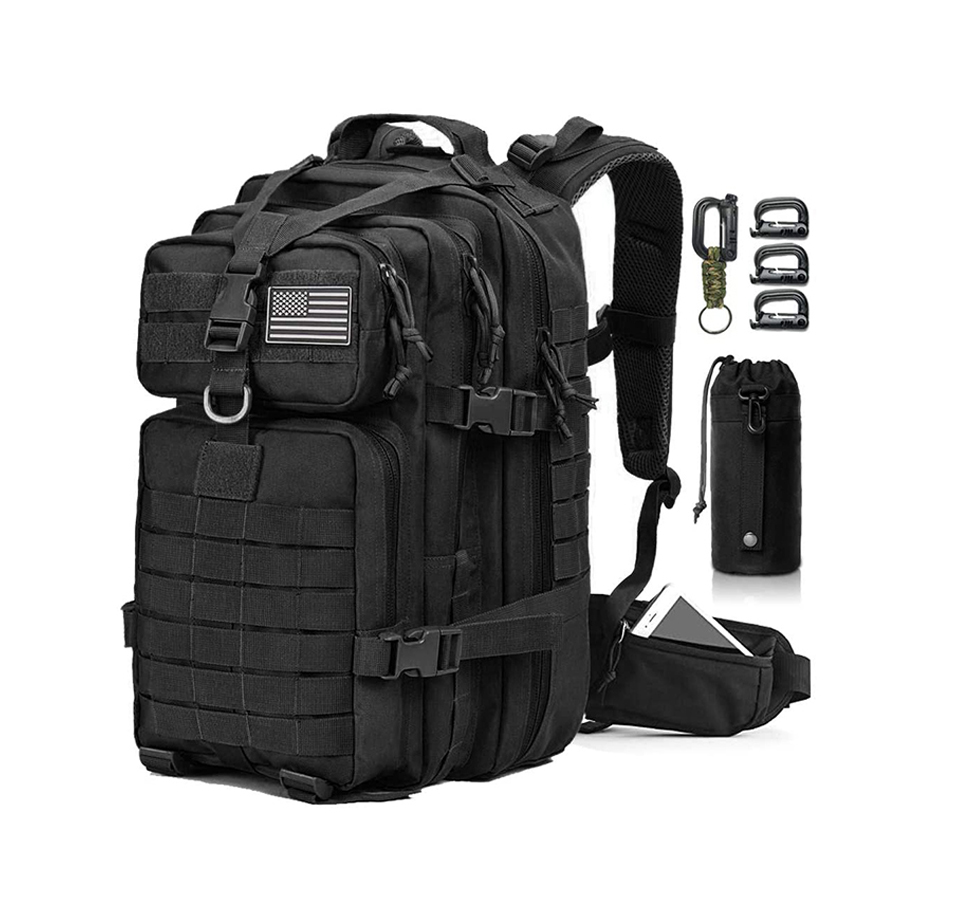 Are you looking for a durable backpack that can truly handle all the stuff, items, and essentials you're going to bring for your outdoor trips? Are you done with backpacks that just tear apart when the going gets tough? If you're looking to upgrade your old, flimsy outdoor backpack, we recommend the RovRack military backpack.
RovRack can be used for multiple purposes. This impressive backpack can be used as a small, 3-day assault pack, emergency backpack, bug out bag backpack, combat backpack, range bag, survival backpack, army backpack, molle EMT backpack, EDC outdoors backpack, hunting backpack, hiking backpack, camping backpack, and travel backpack.
The capacity of the RovRack is phenomenal – it boasts of a 42-liter space that can help you put in enough items for your outdoor adventures. The RovRack features multiple compartments to help you organize your items well. The backpack also includes a MOLLE system where you can attach your water bottles, protective gear, food, and other essential equipment.
The bag comes with adjustable straps on the chest part, on the side, and on the bottom part to allow you to find a setting that's comfortable on the shoulders, back, and chest.
If you need a durable, standout backpack that can go with you through hard terrain and outdoor adventures, the RovRack is what we recommend.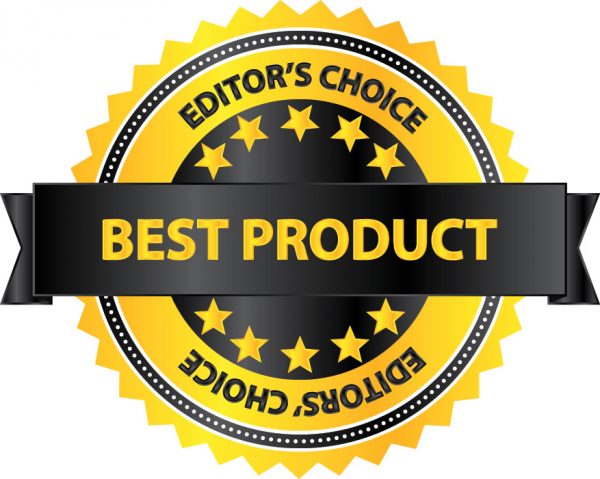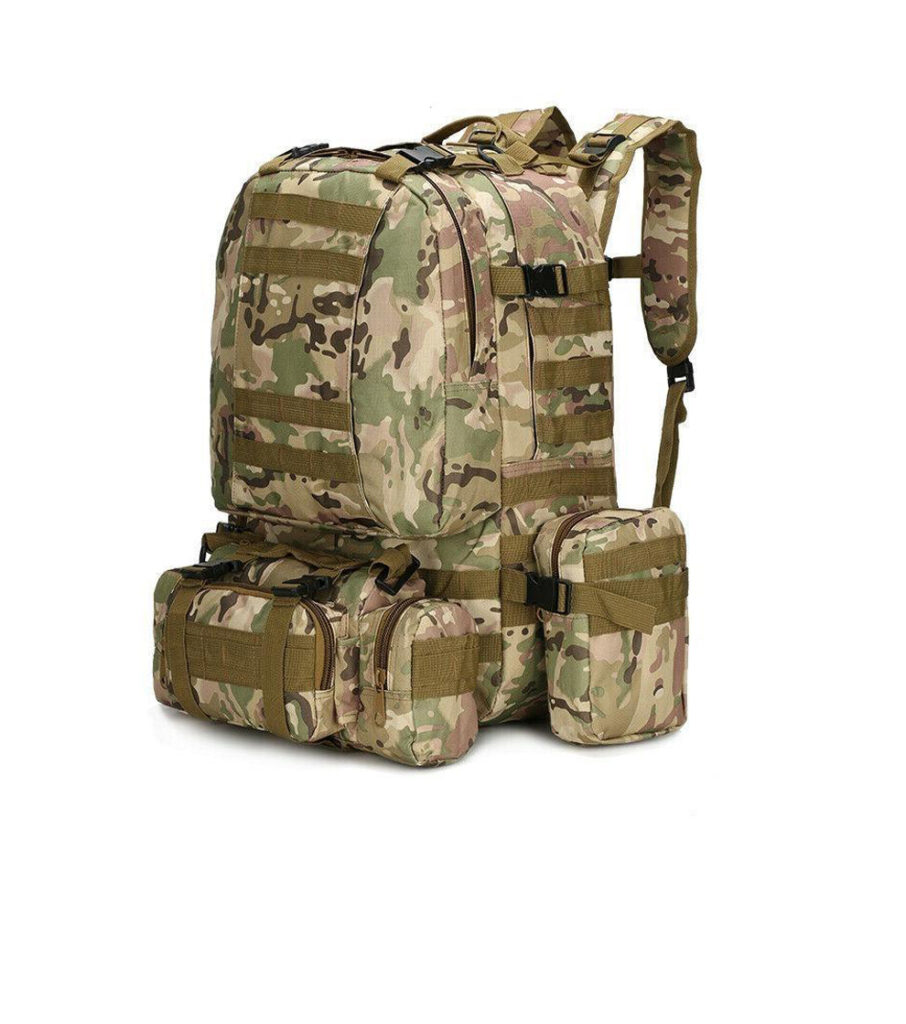 Is style a major part of your outing preparations? Do you prefer a bag that will still help you look stylish and well put together? Our style mavens in the team just couldn't stop raving about the JackSacks 45-liter tactical backpack.
The JackSacks come with a military-style, compact design that will make your bag look solid and sturdy.
This bag comes with a waterproof Oxford material – you can literally take this while it's pouring and your items will still be safe.
This durable backpack comes with a molle system which allows you to easily attach extra pouches or outdoor gear such as sleeping bags, water bottles, emergency equipment, guiding light, trekking canes, and more. This  makes the JackSacks suitable for outdoor, hiking, and camping, hunting, cycling, traveling, climbing. The 45-liter space makes it easy to pack up all the essentials you will be needing.
The straps of the JackSacks are made with comfortable padding to eliminate the pain and strain off your shoulders. The bag distributes the pressure evenly so you won't feel sore. This bag also comes with adjustable straps that you can adjust to fit your comfort levels.
If you're looking for an outdoor bag that can look stylish, durable, compact, and can reduce the proverbial aches and pains due to heavy loads, we highly recommend the JackSacks.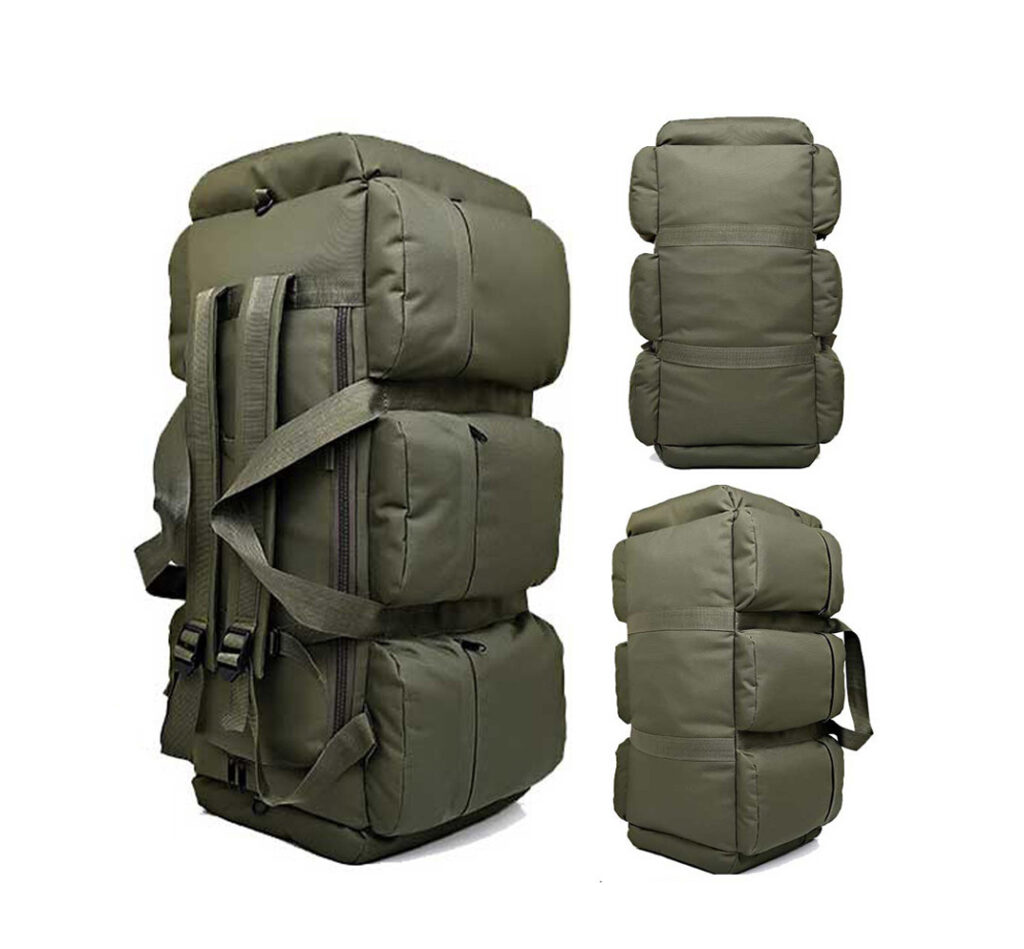 Are you all about the capacity? Do you prefer backpacks that can carry it all? When it comes to capacity and size, we recommend the OutPacks 90-liter waterproof tactical backpack.
OutPacks can carry up to 90 liters of items, or a whopping 86 kilos of essentials. The bag features well-distributed pockets and slots both in the inside and on the outside. The OutPacks has enough pockets where you can place essentials like food, clothing, water, batteries, emergency phones and radios, extra blankets, and clothes-on-reserve.
Despite its size, the OutPacks backpack is easy to maneuver. You can comfortably carry the duffel vertically and horizontally.
The OutPacks feature a durable nylon polyester fabric that keeps all your items held up. No need to worry about your items spilling all over the place. Sturdy zippers keep your bags securely closed.
This bag also includes a MOLLE system where you can attach other essentials such as map holders, flashlights, knives, and other protective gear.
If you prefer to have a more organized backpack, OutPacks is the bag to checkout. We're so impressed with its primary storage space and eight exterior compartments specifically designed to organize your gears and other items according to "importance" outdoors.
We also love how you can confidently carry your stuff without worrying about them getting wet and soggy – the OutPacks come with waterproof material that can help keep your items well-protected even while you're in the rain.
Unlike regular bags, tactical backpacks are built for pressure, strain, and tough action. They can take on whatever the challenge – without letting you down. They're stylish, durable, and just the best at outdoor adventures and urban living.
The backpacks we feature here are personally tested, tried, and reviewed to ensure each product delivers.
Related Reviews You Might Like