Conquering the Outdoors in Style!
Whether you're a beginner or an enthusiast, nothing beats a good tactical backpack when it comes to surviving the harsh conditions of the outdoors. It carries all your essentials and gears into one place, giving you the right maneuverability and support when traversing different trails. And when it comes to keeping your sacks in style, there's only one name to go—the JacSacks!
The JacSacks Tactical Backpack is an adventurer's best friend. With its 45 to 55 liters of capacity, you can take whatever you fancy that would make your outdoor escapade a moment to remember. It also comes with security features and waterproofing designs to keep all your things safe and protected so that you'll never have to worry about losing anything while conquering the outdoors.
As an experienced hiker, I recommend the JacSacks for its impressive storage capacity and well-thought-out pockets. It's easy to organize than other packs I've tried in the past! — Ivy, Verified Purchase
Why Choose the JacSacks?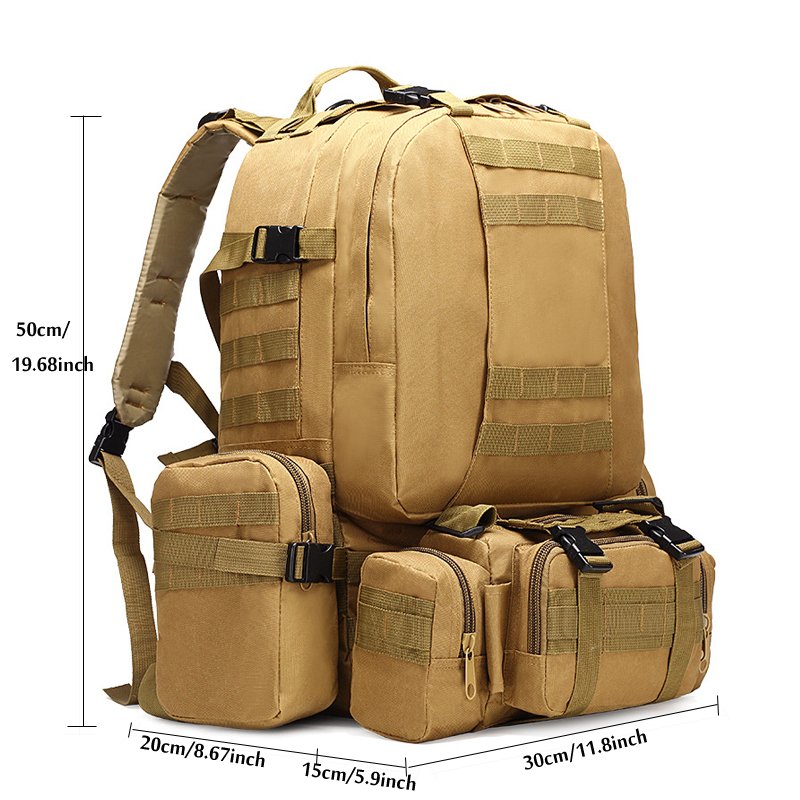 Detachable Backpack Combination
The JacSacks Tactical Backpack comes with different combinations that make it suitable for outdoor adventures and everyday use. It consists of the main compartment, one front detachable waist pack, and two side detachable accessory pouches. You can customize the JacSacks according to your storage needs.
Won't carry much? Detach the exterior pockets and use the JacSacks Tactical Backpack "as is." Or, if you're bound for a long adventure, take advantage of the available storage by the front and side pockets.
Main Compartment: 45 Liters Capacity
Front Waist Pack: 7 Liters Capacity
Side Accessory Poches: 2 Liters Capacity
Waterproof Oxford Material
Our military-designed Tactical Backpack is made of high-density 900D Oxford fabric that anti-scratch features that provide excellent durability and water resistance. The heavy-duty zippers with rain diverting flaps keep the insides dry and secure all stress points to prevent damage while you're en route.
Molle Backpack Rucksack
The JackSacks Tactical Backpack molle system allows you to easily attach extra pouches or outdoor gear such as sleeping bags, water bottles, cameras, cane, etc., making it suitable for outdoor, hiking, and camping, hunting, cycling, traveling, climbing, and so on. It's the best choice for both men and women who have varying storage needs.
Comfortable Ergonomic Design
We've designed our Tactical Backpack with adjustable padding shoulder straps to ensure breathable, well-ventilated, and comfortable use. It also comes with a waist belt and chest strap to reduce stress in your shoulders while carrying the heavy-duty backpack. With this, we guarantee that you'll have a relaxed and pleasant journey ahead.
Multipurpose Tactical Pack
This tactical military pack backpack can be used as a 3-day assault pack, emergency backpack, bug out bag backpack, combat backpack, range bag, hunting backpack, survival backpack, EDC outdoors backpack, hiking camping backpack, or day pack for daily use. The JacSacks Tactical Backpack is designed to accommodate up to 3 days trip and large enough to carry all your gear.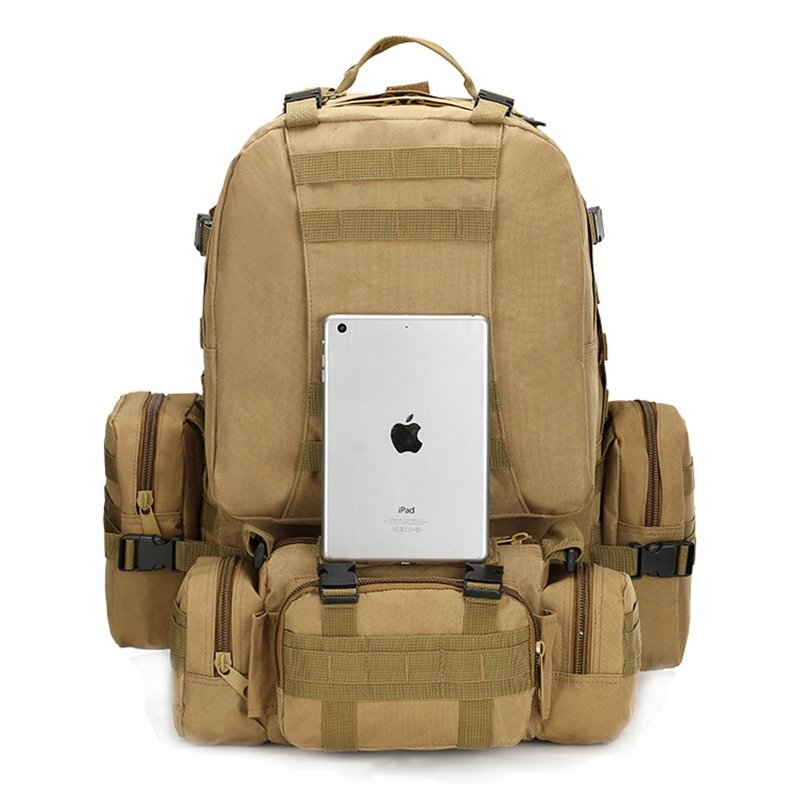 Features:
Made of 600D nylon sealed material for a durable and water-resistant Tactical Backpack.
It comes with a wide and thick waist belt to ensure comfort while carrying heavy items.
Fitted with 3 detachable molle pouches attached on the front and two sides for added storage.
It comes with a hand carry strap and adjustable shoulder strap to reinforce ease while traveling.
It supports up to 50L +  Molle capacity, which is suitable for outdoor sports such as camping, hiking, trekking, etc.
Package weight: About 1.5 kg

Product Size (L x W x H): 50 * 30 * 20 cm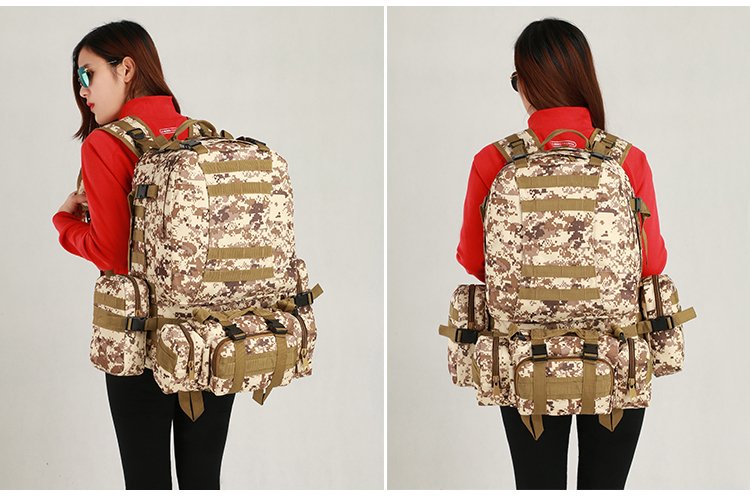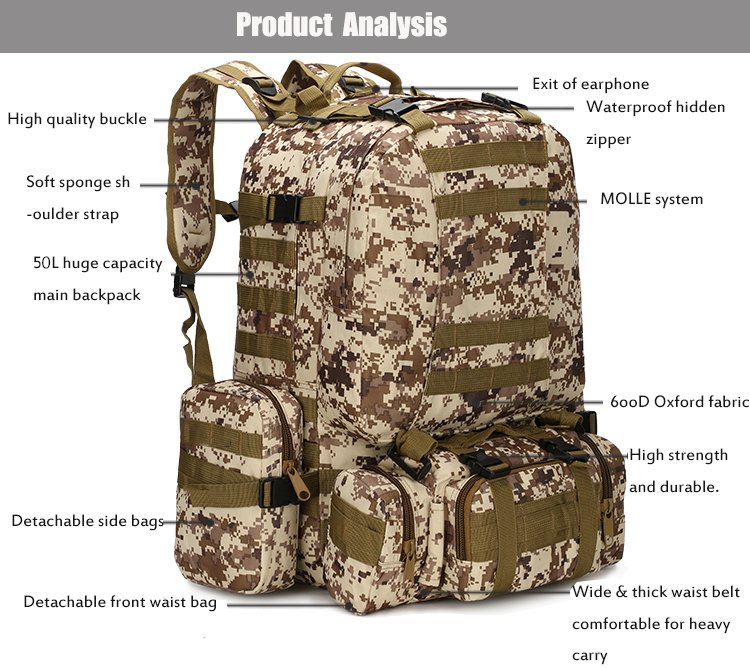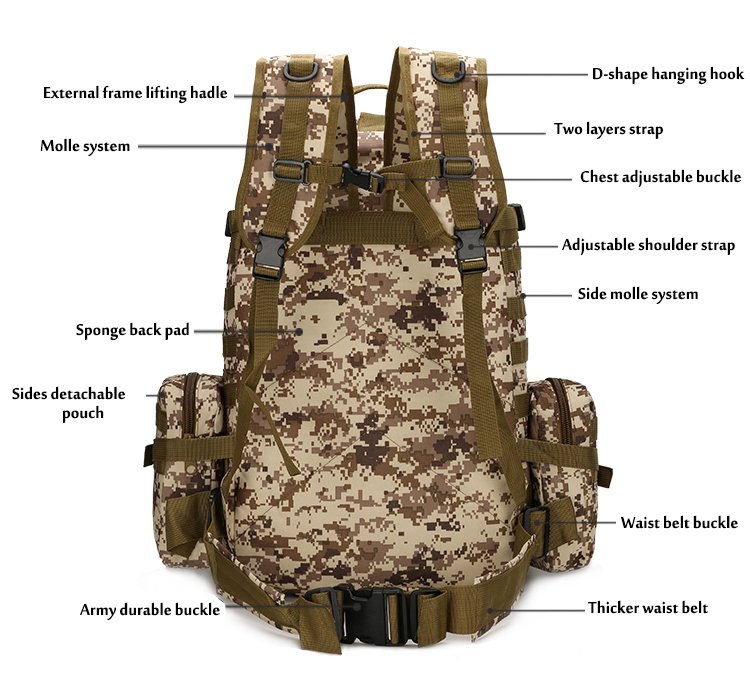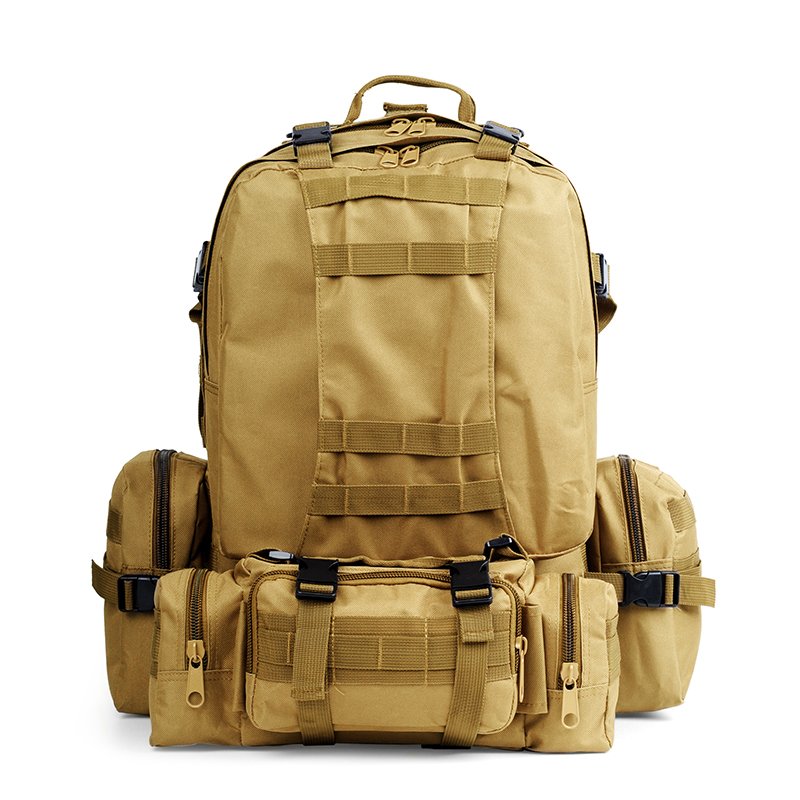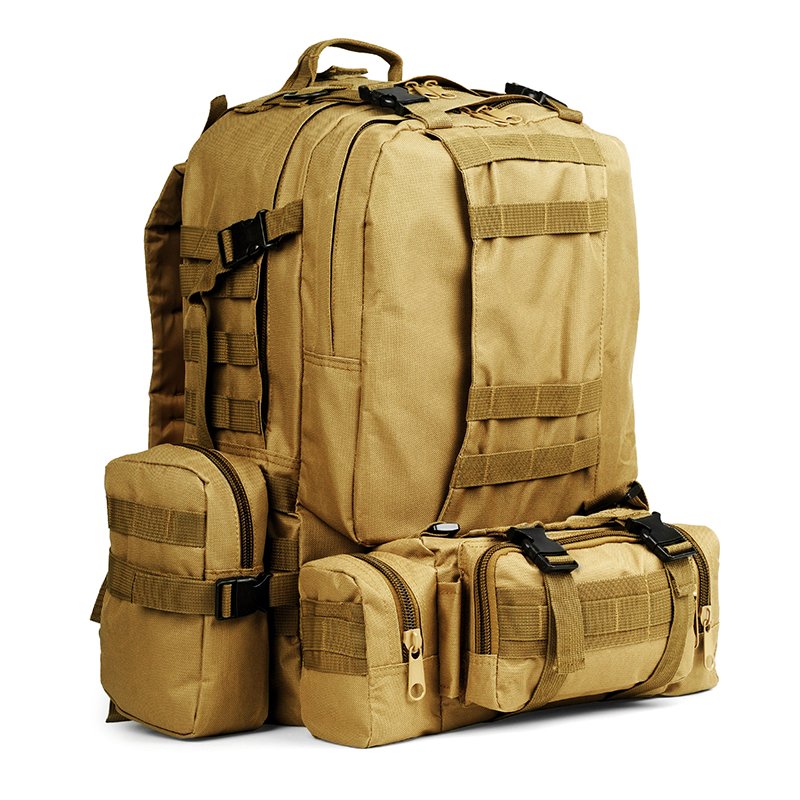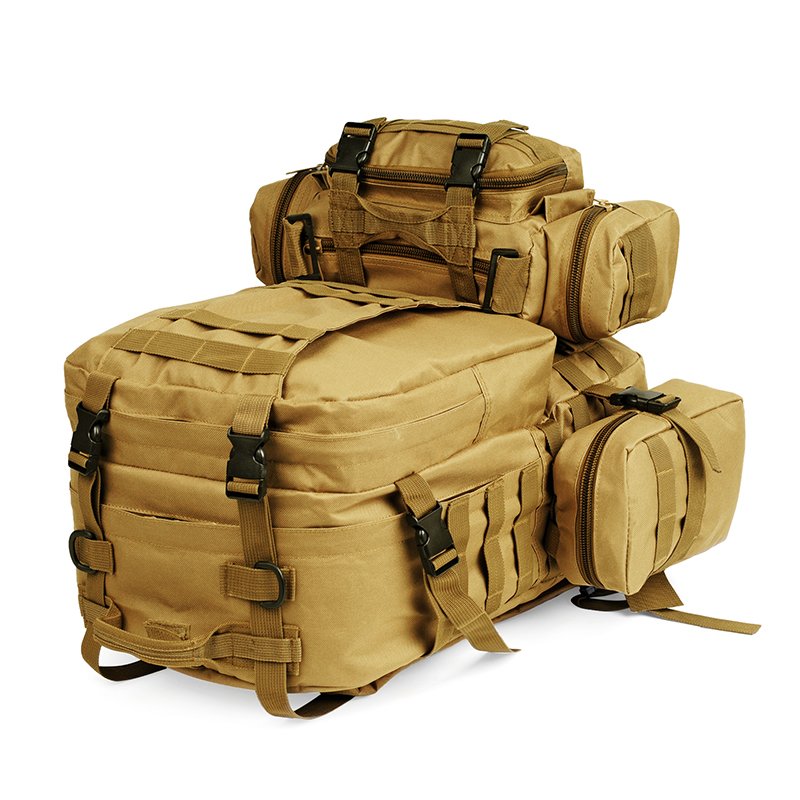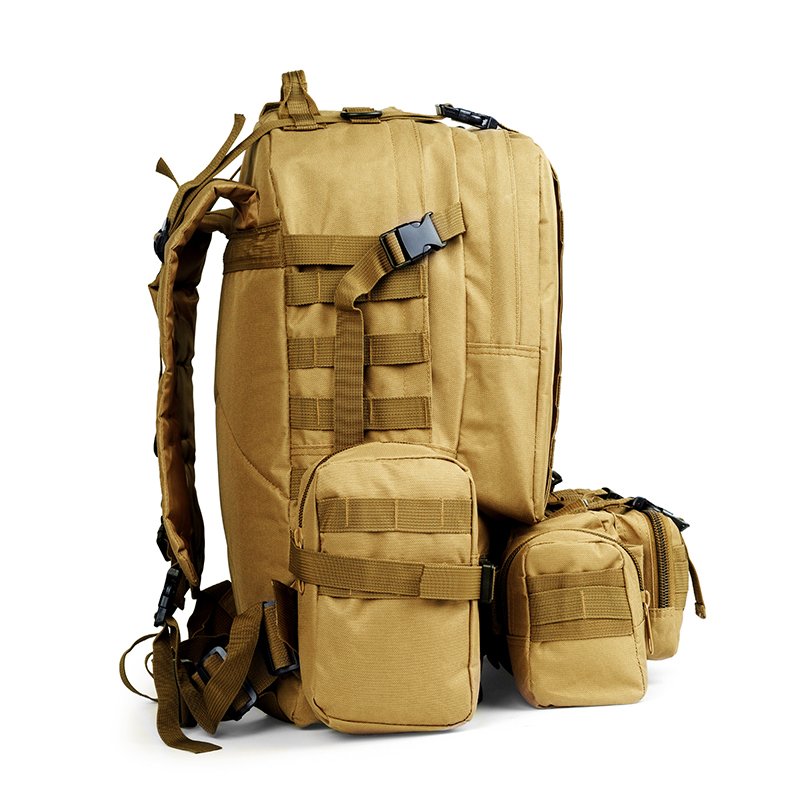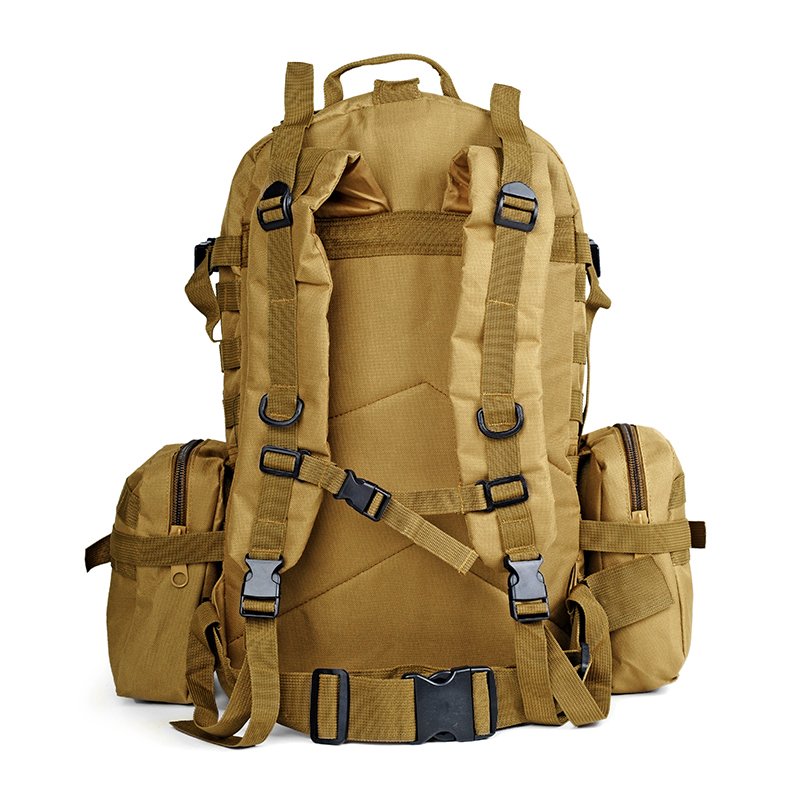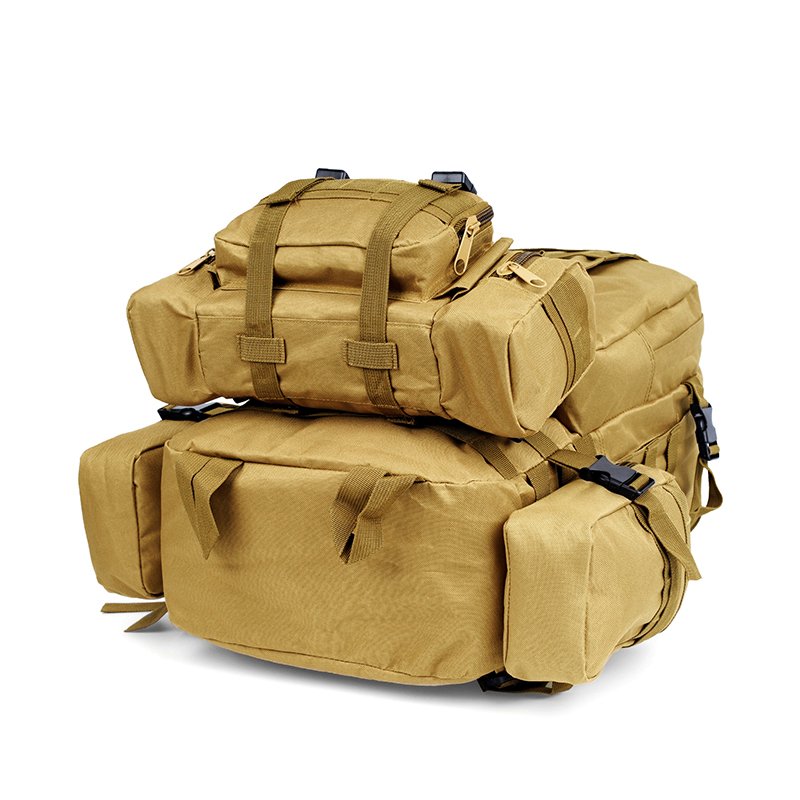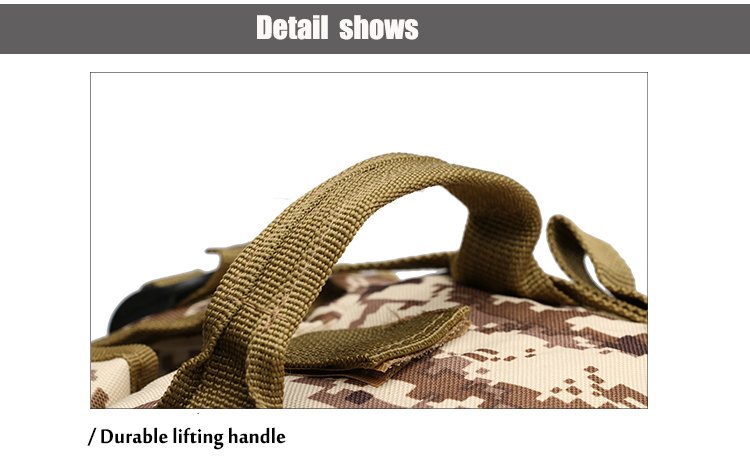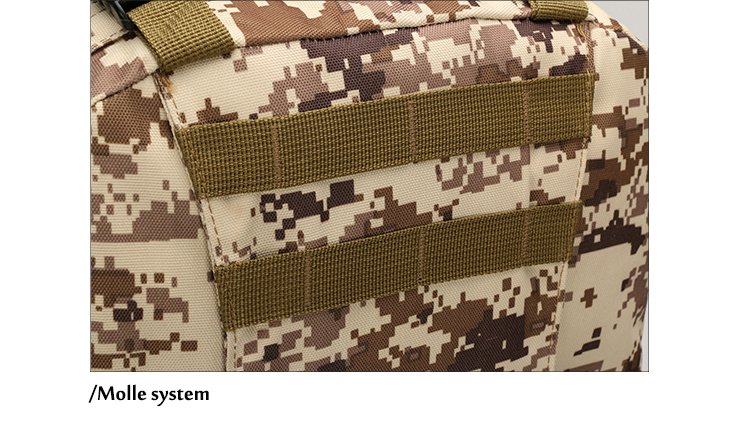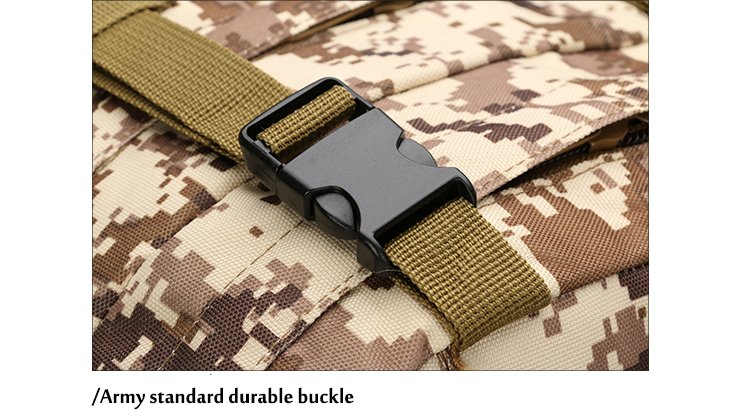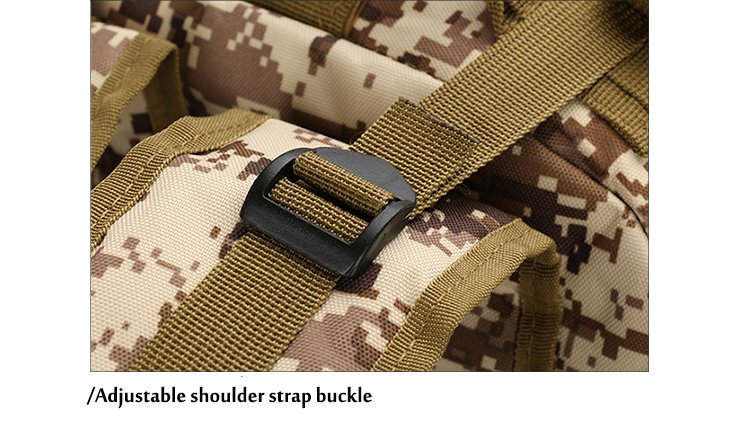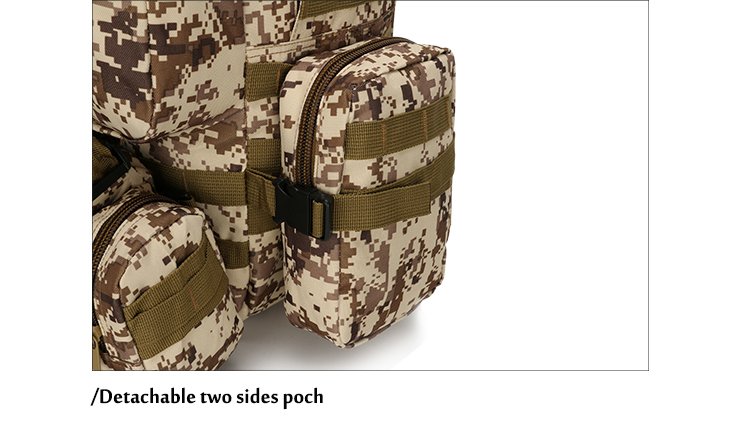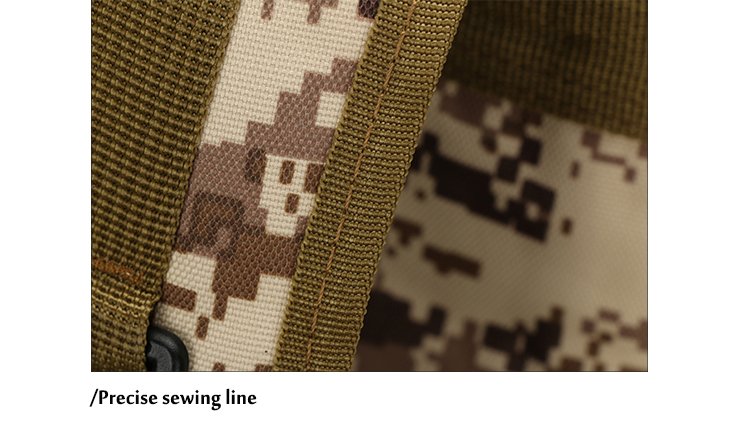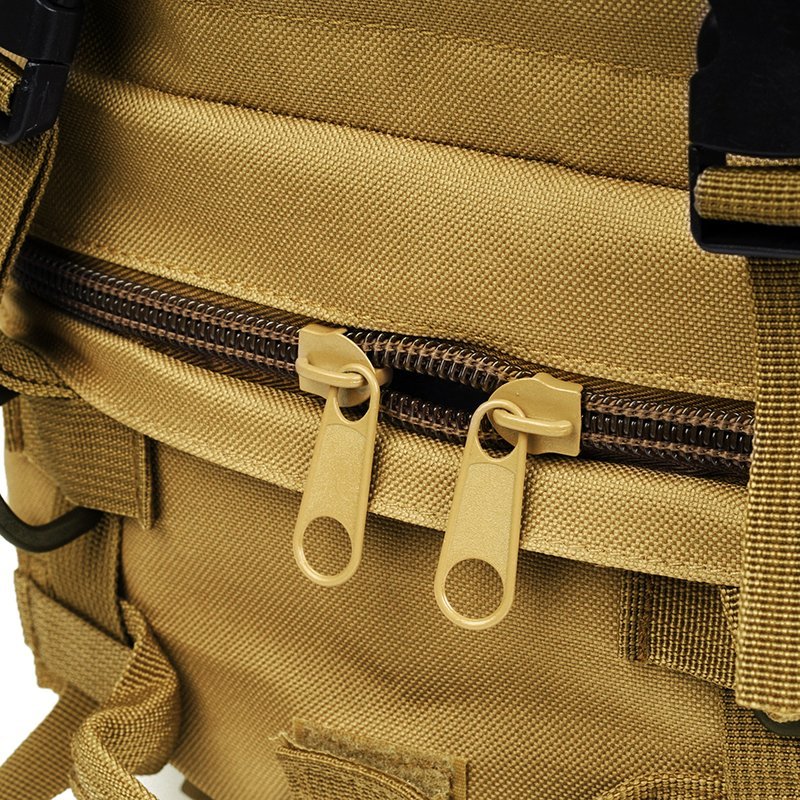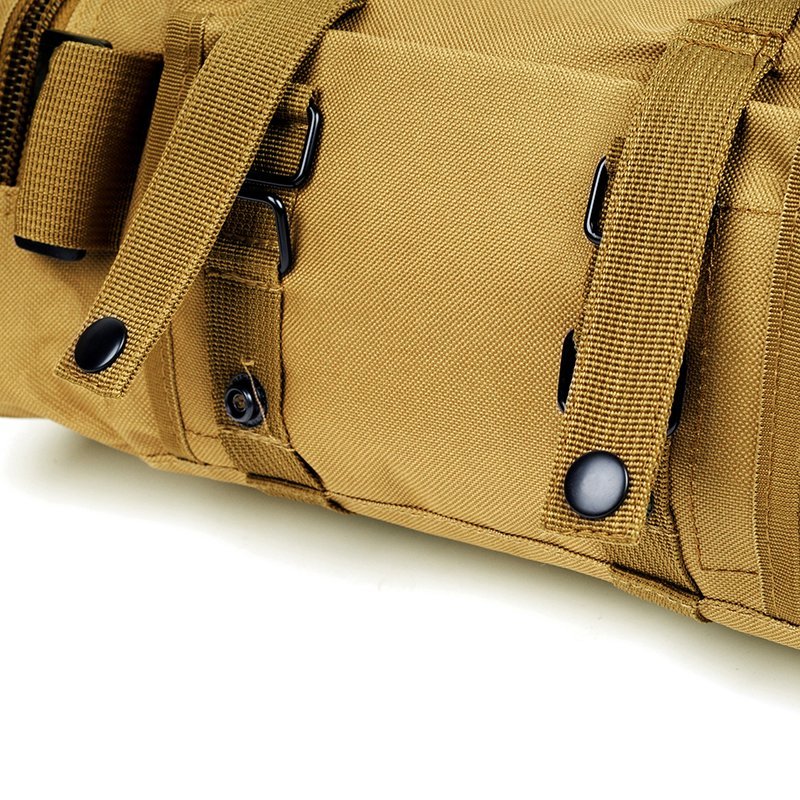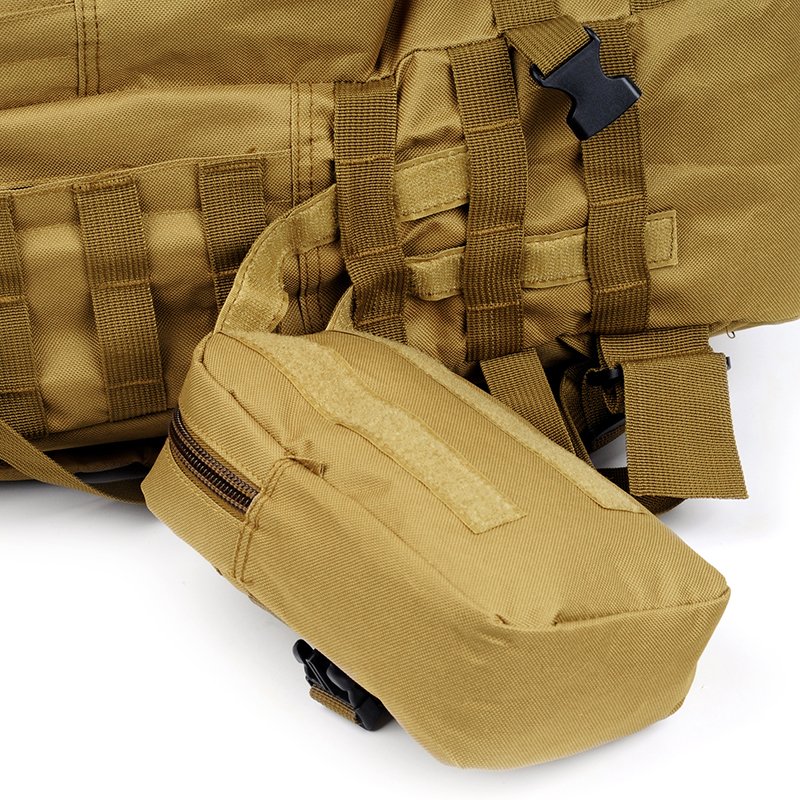 Package Includes:
1* Main Backpack
1* Front Bag
2* Side Pockets