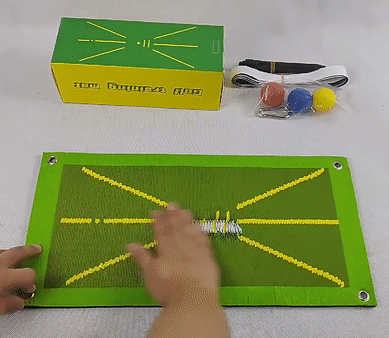 XpertSwing Golf Swing Trainer Can Turn a Beginner into a Pro in Weeks! 
Our golf swing trainer is the ultimate investment for both beginner and novice golfers, thanks to its versatile features and cutting-edge design that provide a complete practice experience.
With its ability to improve swing path, alignment, and ball flight, this trainer is an indispensable tool that can help golfers of all levels achieve their goals and elevate their game to new heights.
Whether you're wanting to progress in the game, or making sure you don't lose the skill you just developed, the XpertSwing is your best choice!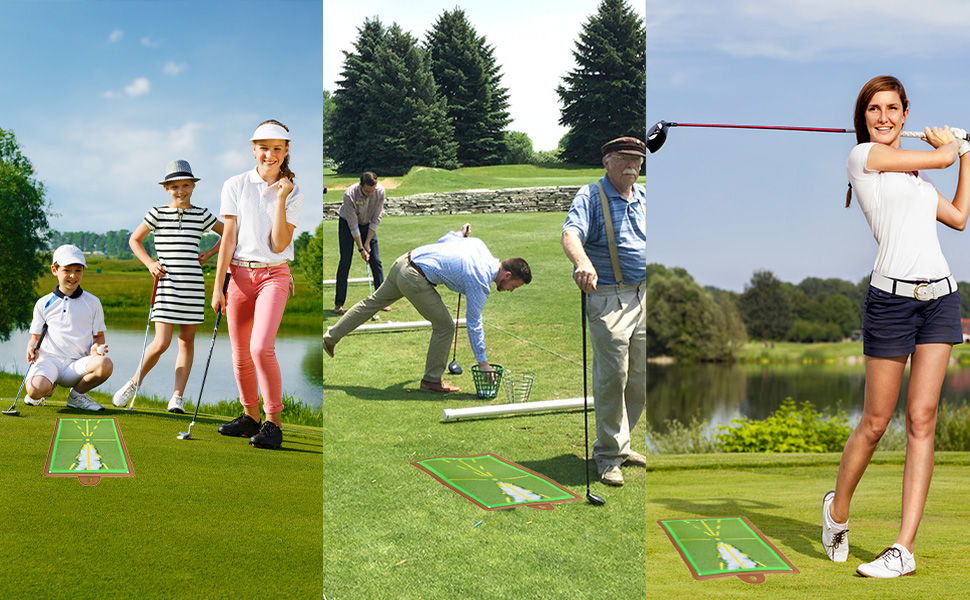 All About the XpertSwing's Golf Swing Trainer Features
Divot points help you master your swing path and build muscle memory for the perfect swing.
Our divot points feature is designed to help golfers improve their swing path and develop muscle memory for a flawless swing, making it an essential tool for any golfer looking to take their game to the next level.
Provides detailed turf data for better alignment and helps prevent unwanted divots, saving your lawn and allowing for more effective range sessions.
Our product offers precise turf information, promoting proper alignment and preventing unnecessary divots, ultimately resulting in better lawn maintenance and more efficient practice sessions.
Easy and quick setup both indoors and outdoors.
With its hassle-free setup process for both indoor and outdoor use, you can effortlessly enjoy our product wherever and whenever you want.
Thin but sturdy design for enhanced durability that can withstand even the hardest swings.
Our product boasts a slim yet robust construction, ensuring exceptional durability to withstand even the most powerful swings. You can be assured you can practice for a long time.
Versatile and suitable for improving both swing and chipping skills.
Golfers can enhance their skills in both swinging and chipping with our versatile product, making it the perfect all-in-one tool for those looking to improve their overall game.
Alignment guide visually supports club head path and impact for more accurate shots.
The alignment guide in our product typically features lines or markings that golfers can use to align their clubface and ensure that their swing path is correct. By providing instant feedback, golfers can adjust their swing accordingly, leading to improved shot accuracy, better ball flight, and ultimately, more consistent performance on the course.
Can display the trajectory of the ball after hitting it, allowing for analysis of drop points and targeted corrections.
By studying the ball's trajectory, golfers can adjust their swing mechanics, ball position, and club selection to make more informed decisions on the course and achieve better results.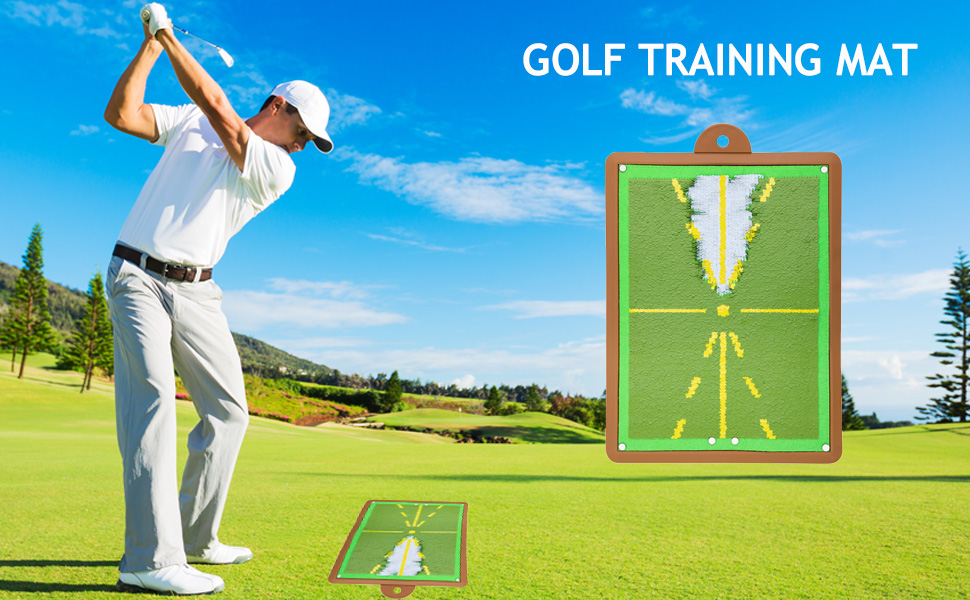 Soft surface made of impact-resistant fleece material and quality rubber on the bottom bark hitting surface simulates a real fairway or tee area, giving a real feel to your practice.
Our product features an impact-resistant fleece surface that mimics the texture and feel of a real fairway or tee area, providing golfers with a realistic practice experience that closely simulates playing conditions.
Stays in place even with powerful swings. 
The high-quality rubber bottom of the hitting surface enhances stability and durability, ensuring that the product remains in place and can withstand repeated use.
Easy to clean with just a simple wipe down after use.
Cleaning is a breeze with the XpertSwing. This golf swing trainer can look new with just one wipe. No need to scrub!
Makes an excellent gift for golf lovers and can be used anywhere for practice.
Wherever you are, whatever you do, with the XpertSwing, you can bring your practice with you.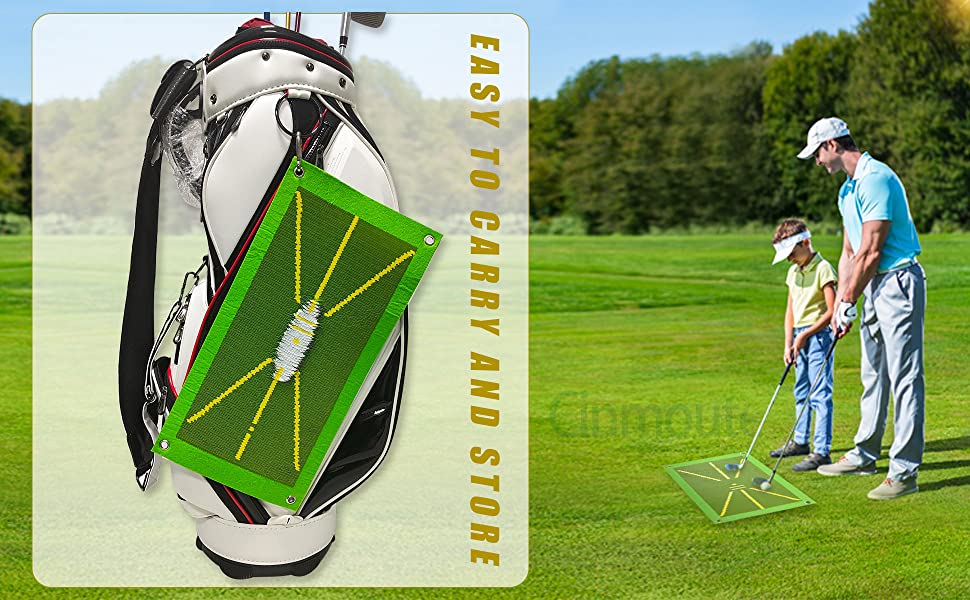 Improving Swings One Training at a Time
After hitting the ball, it can leave the trajectory of the swing, effectively analyze the drop point and make targeted corrections, which is very suitable for practitioners.

PACKAGE LIST
4 x Black Ground Spikes
3 x PU Golf Balls
1 x Golf Training Mat
1 x Magic+Mountaineering hooks