Professionally Designed for Your Lighting Needs
The XLume LED Bike Lights is designed to provide crystal-clear vision during those nights while making it easier for other vehicles to maintain a safe zone around you. Equipped with a high-tech display monitor, the bike light displays all of the important information a cyclist would need, such as top speed, riding time, average speed, etc.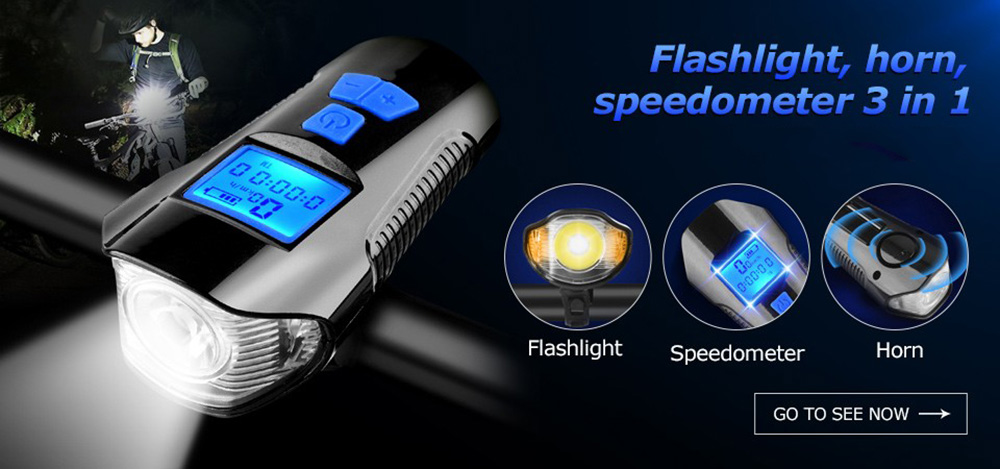 Our bike light contains a power-filled 1500mAH battery which can last for a period of 5 hours. Not only does the XLume bike lights illuminate a clear path at night, but it also has multiple lighting modes to accommodate all road conditions. There's also a horn attached to the bike headlight to give you a loud and clear sound signal to notify vehicles and pedestrians for road safety.
And the best part of it all is that this mountain bike light is straightforward to install due to the sliding rubber base. Attach the base onto the mid-portion bike, connect the wires as shown in the manual, and ride away!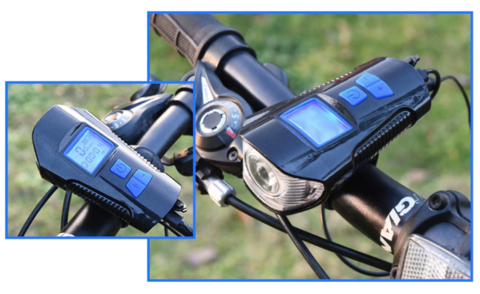 Features
Promotes Safety – For a bike rider, safety is of utmost importance, especially at night. Our bike light reduces the danger involved in biking at night and makes the entire experience fun.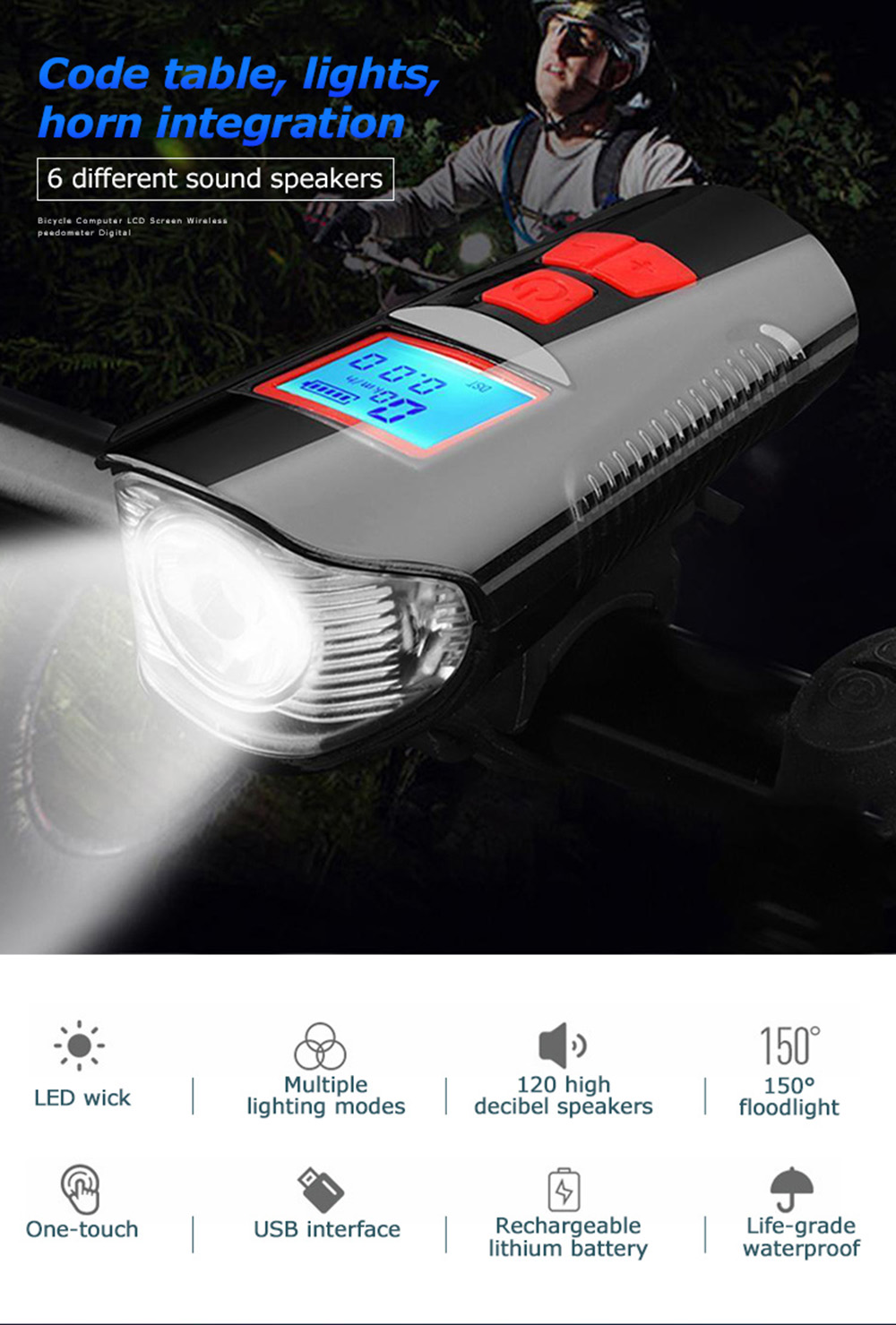 Long Lasting – On one single 4-hour charge, the bicycle light can last up to 5 hours at a time. It's fully waterproof and can be used without issues during the rainy season. Plus, this bicycle headlight is designed to absorb shock and can handle crashes with ease.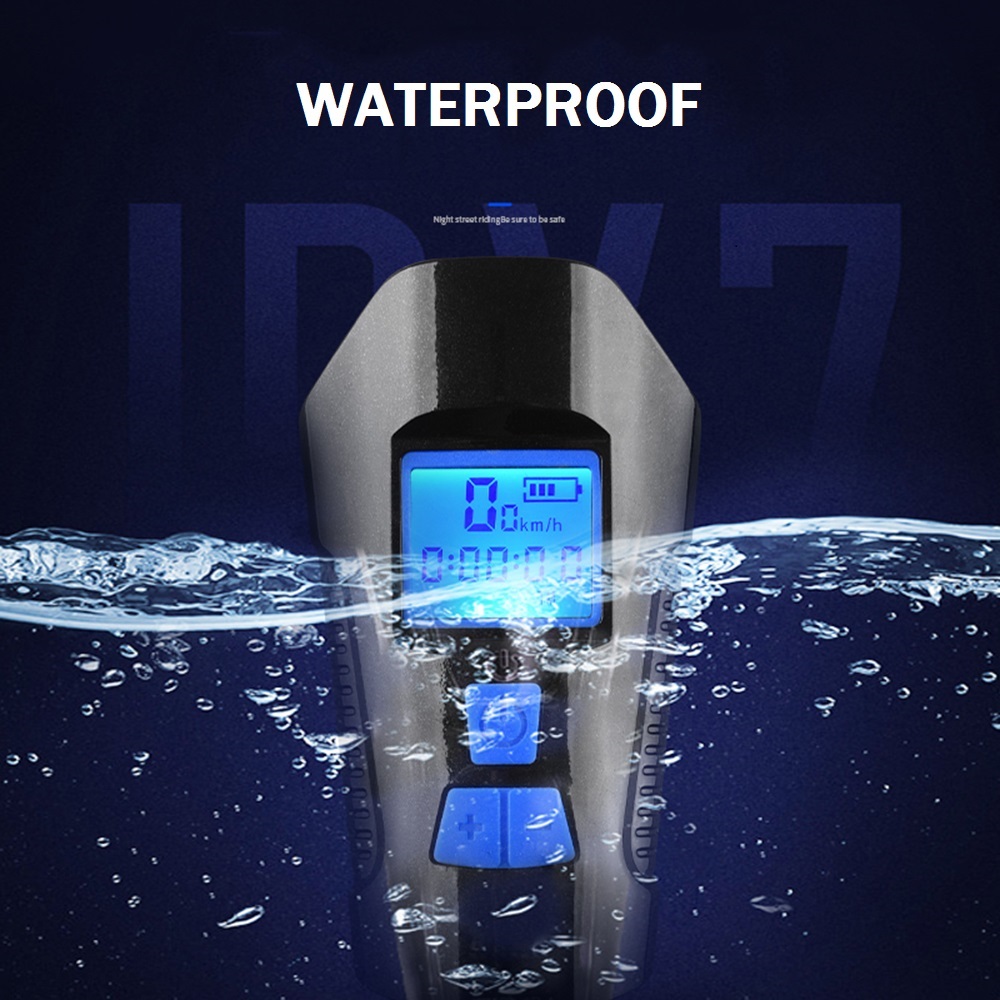 Easy to Mount – Our bike headlight fits perfectly on a wide variety of bikes and can be easily installed. Place the rubber base, attach the wires, and you're good to go!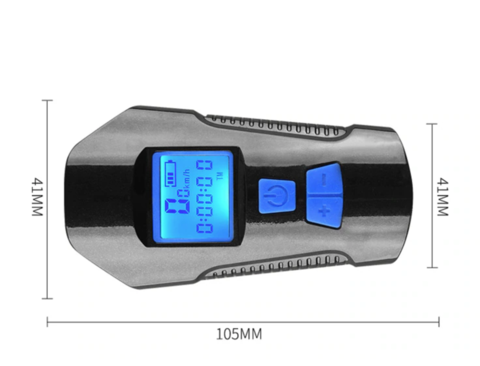 LCD Bicycle Speedometer: the bicycle odometer records average speed, maximum speed, mph/kph, riding time, odometer, one-way travel distance to track your riding situation effectively. It comes with a scan mode, speed comparator, maintenance, more functions, a time-sensitive sensor with a magnet that can accurately track the bike's speed. The bright LCD screen allows you to view driving statistics easily.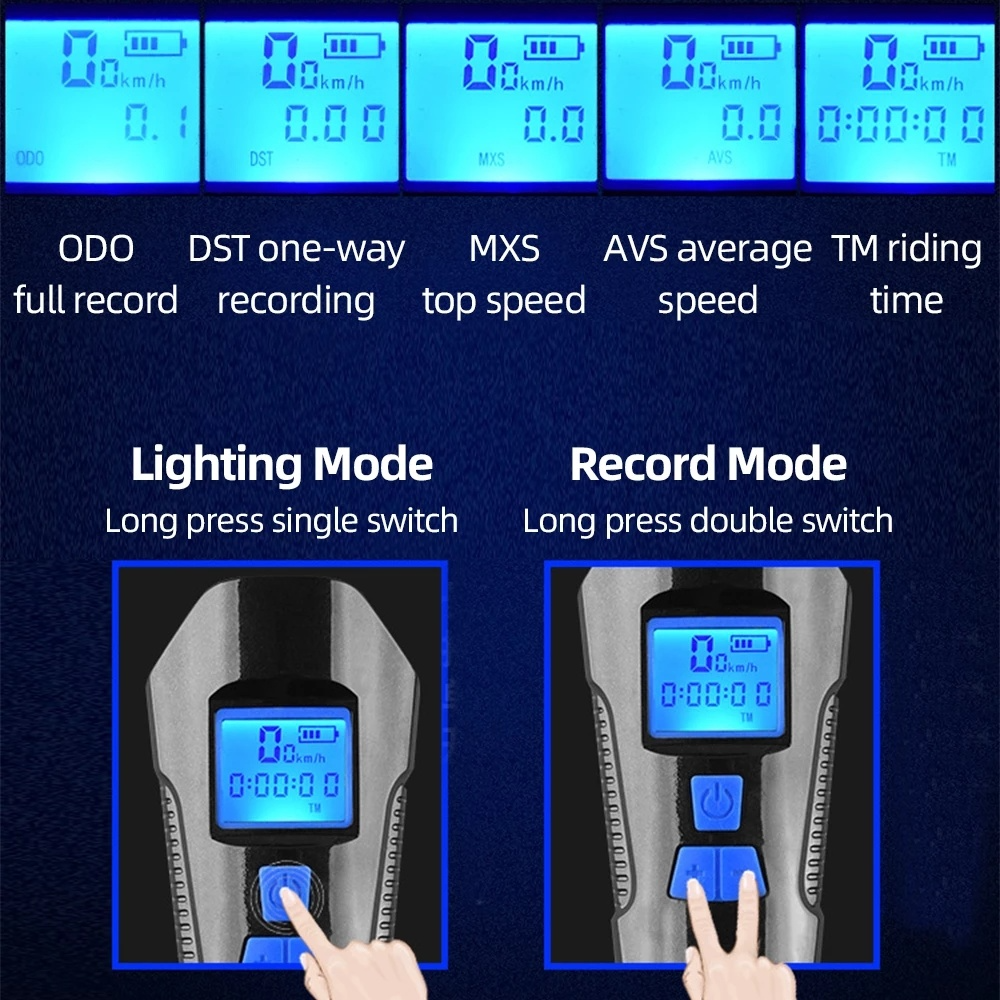 5 Kinds of Recording Methods: The accurate measurement values ​​can be adjusted. You can view the total distance, maximum speed, average speed, driving time, and one-way records suitable for outdoor cycling and bicycle training.
Trumpet Sound: Change one of six sound modes with a single click: Chi sound, Chirp sound, Whistle sound, Trumpet sound, Voice prompt.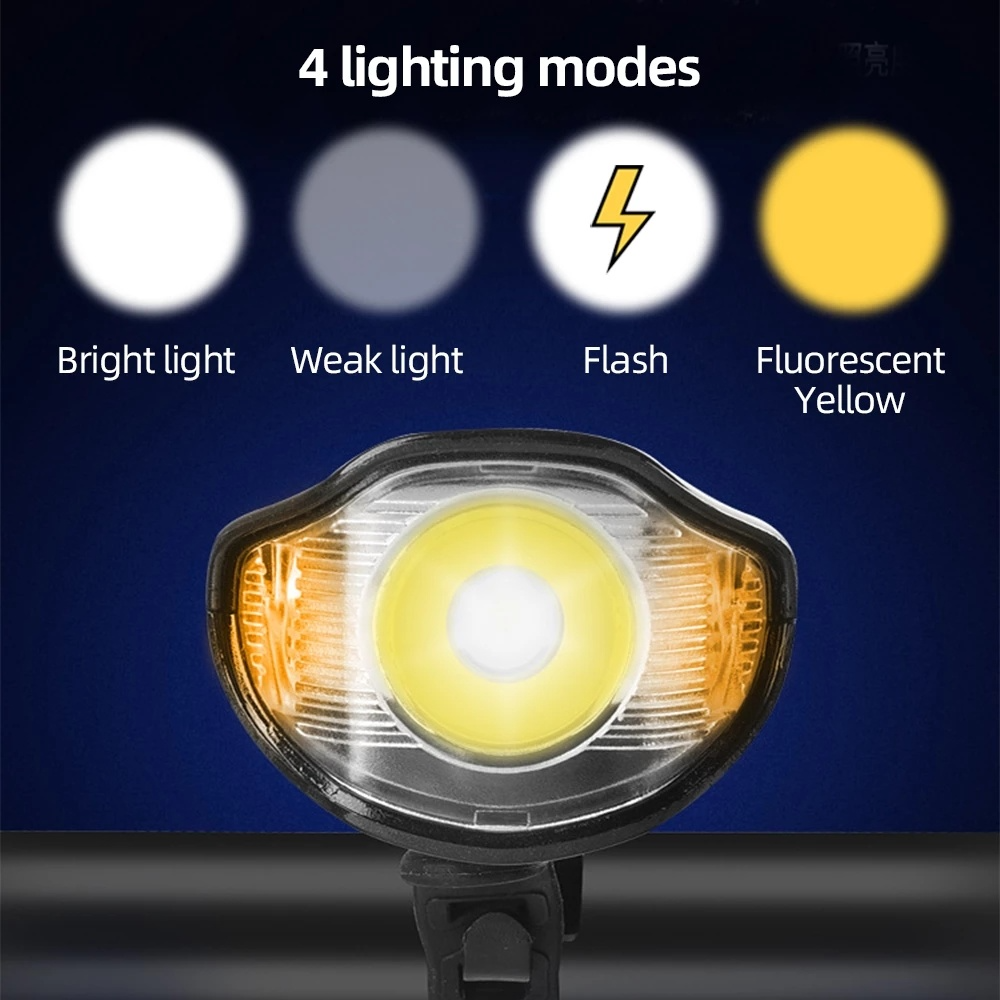 Widely Used: This bicycle light can be used as a conventional flashlight for hiking, camping, walking, home or office, power failure emergency flashlight, family/kids night activities, etc. Common bikes like road bikes, mountain bikes, and folding bikes are compatible with this bike speedometer.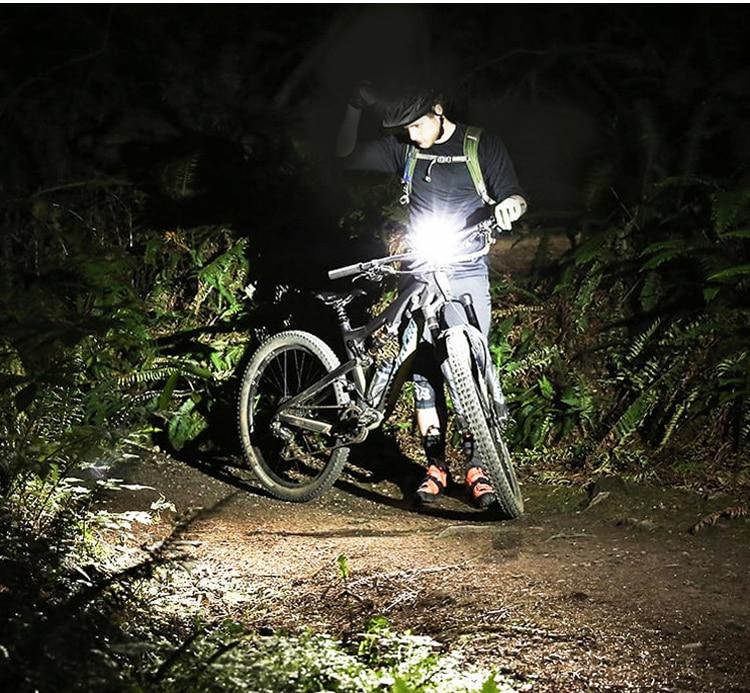 How to Install:
Loosen the magnetic head by hand and install it on the spokes.
Put the rubber sticker on the receiver.
Mount the inductor on the front fork in front of the brake.
Head alignment between the two sensors should not exceed 0.118 in.
Package Content
1x Bicycle Headlights with Manual