H2Light—Your Road Safety Essential!
If you're a bike rider, safety is of utmost importance, especially at night. Aside from your protective wearables like helmets, pads, etc., you also need a dependable light to illuminate your way while cycling at night. Our LED Bike Light comes with 3 lumens lamp beads (1.5W per lamp) for ultra-bright lamp beads with high lumens and a waterproof design suitable for all road conditions. It is capable of withstanding rain, snow, or emergencies. It includes different brightness modes and adjustable beams to accommodate all your lighting needs. The H2Light comes in a compact size with excellent brightness, so you can make your biking experience safe all the time.
Why Choose the H2Light?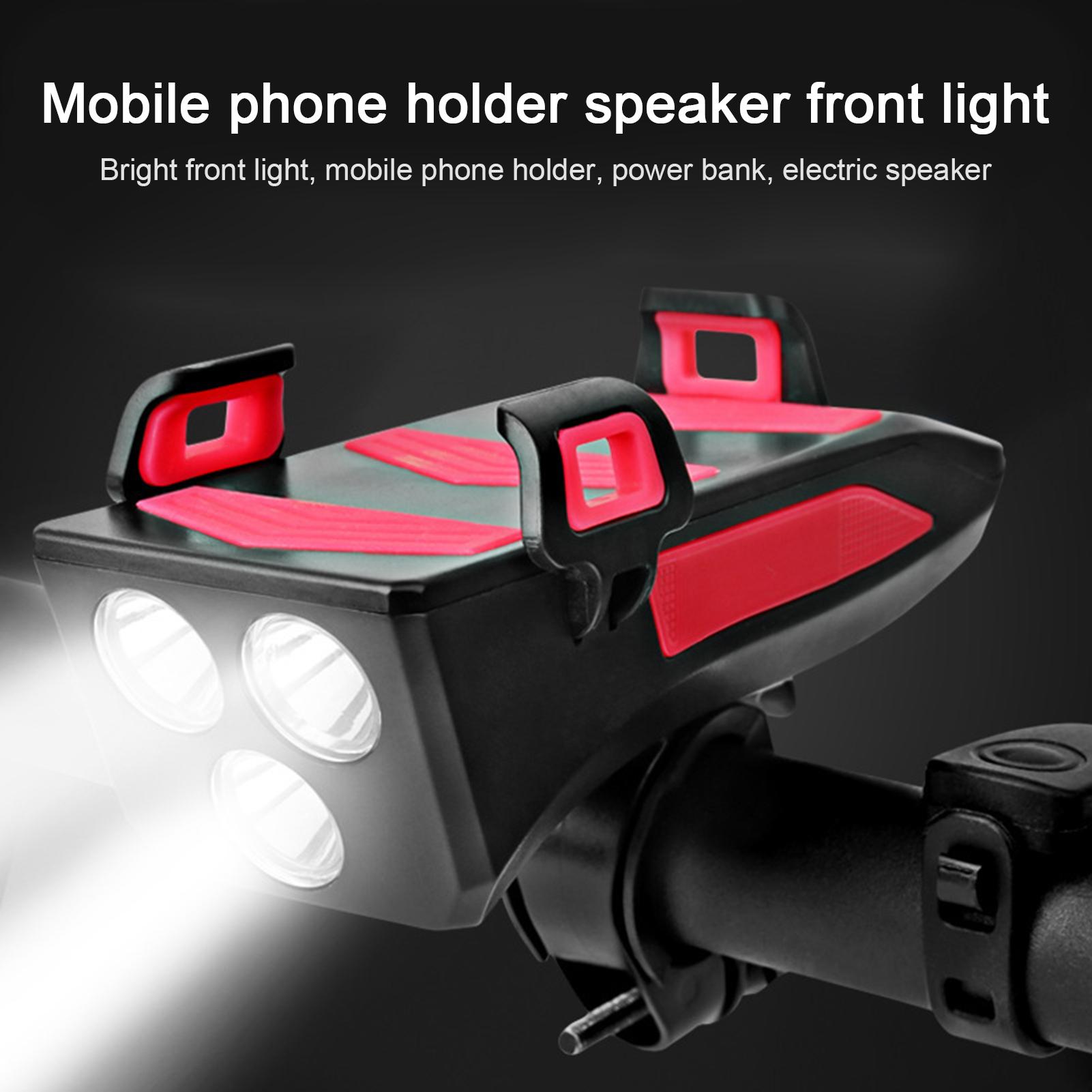 Ultra Brightness
This light comes with a 400 lumens headlight to help you see clearly in every direction, especially at night. The H2Light is perfect for outdoor activities such as cycling, hiking, camping, etc.
Waterproof & Premium Quality
There's no need to worry about the sudden rain or storm with the H2Light! Our bike front light offers excellent waterproof protection that can withstand all seasons. It's made of ABS material that is more durable and can be used in severe weather conditions.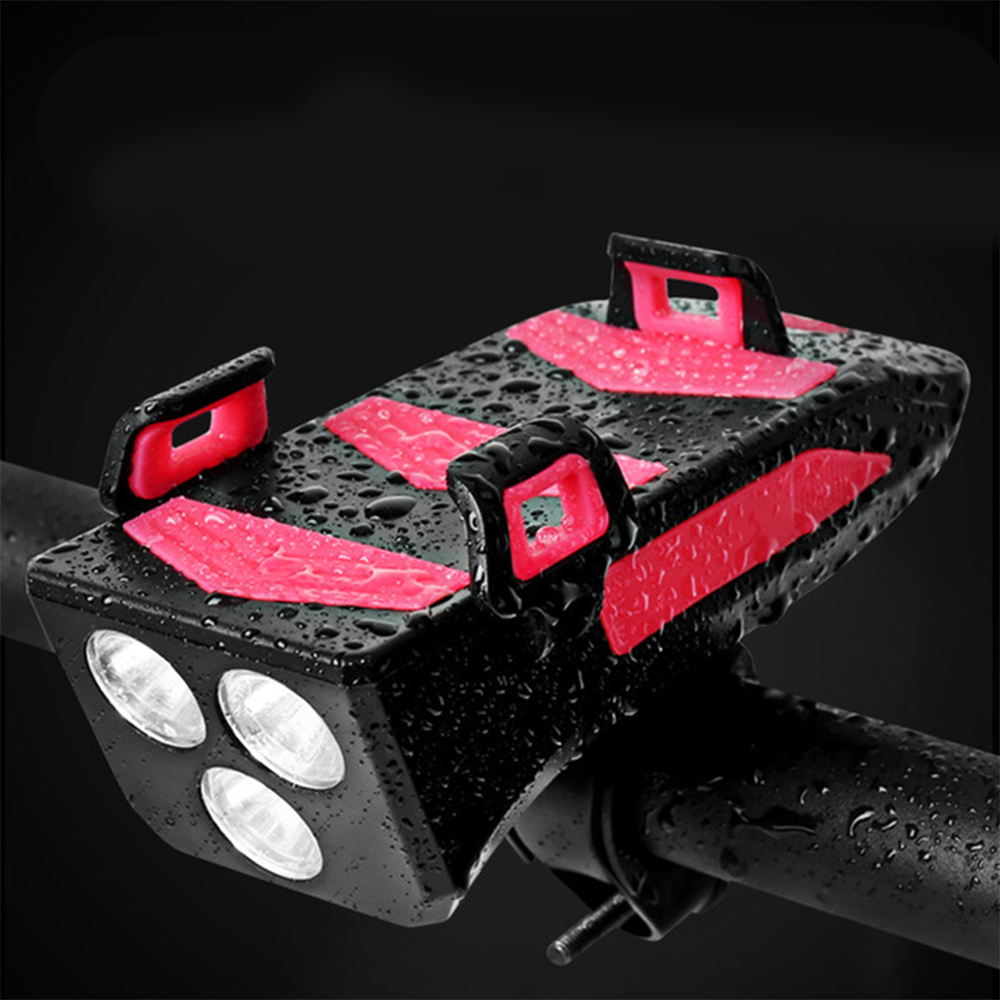 Strong Shell and Holder
This bicycle light is made of ABS material and contains a light holder. The light holder can hold up heavy mountain trails. It is easy to install and remove.
Cycle Safely on the Bright Road
Cycling in the dark is dangerous without the proper lights for bikes. These front and rear bike lights help you see the road to stay safe day and night.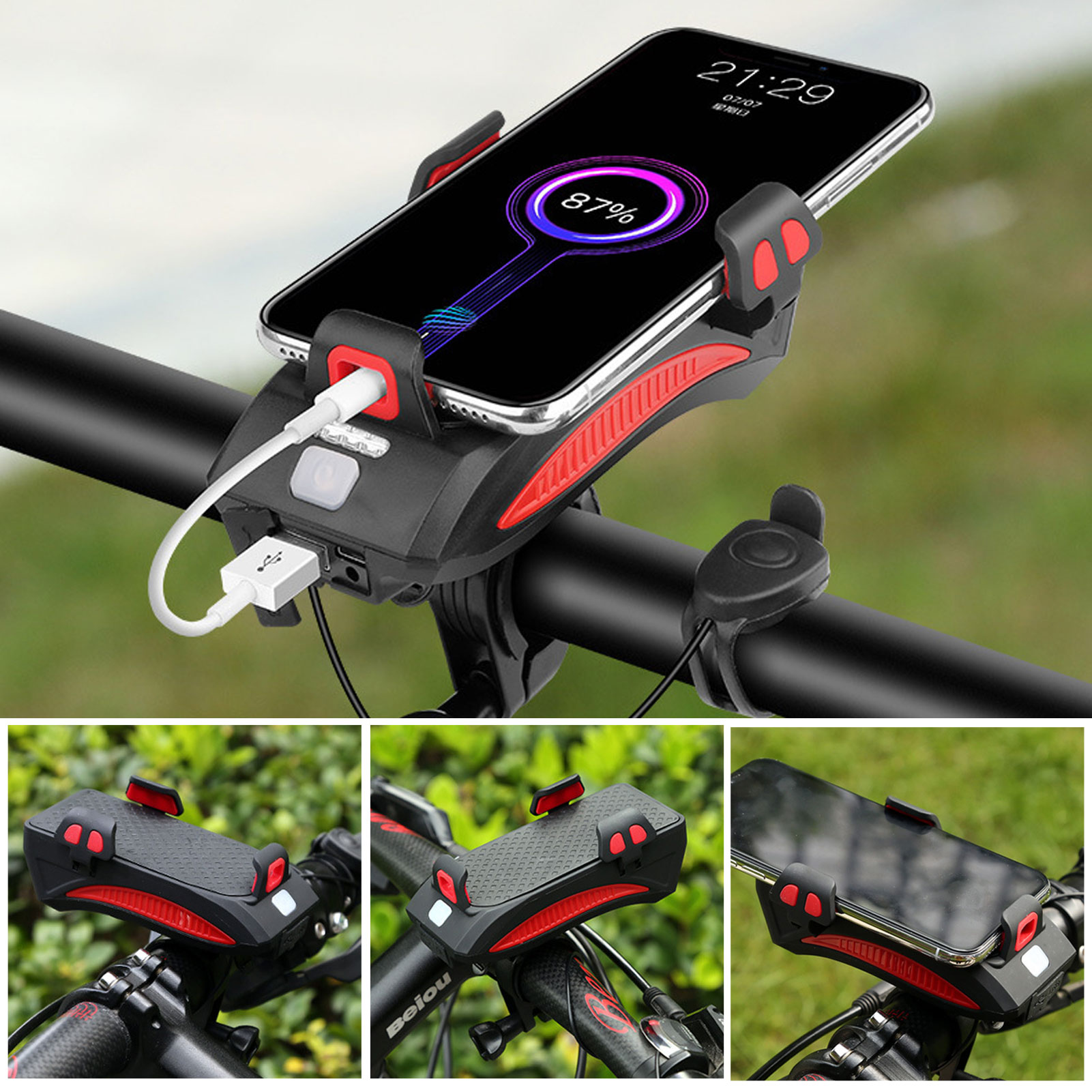 Specifications:
ABS engineering silicone plastic PS: Material
Size: About 125X88mm
Support mobile phone range: 4 inches – 6.5 inches
Color: Black Blue Red
double bulb T6 5W
Lumen: 400 lumens
decibels Speaker: 130
cable switch Speaker
Waterproof: IPX-3
Fixing mode: 360-degree rotation adjustable, support squeeze
lighting mode: strong light – weak light – fast flashing
Battery capacity: 4000 mAh polymer lithium battery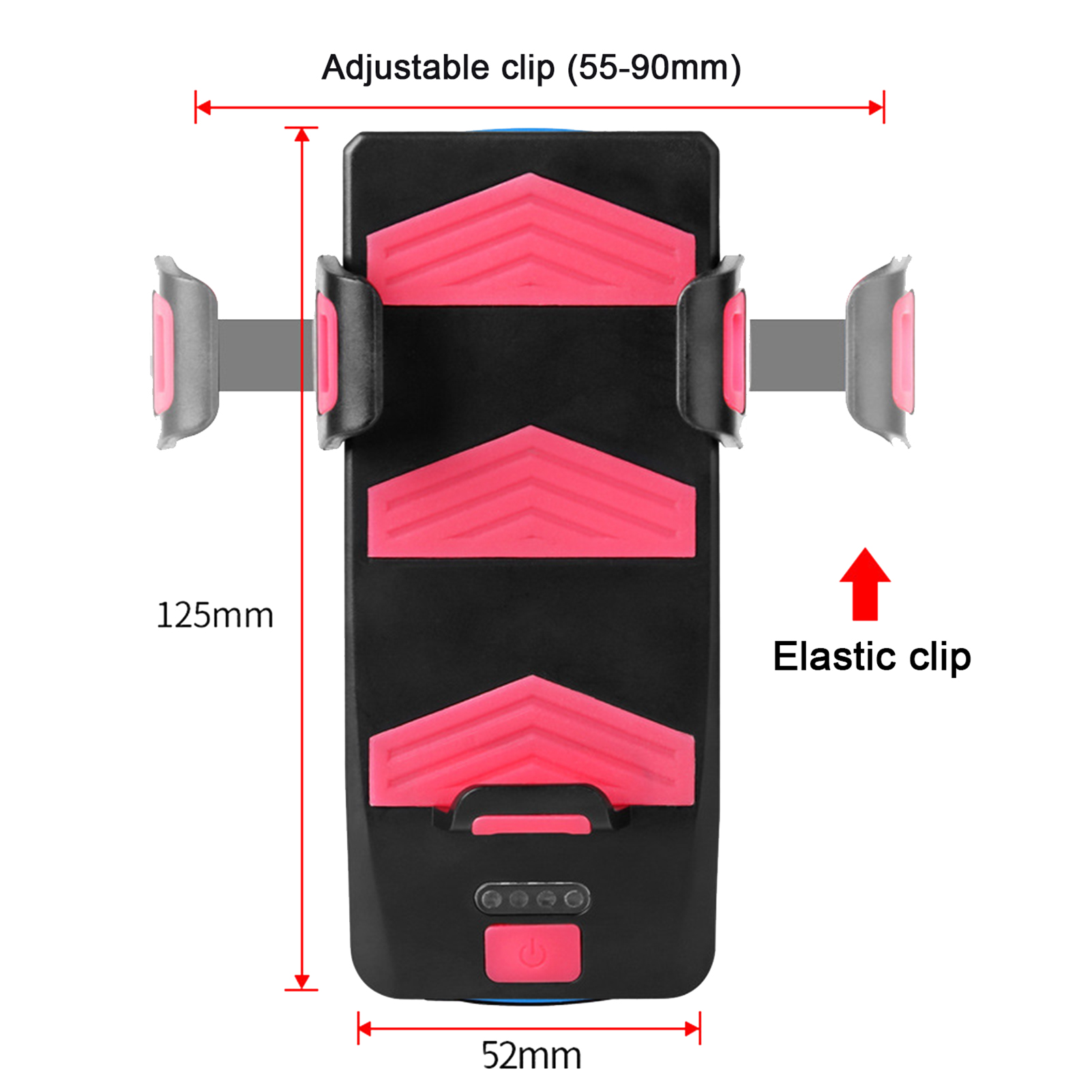 Features:
3 Lamp Beads 5W * T6
30 Degree Adjustable Tightening Bracket
Support Range for Mobile Phone: 4-6.5 Inch
4 in 1
Phone Holder
400 Lumen
Power Bank
130 DB Bell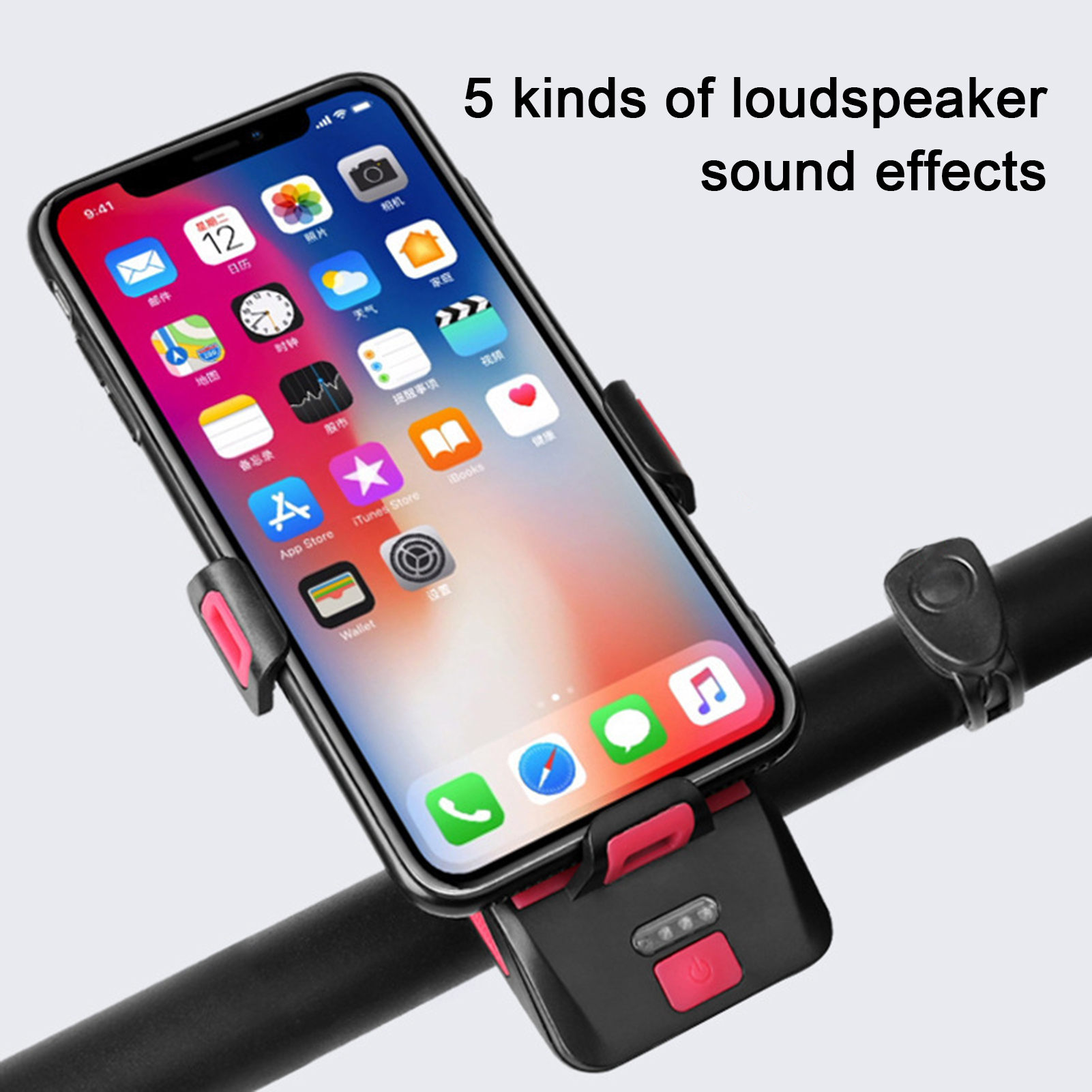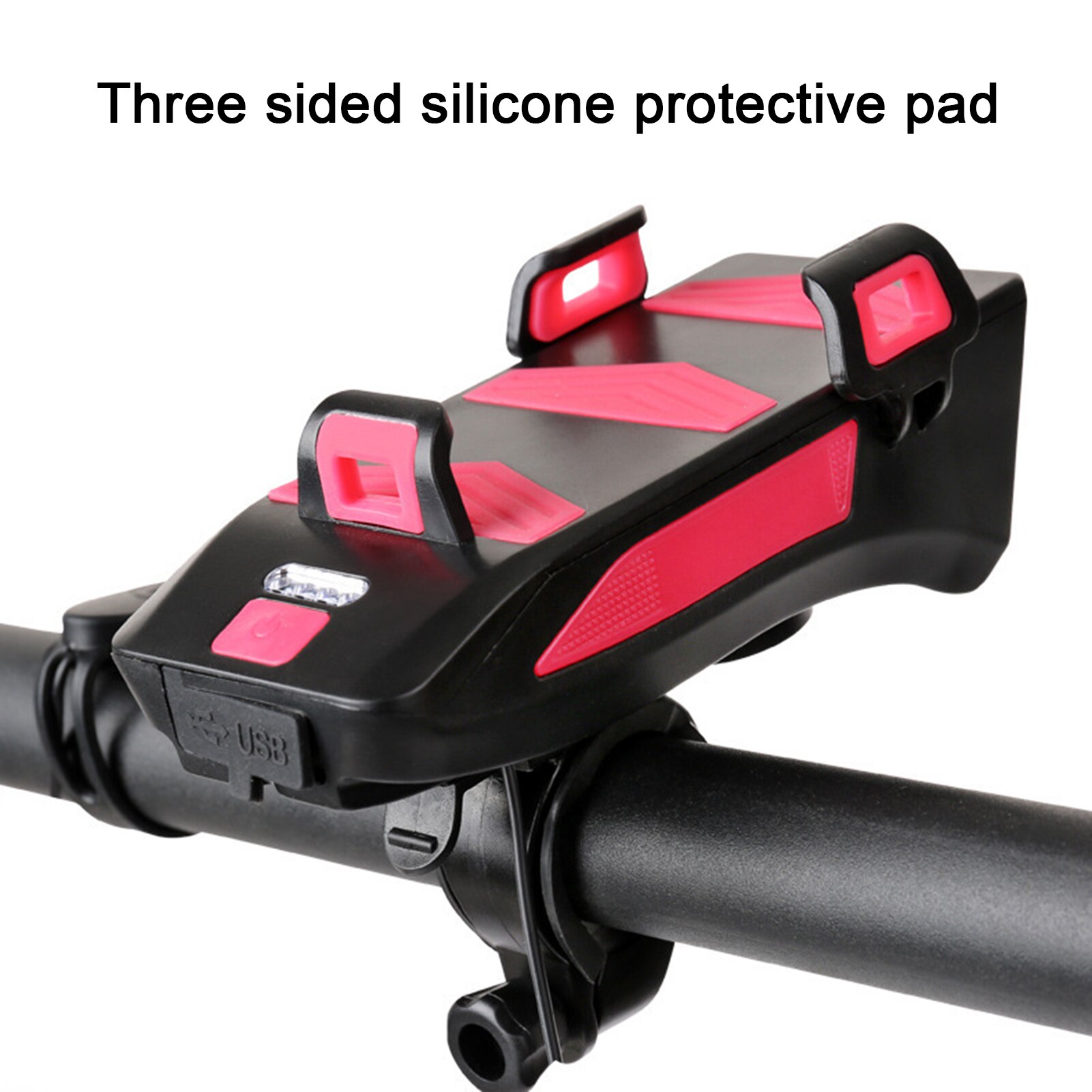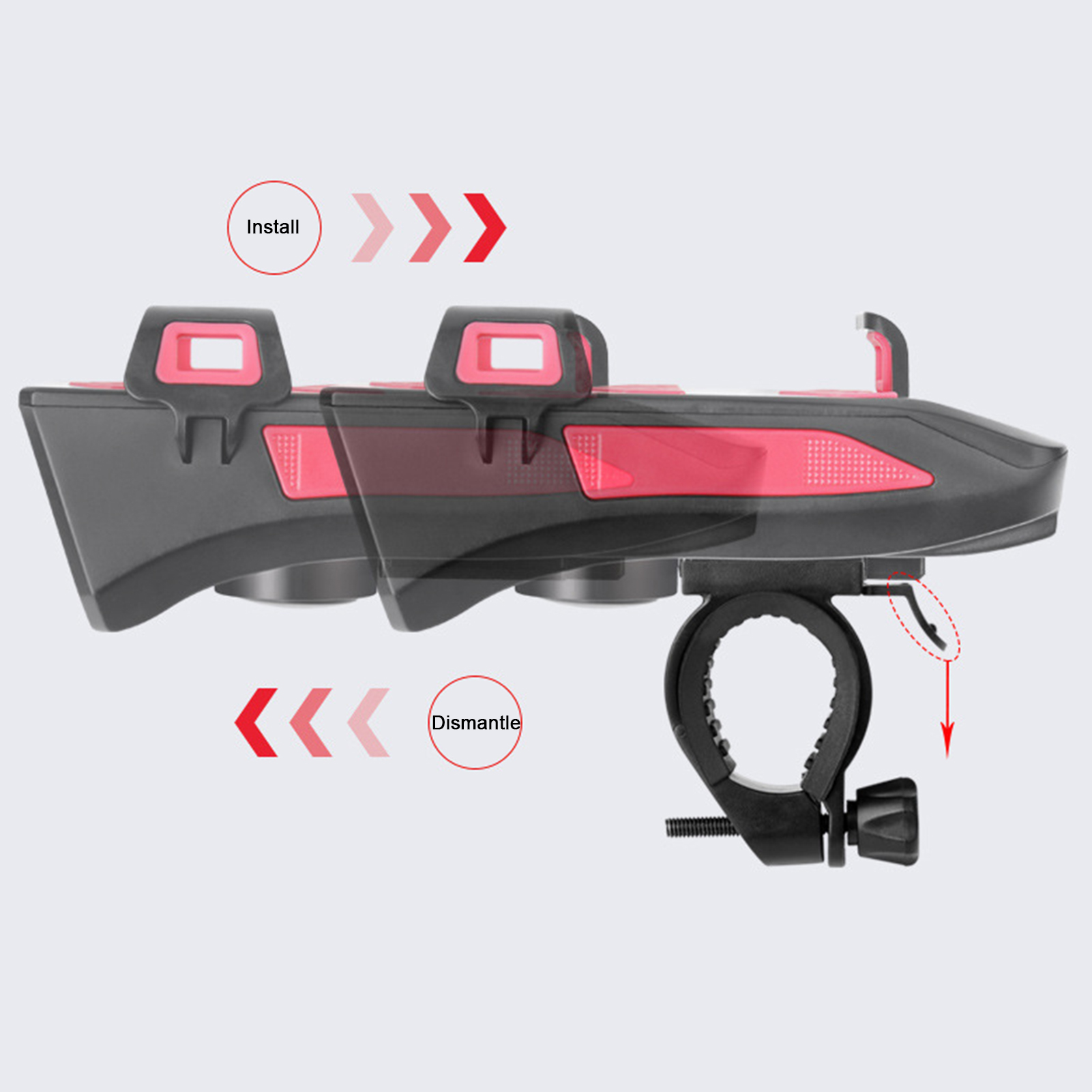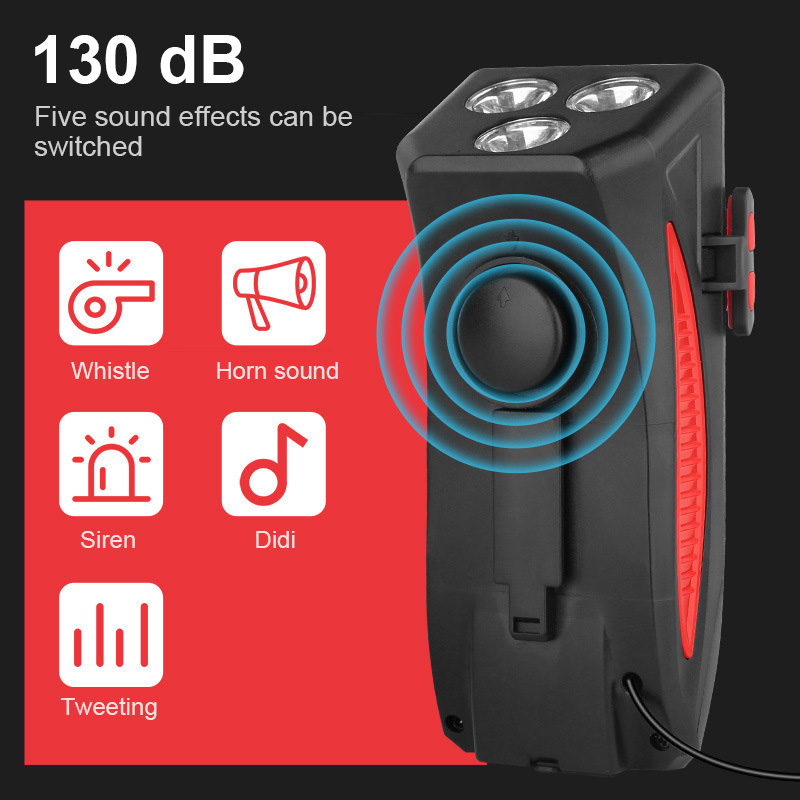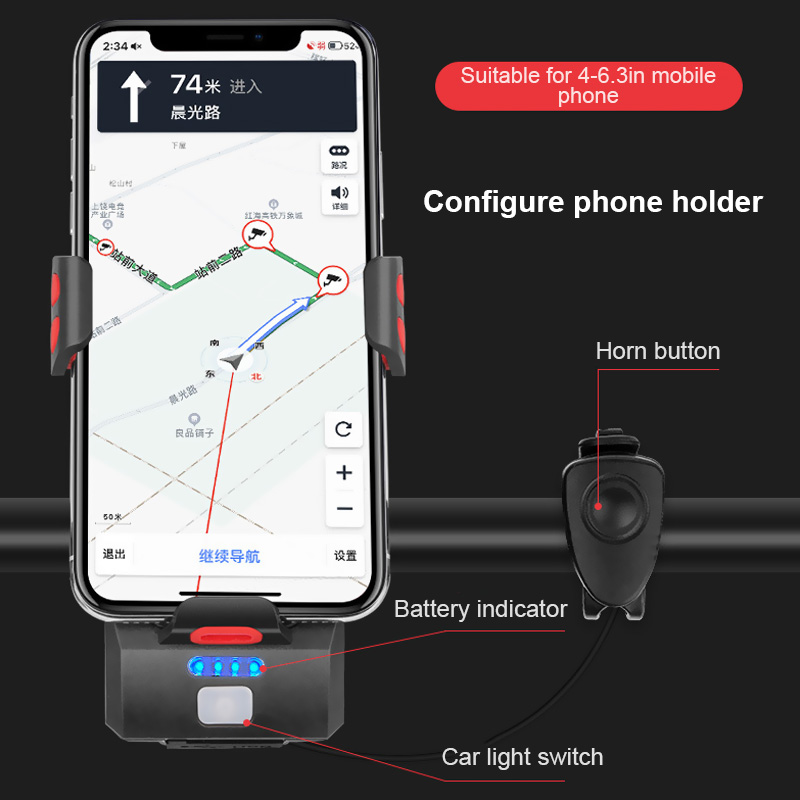 Package Includes:
1 x Mounting Frame
1 x Data Cable