Protecting your valuables is a top priority especially those that are exposed to the public eye- like our bikes. Leaving it in parking lots will make it vulnerable and easy to get. That's why getting a trusted bicycle lock like VeloClasp will make a difference!
Suitable for motorcycle, electro mobile and bicycle: VeloClasp has an invincible looking design, easy usage, waterproof and has a 100db alarm.  These scare off thieves that makes your mind  at ease and at peace wherever you park.
specification
Color: silver / black / yellow / red
Material: aluminum alloy
Weight: about 500g (net weight); about 633g (gross weight)
Lock size: about 8.5 x 7 cm / 3.35 x 2.76 inch
Lock pin: about 6 mm / 0.24 inch
Apply to: bicycle; bike; motorcycle
Features
Solid invincible-looking design will deter thieves. Attaches to the disk making it extra difficult to remove without the key.
Simple and convenient operation. Click the lock cylinder, it will be locked.
Alarm sound is up to 110db. Effective to alarm the thief.
Waterproof without fear of wind and rain: after sealing processing, it has superior waterproof ability.
Suitable for motorcycle, electromobile, bicycle. Suitable for disc brakes with a thickness of up to 7mm.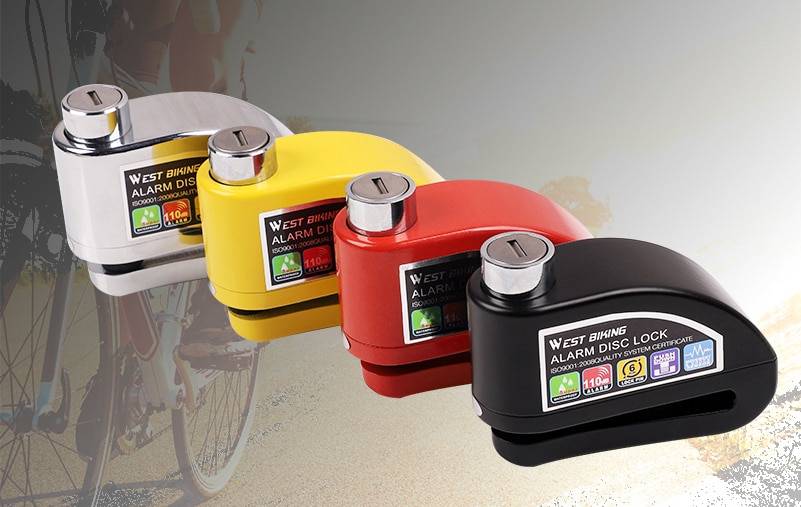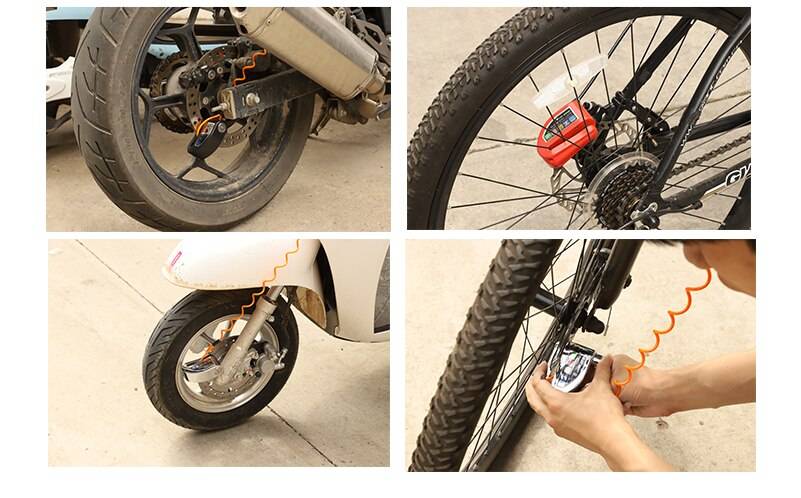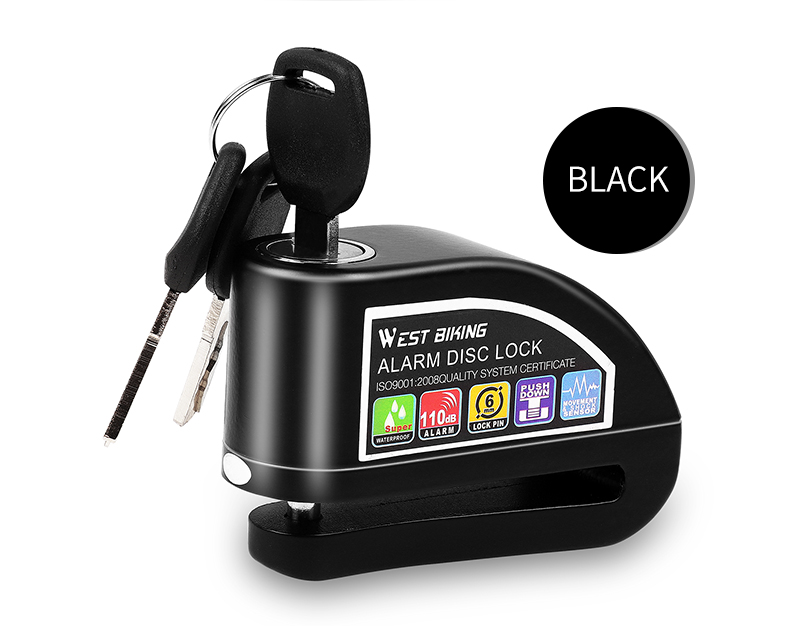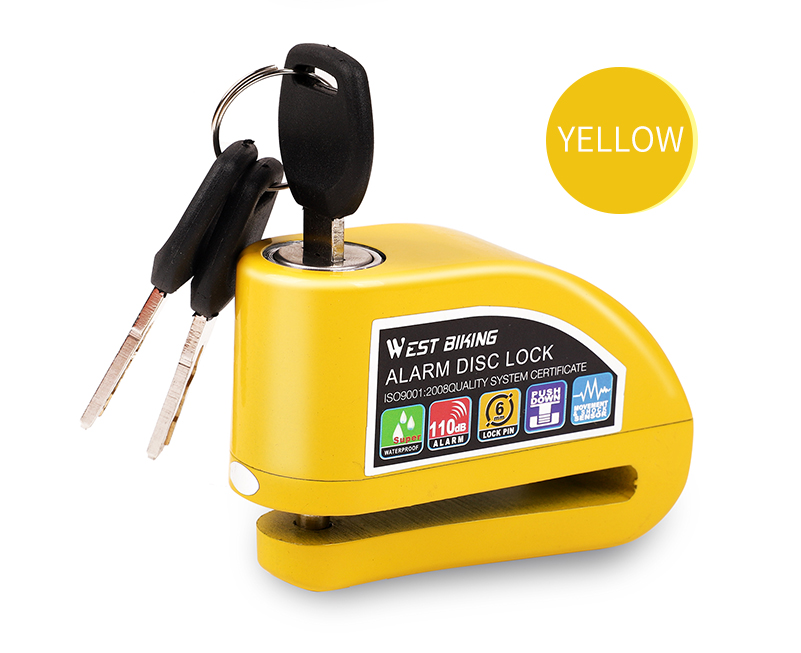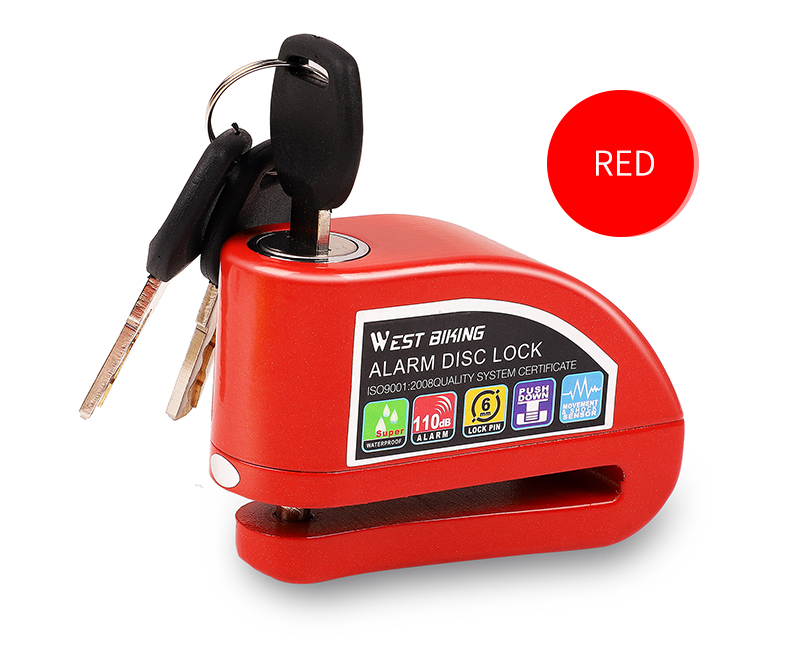 Package includes
1 * lock
2 * keys
1 *disc lock reminder cable
1* carrying pouch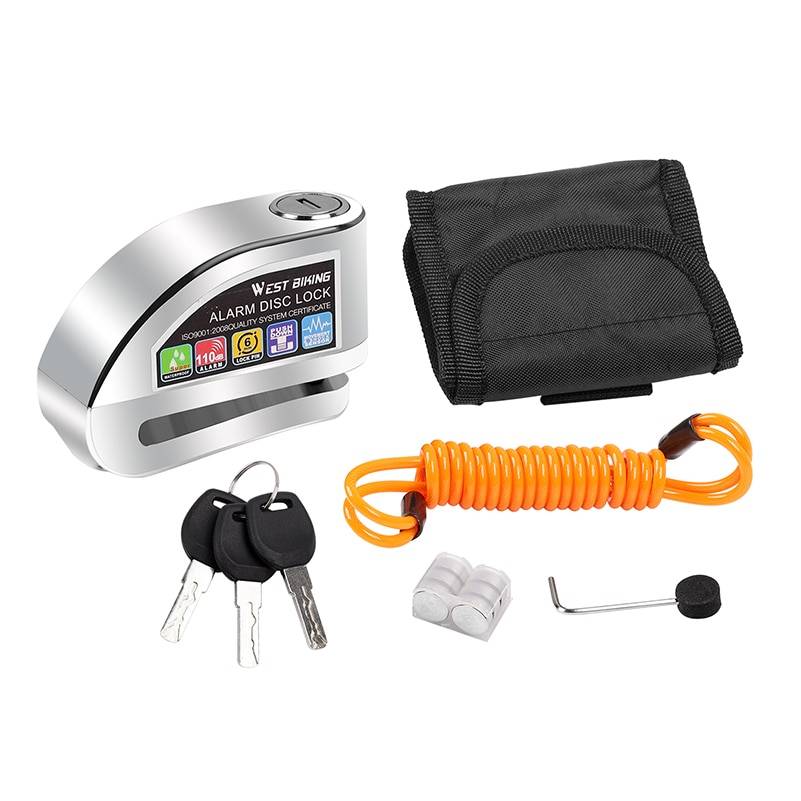 Usage instructions
To lock: Press the lock core and wait for the single 'du' sound signaling  that it's on lock status.  After 5 seconds of lock mode and the vehicle is moved, it will give a 'du du du' sound as a warning. When it still moved 5 seconds after the warning sound, the alarm will tick off for 10 seconds and will go on as long as it sense any vibration.
Unlocking the device is easy but if ever the alarm sounded off just open it with the key and it will stop at once.
Battery replacement: When you hear 'ge, ge, ge' or the alarm sound is less than 10 seconds or stop that means the battery is used already and it needs to be replaced. Please use the provided spanner to spin out the four screws and take away the top cover and replace the battery. Please pay attention to the anode"+" and cathode "-".
Warning :In order to replace battery easily later on, please keep the usage instruction and the small spanner.