Are you someone who forgets things most of the time? Does it make you frustrated and uneasy whenever you go out with your bike that you might forget something especially your lock keys? To leave those worries behind, get this KeylessClutch and be confident in locking and securing your bikes without worrying about losing those small keys.
KeylessClutch has a fingerprint bike lock that is unable to duplicate which makes it anti-theft. It is operated with extreme durable and long lasting battery that you can depend on whenever you go. Lastly, it has a multipurpose function that is ideal for bikes and other vehicles but is also great in gate fences, scaffolding and other tools.
Feature
【Fingerprint bike lock】— your finger is the key, do not worry about losing the key, anti-theft, unable to copy keys. Fingerprint support 2 administrator and 18 normal users, 0.5 seconds speedily unlock.
【Strong structure and waterproof performance】— PVC rubber cover steel cable and aluminum alloy lock body designed to resist chipping and cutting, long enough to use. The ip65 electronic lock is resistant to water and dust. Suitable for indoor and outdoor use, such as house doors, gymnasiums, gates, warehouses, suitcases, bicycles, garages, offices, etc
【Extreme running time】–smart bike lock has low power consumption and long standby time. The rechargeable 110mah lithium battery can support 6 months of standby time and can be unlocked more than 2000 times
【Usb charging function】–when the battery is dead, the smart lock will remain locked, just plug the lock to the power supply or charge it with a portable power bank
【Multipurpose】–perfect for bicycle, motorcycle, cable, skateboards, sports equipment, gates fences, grills, boxes, ladders, hand trucks, scaffolding, other tools and more. Convenient and practical to use with no need to bring keys

Specification
Material: stainless steel, rubber
Waterproof : ip65
Standby time: 6 months
Dimensions: 69*35*35mm
Total length 1.5m
Support: 2 administrator fingerprints + 18 general user fingerprints
Fingerprint Unlock
Your finger is the key, and it only takes 0.5 second to unlock it. The Fingerprint lock can record up to 20 different fingerprints, include 2 administrator fingerprints.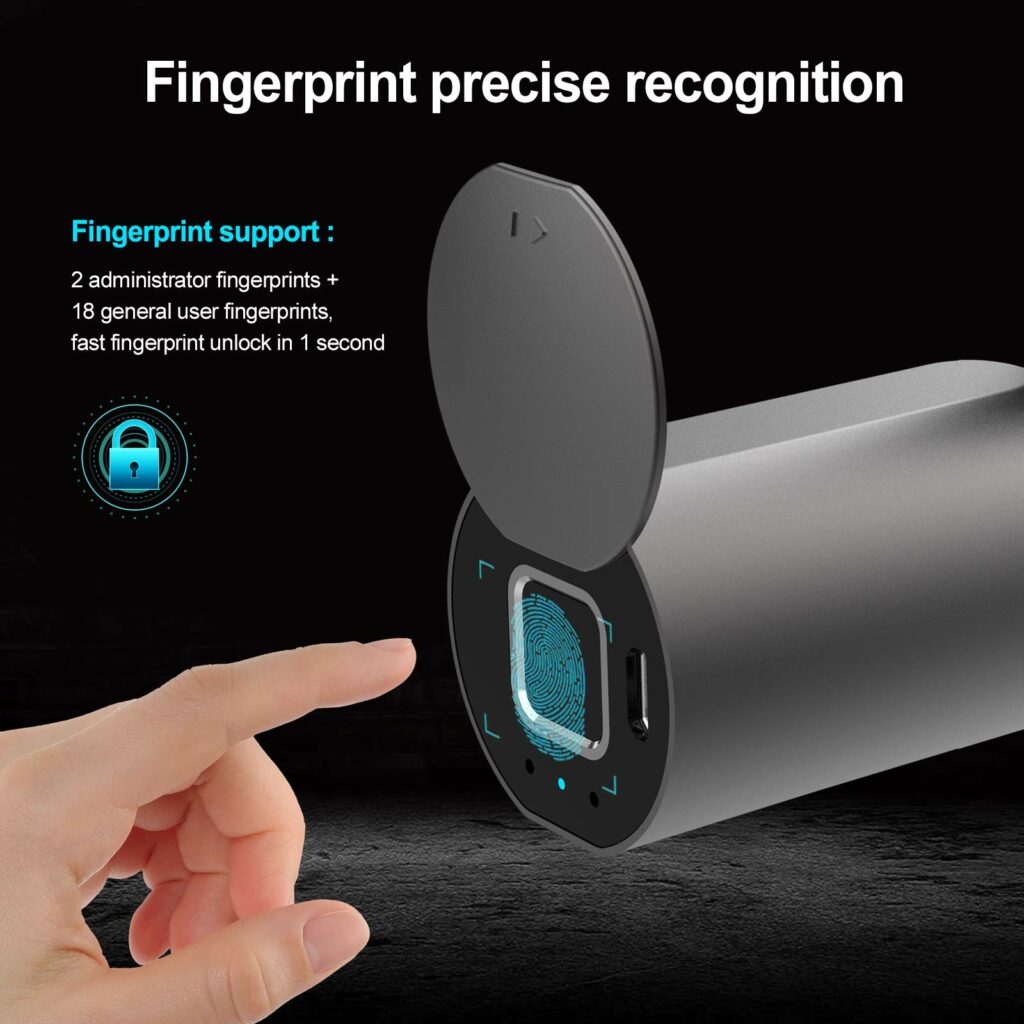 Fingerprint Bike Cable Lock
The compact cable lock is a perfect solution for protecting your bicycle, ATV or other valuables against theft. It comes with one handy solution, fingerprint identification technology for keyless convenience. The protective coating helps prevent scratching and the flexible steel cable for b cut resistance. he cable is 5′ (1.5m) long, large enough to lock up ladders, bikes, tool boxes and other items that need to be secured.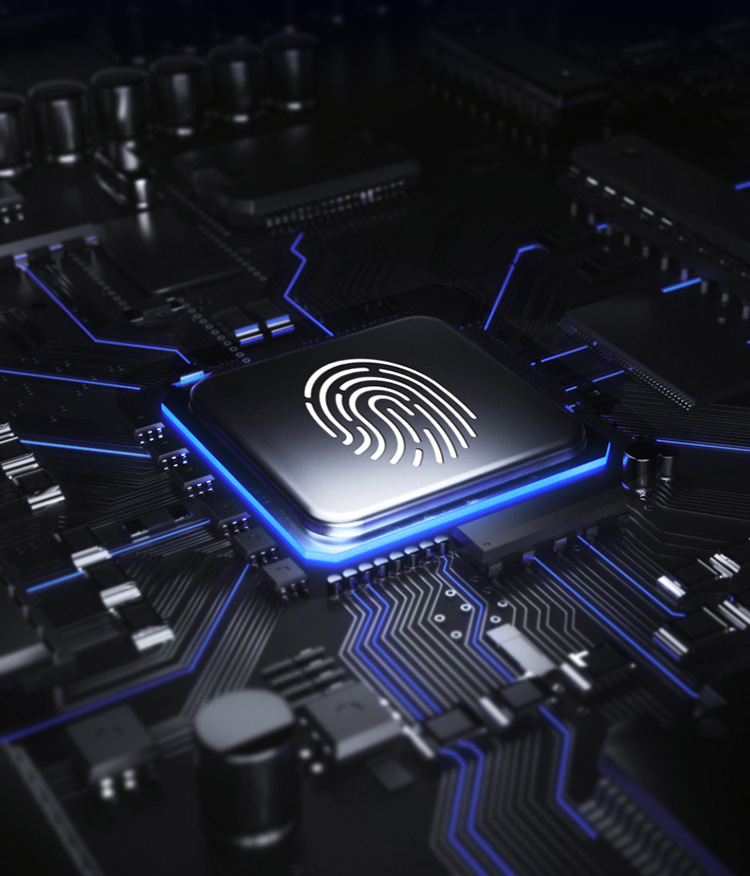 Strong & Secure
12mm diameter alloy lock beam .
Braided steel for a durable yet malleable cable. Protective vinyl coating helps to prevent scratches and rust, ensuring a long secure service life.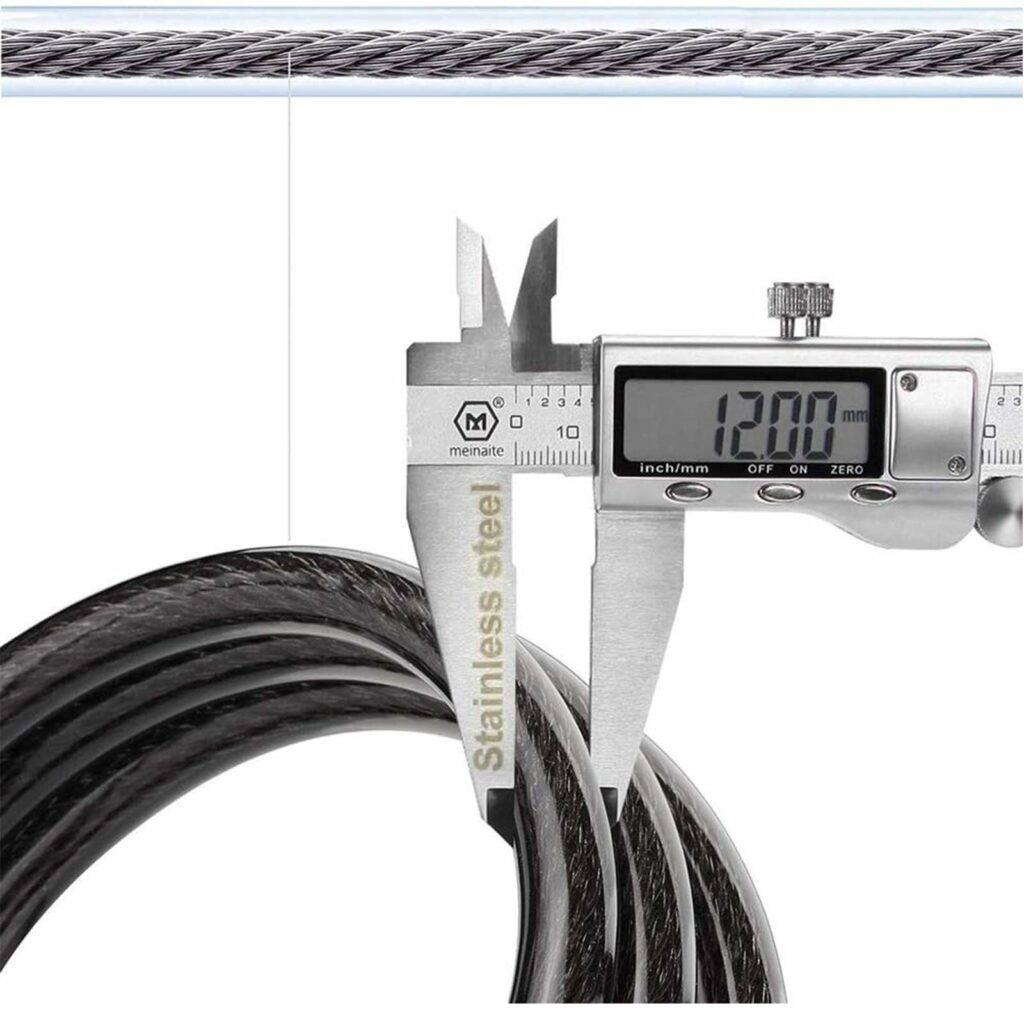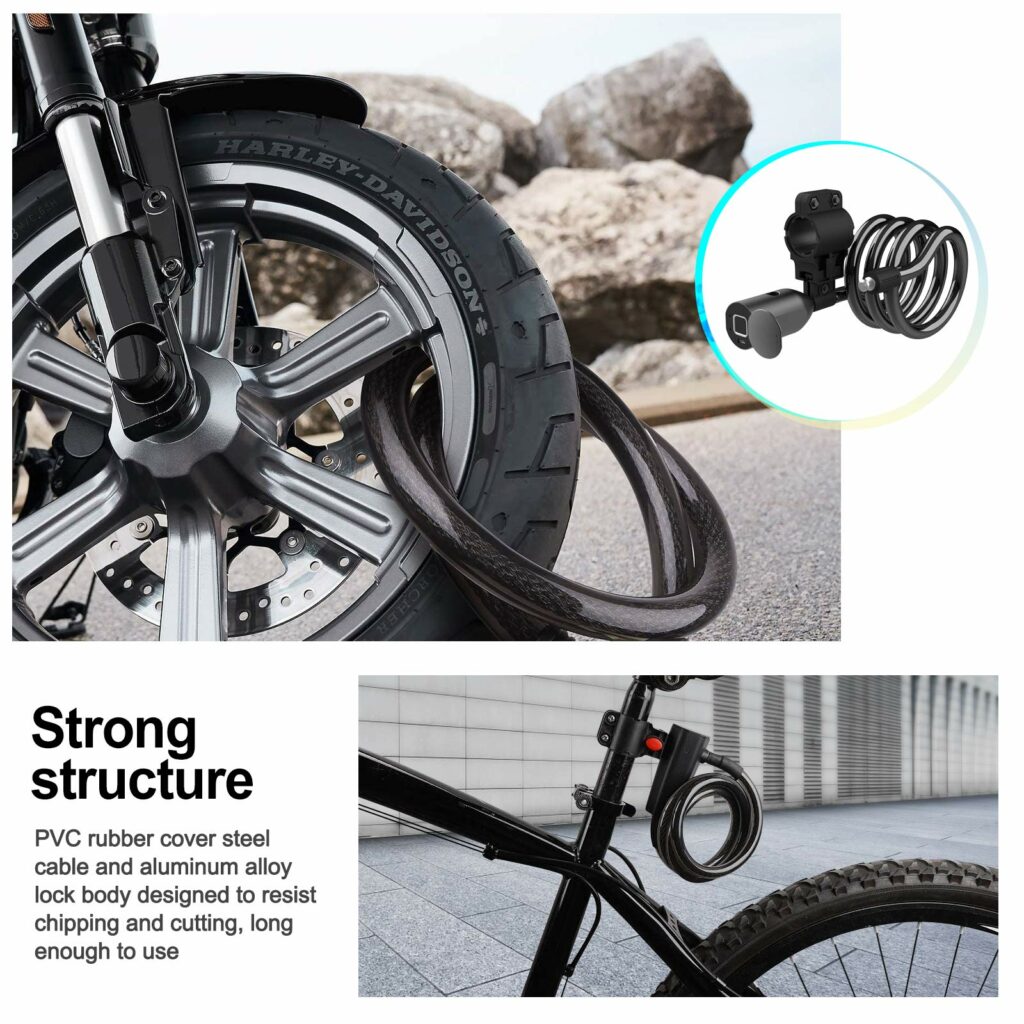 IP65 waterproof
IP65 waterproof, high-quality outdoor and water resistant. Not recommended for extended outdoor use in rain or snow.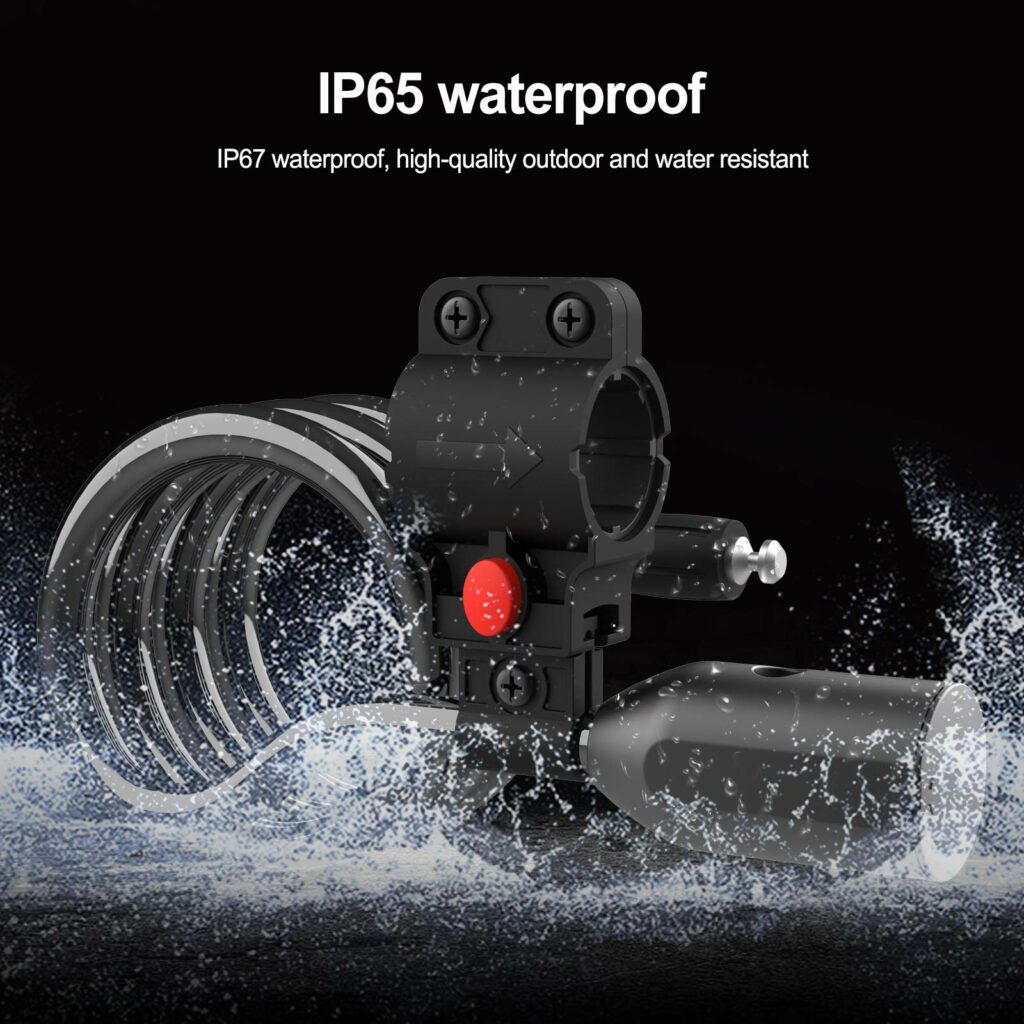 USB Rechargeable
Low power consumption and long standby time. After charging fully, it can unlock more than 3000 times and it's as simple as charging a cell phone. You can also use your portable rechargeable device to recharge and never need to worry about sudden power loss.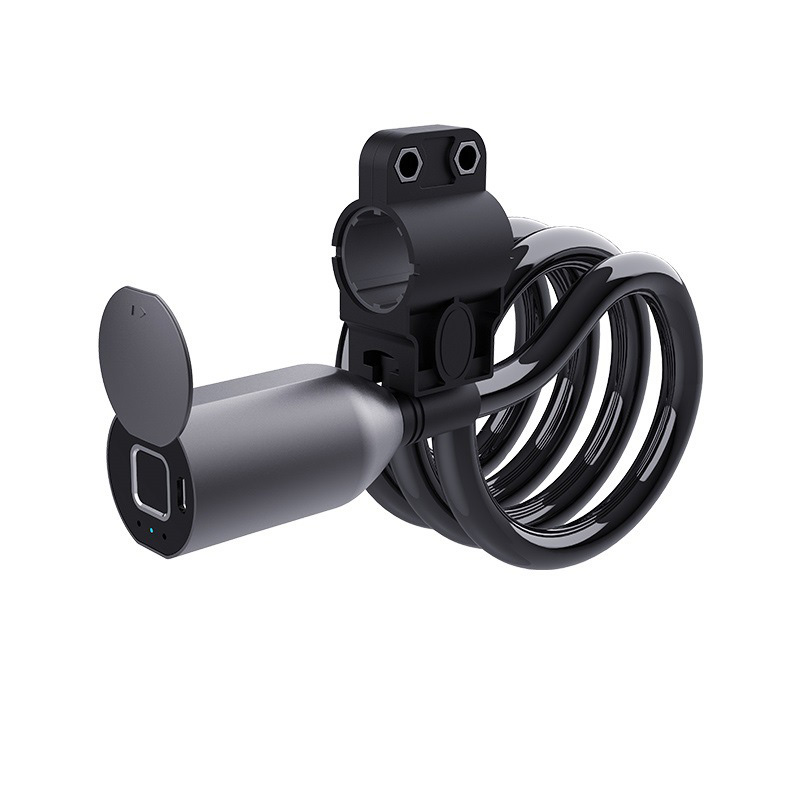 Wide Applications
Works for multiple bikes locks and it also can be use for motorcycle, gate, garbage can, patio grill, outdoor furniture etc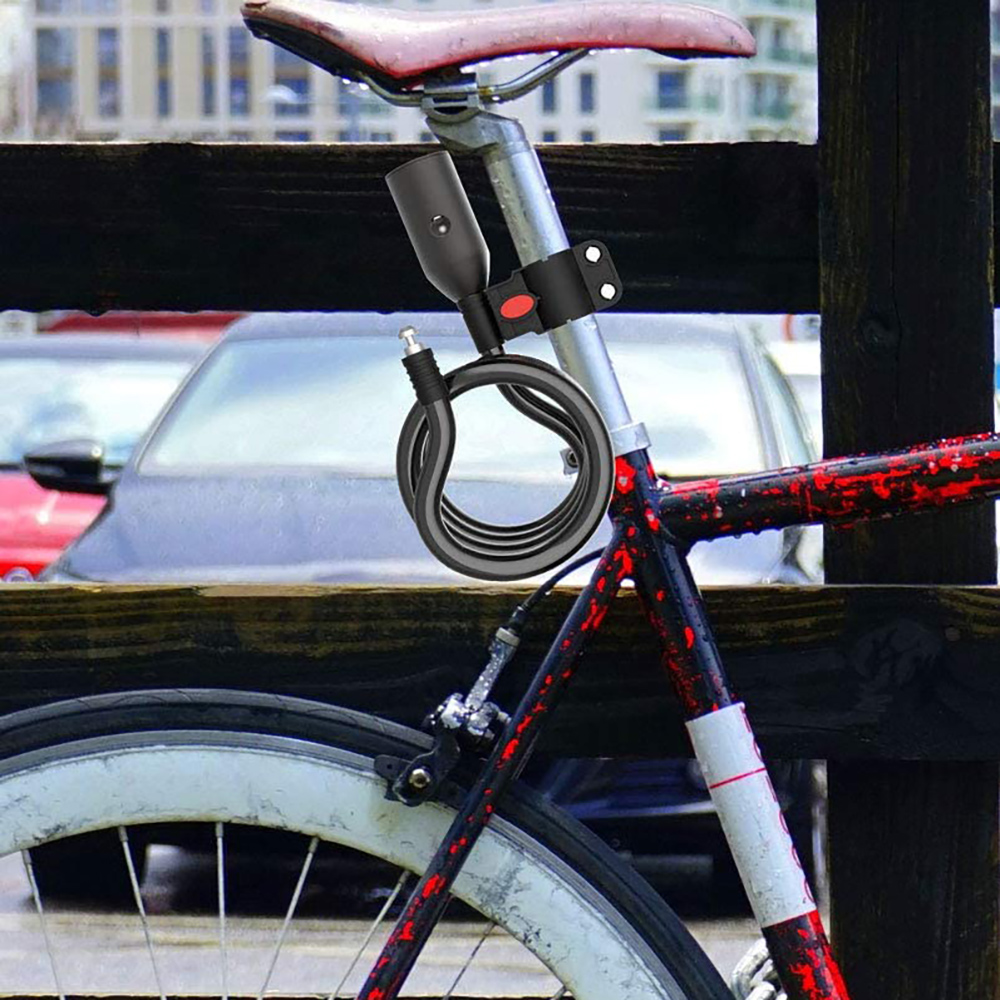 Package
1 * Portable Fingerprint Lock

1 * Bicycle bracket

1 * Micro USB Charging cable

1 * User manual