Achieve Flawless Painting On Different Surfaces with the UltraPalz. It Has Adjustable Flow Strength, a High-power Motor, a Choice of 3 Spray Patterns, and a Superior Paint Finish That Will Give You The Output You Want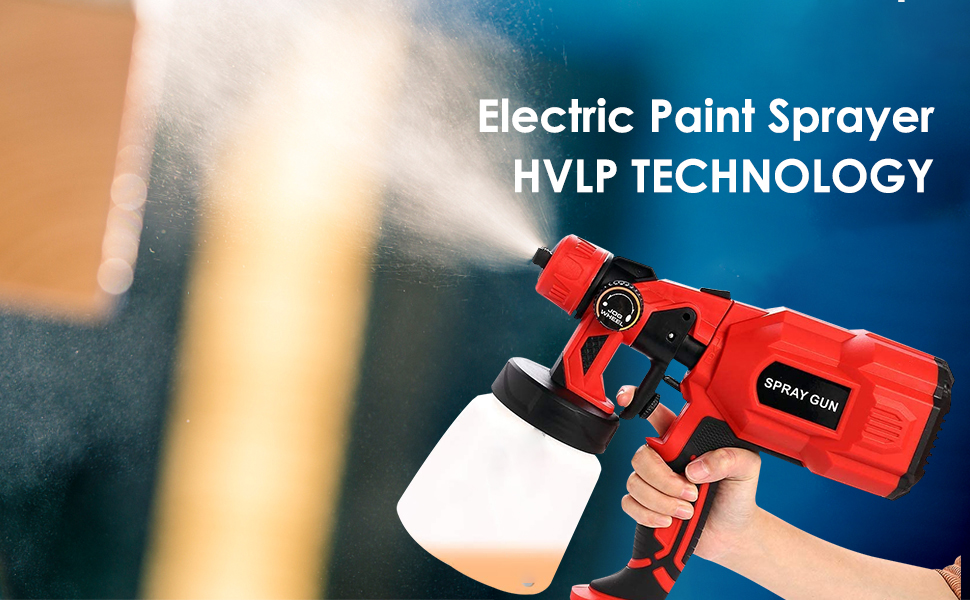 Get Better, Cleaner, Smoother, More Flawless Paint Output with the UltraPalz High-Power Paint Spray with 3 Paint Directions and Adjustable Paint Flow!
Are you working on a painting project that requires you to paint a considerable amount of space in a small amount of time?
Paint brushes and even the most advanced paint rollers have no match to the precision, elegance, quality, and speed of the UltraPalz high-power spray paint.
This spray paint enables you to achieve that flawless, clean, sleek paint finish that will upgrade any surface.
The UltraPalz come with a high-power motor, a 500-ml container, a 3-spray paint pattern, and adjustable spray force suited for all types of projects.
If you want to finish a painting project fast, trust the UltraPalz to do the job for you!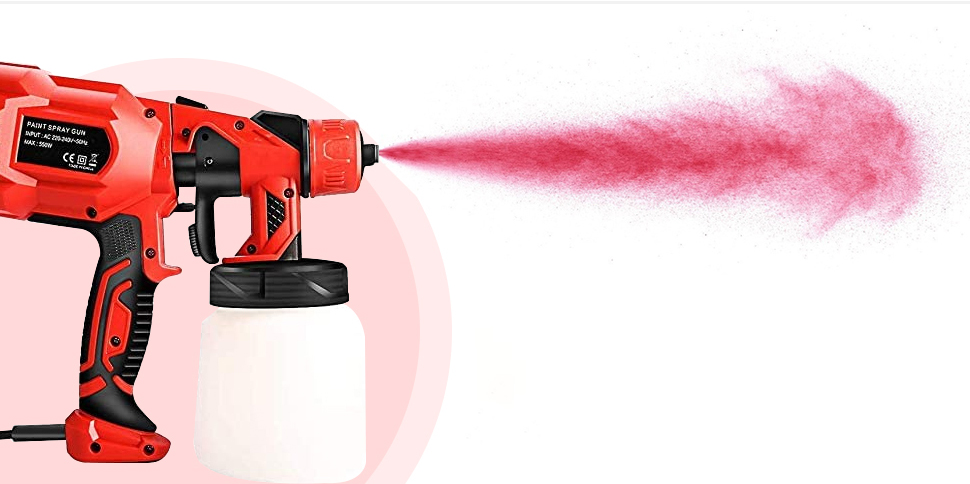 UltraPalz Paint Sprayer Features
High-power spray paint that won't require you to exhaust yourself just to paint a surface. Does the job fast! The paint sprayer blasts paint efficiently throughout the surface. You can cover a meter with paint in just 3 minutes. The paint sprayer comes with high-power motor that enables paint blasts when you require it.
3 spraying methods to choose from – you can easily match one to your projects. The direction of the spray can be adjusted in three ways – circular, horizontal and vertical. You can quickly make the adjustments by rotating the nozzle of the paint sprayer.
Spray length adjustment is enabled just by rotating the 360-degree adjustabe nozzle. The length and reach of the paint can also be achieved by adjusting the nozzle. You can have a more splattered pain style, or a stark, concentrated paint output just by adjusting the spray length.
Paint sprayer that has the capacity for a 500-ml paint. This new and improved paint sprayer can carry up to 500-ml of paint so you won't have to worry about constantly refilling the paint which could interrupt your painting process.
The paint sprayer that leaves a superior finish for that professional-looking surface. The UltraPalz uses an HVLP paint sprayer that uses a technology which increases paint viscocity by 120 d-ins. The spray quality also leaves a smooth, equal, no-bubbling-surfaces finish so you can achieve that professional peg the first time.
Adjustable flow rate allows you to get the best settings for your painting task. Since the paint sprayer will be used in multiple projects, buying the UltraPalz is worth it. This paint sprayer comes with adjustable flow rate for both big and small painting projects. You won't have to worry about wasting too much paint because of a paint sprayer with no adjustable flow rate features.
Multipurpose paint sprayer that you can use for home and commercial use. You can conveniently use the paint sprayer for your DIY home projects, renovations, furniture painting, and wall design. If you're also working with pain projects for your business, investing in UltraPalz is a must.
Easy to assemble and clean. The UltraPalz is easy to put up and disassemble. Cleaning is a breeze.
100% designed to be safe. The UltraPalz prevents untoward accidents that often come with overheating.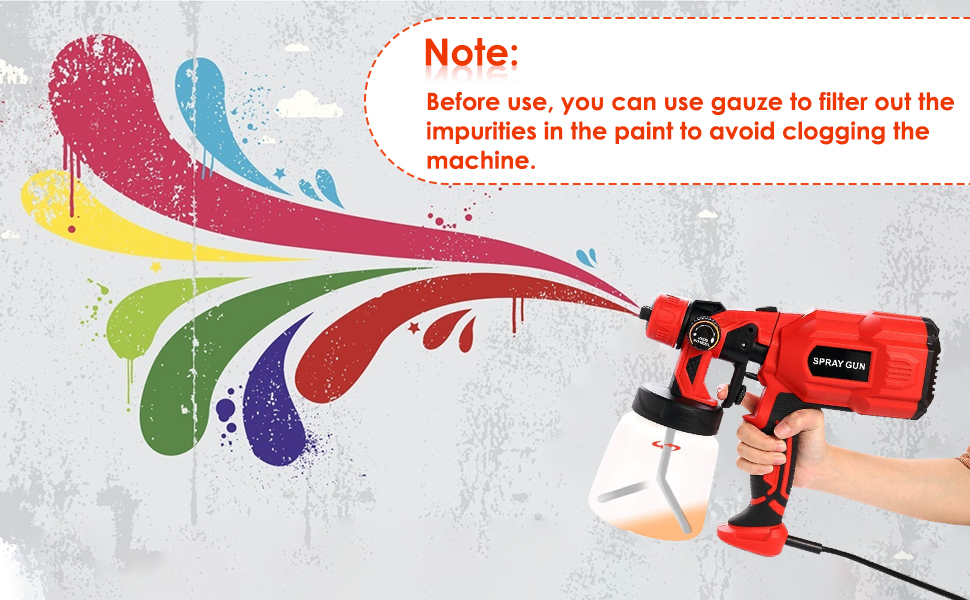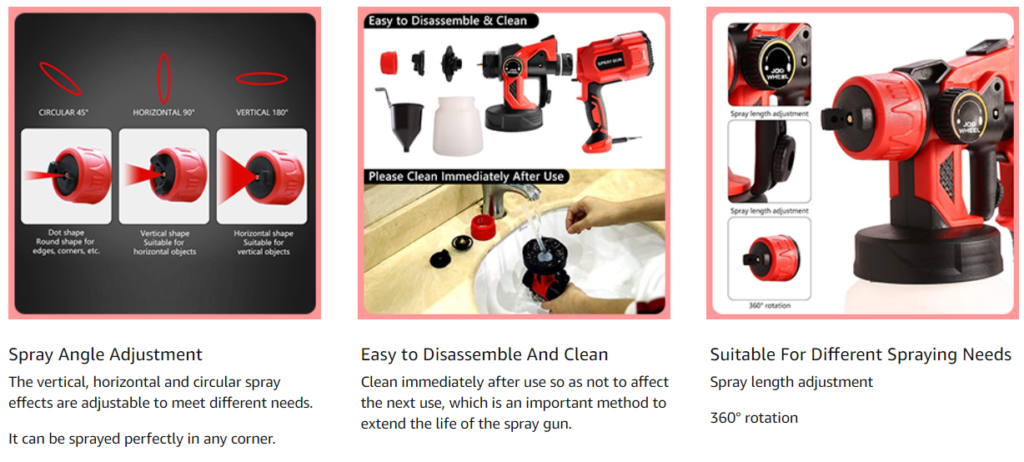 Specifications:
Color: Red
Rated Voltage: 110V/60Hz
Output Power: 550W
Container capacity: 800 ml
Nozzle size:1.8 mm
Motor speed: 3200/min
Power cord: 1.5m / 4.9ft
Packing List :
1X Electric Spray Gun
1X Plastic Paint Container
1X Viscosity Measuring Cup