Get the job done quickly and precisely.
Are you venturing on a painting project and reckoning the best and quickest method to do so? No need to look further because the  Electric Paint sprayer is the answer for you! A device that uses hydraulic pressure instead of pressurized air to apply paint minimizes overspray and bounces back. It creates a more precise and efficient result than other conventional sprayers.
It will make your paintwork easier and so much faster. It has an adjustable knob for precise painting, is 8 times faster finish than ordinary paint rollers, versatile to any paint, and cost-effective in long term use are some of its edges from others. At the same time, it is easy to use and clean, saving you time and extra labor. So, what are you waiting for? Start painting like a pro and get one for yourself now!
Best Features:
3 kinds of spraying methods – the best spraying distance of the paint sprayer is 10-30cm. And the paint sprayer has 3 different spray modes (vertical, horizontal, circular). You can choose the mode by rotating the paint sprayer nozzle to meet your spraying needs. Professional paint gun with standard 1.8mm nozzle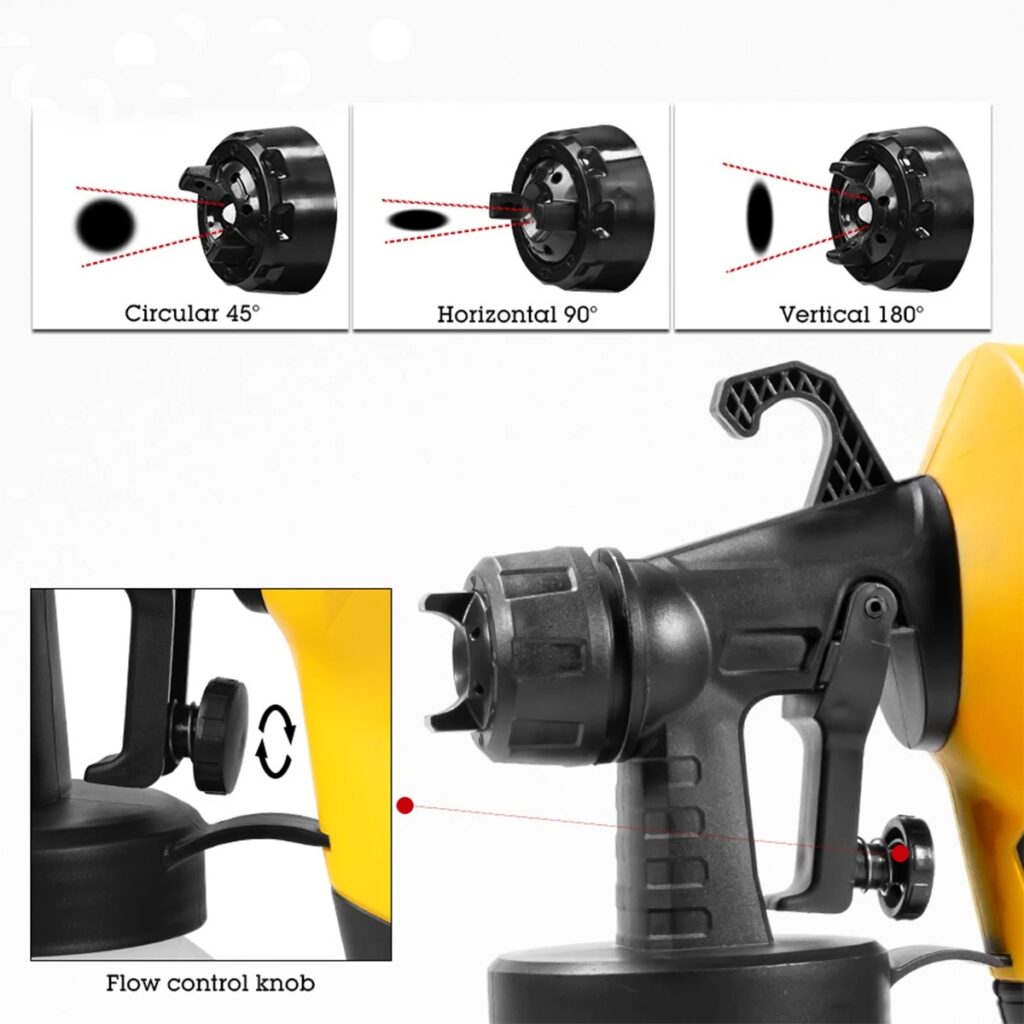 Adjustable spray intensity – the maximum spray rate of the paint gun can be up to 800ml / min. The barrier spray gun can double the spray rate. Trigger control and adjustable valve knob let you control paint flow for precise paint spraying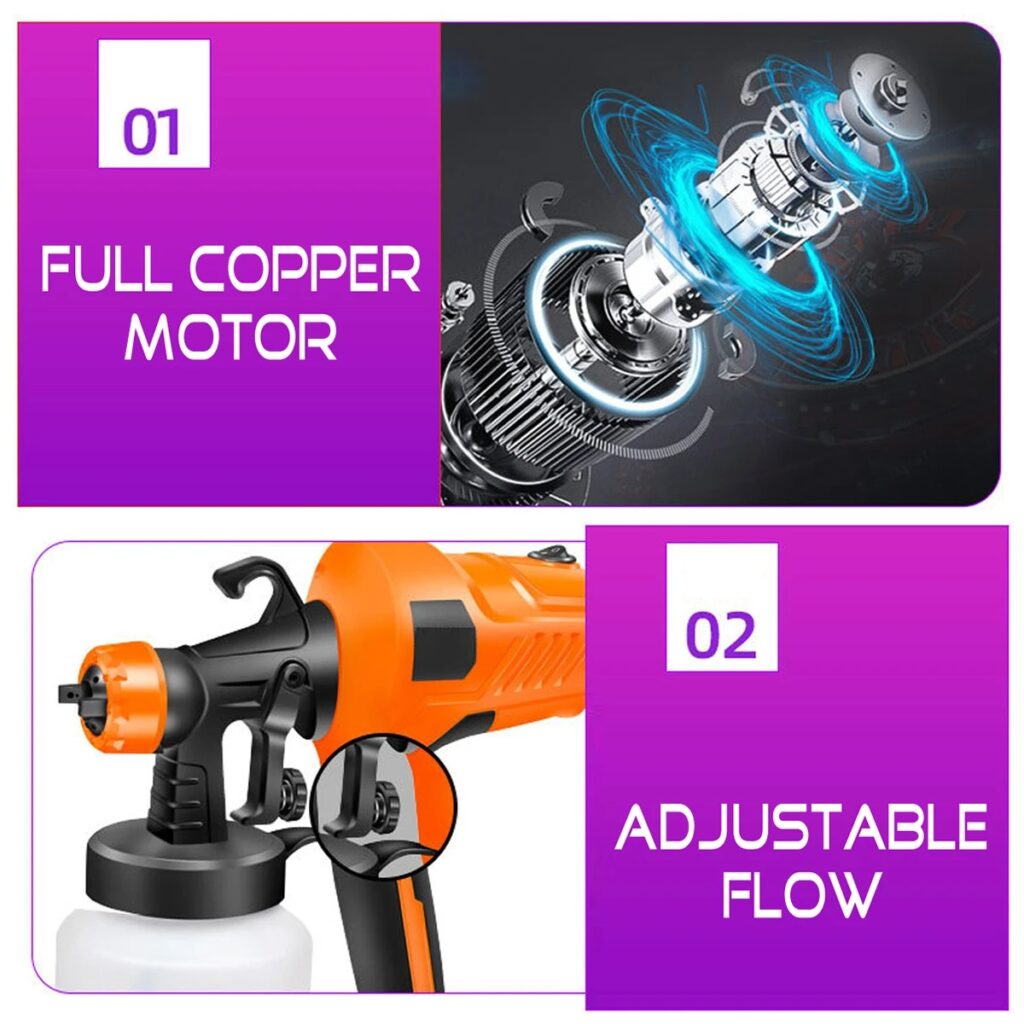 Easy to use and clean – The spray gun is equipped with a detachable 800ml container, no need to add paint frequently, and moderate weight. The rubber-coated handle provides a comfortable grip. Cooling holes ensure longer life.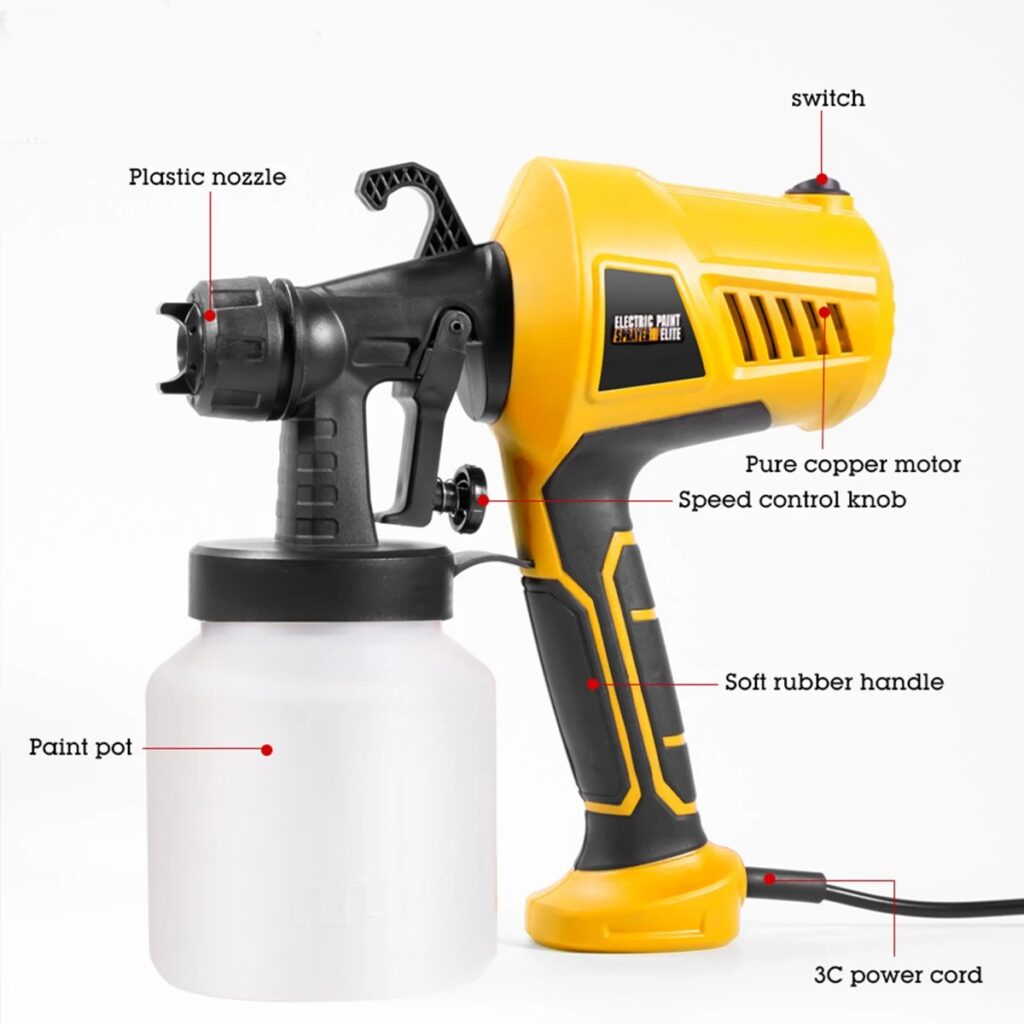 Fine Surface Treatment – Even if you have no spraying experience, you can use a fence sprayer to achieve an even finish under any covering. In addition, the spraying speed of the paint gun is 8 times faster than that of the paint roller, and it can be sprayed indoors and outdoors, saving time and effort.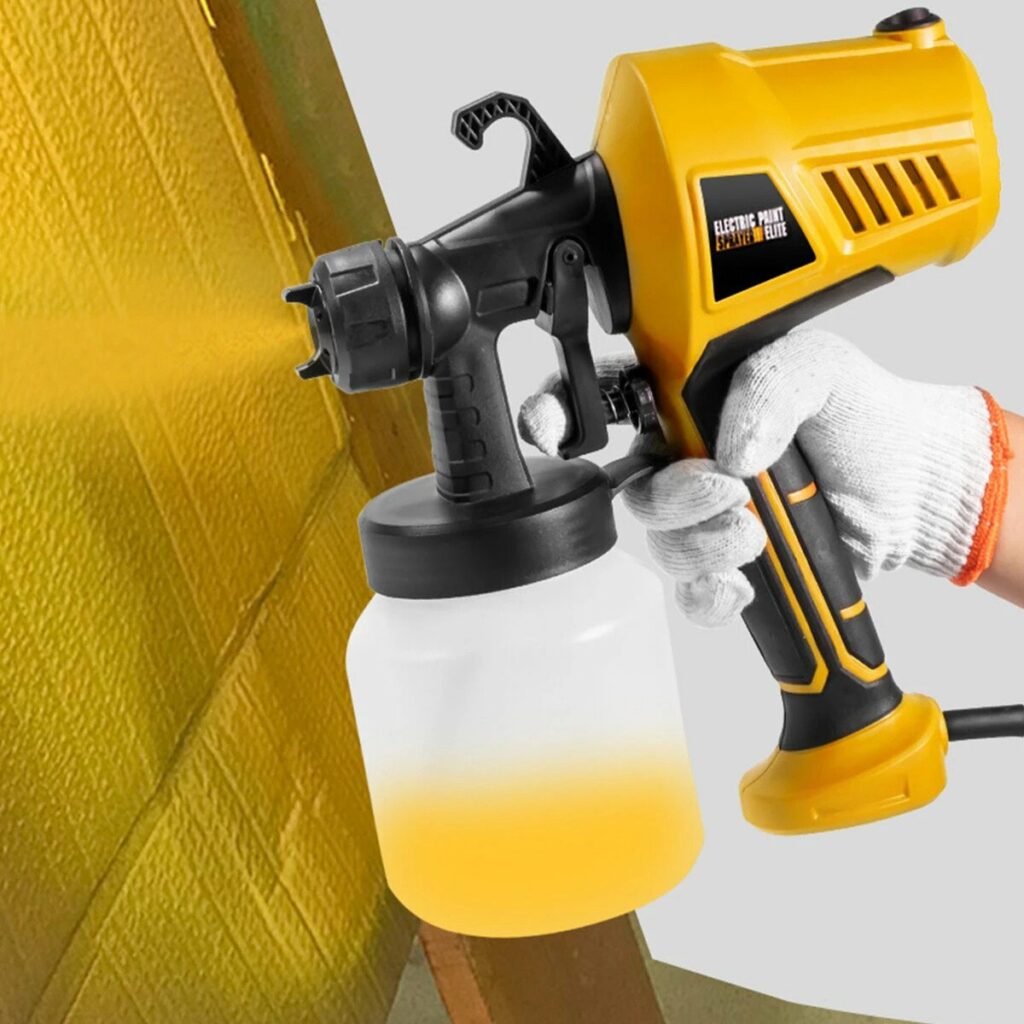 Meet Various Spray Needs- It has an industrial-grade 500W motor that can be used for various paints, stains, and coatings. Such as floor and fence stains, latex, sealants, varnishes, wood preservatives, enamel, oil (gloss, oil stains), oil-based primer, oil-based enamel), water-based paint (emulsion), automotive paint, and smooth masonry paint.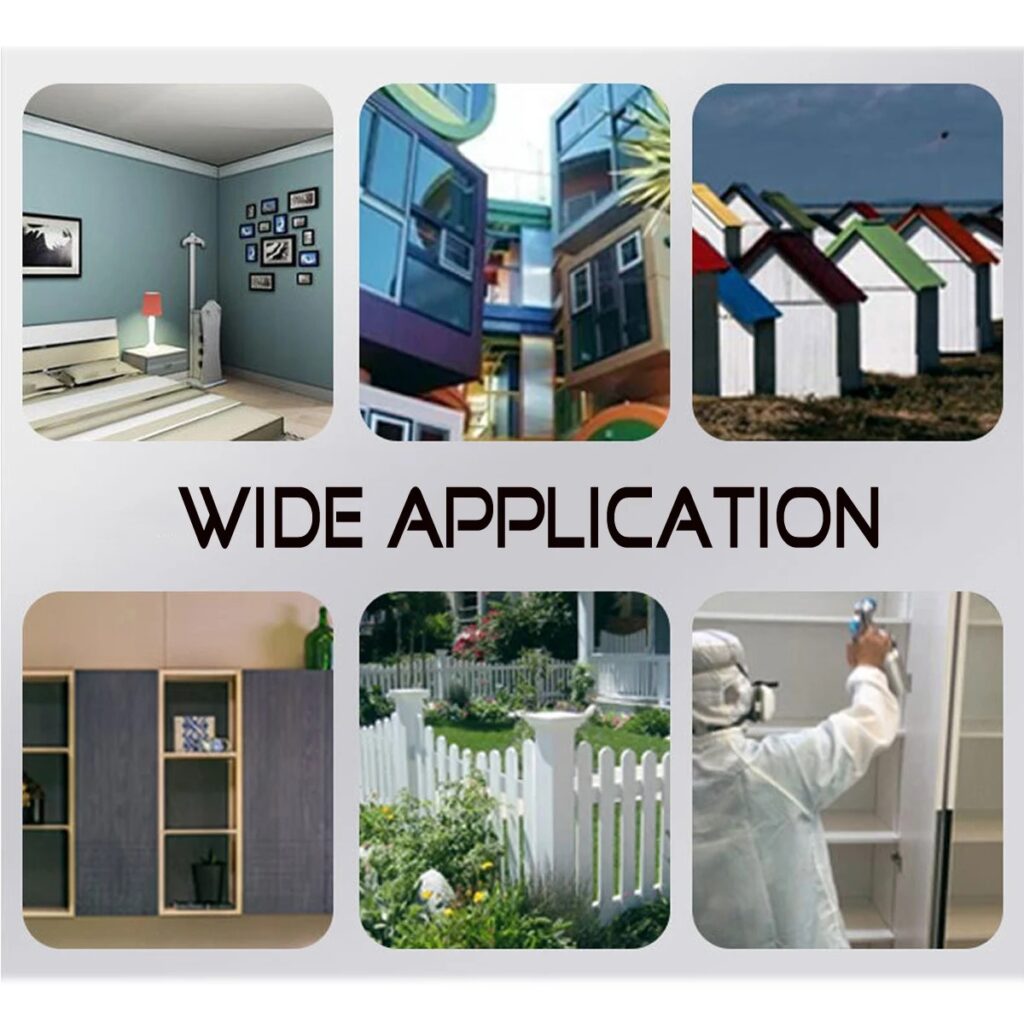 Main Features:
The textile cleaning sprayer adopts the vacuum principle.
The designed strong decontamination sprayer does not need to be used with an air compressor.
It directly generates high pressure. It is easy to use. It is suitable to inject spray oil or general clean liquid solvent for cleaning and decontamination.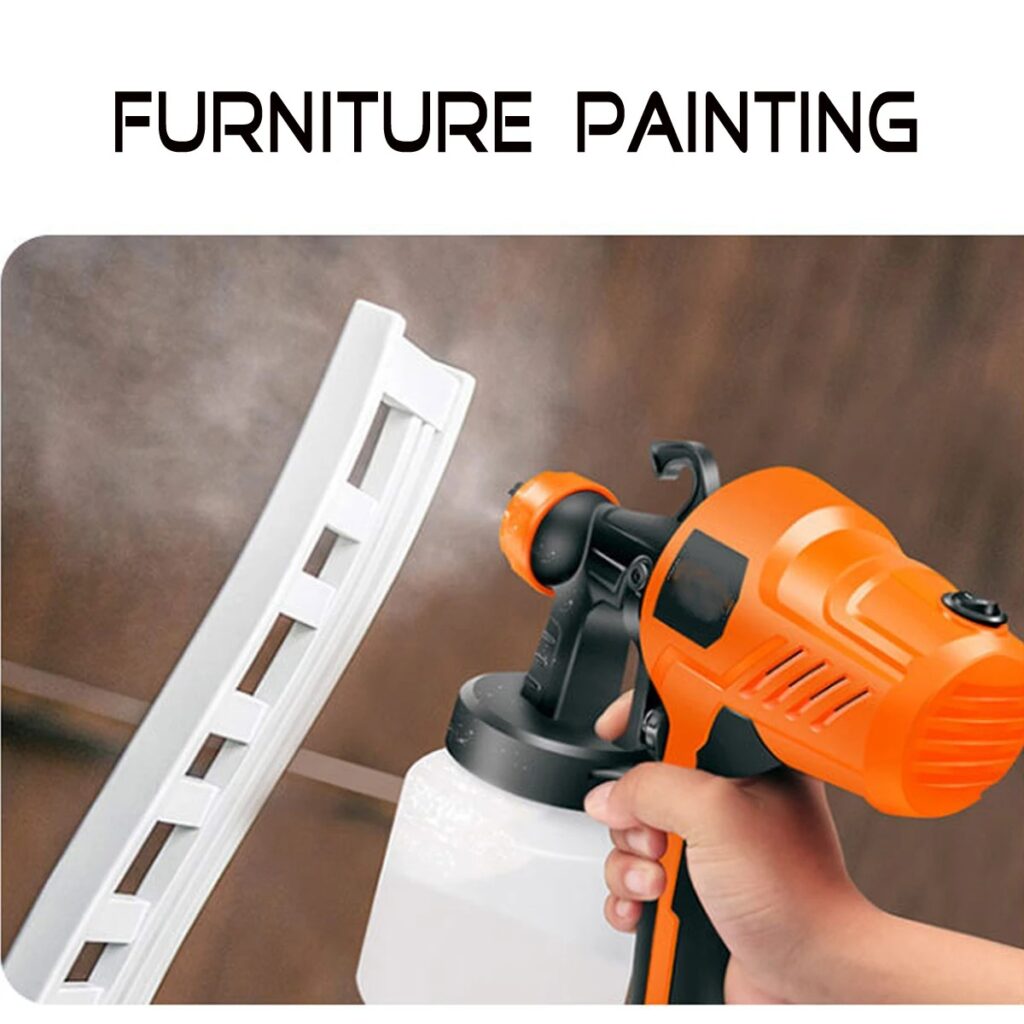 Specification
Material: Plastic
Color: Orange/Yellow
Power: 500W
Max.flow: 800ml/s
Capacity: 800ml
Spraying distance: 300mm
Nozzle Diameter: 1.8mm
Package Weight: 1300g / 45.86oz

Size:27.5*27.5*12.5

cm/ 10.83 * 10.83 * 4.92in
Note
1. Please test the painting viscosity before use.
2. Pay attention to the usage and placing way. Don't use vertically.
3. Remember to clean it after use.
4. Please allow a little error due to manual measurement.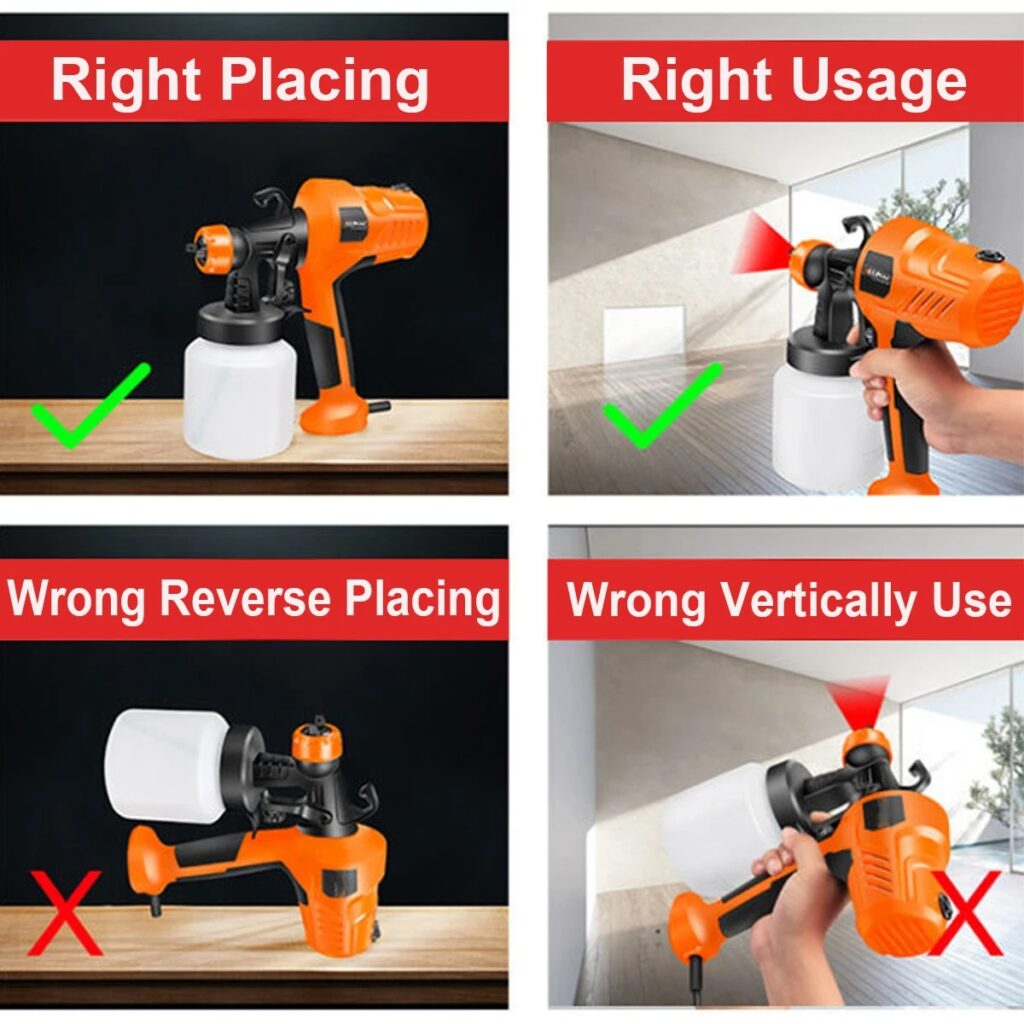 Package Contents
1 x Spray gun
1 x 800ml paint container
1 x 1.8mm Nozzle