Are you tired of carrying your tool kit with your heavy tools? Do you want a more convenient way of having your devices anywhere you go? Look no more and get this Traption 2021 Tool Bag and easily store and make all those heavy tools portable with this easy-to-carry mechanic tool chest and rolling electrician tool bag organizer!
Traption 2021 Tool Bag is not just your ordinary bag. It gives every craftsman the convenience of carrying all your tools in an organized and clean manner. With this, you will never forget a tool behind. Additionally, its top-quality material and durability are one of the kind in the market. Making it a great addition to your tool essentials!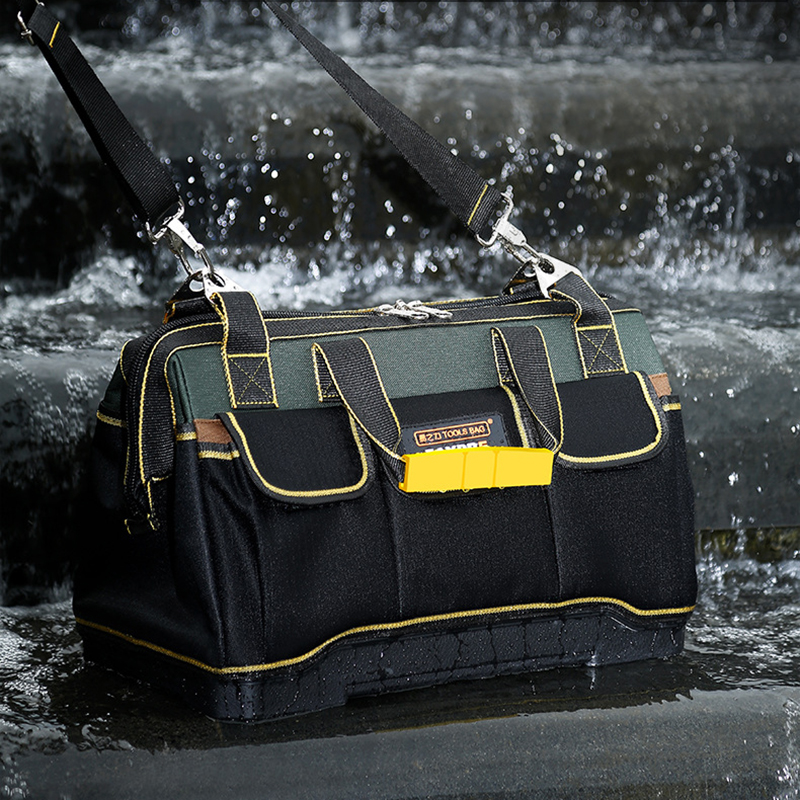 Your standard toolkit can store many tools but can sometimes give you heavily loaded tools to carry. That is why we created this portable rolling toolbox to help you avoid getting tired before reaching your workplace. This mechanic tool kit gives you an easy way of carrying and storing the tools you need in your car repair shop. The household tool kit is more convenient than your wooden toolkit since we made it with two reliable universal and directional wheels that can withstand the weight of your tools and can roll even on a rough road and uneven pavements.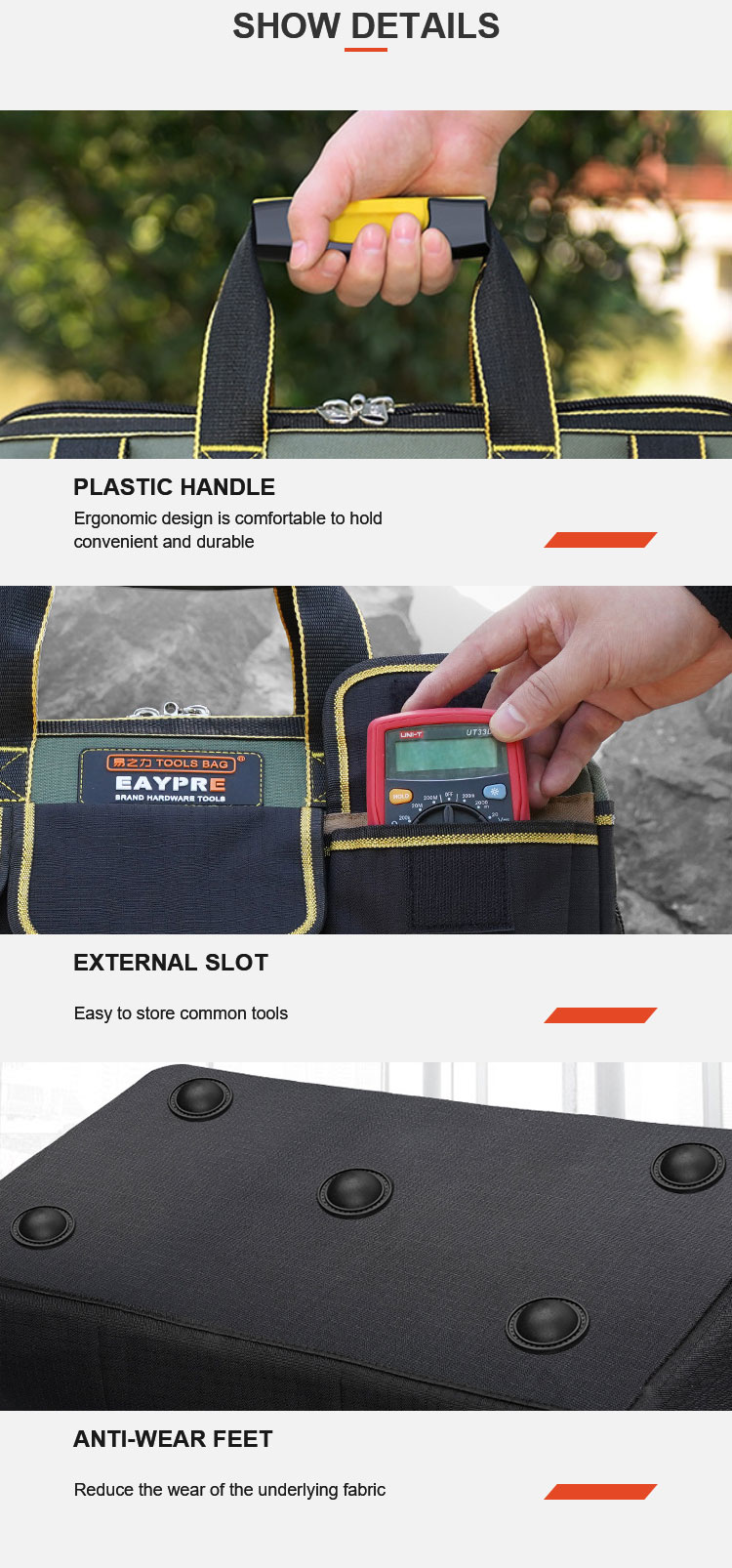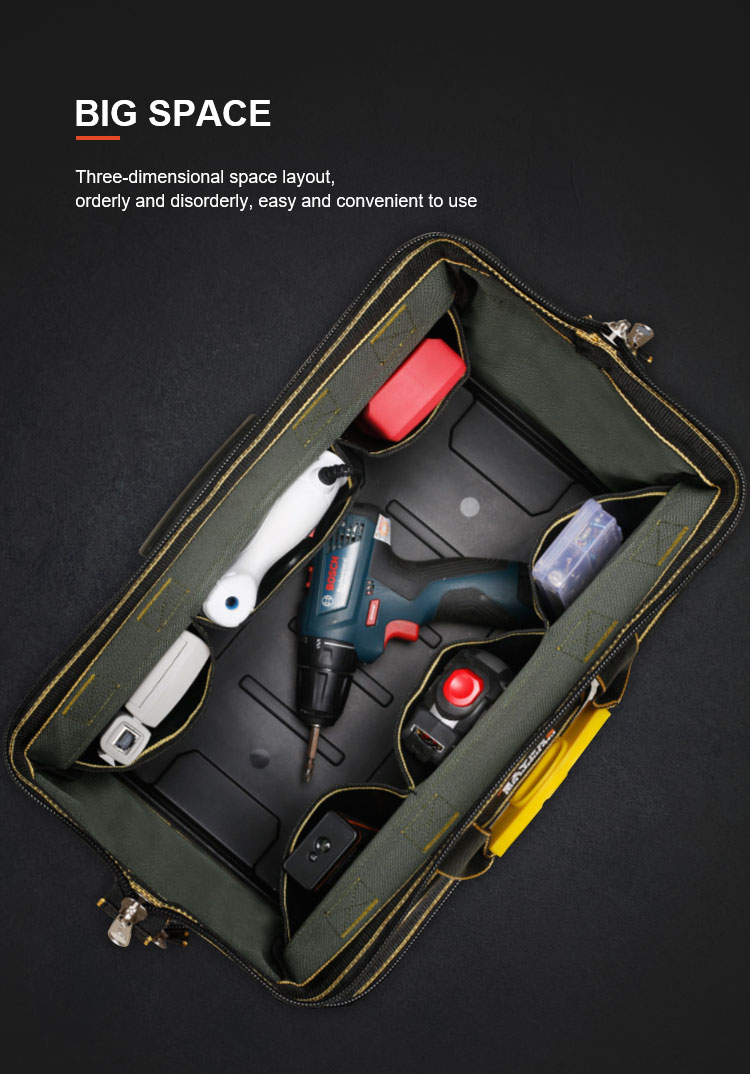 To make this roll-away toolbox more convenient, our most excellent craftsmen grant it with an IPX4 waterproof grade that allows it to be helpful no matter the weather. This home tool kit's 1680D oxford cloth body gives it the durability and strength to withstand damages from the tools inside it to make it more useful for you. The plastic bottom of this toolbox on wheels gives you the privilege to carry the devices you use for heavy-duty jobs efficiently.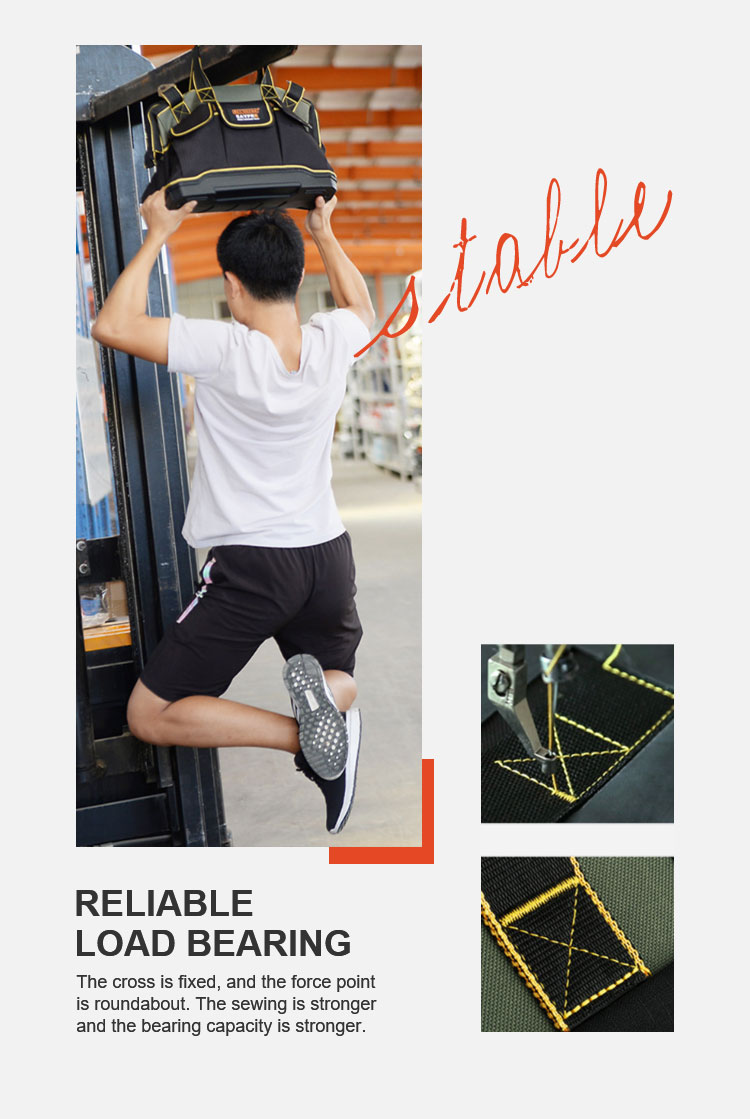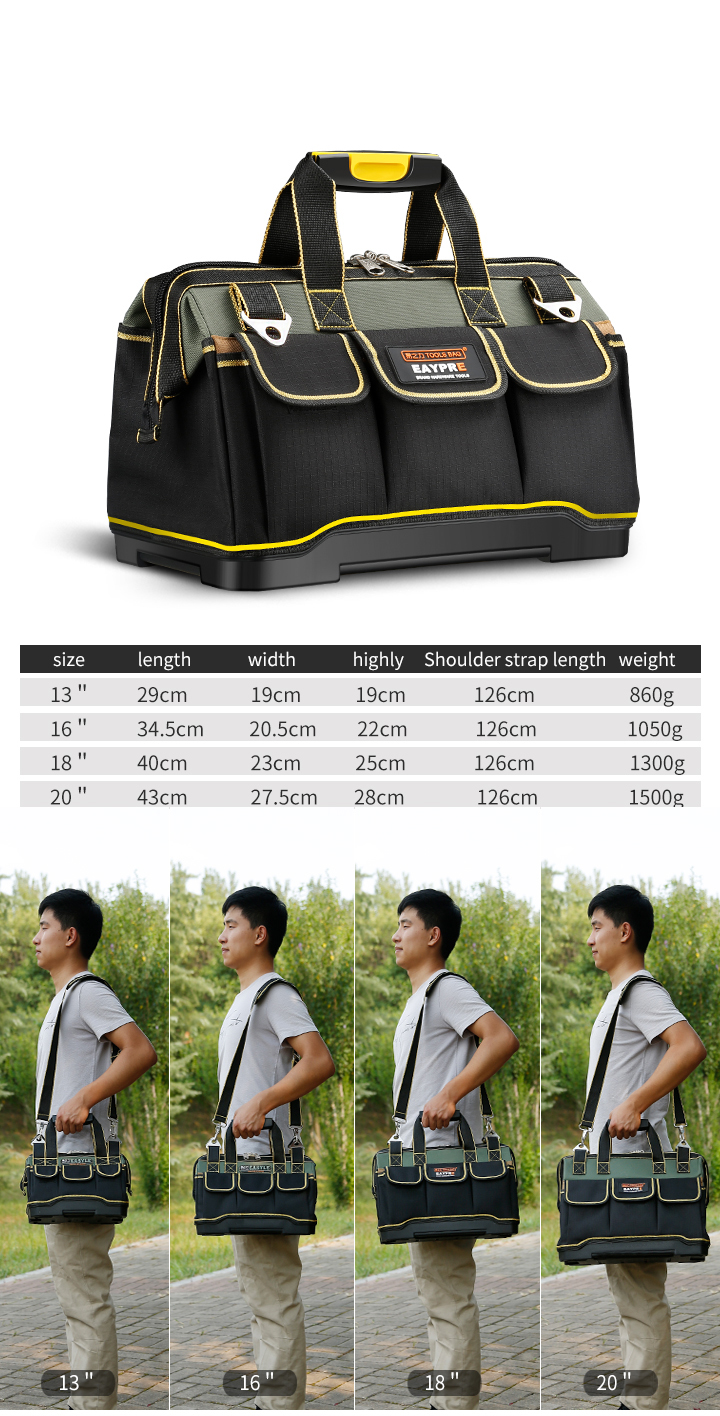 No one will steal your precious tools since this bag organizer is provided with a lock and a key that makes your devices secure inside. The large capacity of this Traption 2021 allows you to bring all the tools that you will need in your repairing or project building jobs.
Give this electrician tool bag to your friends and loved ones who do repairing or building as their job, and they will give you their most profound gratitude for making their job less complicated.
Store and bring your heavy-duty tools conveniently with Traption 2021 now!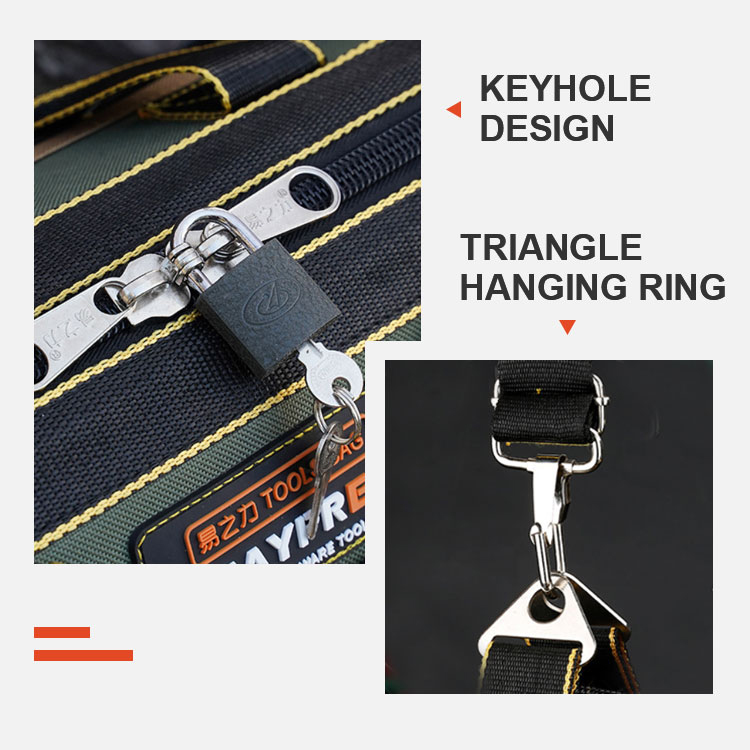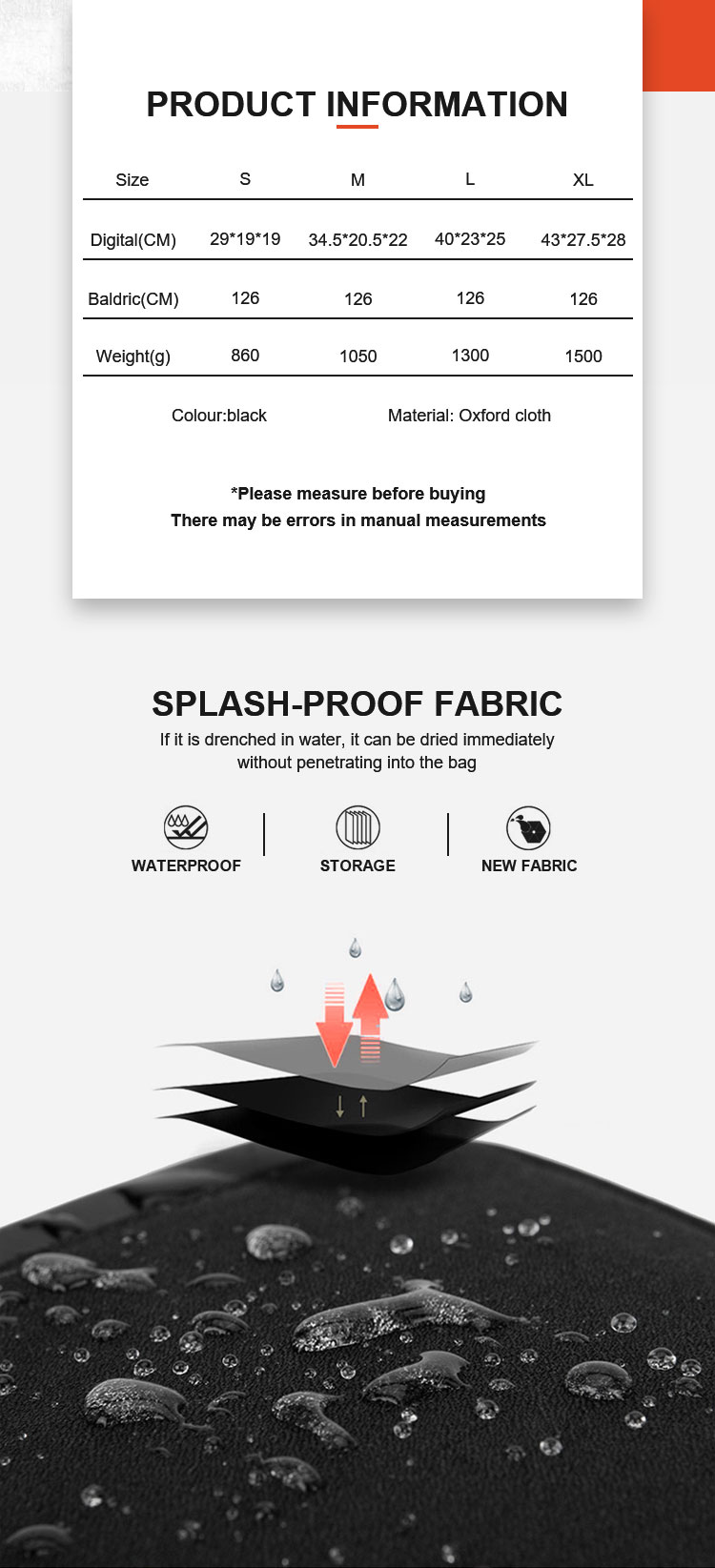 Features/Benefits
Portable – This rolling tool box features 2 universal and 2 directional wheels which allow you to carry your tools anywhere without carrying them on your shoulder or back.
Convenient – Instead of using your shoulders in carrying all your tools, which makes you less functional in your jobs since you are already tired, this tool bag allows you to pull and roll them to make carrying more convenient and less tiring.
Large Capacity – There will be no tool left behind since we granted this tool chest with a large capacity to contain all the tools that are necessary for a specific job
Durable – The mechanic tool kit is made from 1680D oxford cloth that is widely known for its high-durable features. The bottom is made from plastic materials to make it withstand the weight of your heavy-duty tools.
Specifications
Type: Bag; Material: Oxford Cloth; 1680D waterproof Oxford cloth; Plastic handle
Quantity:1 Piece

Size:

13inch: 290*190*190mm

16inch: 345*205*220mm

18inch: 400*230*250mm

20inch: 430*275*280mm

Gross Weight/Package:1.0 ( kg )