Are your tools always scattering all around because you don't have enough space on your box or you have no storage at all? We understand your dilemma and provided this CareAid tool bag for you! This bag will make tool storage, and organizing feel so much easier and lighter!
CareAid tool bag is made of high-quality materials that will ensure you the bag will last long. From its built-in plastic handle, largemouth opening, ballistic poly fabric, waterproof and water-resistant rubber bottom, you will never go wrong with this!
Tool Bag with Rubber Handle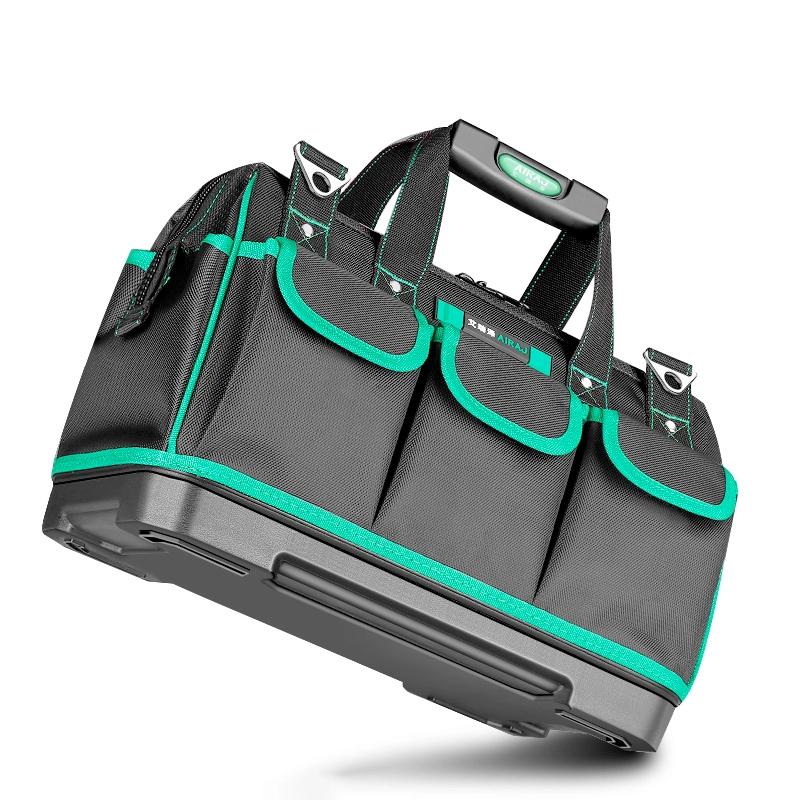 The CareAid tool bag uses a built-in plastic handle to reduce the gravitational pull on the palm when carrying tools, making it easier to have more tools in your bag.
The largemouth opening of this tool bag allows easy access and the multiple interior compartments allow for easy access to tools and parts. No more scraping your hands to get at stuff and struggling to get extensive tools out of this bag. This is constructed with ballistic poly fabric that is flexible to the touch and more substantial than traditional fabrics.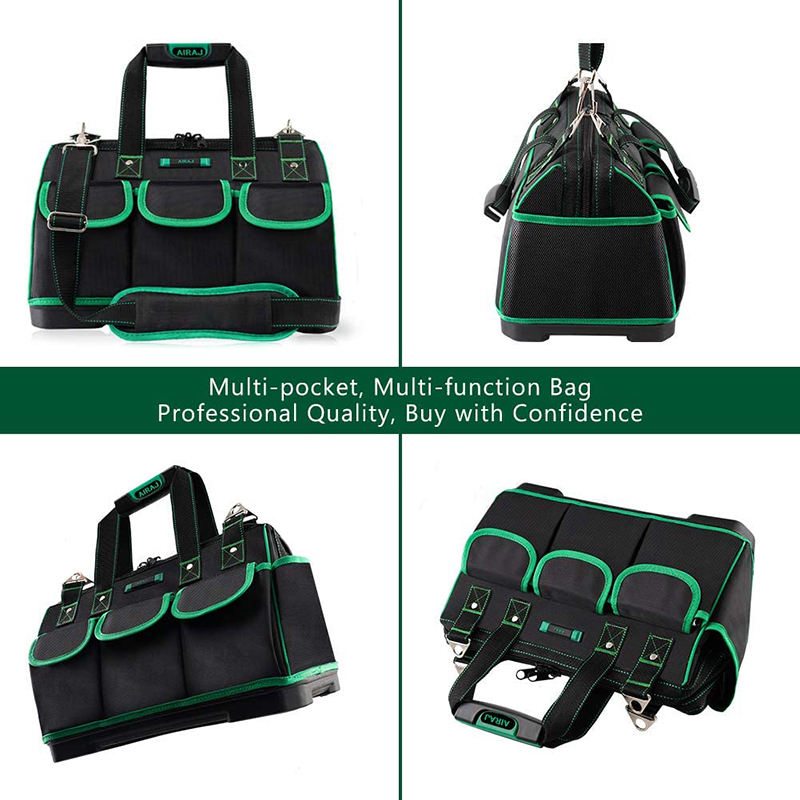 Tool Bag with Water Proof Molded Base
The bottom of our tool bag adopts a waterproof, wear-resistant rubber bottom, which can better protect your tools from damage in various harsh environments.
Quality Features
The bag features reinforced corners, edges, and bottom base pads for added wear resistance. This tool carrier was designed to last for years. It also features an adjustable, non-slip padded shoulder strap with a non-slip handle make carrying more comfortable.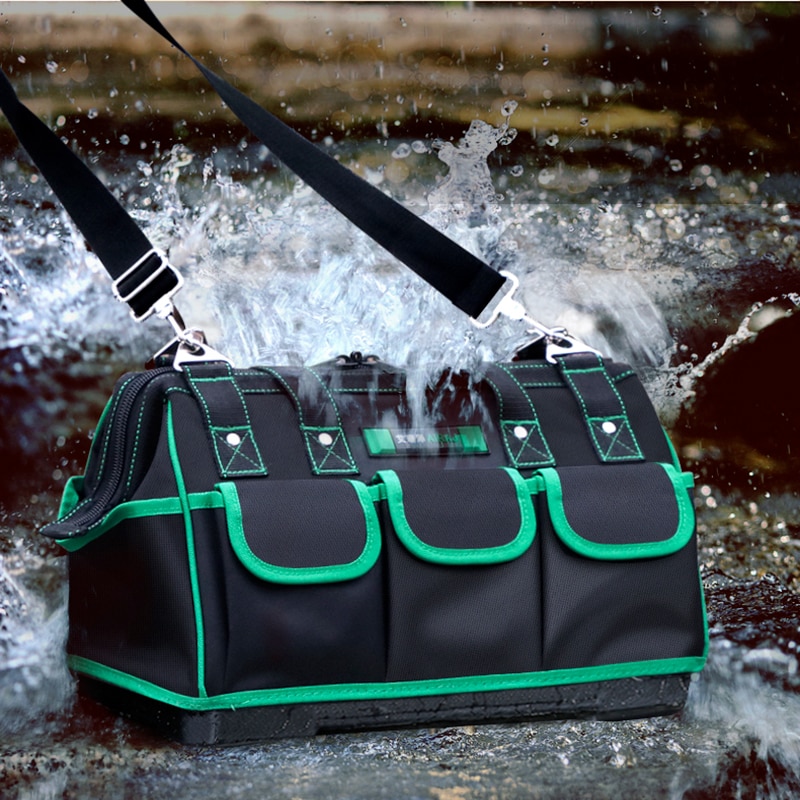 Thickened 5 Layers of Fabric, Waterproof / Punctured
The First Layer: Thick Oxford Cloth
Second Layer: Waterproof Coating
The Third Layer: PE Thick Board
Fourth Layer: Waterproof Coating
Fifth Layer: Thickened Oxford Cloth
Tool Bag with Shoulder Strap and MINI box
The 130cm CareAid tool bag shoulder strap is convenient for shoulder carrying and hand-carrying – two options you can use simultaneously. The shoulder strap adopts a wideband design to reduce the weight off your back and off your shoulders.
Anti-pierce Bottom
The bottom of the tool bag can prevent being penetrated by sharp objects, and it will not give in simply from the harsh environment of various grounds.
Waterproof Fabric Tool Bag
The fabric of the tool bag can be waterproof, so you don't have to worry about getting water on the surface of the tool bag and hurting the tools.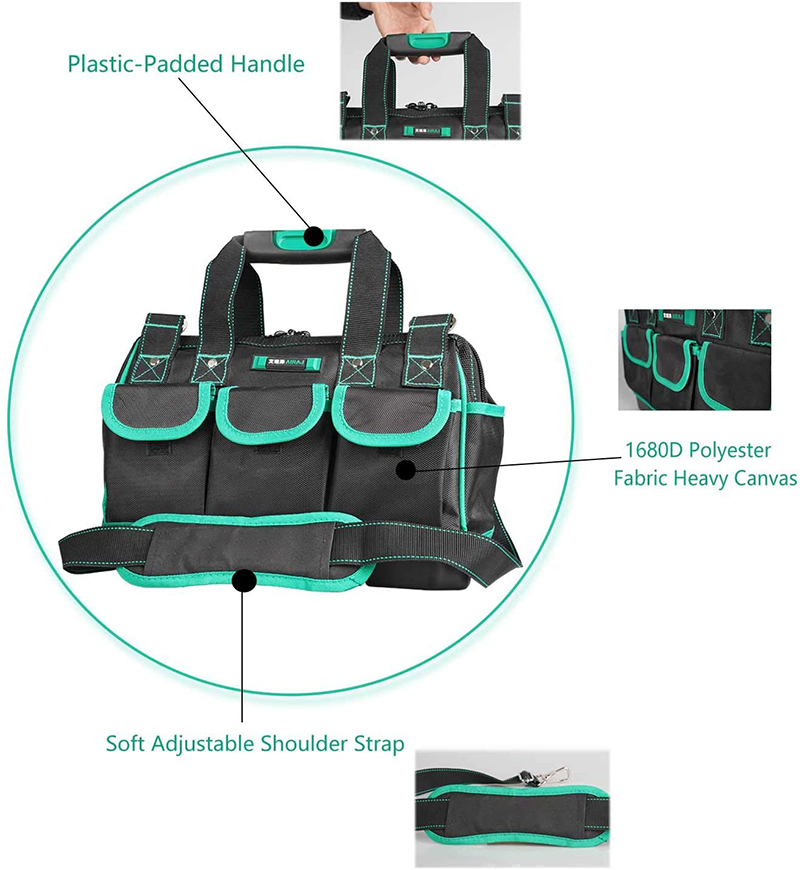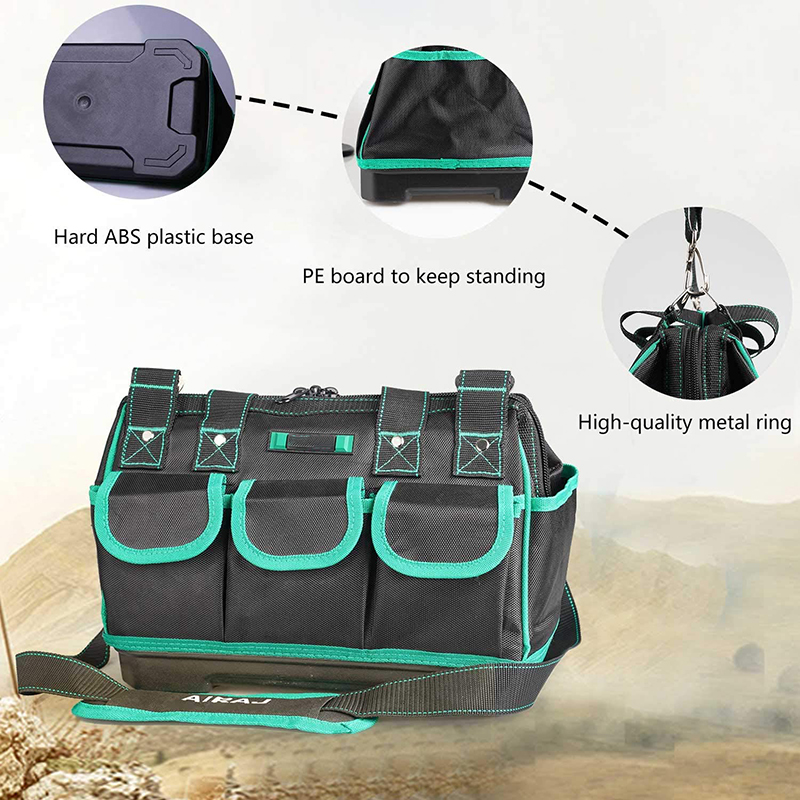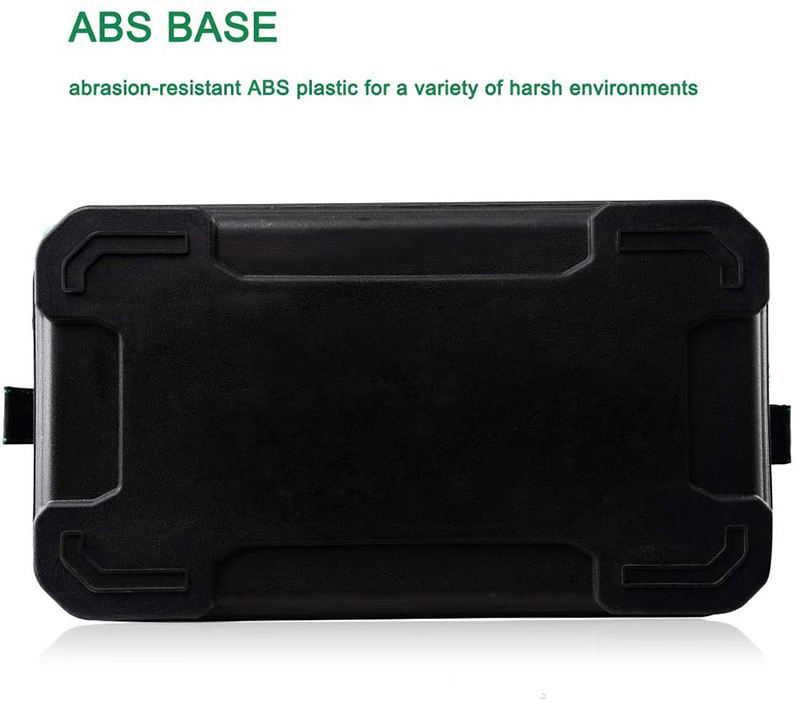 Technical Details
Color ‎Green & Black
Material ‎Canvas
Material: Made of 600D Oxford cloth
Handle material: PP & TPR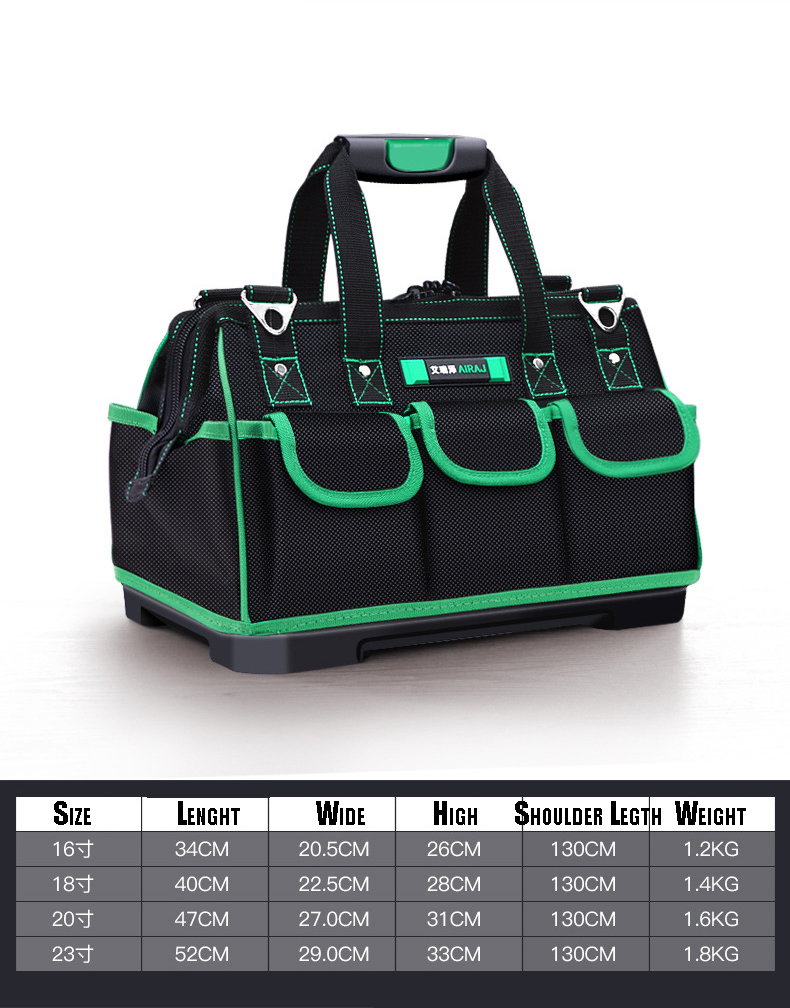 Package
Shoulder Strap*1
Mini parts box *1
tool bag*1