Are you having difficulty transporting your tools when you want to use them outside, or finding the right tool is such a hassle because you don't know where you put it last? The best solution for this is getting the Mecha Tool Box. The most excellent way of storing and transporting your tools is to get this bag with an easy-access compartment in various sizes and is made from extra-durable materials.
The Mecha tool bag is heavy-duty and has been designed to allow for the comfortable and secure carrying of tools. It is made from heavy-duty 600 denier fabric with industrial leather reinforcements in critical points for increased durability. Its rigid and waterproof plastic base protects from moisture and dirt. At the same time, the ergonomically padded shoulder strap and rubber grip handle allow for the easier carrying of heavier loads.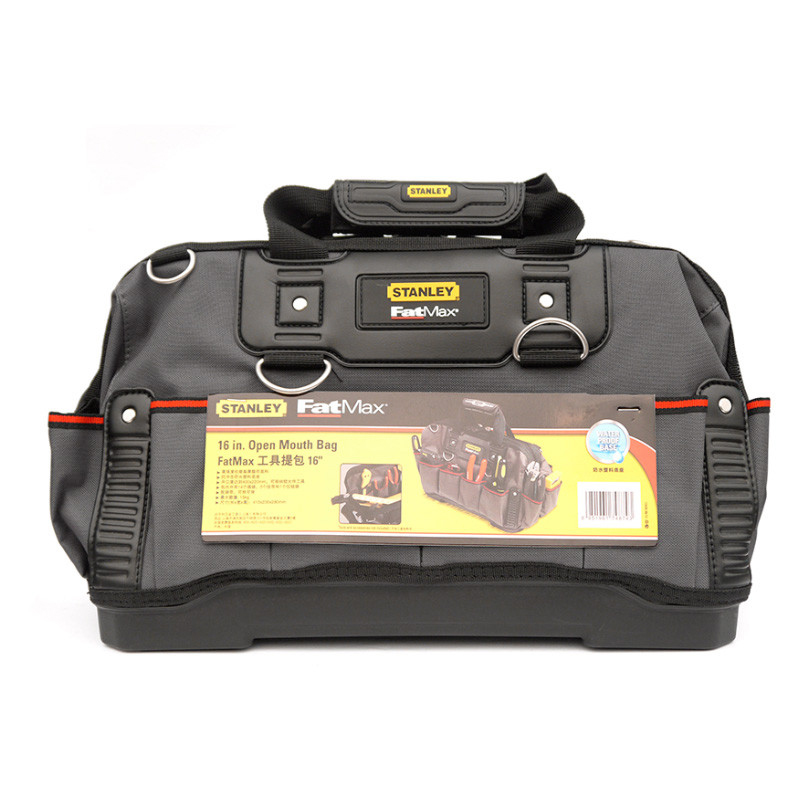 Durable Fabric
It is made from solid material-like canvas with a unique method of stitching that made the bag extremely tough and long-lasting.
It is also has a sturdy & waterproof molded base. The plastic molded base makes the whole structure more durable. The base is heightened, which can effectively keep the bag clean and dry on a damp surface and protect the tools inside safely.
Larger capacity
This tool bag has ample storage space and a 14-pocket design, providing you with better classification and management of accessories. These pockets are also suitable for some small tools.
Easy to organize.
This Mecha open-top tool bag is equipped with a wide-open mouth, an internal metal frame, and a double-pull zipper on the top. The wide-mouth storage bag allows easy access to any construction items you need, such as garden tools, small electrician tools.
Product Features
 100% brand new
Made from heavy-duty 600 denier fabric with leather reinforcements in critical points for long-lasting and extra durability
Features ergonomic, comfortable, padded shoulder strap and rubber handle
 Interior tools loops
Waterproof, extra durable plastic bottom for protection from moisture and dirt
 Large capacity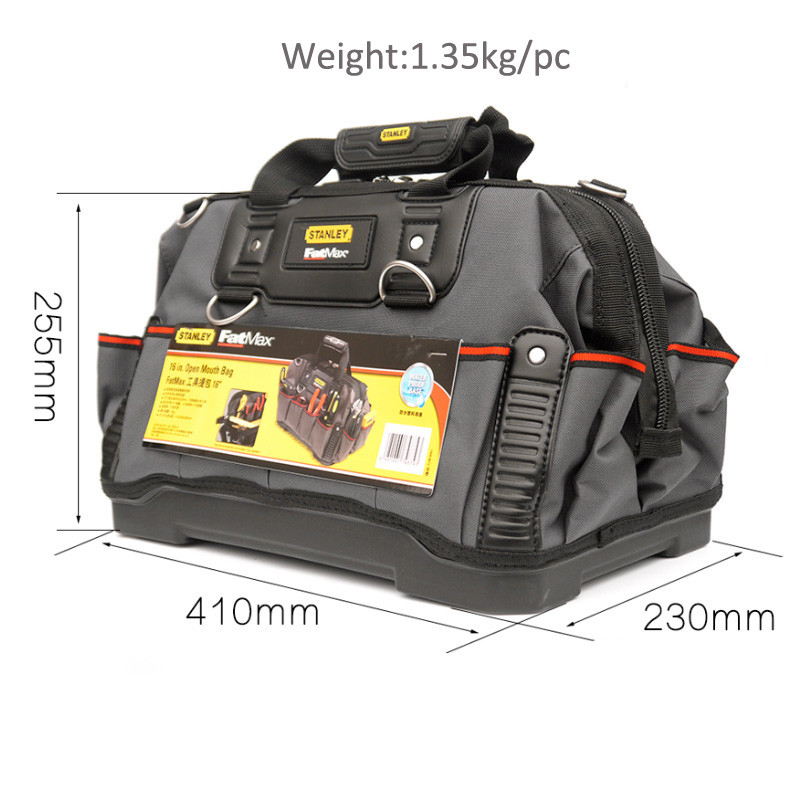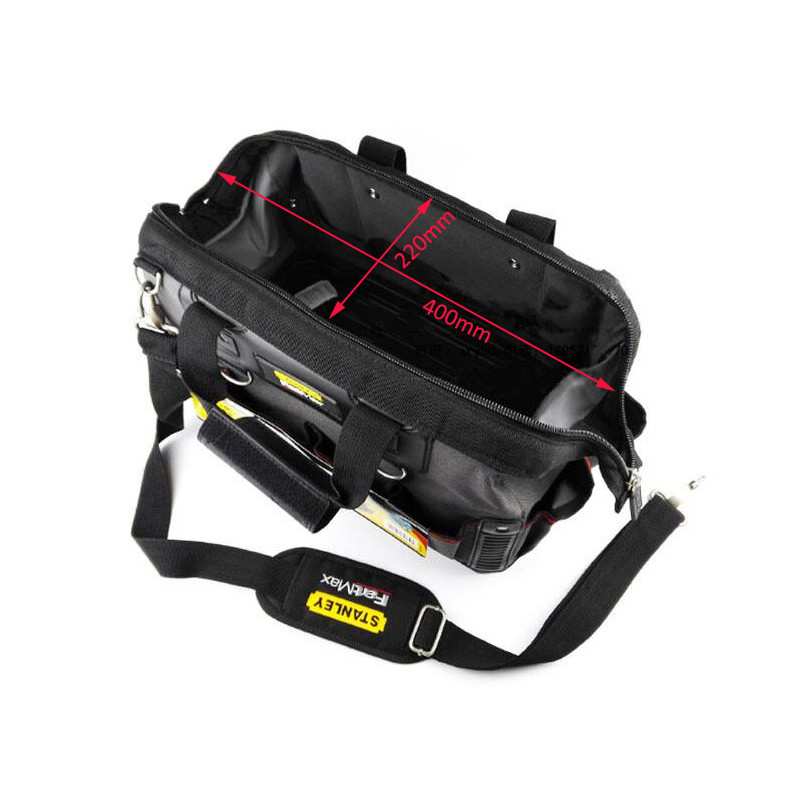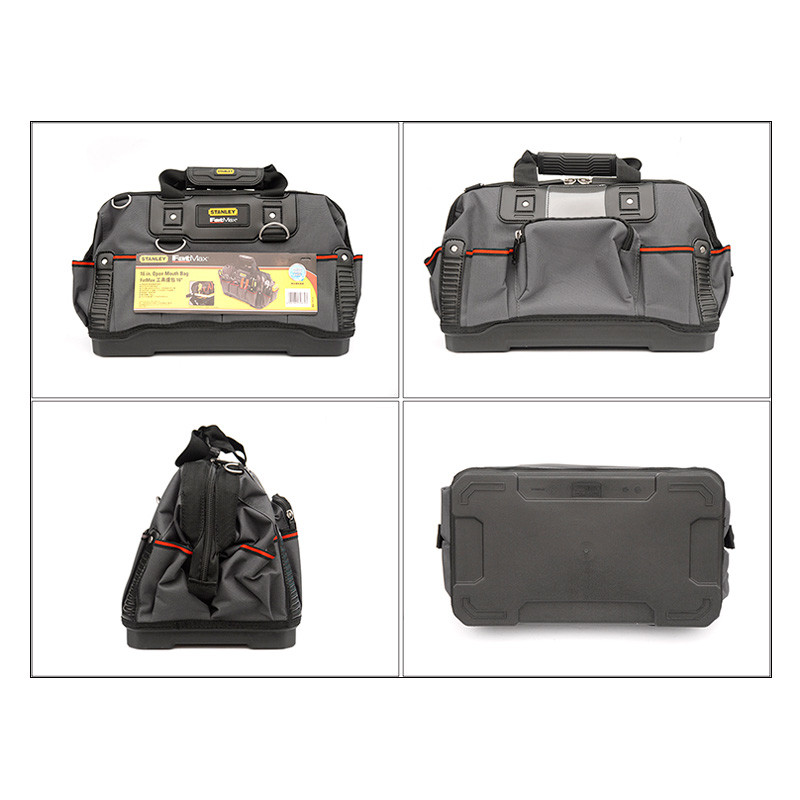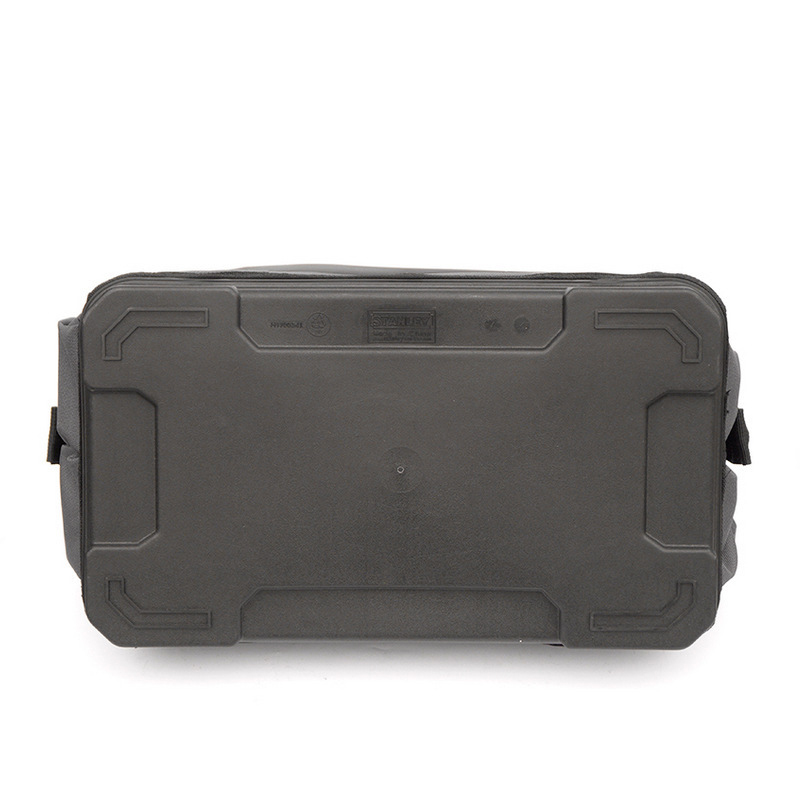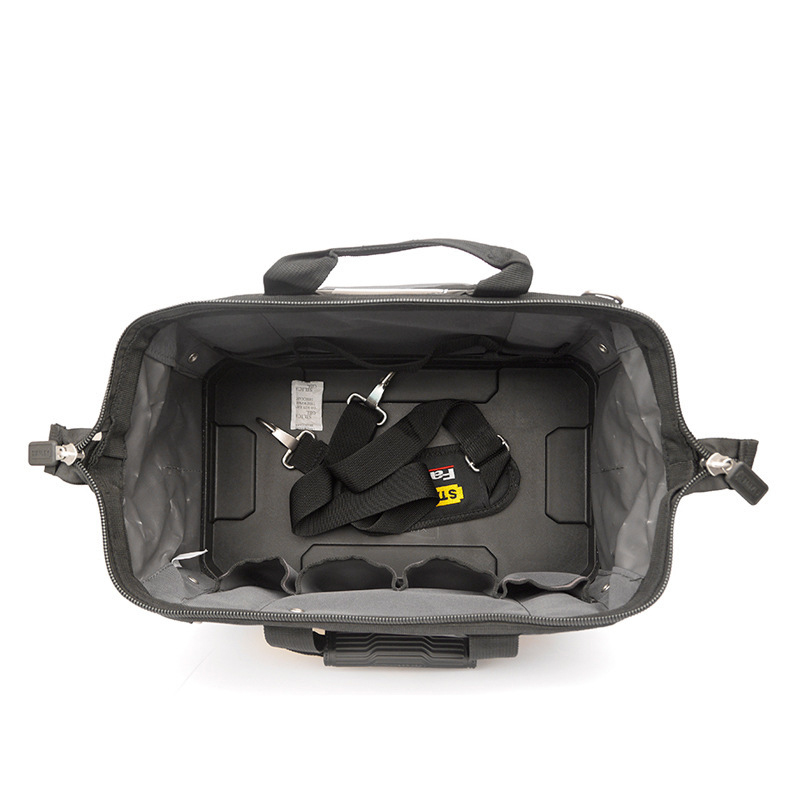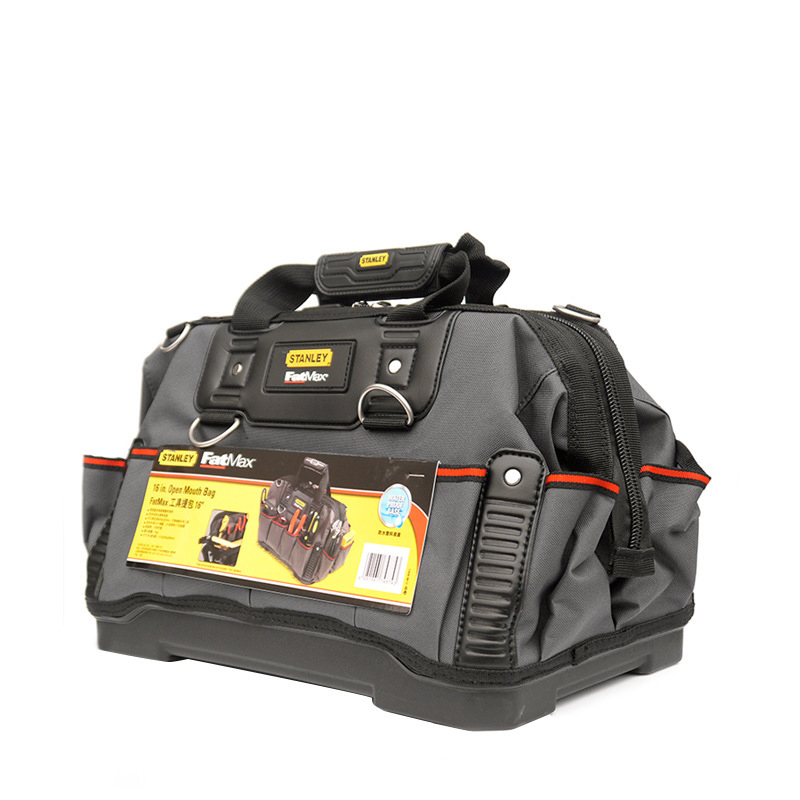 Product Specifications
16 inch
Size: 410 x 230 x 280mm
Max Capacity: 15kg
Product Material: Denier Fabric